Ulmo

Sep 25, 2018
2018/9/25 16:52:17 (GMT) Greenwich Mean Time, London, Dublin, Lisbon, Casablanca, Monrovia
Maybe taking a cue from the first US ed…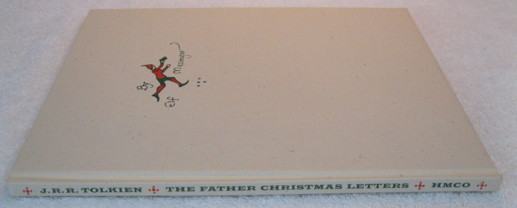 Stu

Sep 25, 2018
2018/9/25 21:12:07 (GMT) Greenwich Mean Time, London, Dublin, Lisbon, Casablanca, Monrovia

Ulmo wrote:
Snow white, please!
Please, NO, that would be truly horrible! There is no point in having a "uniform" set of books if one stands out like a sore thumb that has been dipped in brandy sauce.

Eorl

Sep 26, 2018
2018/9/26 3:06:49 (GMT) Greenwich Mean Time, London, Dublin, Lisbon, Casablanca, Monrovia
Lol! Let's not antagonise poor Stu with suggestions of radical colours.

Stu, I think you really dislike the idea of light colours for these books right? I do agree on some level. The Fall of Gondolin's colour (although I don't hate it) doesn't have a "slot" where it can fit in beside the rest of the books with their somewhat matching colours.