Tolkien Treasures vs. Tolkien: Maker of Middle-earth
By
Aelfwine


---
For those on the fence about whether to purchase Tolkien Treasures in addition to Tolkien:Maker of Middle-earth, here's one illustration of why you might want to do so. While all the contents of the former book are found in the latter, TT provides detail views of various items that are sometimes larger than the corresponding item in T:MoMe.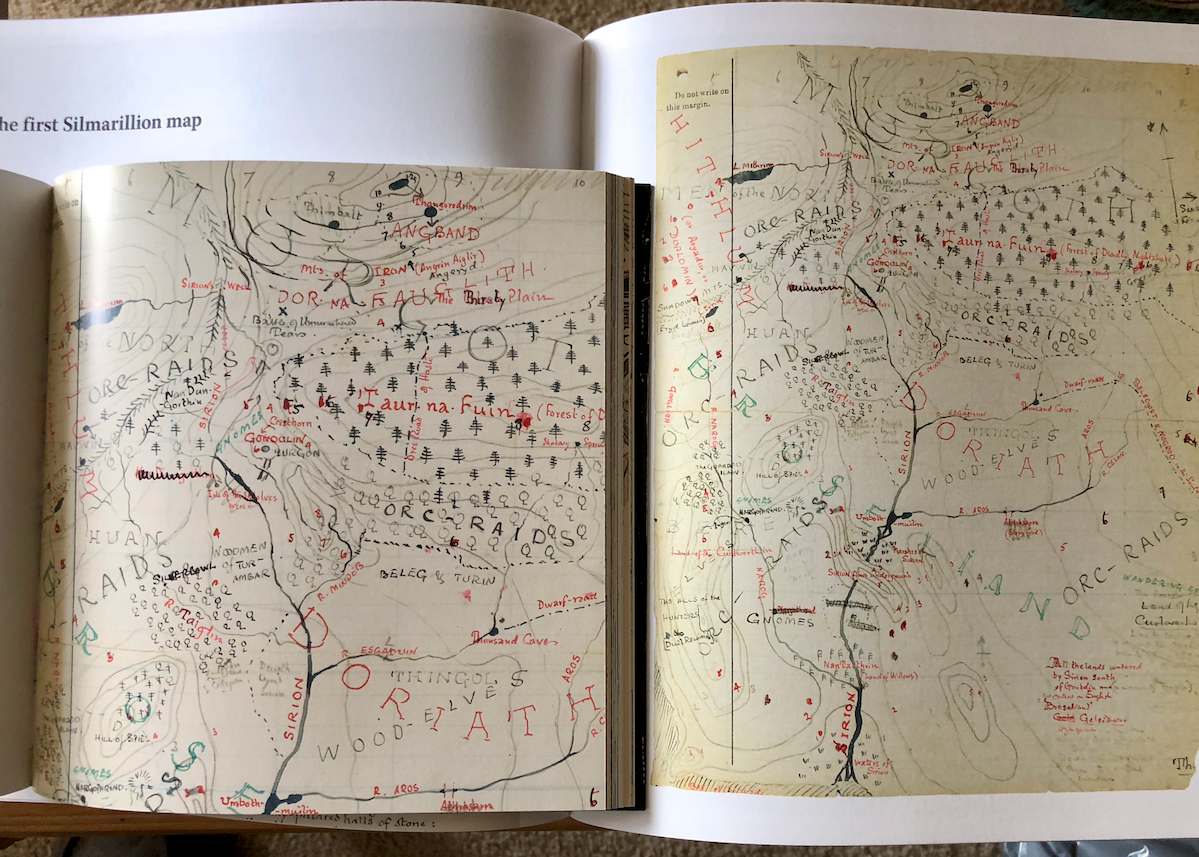 _________________

By
Urulöké


---
I definitely am happy that I bought both - the artwork in Tolkien Treasures is just exquisitely reproduced and as you mention, the detail pages are significantly more detailed that what is in Maker of Middle-earth.
_________________
- Jeremy
By
Stu


---
Thanks for showing the comparison -- will order a copy next time I am getting something from Amazon.
_________________

By
Arbor


---
Per amazonUK will be available Aug 1.