By
Urulókë


Oct 7, 2019
2019/10/7 18:09:20 (GMT) Greenwich Mean Time, London, Dublin, Lisbon, Casablanca, Monrovia
---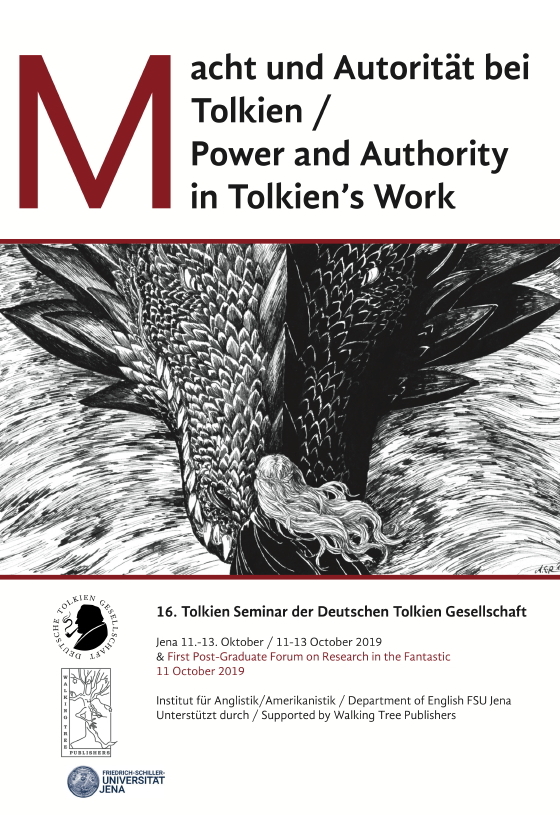 My apologies for the late notice here! The DTG Tolkien Seminar in Jena is being held from 11 to 13 October 2019 (this Friday through Sunday). The annual seminar is organized by the German Tolkien Society (Deutsche Tolkien Gesellschaft), Jena University, and supported by Walking Tree Publishers.
The main event link is here
, and
the program is available for download (as a pdf) here.