By
Urulókë


Oct 11, 2019
2019/10/11 17:17:08 (GMT) Greenwich Mean Time, London, Dublin, Lisbon, Casablanca, Monrovia
---
Thanks to
Druss
for pointing out that there is a second French graphic novel that recently came out about Tolkien and World War I.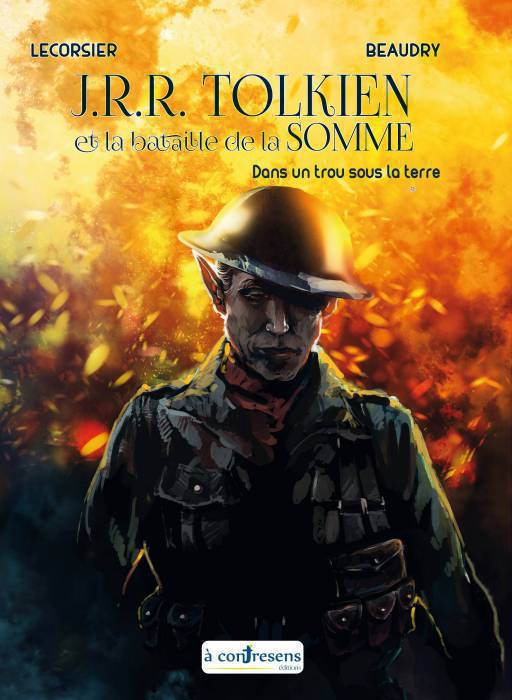 J.R.R. Tolkien et la bataille de la Somme
Author: Emmanuel Beaudry
Illustrator: Corentin Lecorsier
Released: September 2019
Publisher: À Contresens éditions
ISBN: 979-10-90408-59-3
Price: € 18.00
Again, this is a rough translation of the French description from the publisher:
Tolkien, a global author, translated in many languages, adapted into multiple films, with millions of fans, in short: a legend! The battle of the Somme, one of the deadliest in history, tens of thousands of victims, crippled, traumatized, soldiers who will never forget and who often will not rebuild completely.

JRR Tolkien was there. He saw and suffered like the others. Without a doubt, his work was inspired by this dark period that had to be exorcised to continue living, quite simply. Discover the history, the realism, the deafening impression, the tragic and graphic beauty...
Publisher website
Amazon.fr page