By
Urulókë


4 Nov, 2022
2022/11/4 18:10:12 (GMT) Greenwich Mean Time, London, Dublin, Lisbon, Casablanca, Monrovia
---
My copy came in last night, and I wanted to share a few pictures - as a very biased viewpoint, you aren't going to want to miss this calendar ?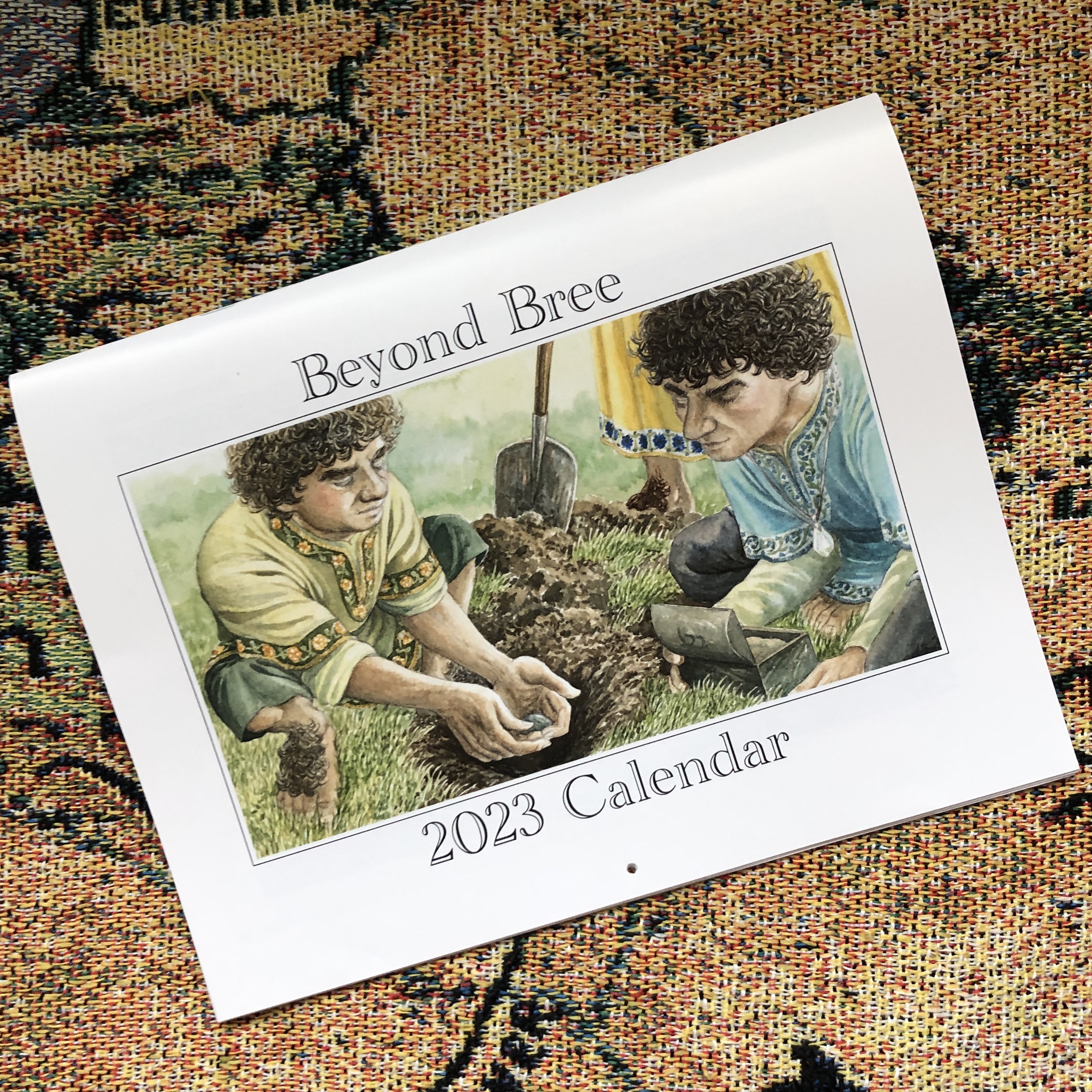 The theme of this year's calendar is building and rebuilding, featuring artists from around the globe including Soni Alcorn-Hender, Emily Ausin, Matěj Čadil, Jenny Dolfen, Anke Eissman, Octo Kwan, Ruth Lacon, Wenjin Lu, Jef Murray, Ted Nasmith and Gordon Palmer.
The color and black and white calendar will be 11 x 8 1⁄2 inches,opening to 11 x 17 inches. It will have both Middle-earth and real world holidays.
Pricing: $20 plus shipping - USA $2.00, the rest of the world $5.00. For large orders, please inquire for details. For PayPal orders please add $1.00. Send payment (in USD) to: beyondbree@yahoo.com (this is a name, not a link).
Send check or postal money order (in USD drawn on a US bank) to: Nancy Martsch, PO Box 55372, Sherman Oaks, CA 91413, USA. You may send US currency, at your own risk, in a sturdy envelope.
For more information please e-mail: beyondbree@yahoo.com