garm

6 Mar
2023/3/6 21:17:34 (GMT) Greenwich Mean Time, London, Dublin, Lisbon, Casablanca, Monrovia
Ooh, that's irritating.

I don't have a 1960 A&U Fellowship.
Going back to Roccondil's 1959 book which lacks the St George device - the half title page resembles that in my Reader's Union FR (1960)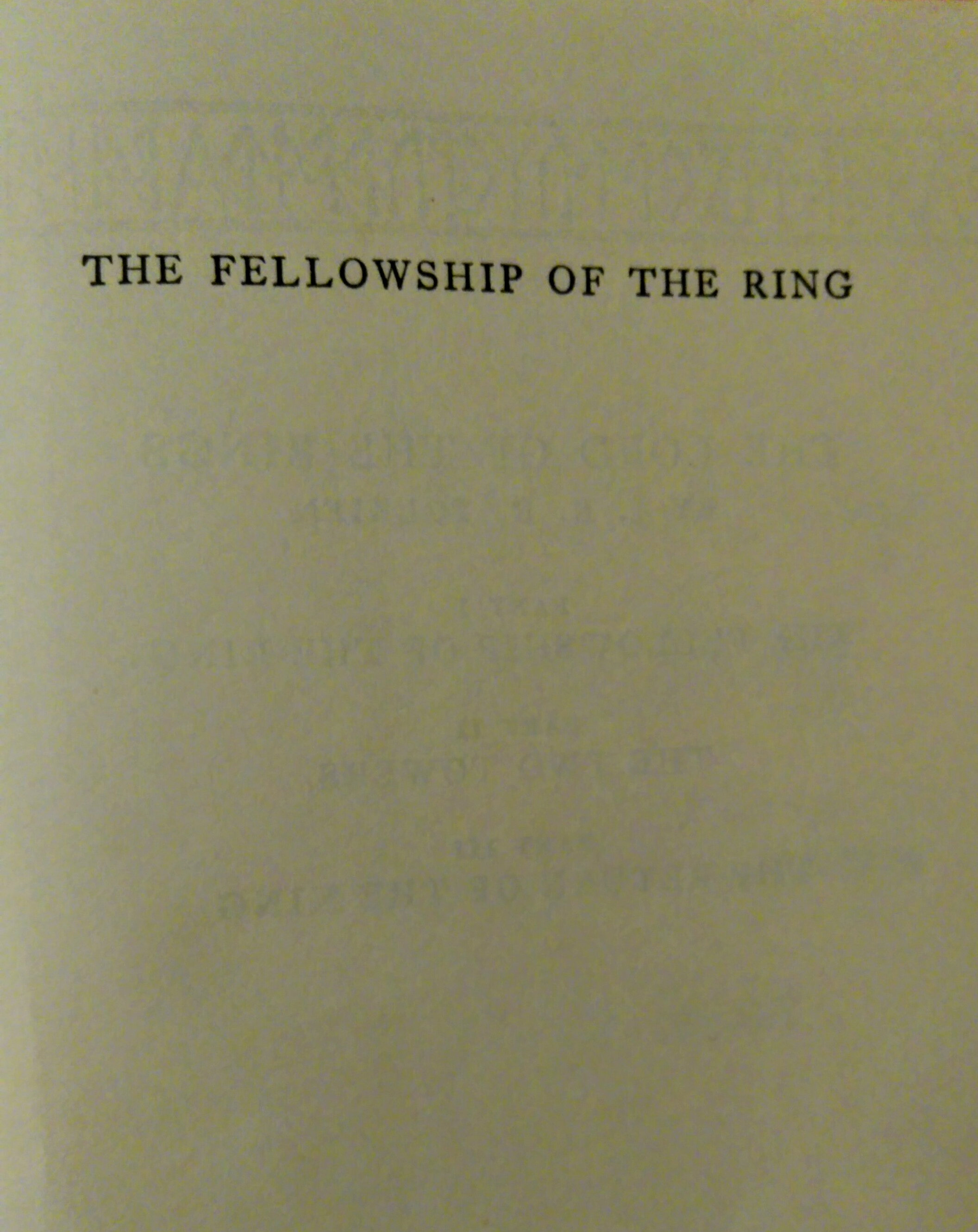 Share

Roccondil

6 Mar
2023/3/6 23:46:22 (GMT) Greenwich Mean Time, London, Dublin, Lisbon, Casablanca, Monrovia
Here's the title pages of my 1960 Readers Union and my 8th 1959 in the 9th wrapper for comparison. Here also is my 8th 1959 in the 9th wrapper showing the inscription that came with it. You will note that it has actually been dated 7th May 1960. (As has been mentioned in another thread, I like this kind of personal inscription in these books.)

Now, tolkienbooks.net states that the 9th impression was first printed in April 1960 and that 770 copies were bound. However, it also says that the last of the 8th impression were also bound in April 1960. The previous binding of the 8th was in September 1959.

The best explanation I can come up with is that by April 1960 there were no 8th impression dustwrappers available and that the last 500 of the 8th and the first 770 of the 9th impression were all fitted with 9th impression dustwrappers.

Of course it is also possible that a 9th impression dustwrapper was put on this 8th impression book at a later stage for some reason, but this seems less likely to me.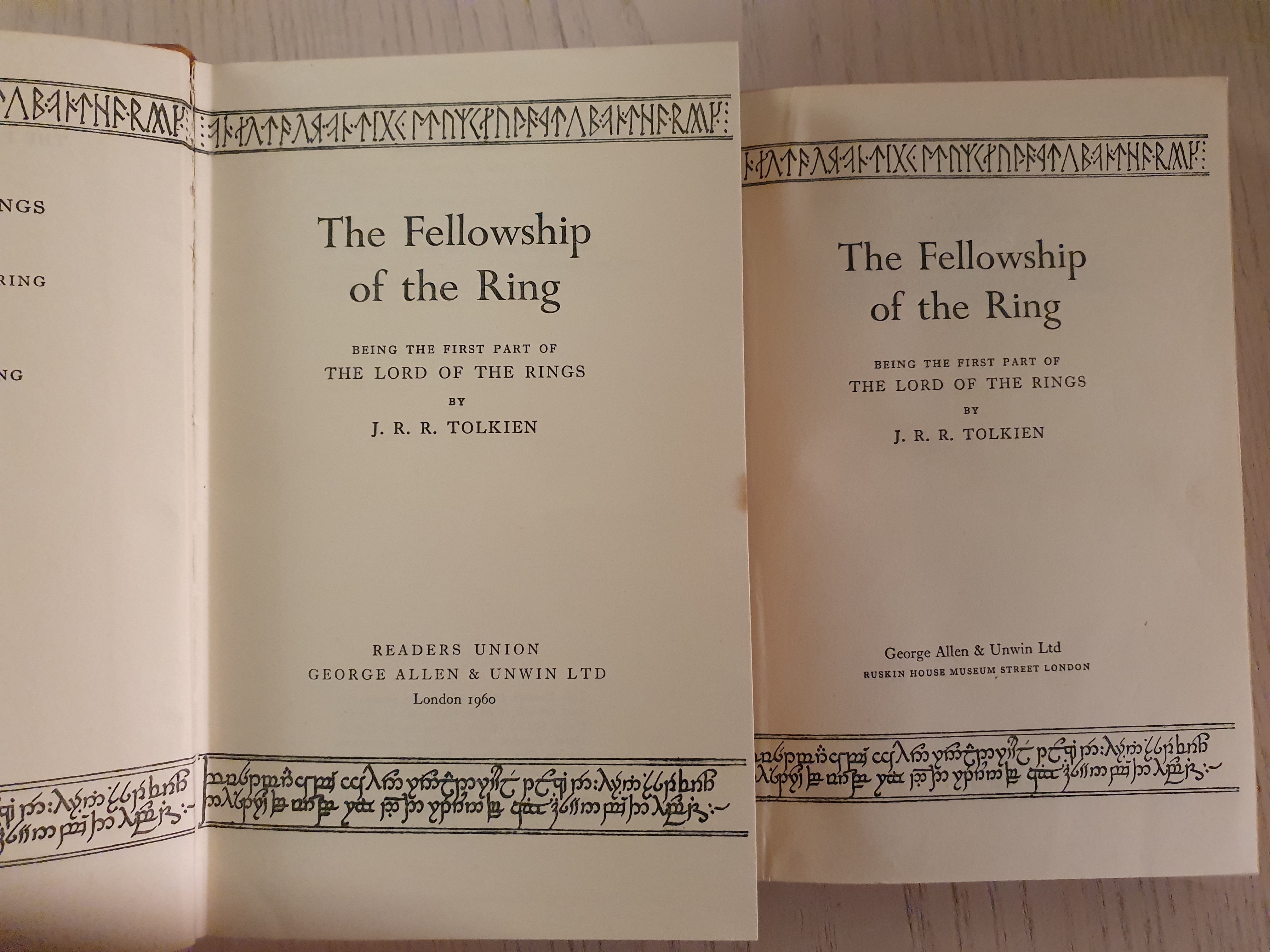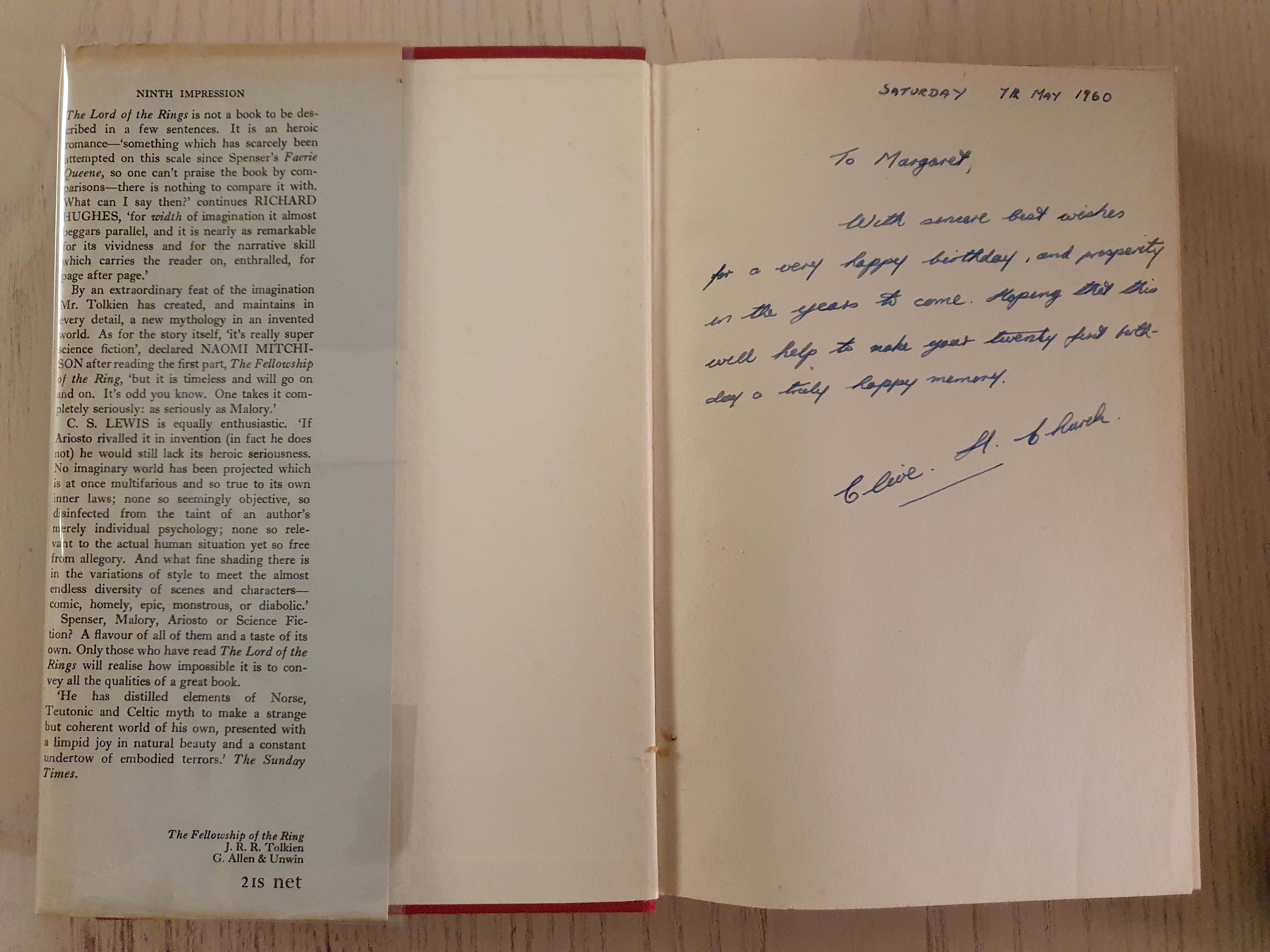 Share