1974 Bilbo's Last Song Poster VALUE???
By
Mlking51788


---
Why can I not find the price to this Item, I have looked everywhere for this print and found very little info. Does anyone have any idea the worth of this Poster? It is in a frame and in great condition. Please comment back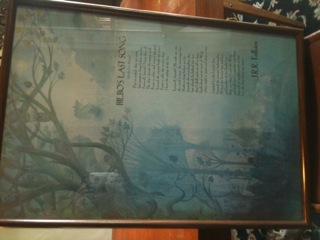 By
Mawgy


---
I can't say what the poster's exact value is, but I have seen it being sold on Ebay for $80-$120 (if you're still interested).
Are you thinking of selling it? If so, I would love to take it off your hands.
Please email me at:
morgenne.kemp@yahoo.com.au
to discuss.