LOTR AND Hobbit prices....
---
http://www.ebay.com/itm/330836680972? ... _trksid=p3984.m1438.l2648
http://www.ebay.com/itm/230889194531? ... _trksid=p3984.m1438.l2649
I've only been seriously collecting Tolkien for about 10 years so i only know so much. But these prices are ludacris. Anyone agree or disagree?
I understand to some degree that The Hobbit's gonna sky rocket in price because of the obvious, but other JRRT books???? Especially with no jacket and in ROUGH shape!
So i just want to know what you guys are thinking because not only am i pretty upset that there is a Hobbit TRILOGY, but do all JRRT books have to sell for absurd prices?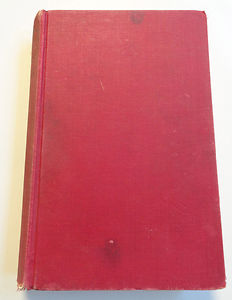 ---
Peeta,
I think we will see Tolkien's books continue to sell for a lot of money because 1) they are desirable (especially The Hobbit & The Lord of the Rings), 2) the true first editions had relatively small print runs (see the awesome, detailed articles below), and 3) the films are renewing interest in these books.
I've seen ex-library copies of The Hobbit (all beat up) sell for what seem to me absurd prices.
I think some buyers buy copies like this, rebind them, and try to turn a profit. I personally don't care for copies that are rebound, but I know some collectors like them.
http://tolkienbooks.net/php/earlyhobbits.php
http://tolkienbooks.net/php/lotr-print-runs.php
_________________

By
laurel


---
Agree with JLong
This book at current price to make a set of firsts is not OTT when you consider how much such a set even in poor shape would go for (guess £1000 at least)
Only the beginning i suspect
_________________

---
They all ended up going for less than it looked like they would. It still makes me that much more happy to get a ROTK 1/1 for $200! I'm still pissed (if I can say that) that there are 3 hobbit movies. They better be AMAZING!
_________________

---
Peeta,

Did your copy come with the dust jacket, and is it the British or American 1/1?
_________________

By
Trotter


---
---
jlong, yes it is a 1/1 (though i know someone on here who would say not a 1/1/1

) with a dust jacket that is missing the lower piece of the spine. The book is in wonderful shape with only slight rubbing to the bottom corners and the defects to the dj (price clipped, torn down the spine and fully missing the Allen and Unwin piece of the spine). But that is to say for $200 (American) i am very happy with what i bought.
And about the Hobbit movies, that was all tongue in cheek. Extremely tongue in cheek.
---
Sounds like a good deal.

I own two RotK British 1/1 copies (unfortunately without the djs). I paid a little over $100 for each. My RotK American 1/1 (without the dj) I paid $75.

Where did you buy your RotK at?

I bought one British copy on eBay, the other on Abebooks, and the American RotK I found on Amazon.
_________________

---
I found it on eBay. I had been watching it and with a few days left the seller ended the listing and put it up as a buy it now for, I think, $195. I happened to see it in a search within the first 15 min of it being listed, and after a quick discussion with my wife :), snatched it right up!
It sounds like you got a pretty good deal too, paying around $100 for your British ROTKs. On top of the one that just sold, I saw one a few months ago go for over $500.
_________________