Any guesses as to what this was for in 2nd edition UK Hobbits?
---
On the contents page of the GA&U Hobbit, an A* appears at the bottom.

This was only in the 10th(1958) to the 15th(1965) impressions and was dropped for the 3rd edition in 1966.

Any guesses at what it might represent?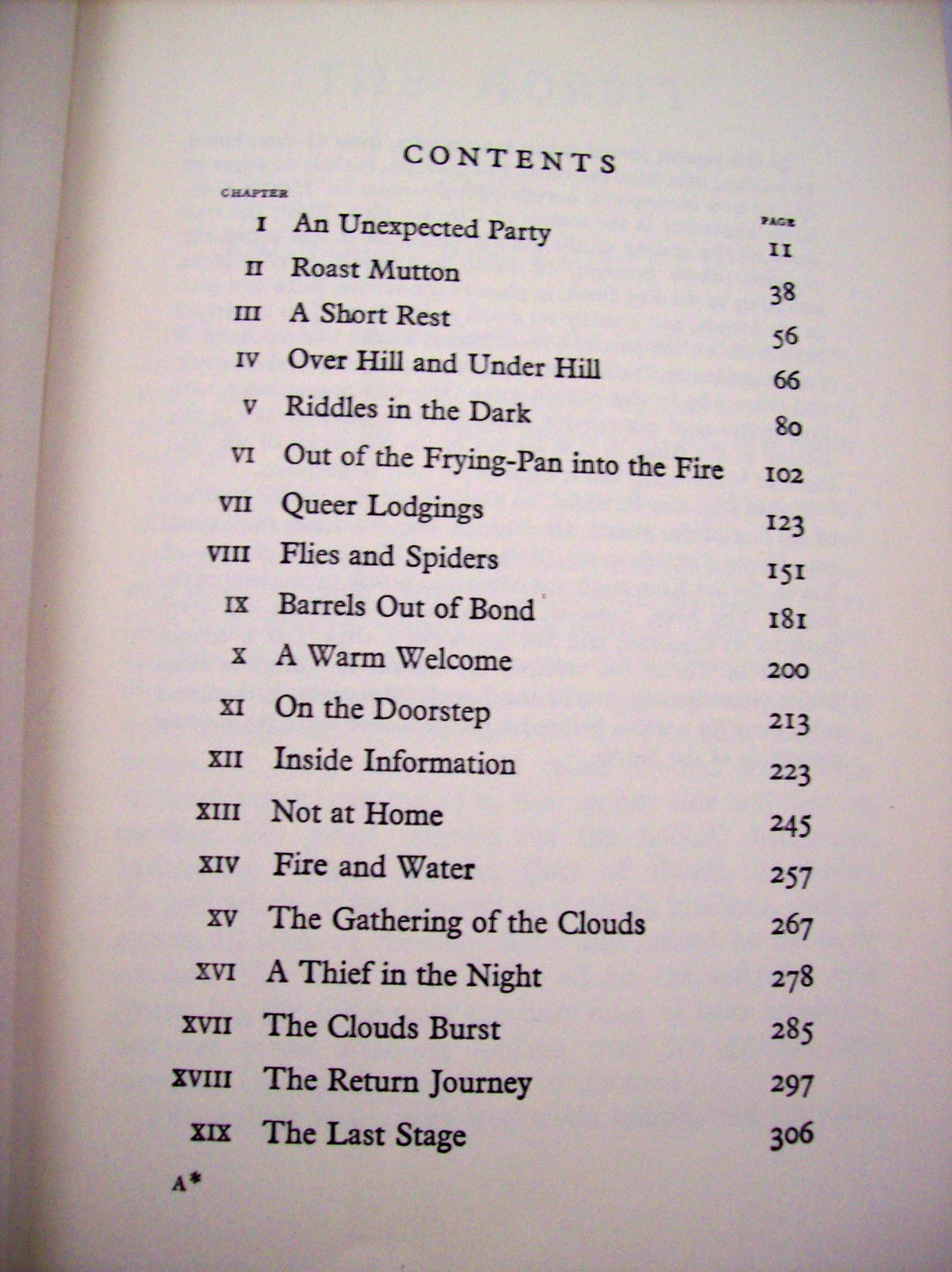 By
Deagol


---
Signature mark?
By
wellinghall


---
Yes, that would be my guess.

- wellinghall
_________________

By
Stu


---
I haven't got a second edition, but the signature marks certainly appear (as you would expect) through the entire book on the 1946 (although the A is omitted). Presumably this is also the case on the second editions?
_________________

---
I will check, it looks like A* means that it is an earlier signature mark than A (though A by itself does not appear to exist, thanks Stu), I will check my copies to see if this is the case.

Thanks for all your help on this.