George Allen & Unwin: A Remembrancer on eBay
(1) 2 3 ... 6
---
Very unusual to see a copy
http://cgi.ebay.co.uk/TOLKIEN-REMEMBR ... m2c5cd5afa5#ht_1267wt_922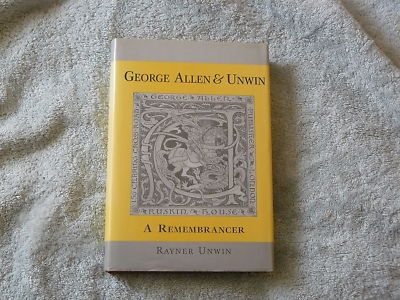 By
Jlong


---
The auction ended early. Did anyone here get it?
By
Morgan


---
Trotter
wrote:
Very unusual to see a copy
Yes, I noticed that there are no sellers for the item on either Amazon.co.uk or Abebooks. And there are seemingly no libraries back here in Sweden which include it in their collections.

Nice to at least see a picture of it, though

- beautiful cover!
By
Khamûl


---
Rest assured Orcraider didn't let it go for cheap. Although, speaking as someone who doesn't own a copy, the price it sold for (privately) was alarmingly high. Think another zero --& some!

BH
_________________
You drive a hard bargain – you can have it for £10 all-in – one consolation (for you) is that you do not have to hear the cries of my children, for bread...
(1) 2 3 ... 6