Hobbin, ella, Út og heim aftur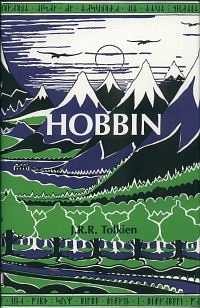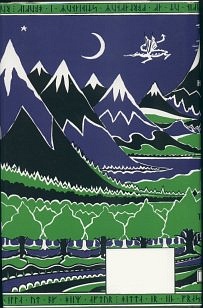 Translated by Axel Tógarð
Illustrated by J. R. R. Tolkien
Reviewed in Mallorn no. 30, September 1993. This review originally appeared in Faeroese in Tíðindablaðið Sosialurin, December 12, 1990.
Source: The Annotated Hobbit (Revised and expanded edition, 2002) - Used with permission
The Faroe Islands are an island group situated between the Norwegian Sea and the North Atlantic Ocean, approximately halfway between Scotland and Iceland.
Images courtesy
Marek Śliwiński (elfy)
's Hobbit collection at
Babel Hobbits
By Language
Albanian, Arabic, Armenian, Basque, Belarusian, Bengali, Braille, Breton, Bulgarian, Catalán, Chinese, Croatian, Czech, Danish, Dutch, English, Esperanto, Estonian, Faeroese, Finnish, French, Frisian, Galician, Georgian, German, Greek, Hebrew, Hungarian, Icelandic, Indonesian, Irish, Italian, Japanese, Korean, Latin, Latvian, Lithuanian, Luxembourgish, Macedonian, Marathi, Moldavian, Norwegian, Persian, Polish, Portuguese, Romanian, Russian, Serbian, Slovak, Slovenian, Sorbian, Spanish, Swedish, Thai, Turkish, Ukrainian, Vietnamese, Yiddish