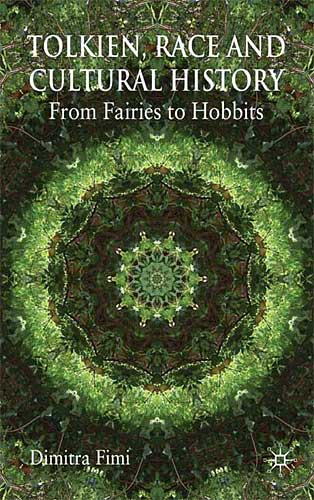 By Fimi, Dimitra
Hardcover
ISBN-13: 9780230219519
ISBN-10: 0230219519
Publisher: Palgrave Macmillan
November 25, 2008
$85.00
6 1/8 x 9 1/4 inches
264 pages
From the Publisher: "Fimi explores the evolution of Tolkien's mythology throughout his lifetime by examining how it changed as a result of his life story and contemporary cultural and intellectual history. This new approach and scope brings to light neglected aspects of Tolkien's imaginative vision and contextualizes his fiction."
Table of Contents:
List of Figures
Conventions and Abbreviations
Introduction
PART I: HOW IT ALL BEGAN
In the Beginning were the Fairies...
'Fluttering Sprites with Antennae': Victorian and Edwardian Fancies
The Fairies, Faith and Folklore
PART II: IDEAL BEINGS, IDEAL LANGUAGES
The Cat and the Whiskers: Tolkien's Linguistic Creation
'Linguistic Aesthetic': Sounds, Meaning and the Pursuit of Beauty
Ideal Languages and Phonetic Spelling
PART III: FROM MYTH TO HISTORY
The Claim to History
A Hierarchical World
Visualising Middle-earth: Real and Imagined Material Cultures
Epilogue: From Fairies to Hobbits
Appendix: 'And Wither Then?': Stepping into the Road
Bibliography
Index