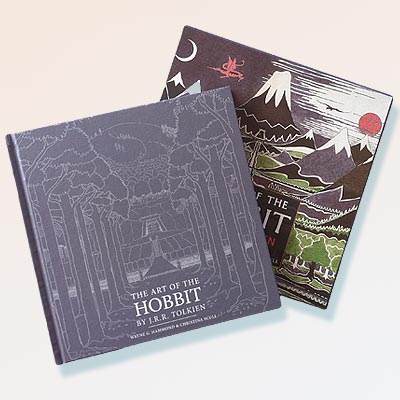 The Art of the Hobbit edited by Wayne Hammond and Christina Scull has been listed as a finalist for the 2013 Locus Award for Art Book (see below). Congratulations to both of you! Your contributions to the field of Tolkien studies, including sharing your vast knowledge and expertise here with fellow collectors, is very much appreciated and an honor such as this is well deserved.
The winners will be announced during the Locus Awards Weekend in Seattle WA, June 28-30, 2013. Wayne and Christina will also be presenting a paper on the art in The Hobbit at the 2013 Mythopoeic Conference (Mythcon) 44, July 12-15 in East Lansing, MI.
If you don't already have a copy, it is well worth the investment.
ART BOOK
Spectrum 19: The Best in Contemporary Fantastic Art, Cathy Fenner & Arnie Fenner, eds. (Underwood)
Trolls, Brian Froud & Wendy Froud (Abrams)
Tarzan: The Centennial Celebration, Scott Tracy Griffin (Titan)
J.R.R. Tolkien: The Art of The Hobbit by J.R.R. Tolkien, Wayne G. Hammond & Christina Scull, eds. (Houghton Mifflin Harcourt)
Steampunk: An Illustrated History, Brian J. Robb (Aurum)
http://www.locusmag.com/News/2013/05/2013-locus-awards-finalists/
The Art of The Hobbit on Amazon.com
The Art of the Hobbit on Amazon.co.uk