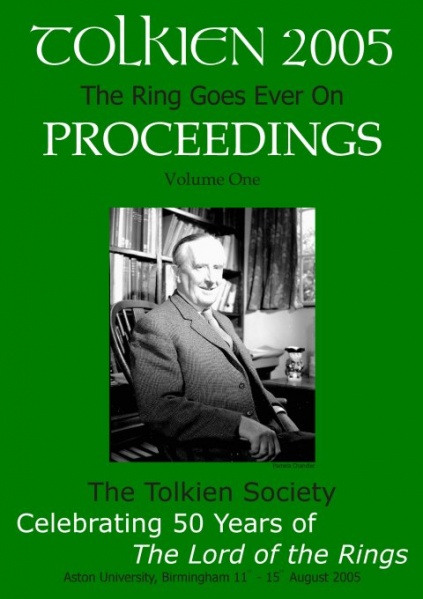 To celebrate the 60th anniversary of the first publication of The Lord of the Rings, The Tolkien Society is offering The Ring Goes Ever On: Proceedings of the Tolkien 2005 Conference for the discount price of £10 (plus shipping). At a whopping 835 pages in two oversized volumes, this publication contains nearly 100 articles from the likes of Tom Shippey, Verlyn Flieger, John Garth and Dimitra Fimi. This low price is quite a deal for this much scholarship. I asked the Society for how long the discount price will be available - it sounds like it could go back up again in as little as a few months from now.
For a full listing of contents, see the books' Tolkien Gateway page.
Here is the Tolkien Society page for placing your order.
Edited by Sarah Wells
Tolkien Society, 2008. 2 volumes, 421 and 414 pages, paperback, ISBN 978-0-905520-24-7
Tolkien Society, 2008. pdf, 835 pages, CD, ISBN 978-0-905520-27-8