It is that time of year again, when Beyond Bree is announcing their Calendar for next year. Each year has a different theme, with 2017 being themed around travel. I especially like the Tomas Hijo artwork already shown below! I will be ordering myself a copy as usual.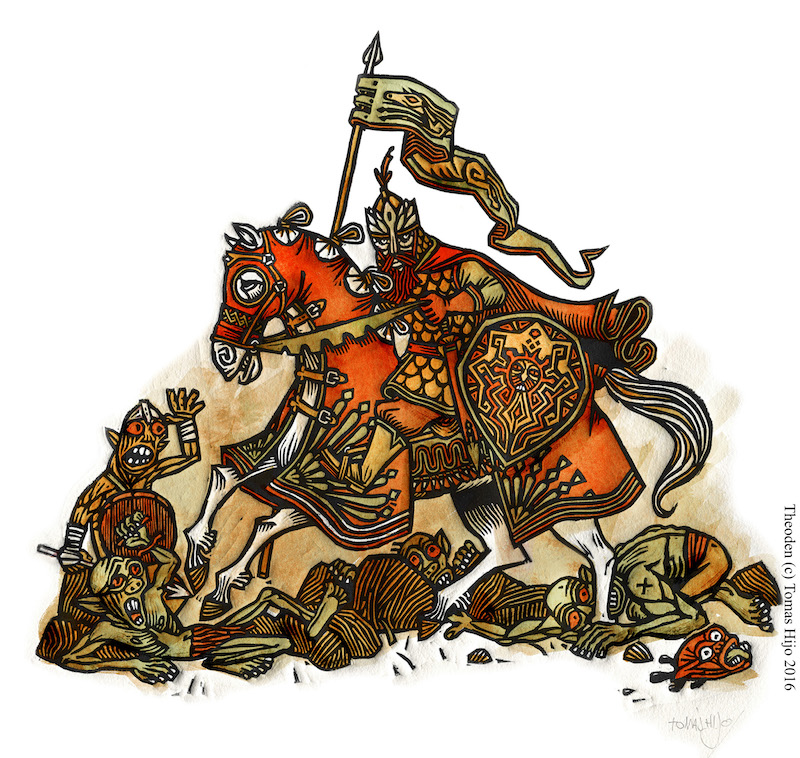 Beyond Bree
is happy to announce its
2017 Calendar
Roads Go Ever On! We are delighted to take a journey through Tolkien's Middle-earth in 2017 by horse, boat, wing and foot!
Travel through the First, Second, and Third Ages of Middle-earth with the beloved characters of JRR Tolkien's works as interpreted by a truly international range of artists from across the globe.
The color and black and white calendar will be 11 x 8 ½ inches,
opening to 11 x 17 inches. It will have both Middle-earth and real world holidays so you can follow the travels and adventures of your favorite characters.
Pricing: $20 plus shipping - USA $2.00, the rest of the world $5.00.
For large orders, please inquire for details.
For PayPal orders please add $1.00.
Send PayPal payments (in USD) to:
beyondbree@yahoo.com
Send check or postal money order
(in USD drawn on a US bank) to:
Nancy Martsch, PO Box 55372
Sherman Oaks, CA 91413, USA
You may send US currency, at your
own risk, in a sturdy envelope.
For more information please e-mail: beyondbree@yahoo.com