Being woefully behind means that these two new 2010 calendars are both already in print and available for ordering. If you have not picked up a copy yet, be sure to follow the links and support these wonderful Tolkien fan organizations!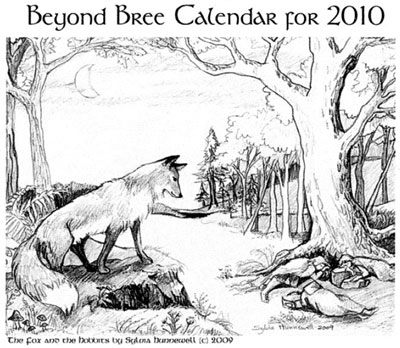 First up alphabetically is the Beyond Bree 2010 calendar, featuring art by Ted Nasmith, Tim Kirk (the first Tolkien calendar artist!), Jef Murray, Kay Woollard, Sylvia Hunnewell, Louise Ying Chen, Octo Kwan and more.

The calendar is 11x8.5", opening to 11x17". The calendar represents artists spanning the globe, from Canada, England, Hong Kong, The Netherlands, Scotland, and the United States.

This limited edition calendar will feature never before published pieces and some old favorites. Click here for ordering information.
Heren Istarion, the North East Tolkien Society has released its third calendar, this time featuring art from Jef Murray, Ted Nasmith, Ruth Lacon, Henning Jannsen, and Sue Wookey.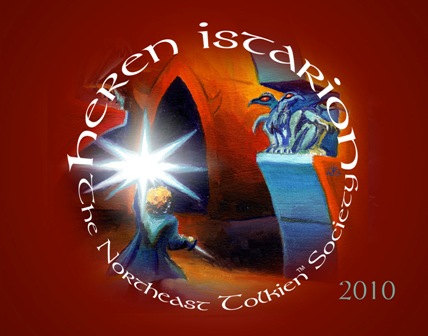 It uses the Shire Reckoning in Gregorian format, including moon phases and important dates in Middle-earth.
The calendars are always beautifully made and feature awesome artwork from some of the best current artists working in Middle-earth!
Please support NETS and get one of these very limited edition calendars. Click here for more information on the 2010 Heren Istarion calendar.
If you missed out on the 2008 Heren Istarion Calendar, be sure to pick up one of the last few copies. Very limited in number, these final few calendars have also been signed by the artists Ted Nasmith and Jef Murray.