Back to Auctions Home

161287956089
Seller: cleancut74019
(0)
0.0% positive
Claremore, Oklahoma, US
Completed
:
Ended May 5, 2014 12:56:35 AM
Category: Collectibles:Fantasy, Mythical & Magic:Lord of the Rings:Posters, Prints
$1,000.00
[0 Bids]
Viewed 36 times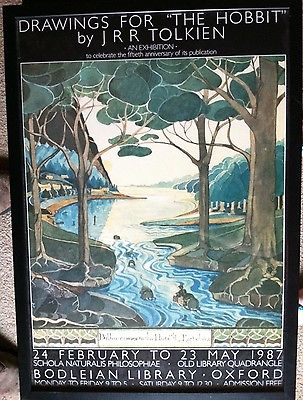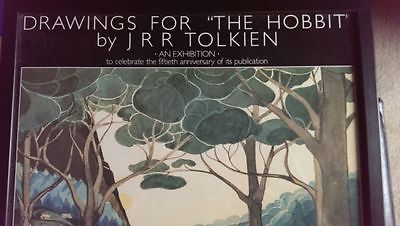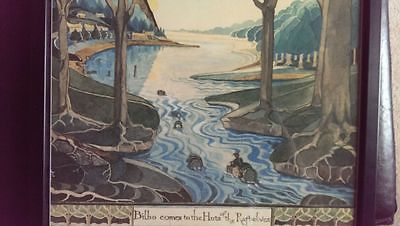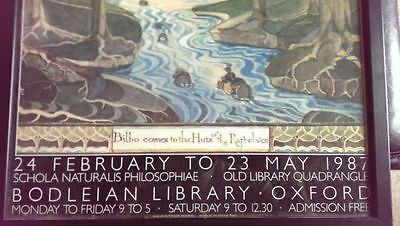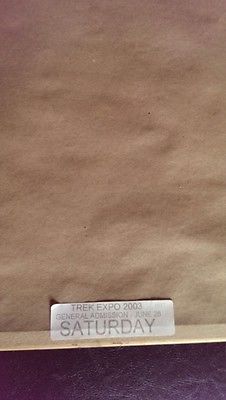 This is an original framed poster from 1987. Many do not know that while JRR Tolkien was a writer he was also an amateur artist. This is an exhibition of artworks he created for his written works. "Bilbo comes to the House of The Raft Elves" is arguably the most famous and desired of all the works. The first photo is more true to the color of the actual poster, the others are more muted. The top reads, "Drawings for "The Hobbit" by J R R Tolkien An Exhibition to celebrate the fiftieth anniversary of it's publication." The title of the work is, "Bilbo comes to the House of the Rafts Elves." The bottom reads " 24 February 10 23 May 1987 Schola Naturalis Philosophiae Old Library Quadrangle Bodleian Library Oxford Monday to Friday 9 to 5 Saturday 9 to 12:30 Admission Free" On the back there is a sticker reading, "Trek Expo 2003 General Admission June 28 Saturday"The frame has a couple very minor scratches on it but I wanted to leave it in because it seems to be roughly the same age as the poster and it has the sticker on the back.