Back to Auctions Home

161305547021
Seller: mayalove52 (96)
100.0% positive
Louisville, Kentucky, US
Completed
:
Ended May 18, 2014 4:18:07 PM
Category: Books:Fiction & Literature
$232.51
[21 Bids]
Buyer: g***y (100)
Viewed 151 times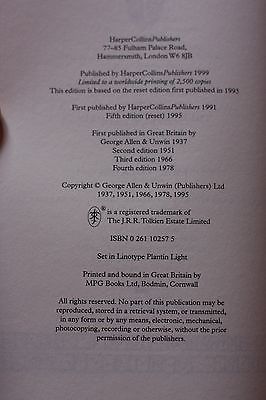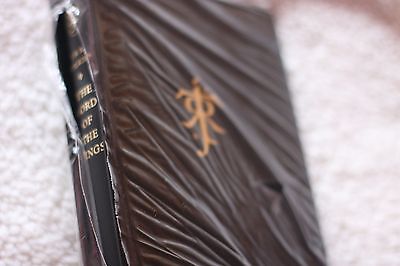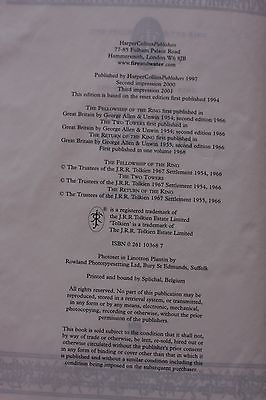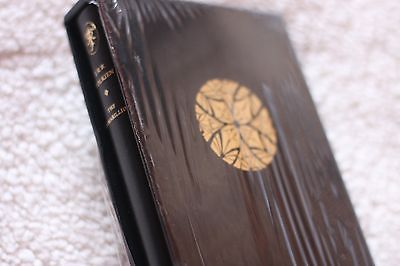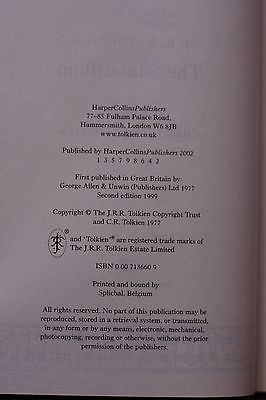 Condition: In the Lord of the Rings volume, the preliminary pages through the title page show minimal signs of handling.
Although I list the ISBN to the Lord of the Rings book, this listing is actually for three special copies of Tolkien books: The Hobbit, The Lord of the Rings, and The Silmarillion. All three are quarter-bound in leather with the boards also in cloth. The Hobbit itself has a cloth slipcase. The Lord of the Rings and the Silmarillion have leather slipcases. I bought these volumes in 2001. You can see in the photos that two of the volumes still have their shrink wrap. I've taken very good care of these books. I include photos of the copyright pages for each book. The Hobbit is from a limited edition of 2,500 copies. The other two indicate no such limiting. They are all the same size. The Hobbit has thicker leafs to match the size of the trilogy, which has very thin leafs. The total shipping and handling will be $35. Below it says $4, because that's the limit for that field. (Last year I shipped three similar volumes, the History of Middle Earth. The shipping itself was approximately $15, but the handling at UPS was $21. Those volumes arrived in perfect shape, so I don't mind repeating the same procedure.) I'll be more than happy to refund whatever the excess S/H if it's under $35. Mainland U. S. shipping only. No International shipments.