Back to Auctions Home

161720268056
Seller: 3in!
(490)
100.0% positive
Bass Lake, California, US
Completed
:
Ended Jun 7, 2015 6:20:07 PM
Category: Books:Children & Young Adults
$12.51
[8 Bids]
Buyer: t***m (716)
Viewed 0 times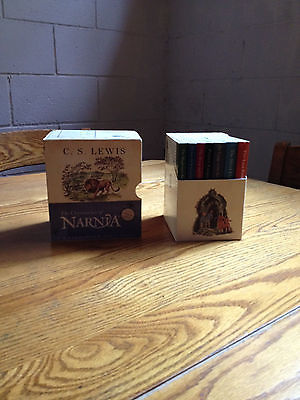 Normal 0 false false false EN-US X-NONE X-NONE The cases contain some bumps, scratches, and bends. The CDs are in excellent condition. Listen to The Chronicles of Narnia in this unabridged 31-CD collection, read by some of the world's best performers: The Magician's Nephew narrated by Kenneth BranaghThe Lion, the Witch and the Wardrobe narrated by Michael YorkThe Horse and His Boy narrated by Alex JenningsPrince Caspian narrated by Lynn RedgraveThe Voyage of the Dawn Treader narrated by Derek JacobiThe Silver Chair narrated by Jeremy NorthamThe Last Battle narrated by Patrick Stewart Normal 0 false false false EN-US X-NONE X-NONE On Jun-03-15 at 23:15:26 PDT, seller added the following information: I'll definitely combine shipping. I'll send you an invoice at the end of the auction with the total for all items including shipping.