Back to Auctions Home

161720346897
Seller: 3in!
(490)
100.0% positive
Bass Lake, California, US
Completed
:
Ended Jun 7, 2015 7:15:36 PM
Category: Books:Children & Young Adults
$2.25
[3 Bids]
Buyer: t***s (2365)
Viewed 31 times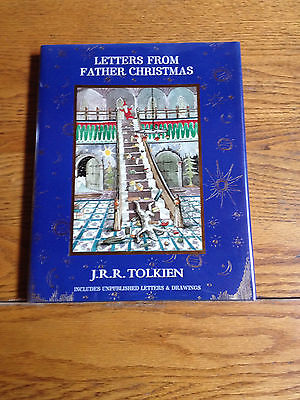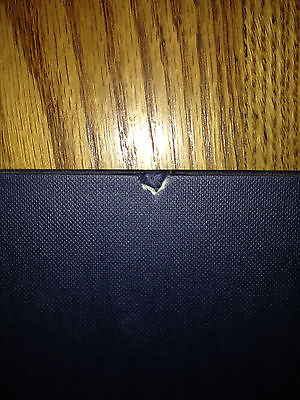 Normal 0 false false false EN-US X-NONE X-NONE This listing includes a lavishly illustrated, hardback copy of Letters from Father Christmas (1999, 4th printing). The book is excellent condition besides a few scrapes to the boards and one ding to the top of the back of the book (see pictures). The dust jacket is protected in a Mylar book jacket cover. Every December, an envelope from the North Pole would arrive for J. R. R. Tolkien's children. Inside would be a letter in strange, spidery handwriting and a beautiful color drawing. The letters told wonderful tales of life at the North Pole: how all the reindeer scattered presents all over the place; how the accident-prone Polar Bear climbed the North Pole and fell through the roof of Father Christmas's house; how he broke the Moon into four pieces and made the Man in it fall into the back garden; how there were wars with a troublesome horde of goblins. Sometimes the Polar Bear would scrawl a note, adding yet more humor to the stories. No reader, young or old, can fail to be charmed by the inventiveness of Tolkien's Father Christmas Letters. Check out my other items! I have lots of Tolkien books and some C. S. Lewis ones up for sale--all starting out at just 99 cents. All the proceeds will benefit Compassion International; check out their website for more info. Normal 0 false false false EN-US X-NONE X-NONE I'll definitely combine shipping. I'll send you an invoice at the end of the auction with the total for all items including shipping.