Back to Auctions Home

161720360744
Seller: 3in!
(490)
100.0% positive
Bass Lake, California, US
Completed
:
Ended Jun 7, 2015 7:35:50 PM
Category: Books:Fiction & Literature
$15.50
[6 Bids]
Buyer: t***s (2365)
Viewed 47 times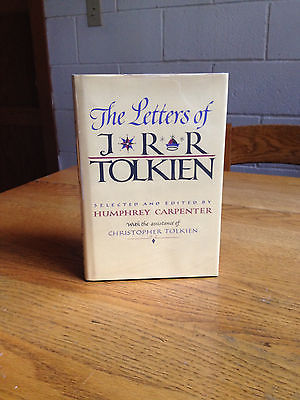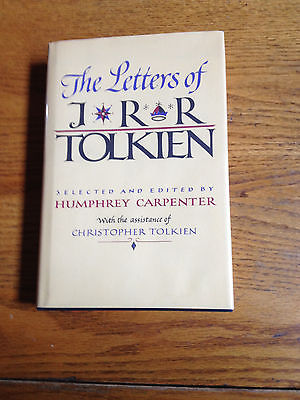 Normal 0 false false false EN-US X-NONE X-NONE This listing is for a hardback copy of the 1st edition, 1st printing of the American edition of The Letters of J. R. R. Tolkien (1981). According to Hammond's Tolkien Bibliography, there were "100,000 copies printed." The book is in near fine (like new) condition. The dust jacket is protected in a Mylar book jacket cover. As a prolific letter writer, Tolkien wrote to his publishers, to members of his family, to friends and to fans of his books, a mass of letters which often reveal the inner workings of his mind, and which record the history of composition of many of his stories. This selection represents, in Tolkien's own words, a highly detailed portrait of the man in his many aspects; storyteller, scholar, Catholic, parent of a large family and observer of the world around him. The letters include fresh information about Middle-earth and its inhabitants as well as analyses by Tolkien himself of the meanings of his stories. Finally, this book will entertain anyone who appreciates the art of letter-writing, of which Tolkien was a master. Normal 0 false false false EN-US X-NONE X-NONE On Jun-03-15 at 23:15:27 PDT, seller added the following information: I'll definitely combine shipping. I'll send you an invoice at the end of the auction with the total for all items including shipping.