Back to Auctions Home

184002121999
Seller: martin3636cat
(1611)
100.0% positive
Loughborough, GB
Completed
:
Ended Oct 21, 2019 11:49:02 AM
Category: Books, Comics & Magazines:Antiquarian & Collectable
Buy-It-Now:
£400.00
Buyer: l***i (651)
Viewed 86 times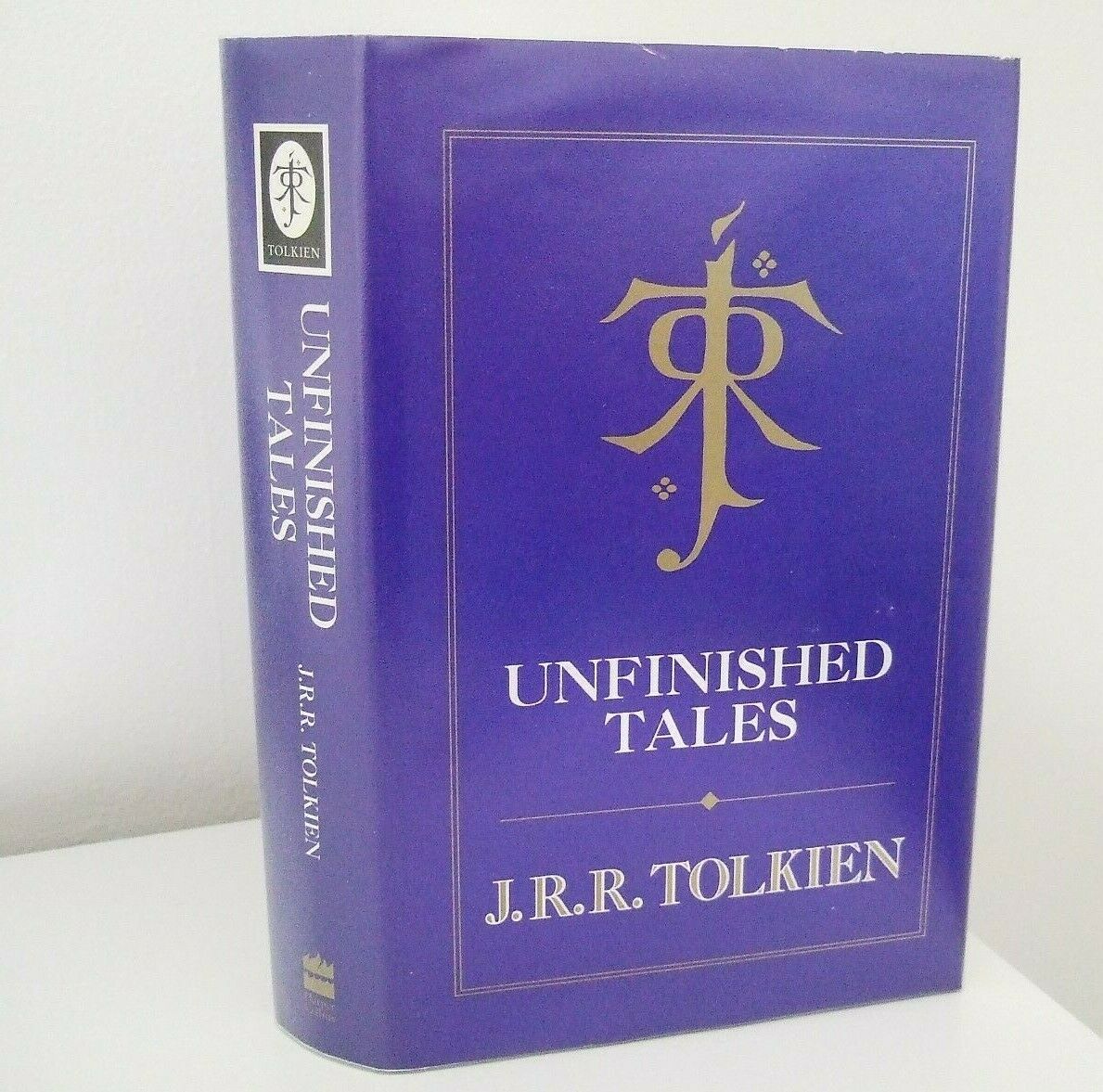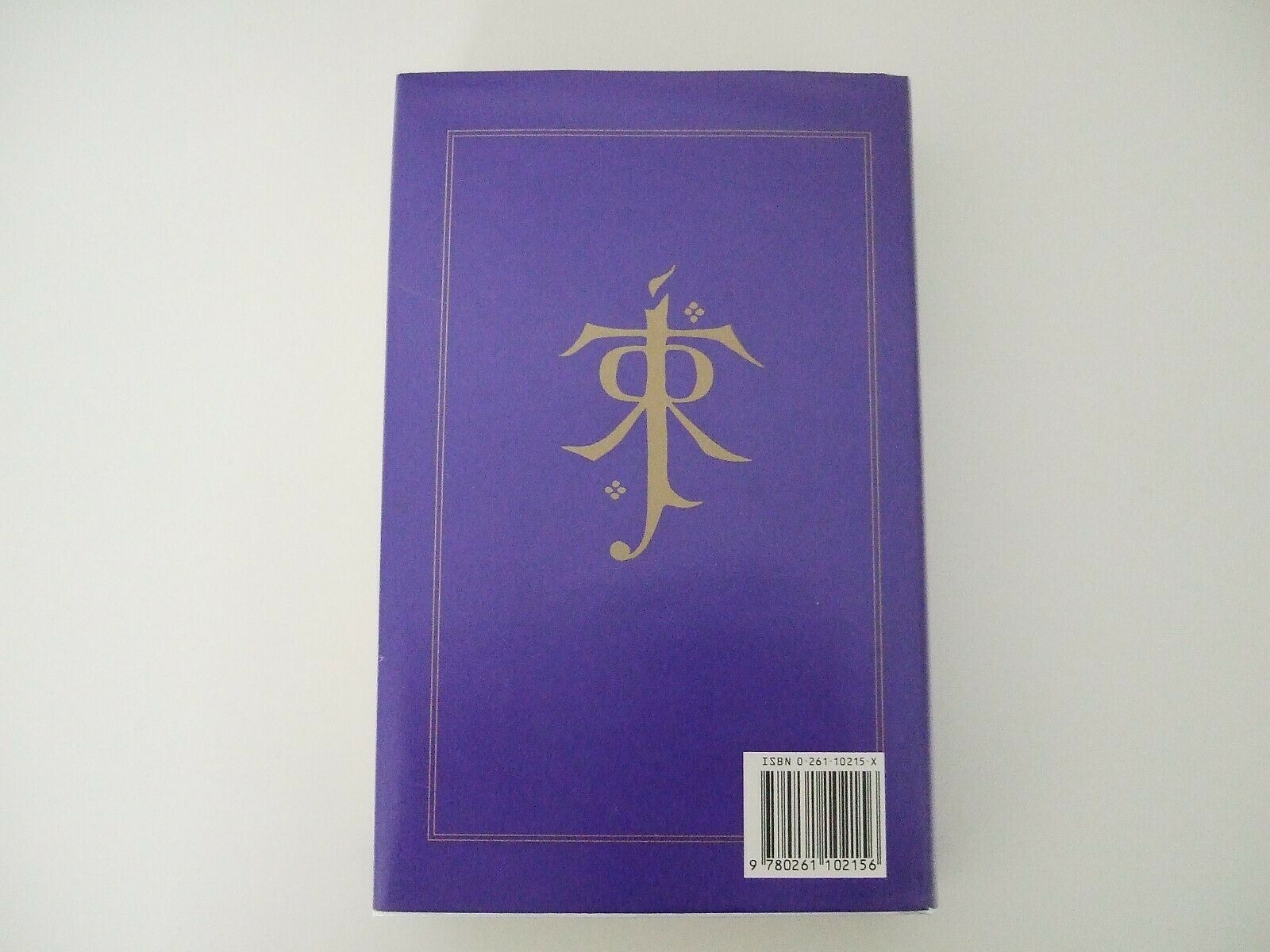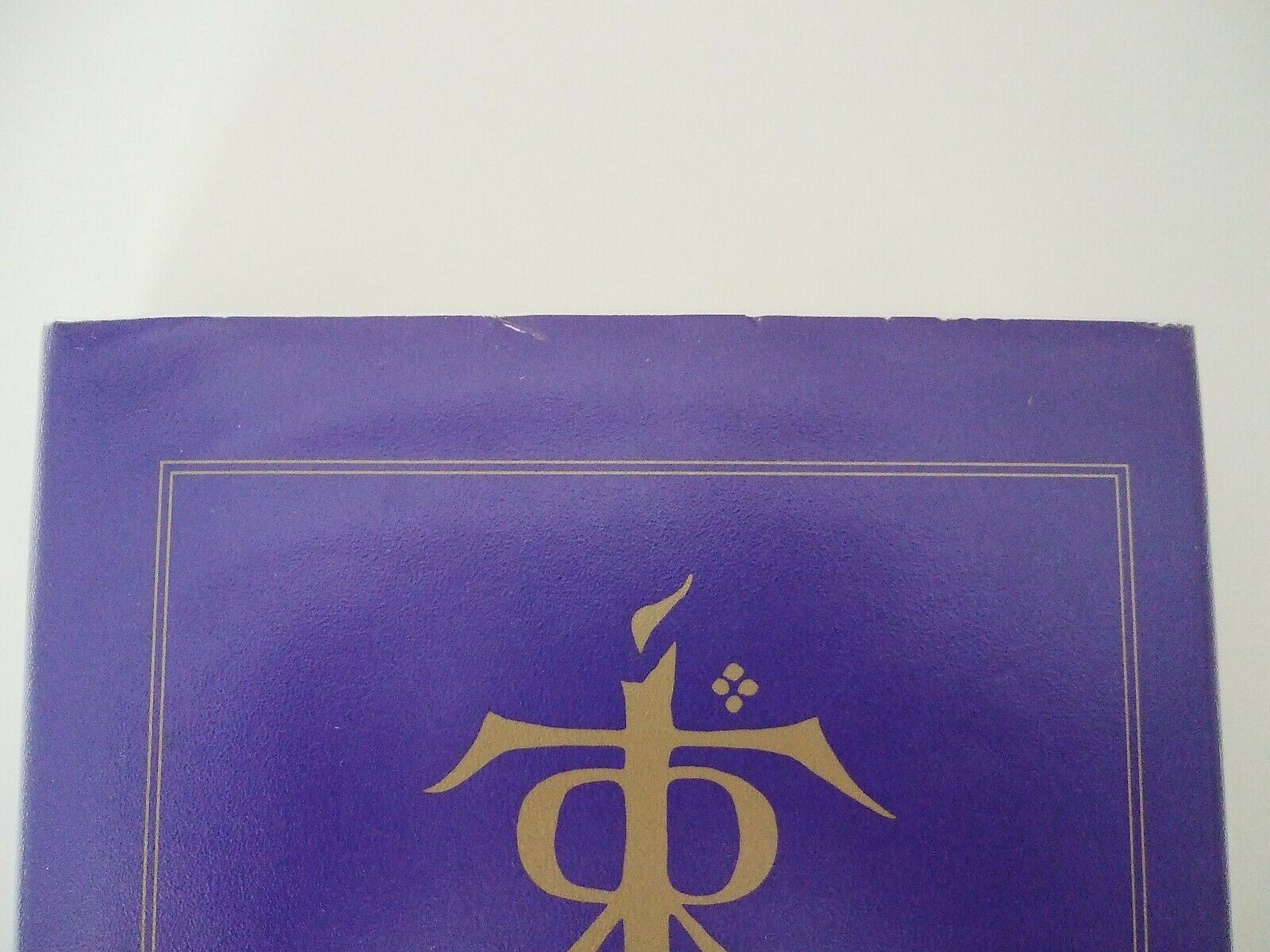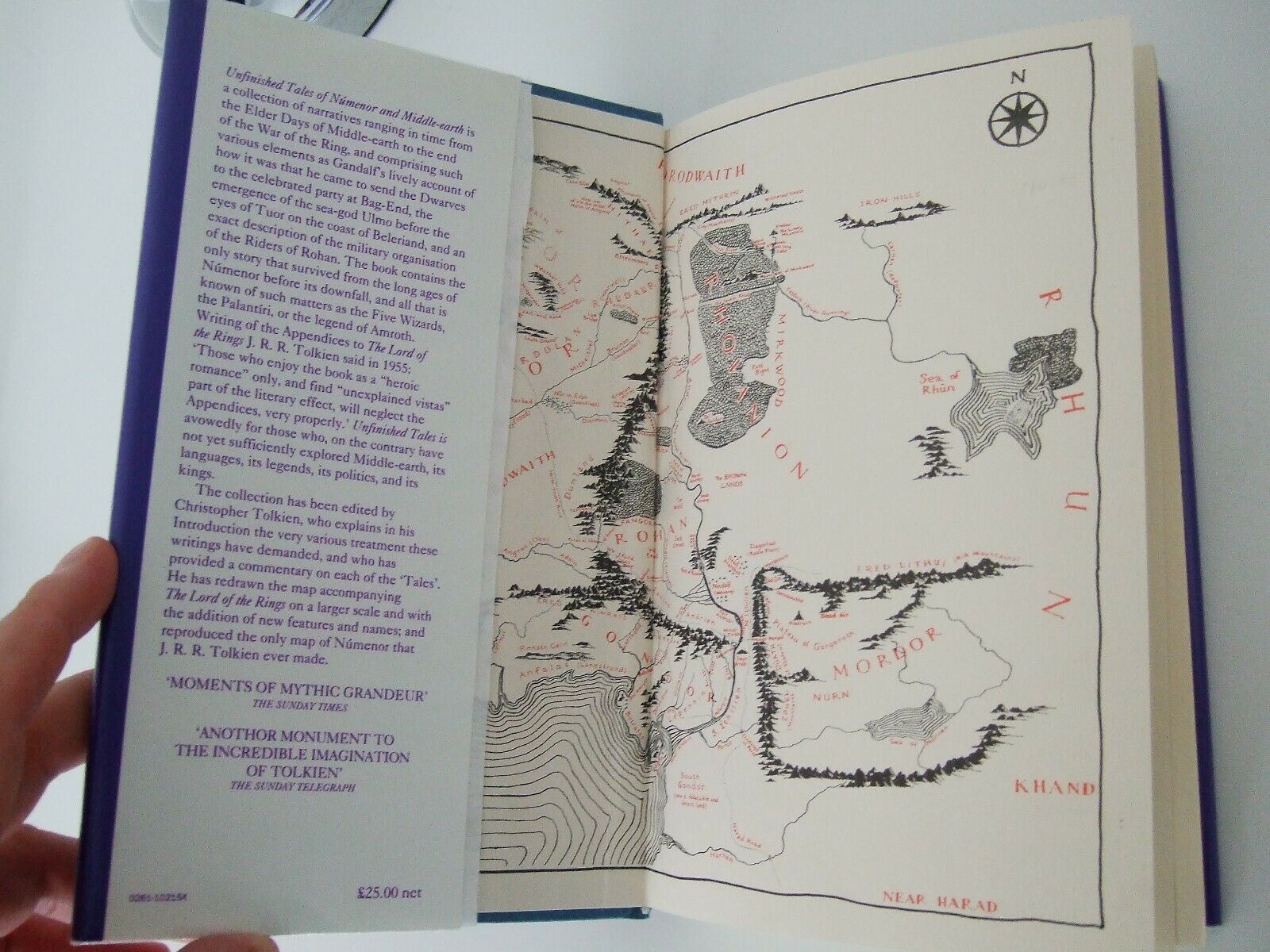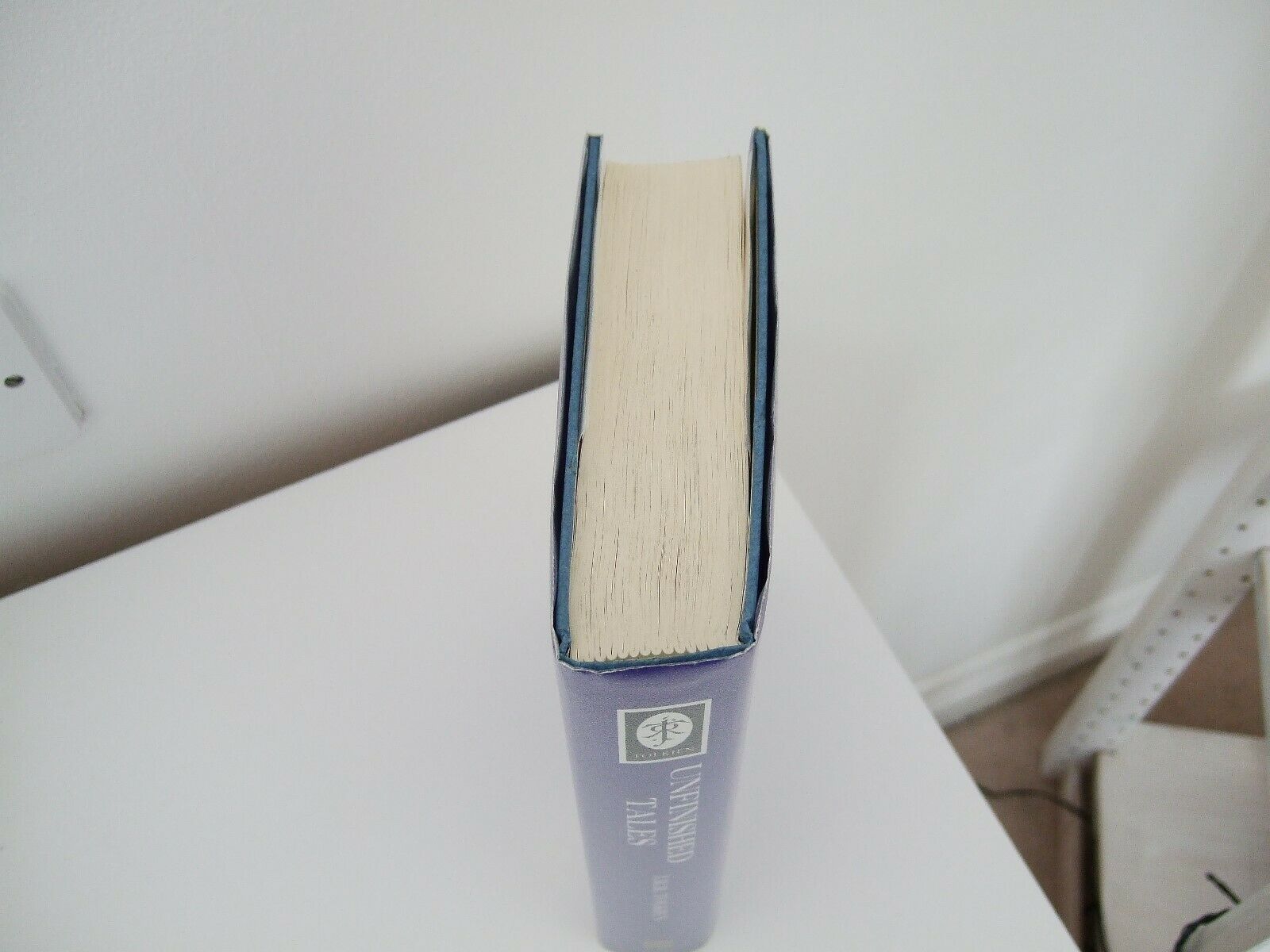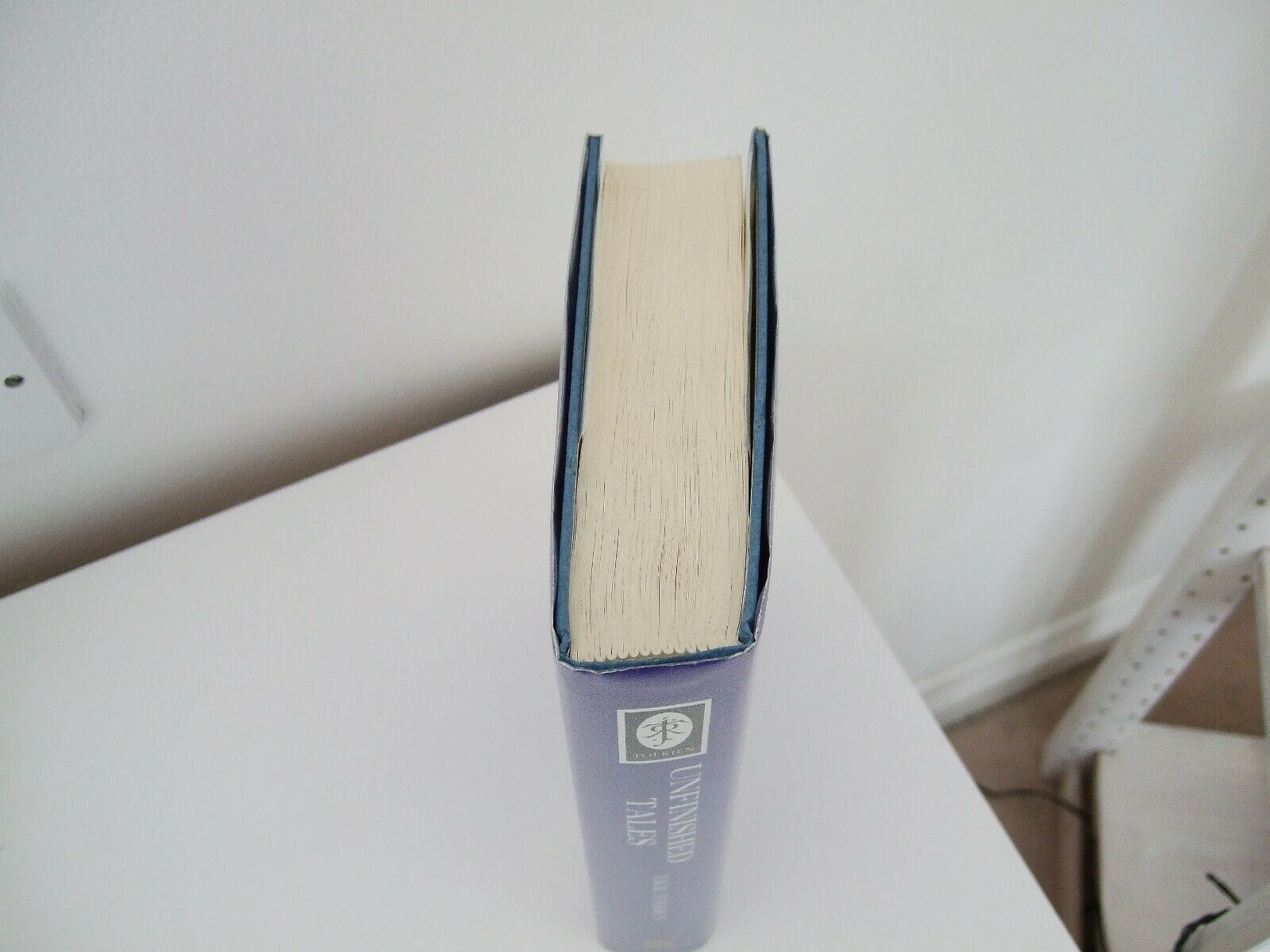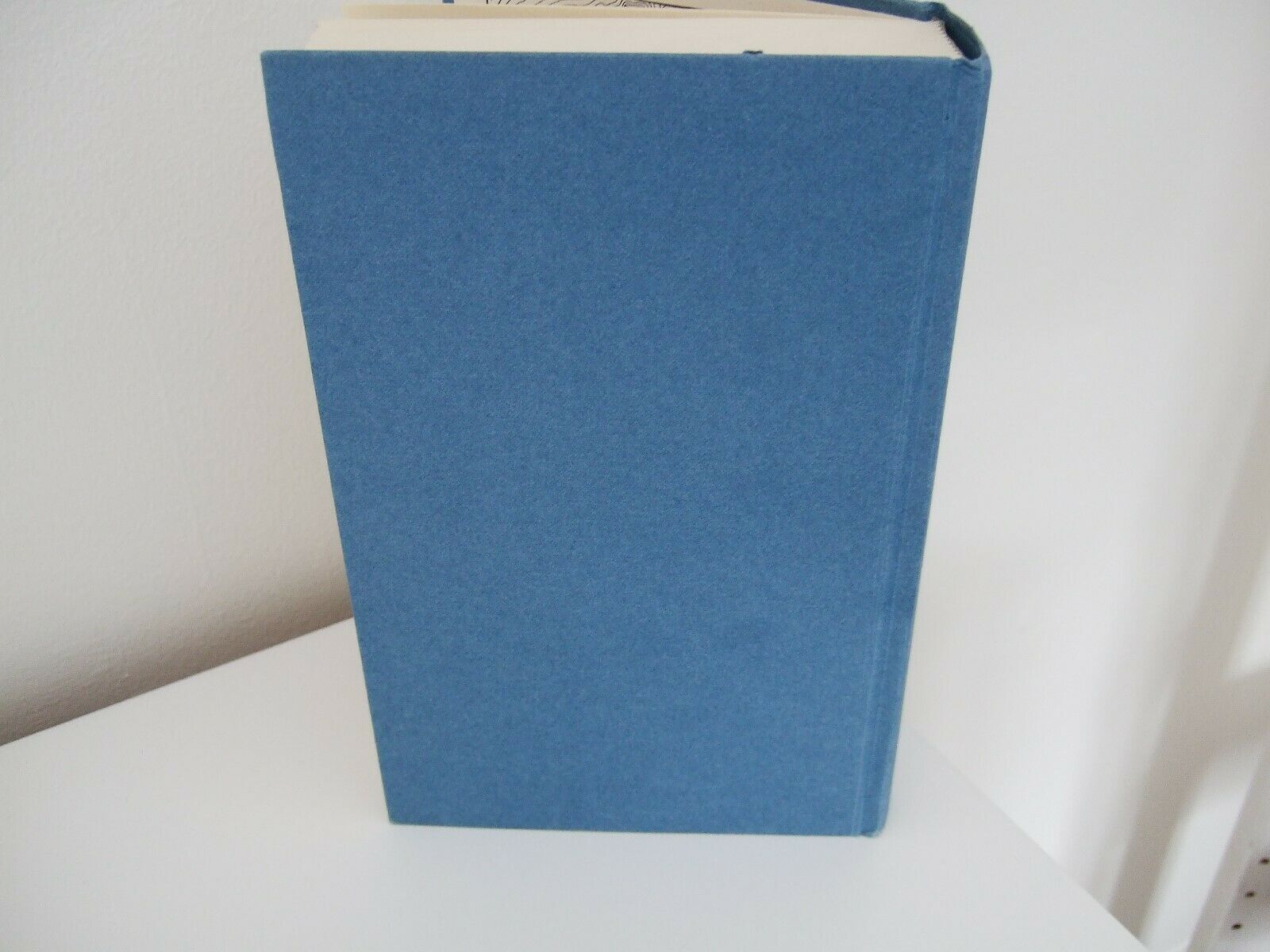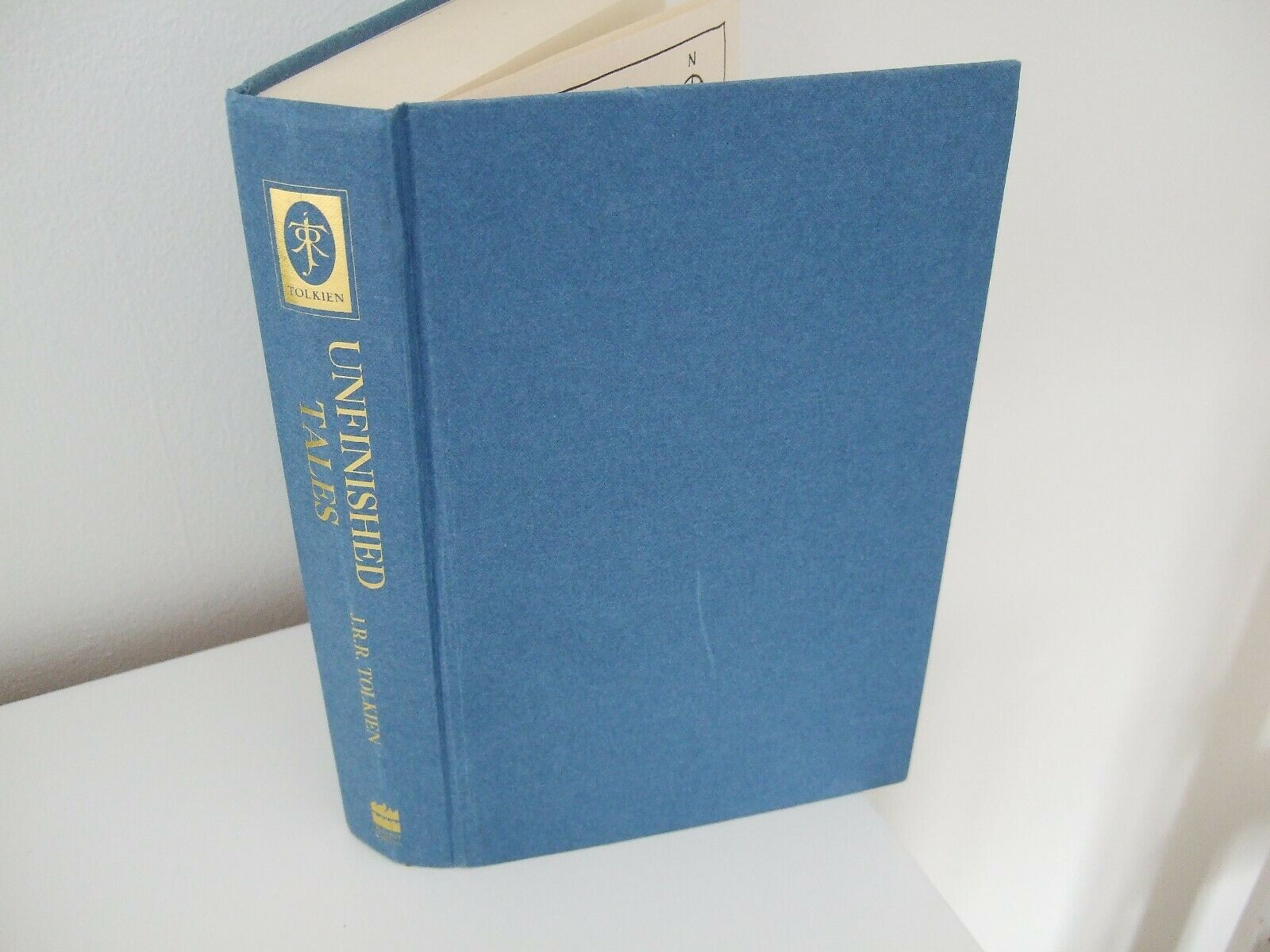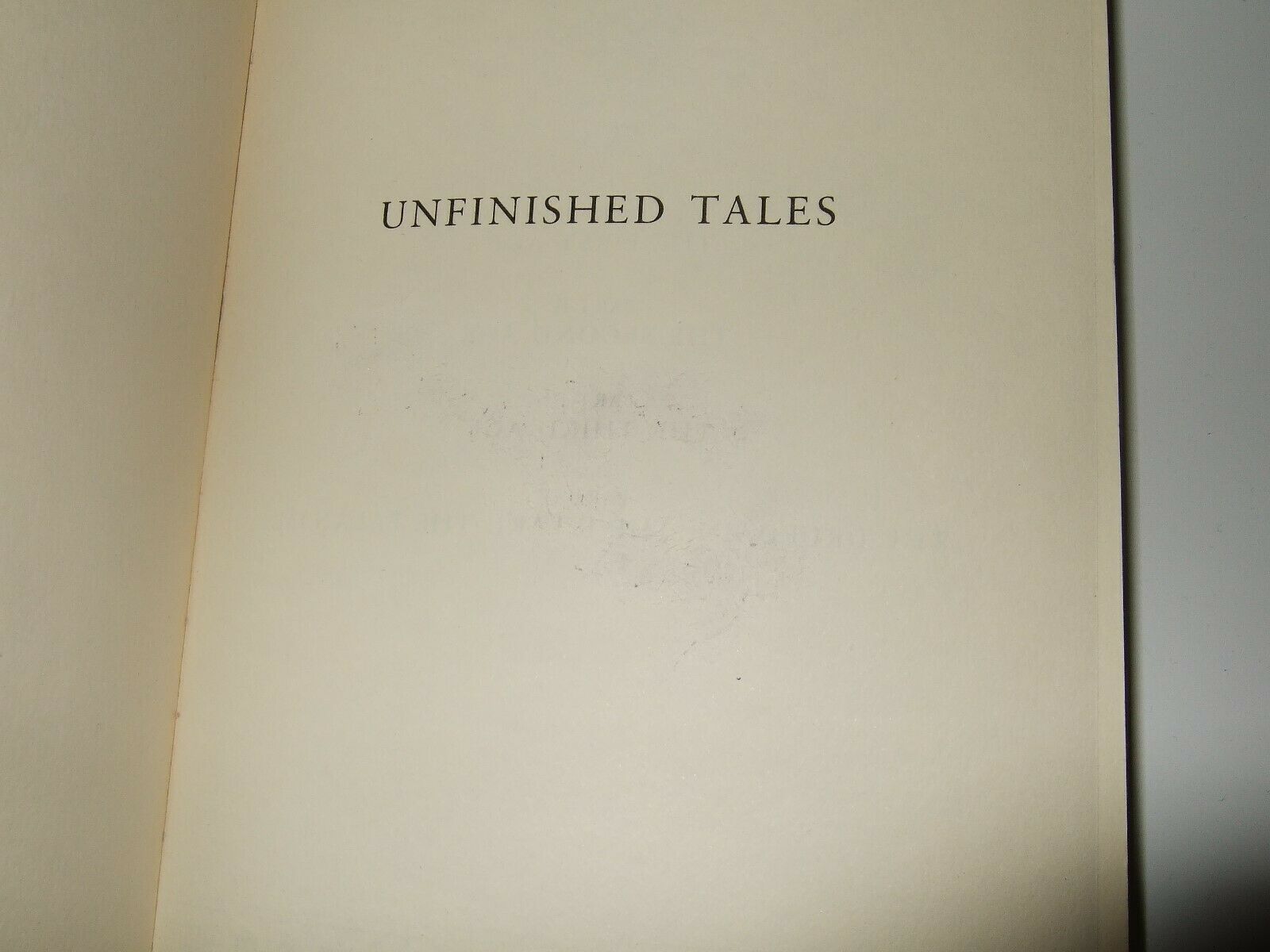 Condition: see below
J R R Tolkien Unfinished Tales I have pleasure in offering this very rare Tolkien book. Printed in 1992 by Harper Collins - 'Unfinished Tales of Numenor and Middle-Earth'. Within is a collection of narratives ranging in time from the Elder Days of Middle-Earth to the end of the War of the Ring and comprising such various elements as Gandalf's lively account of how it was that he came to send the Dwarves to the celebrated party at Bag-End, the emergence of the sea-god Ulmo before the eyes of Tuor on the coast of Beleriand, and an exact description of the military organisation of the Riders of Rohan. The book contains the only story that survived from the long ages of Numenor before its downfall, and all that is known of such matters as the Five Wizards, the Palantiri, or the Legend of Amroth.' This is not the usual 1980 version and differs as the map of Númenórë is located opposite page 168 vs. both endpapers. This version design also matches the original History of Middle Earth set and so for the true collector is widely sought after. The main point is its rarity ! These 'purple copies' very rarely come onto eBay or indeed anywhere and you will lucky if you see more that 1-2 every year. The jacket is original and unclipped. It does have a few very minor marks and some very very minute rubbing on top edge if I am being picky. The book looks unread with no foxing /tears. Minor mark on front board and the front title page does have some paper rubbing where previous owner neatly removed an inscription. Please see photos. Now in a removeable protective wrapper. So overall a very rare book and one that not many collectors own. Rarer than any other of the HOME series and great when stood alongside. Any overpaid postage refunded upon dispatch. Any questions please ask and feel free to look at the my other items.