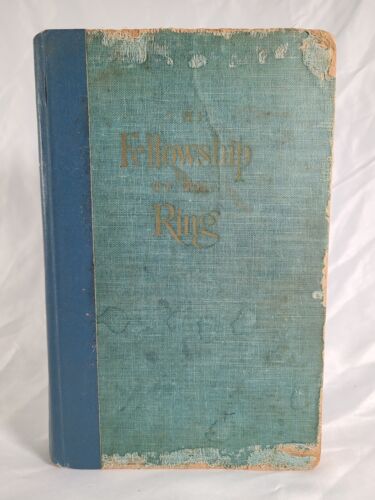 204223151420
Seller: thecountofmythsandfables
(303)
100.0% positive
Sanford, Florida, US
Active
:
Ends Jun 24, 2023 2:10:57 AM
Category: Books & Magazines:Antiquarian & Collectible
Buy-It-Now:
$1,500.00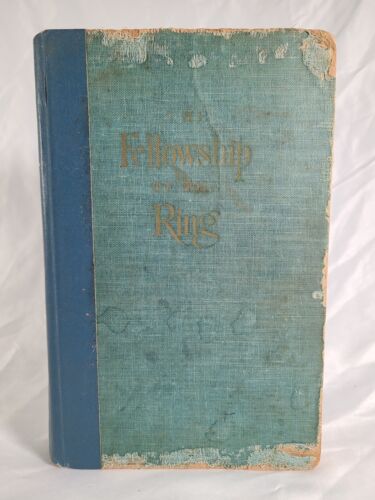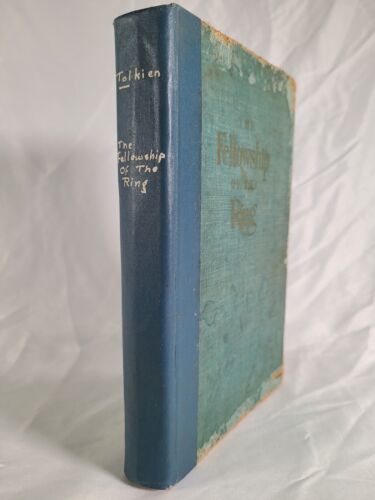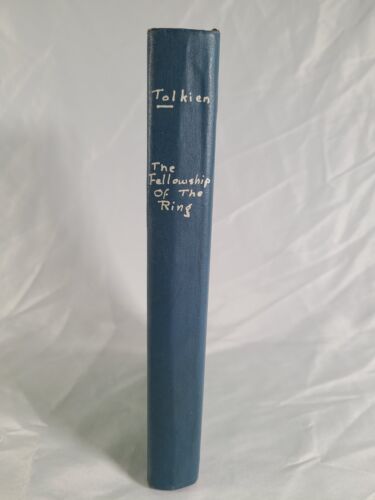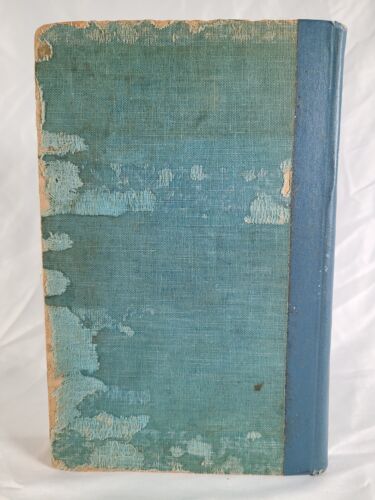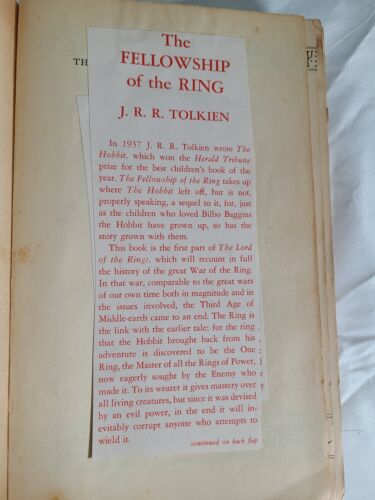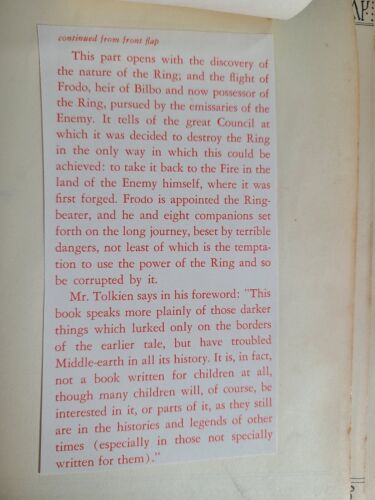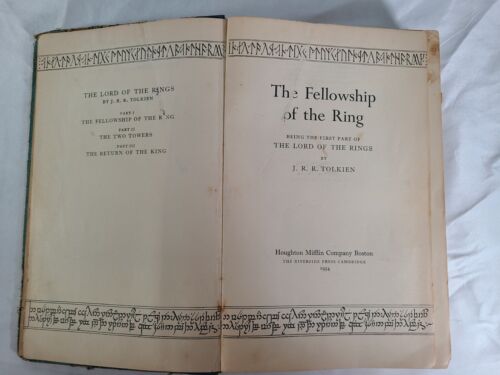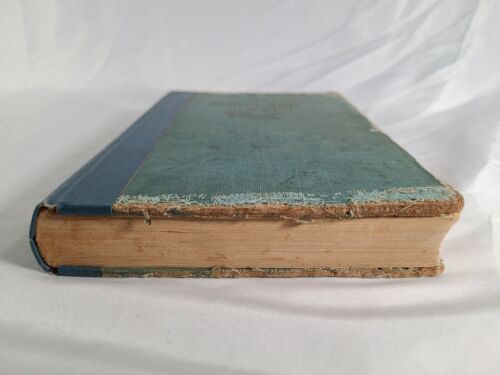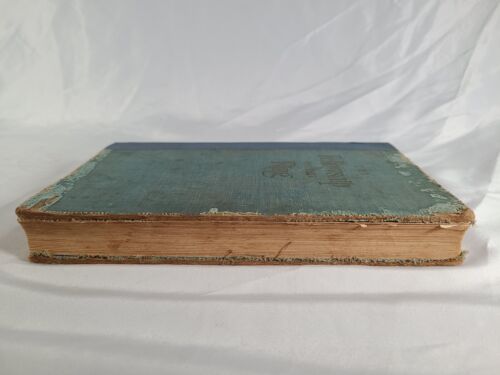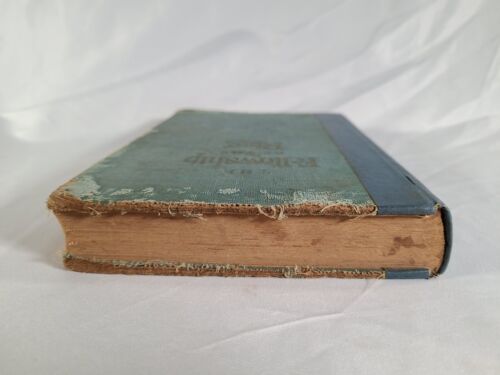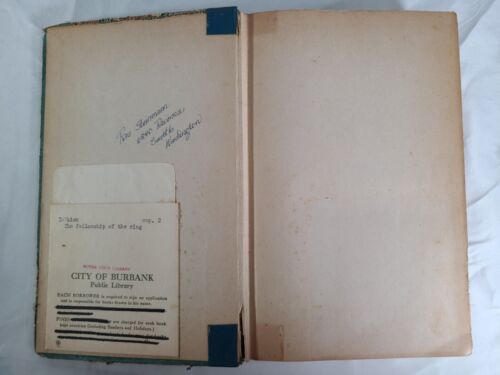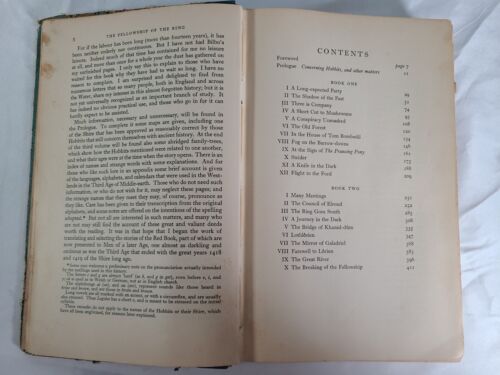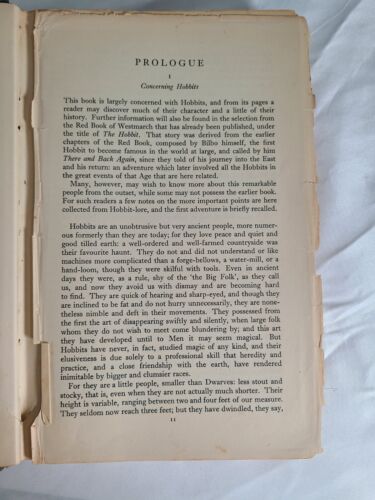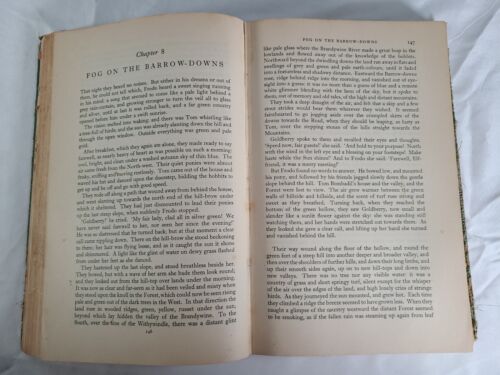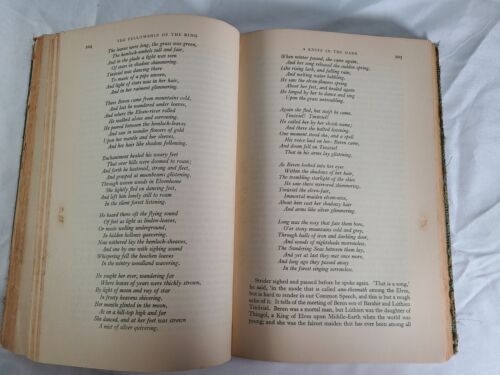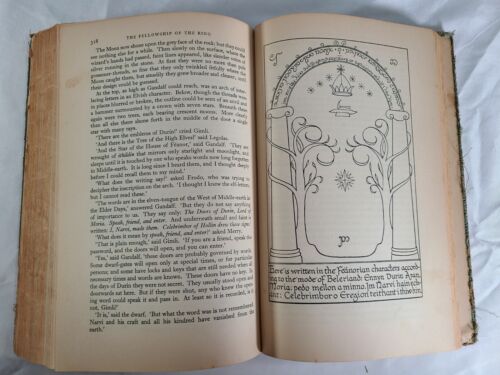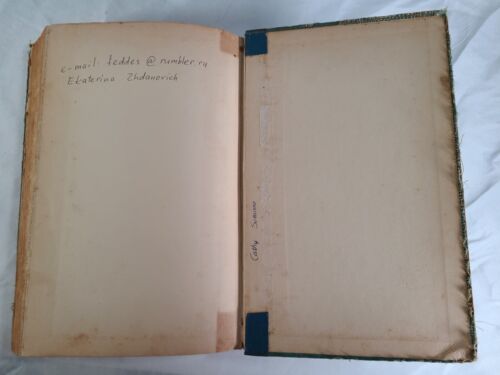 JRR TOLKIEN THE LORD OF THE RINGS 1954 FELLOWSHIP OF THE RING FIRST PRINTING. There is a lot to unpack in this listing, so please read carefully. To start off on the good, this is a genuine first printing of "The Fellowship of the Ring" US hardcover with all markings, of which on 1500 were ever printed and many fewer than this survived to the present day. This old library book started off in Burbank and has been on quite a journey since. The original dust jacket was cut up and taped inside as a promotional. This must have been a library practice back in the 50s. First printings are nearly identical to the other first 8 printings due to unique circumstances of this books printing history. The only way to tell a first printing from the others is the year indicated on the copyright page, 1954, as well as a typo on the back dust jacket flap on the 10th line where "Frodo" has the D cut off. This was fixed in the subsequent print run. Now for the obvious detractors. Book has extensive wear and tear as seen in the photos. Boards are frayed, spine has been taped, well, but still taped. Somehow the actual binding is still very good and firm. However, there is a loose page, the first prologue page. All other pages appear in place. Many inside marks, stains and wear can be seen. The pictures tell a better story than words can and I've tried to photograph all the stand out points I found. For a collector looking for a cheaper genuine first printing, dedicated restoration project, rebinding or any other purpose, this is the book for you. I am hopeful it can find a good home.