Back to Auctions Home

221416546718
Seller: lataraoxalic (1612)
100.0% positive
Rockford, Tennessee, US
Completed
:
Ended Sep 5, 2014 6:01:14 AM
Category: Collectibles:Fantasy, Mythical & Magic:Lord of the Rings:Posters, Prints
Buy-It-Now:
$500.00
Viewed 0 times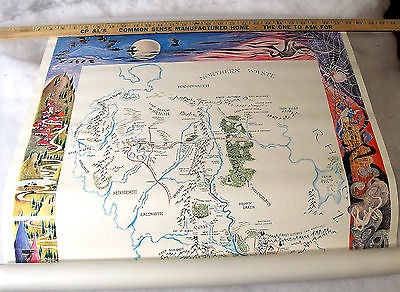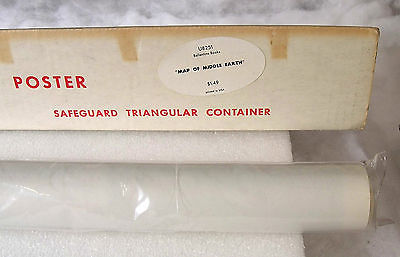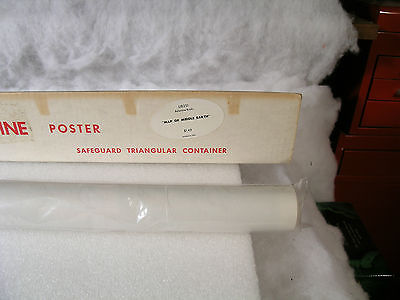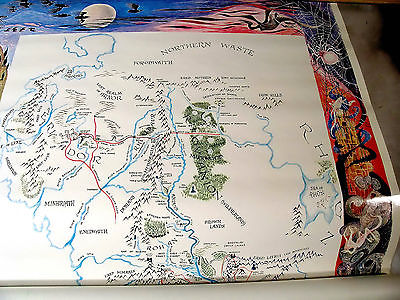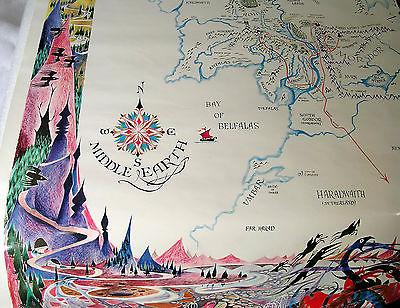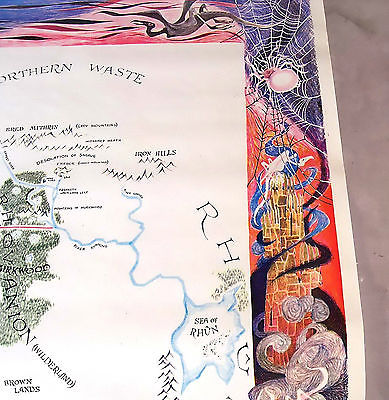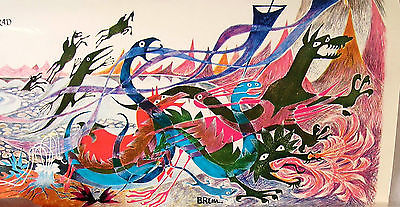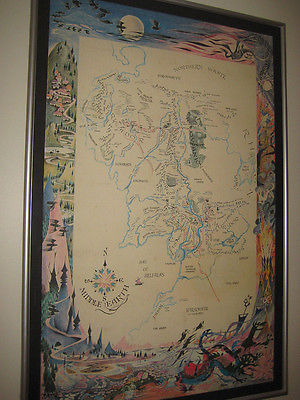 HISTORY: Barbara Remington is an American artist and illustrator. Born in Minnesota, she is famous for her cover-art for Ballantine's first paperback editions of Tolkien's novels The Hobbit and The Lord of the Rings. In an interview about her association with Tolkien's works, Remington mentions that she had not been able to get hold of the books before making the illustration, and had only a sketchy idea from friends what they were about. Tolkien, the author, could not understand why her illustration included what he thought were pumpkins in a tree, or why a lion appeared at all (the lions were removed from the cover of later editions). Remington became a huge Tolkien fan, and would have "definitely drawn different pictures" had she read the books first. The popularity of the artwork led to a large edition of the poster she did for the LOTR (*We have a splendid copy of that very HUGE Remington "Wilderness" LOTR poster up for auction as well. Please take a look a the listing.) . "A Map of Middle-Earth" is the name of this color poster by Remington published in the late 1960s by publishers of Tolkien's book The Lord of the Rings and offered in this auction. The poster was based on cartography by J. R. R. Tolkien to depict the fictional region of Middle-earth. It portrays the north-western part of the continent, where the story of The Lord of the Rings takes place.It measures c. 36" x 24" Signed "BRem" (Barbars Remington), it was published in the 1960 by Ballantine Books and features border images adapted from Remington's cover designs for the 1965 Ballantine paperback edition of The Lord of the Rings.(*The final picture is a framed on-line picture we posted to show you how this large piece would look framed....perhaps in your collection or media room. The poster we are offering is much more vibrant and has no fading whatsoever. It's a stunning piece in rare condition.)We came across 2 of these splendid RARE pieces and one has already sold; this is the LAST ONE! And You're almost certainly never going to find another still in its original shrink wrap and box. It's a very scarce gem in very rare condition! ........................................................................................................... A SUPERB COLLECTIBLE!