Back to Auctions Home

221515656649
Seller: erehwonbr (174)
100.0% positive
Quarryville, Pennsylvania, US
Cancelled
:
Ended Sep 4, 2014 5:04:15 PM
Category: Books:Fiction & Literature
Buy-It-Now:
$19.98
Viewed 4 times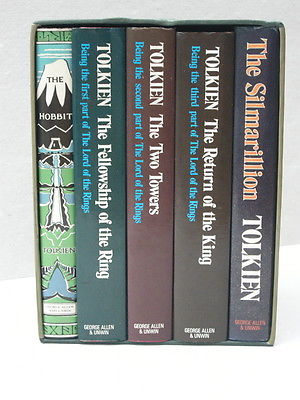 You are looking at a collection of the Lord of the Rings EBOOK set. This set contains: The Hobbit The Fellowship of the RingThe Two TowersThe Return of the KingThe SilmarillionThe Unfinished TalesThe Children of HurinThe Book of Lost Tales Part 1The Book of Lost Tales Part 2Bilbo's Last SongThese books will be delivered via electronic mail. Both EPUB and MOBI formats will be included for reading on a Kindle or Nook or other electronic devices. This is not a listing for a paperback OR hard cover. This is a listing specifically for the ebook format of these books. NO returns will be accepted for your error if you purchase and thought this was a physical book that would be sent to you.