Back to Auctions Home

224116082370
Seller: everlovin
(29361)
100.0% positive
Saint Paul, Minnesota, US
Completed
:
Ended Aug 14, 2020 2:12:54 AM
Category: Collectibles:Comics:Fan Clubs & Zines
$9.99
[1 Bids]
Buyer: l***r (744)
Viewed 29 times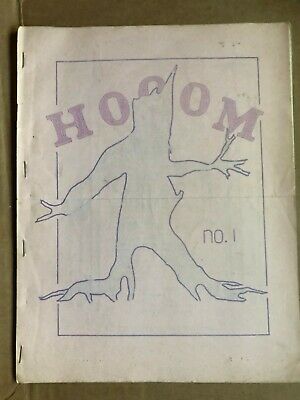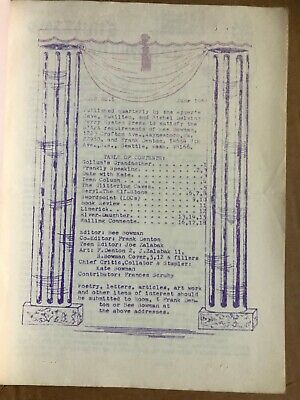 Condition: Very Good side-stapled
19 pages, ditto Watch for auctions throughout the year. I am slowly going thru my magazine, fanzine and comic book collection and finding many, many gems. Multiple victories can save on postage -- I will send a follow-up invoice with multiple victory costs, so please wait before doing checkout. I always leave feedback. It is automatically given once feedback is left by the buyer. I want to know that the items arrived safely and with satisfaction. Foreign charged air-mail rates to respective country. (Foreign Buyers Note: When the auction ends, I will price out the item with proper packaging and quote you the postage charge -- which is expensive these days. If you inquire about foreign postage cost before an auction ends, I will only be able to give approximate costs). And take a moment to check out my other auctions and eBay store! eBay's "everlovin" has been involved in the collectible retail business for 40+ years out of Minnesota. Hired by one of the first comic book and collectible retailers in the '70s, "everlovin" has been a part of the pop culture, nostalgia and comic business as a marketer, store owner, catalog specialist, and auctioneer. A longtime promoter of comic book and nostalgia shows, "everlovin" has been an advisor to Overstreet's Comic Book Price Guide and Hancer's Paperback Book Price Guide. He is also an avid autographer and has a massive collection of Minnesota Twins autographs. A movie critic and buff, he also spent time meeting celebrities and interviewing them for various film journals. He also has won multiple Customer Service Awards from Krause Publications' Comic Buyers Guide, as well as continually recognized as a prized Top Auctioneer on eBay. Considered one of the more conservative graders in the business, all product is unconditionally guaranteed, or it can be returned for a full refund within two weeks of receipt. So bid away and join the many, many thousands of happy customers (many repeat buyers) that have had an enjoyable auction experience with Mr. "Everlovin"! Everlovin's Grading Guide for comic books and most magazines: NEAR MINT - Almost Perfect. Upon close examination, one or two very minor imperfections MAY be found. VERY FINE/NEAR MINT (VF/NM) - An excellent condition copy which may have a very minor imperfection such as tiny stress lines on the spine or a minor printing/binding defect. VERY FINE (VF) - Exellent copy with slight wear beginning to show. Still sharp, glossy and clean. FINE/VERY FINE (F/VF) - A glossy clean copy with a number of small imperfections, or slight wear such as stress lines, slightly rounded corners. FINE (F) - An above-average copy that shows less than average wear. Typical defects could include a small cover cresae, finger indentations, or some loss of cover gloss. VERY GOOD/FINE (VGF) - A slightly better than average copy with multiple imperfections that keep it from getting a higher grade. Obviously handled but fairly well cared for. Still an exellent copy of a book that has been read and carefully enjoyed. Could have printer/distributor marks. VERY GOOD (VG) - A copy that has been read and enjoyed. You typical average comic book. Wear but not soiled or damaged. Still more than enough eye-appeal to be collectible. Could have solid creasing, spine stress, edgewear. Might have distribution or printer marks. GOOD/VERY GOOD (GVG) - A well read copy with significant defects such as a tear, long creases, or perhaps several solid and minor noticable defects. Might have loose staples, but cover intact and solid. GOOD (G) - A worn copy with an accumulation of defects such as tears, creases, writing, maybe a piece-out-of-cover or damage to pages that doesn't affect the art or content. Cover could be attached by just one staple, but still attached. Could have minor staining or water damage. Very minor tape in the right places. FAIR/POOR - Would have major defects. Loose cover, tape, major water damage, pieces missing, stains. However even if a comic is graded POOR, it will be complete, meaning the story is all there. Unless otherwise specified. Powered by eBay Turbo Lister The free listing tool. List your items fast and easy and manage your active items.