Back to Auctions Home

232864539332
Seller: aphooper
(9400)
100.0% positive
Seattle, Washington, US
Completed
:
Ended Aug 1, 2018 1:22:28 AM
Category: Collectibles:Comics:Fan Clubs & Zines
$21.71
[4 Bids]
Buyer: e***p (2627)
Viewed 46 times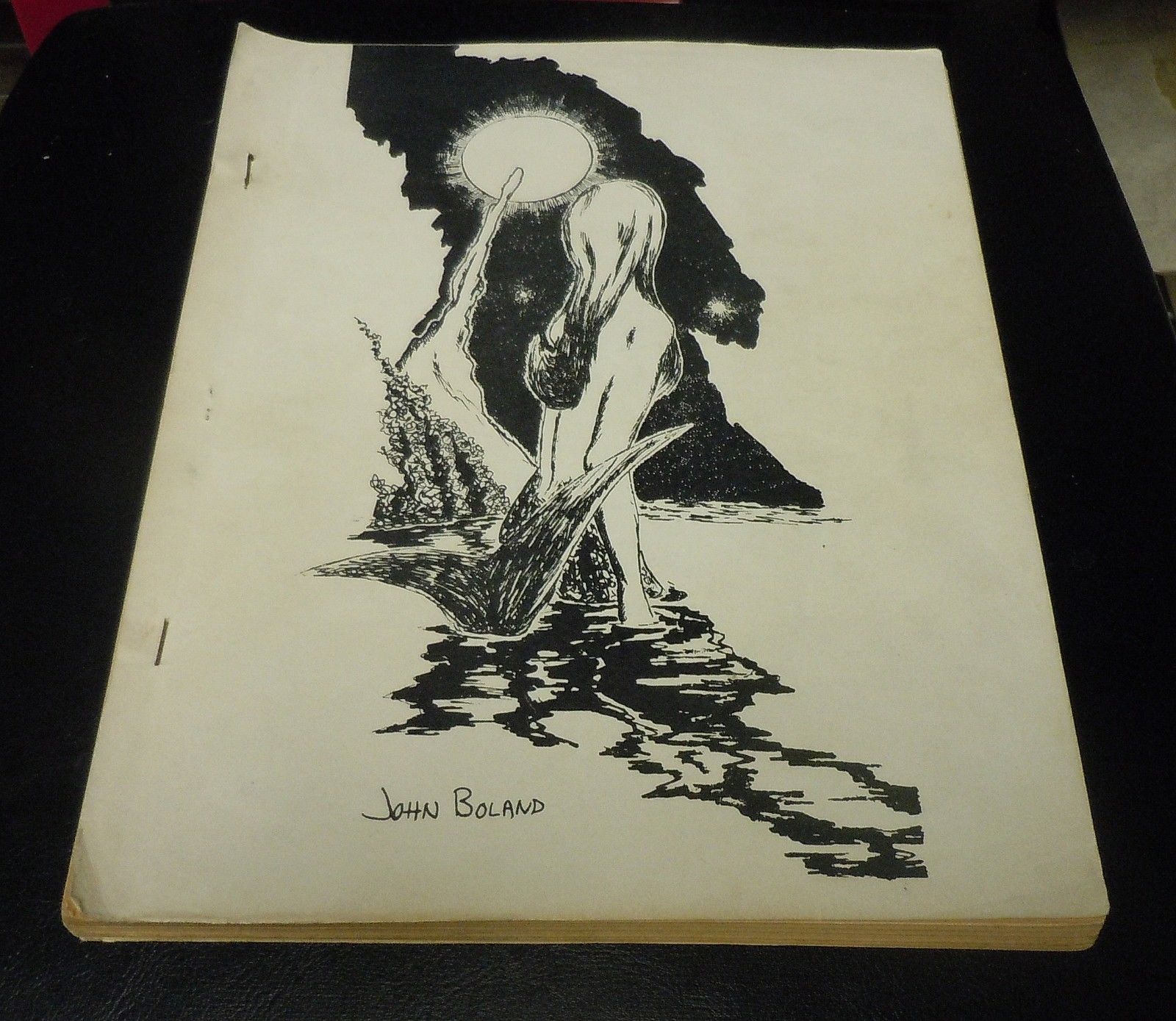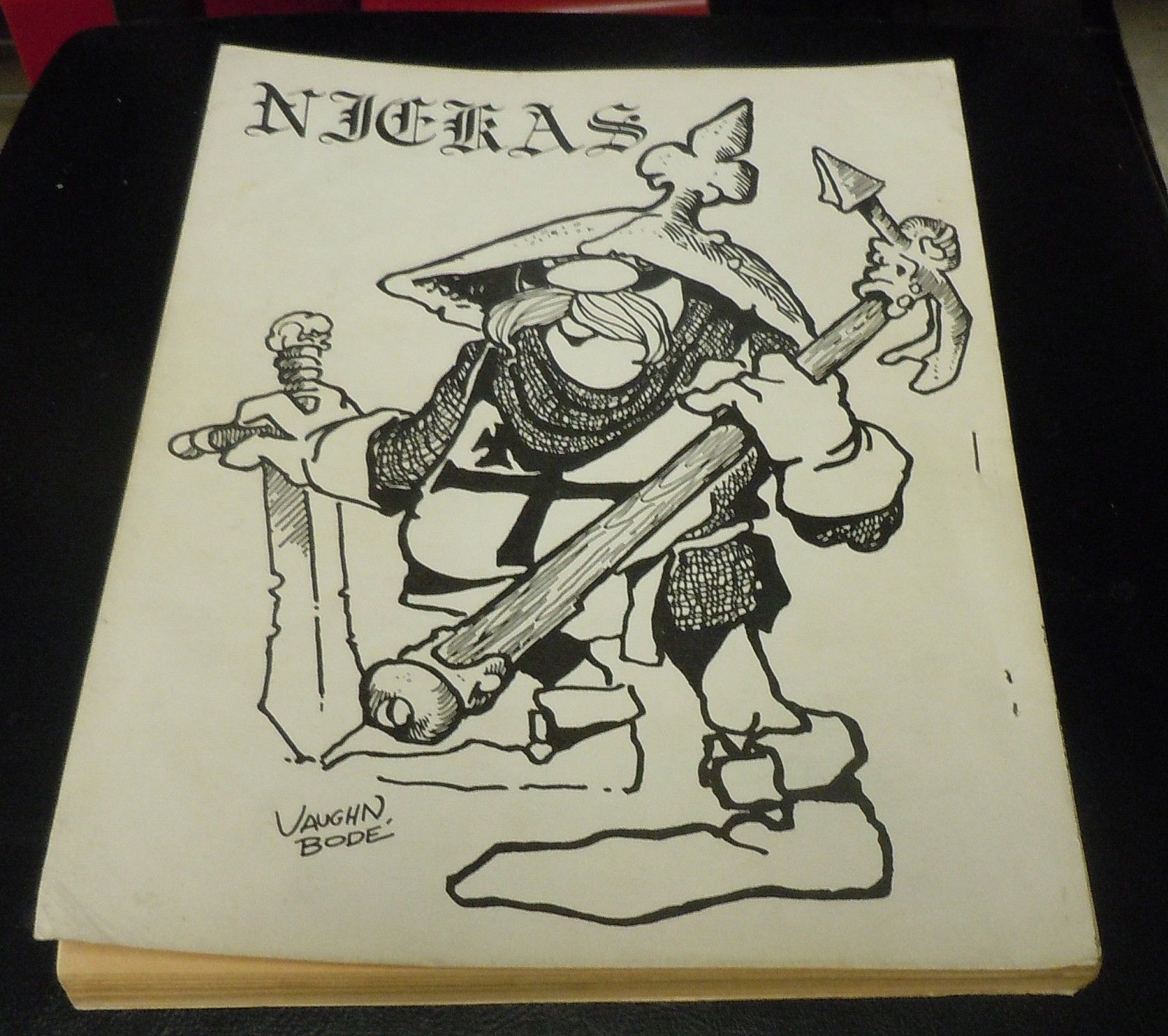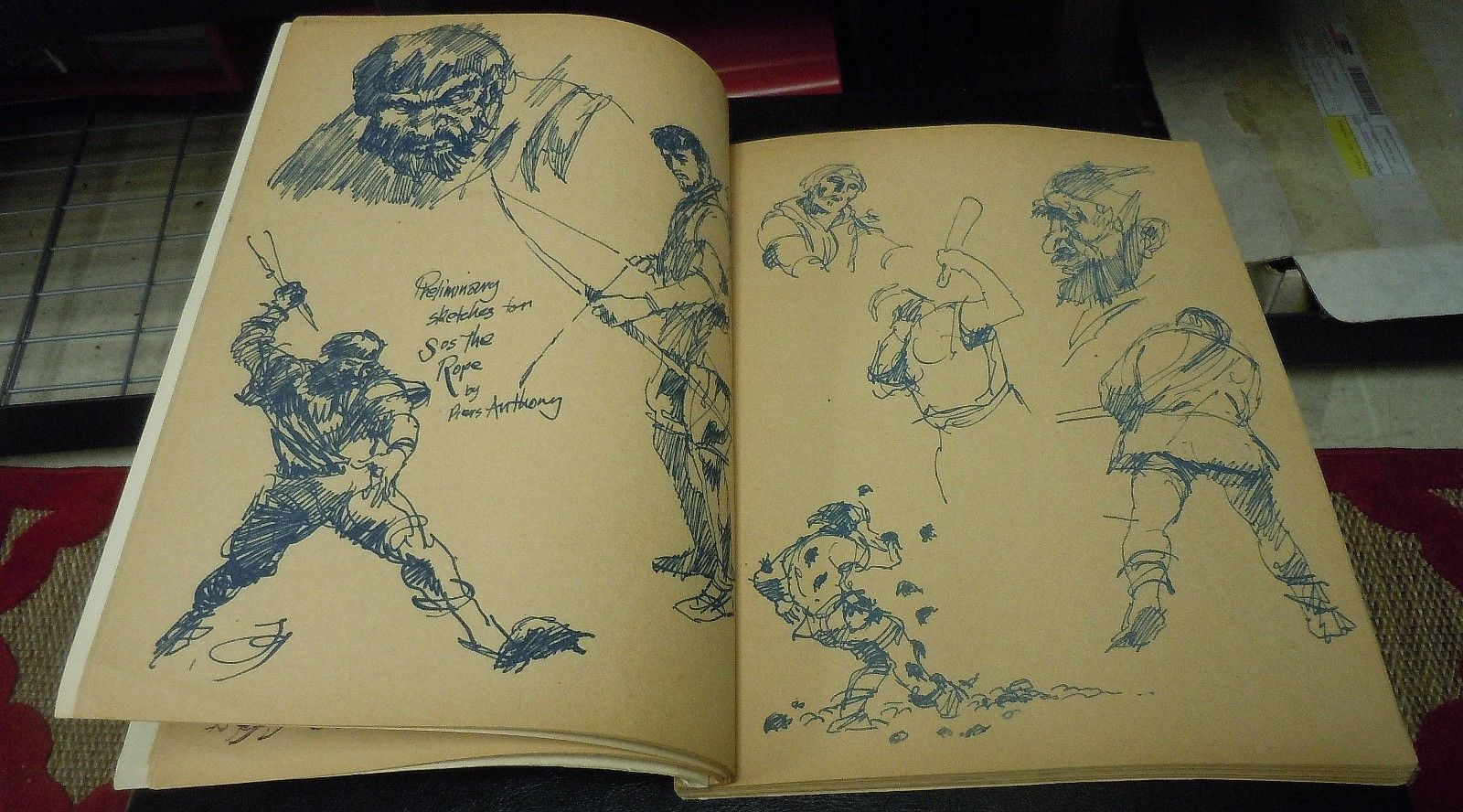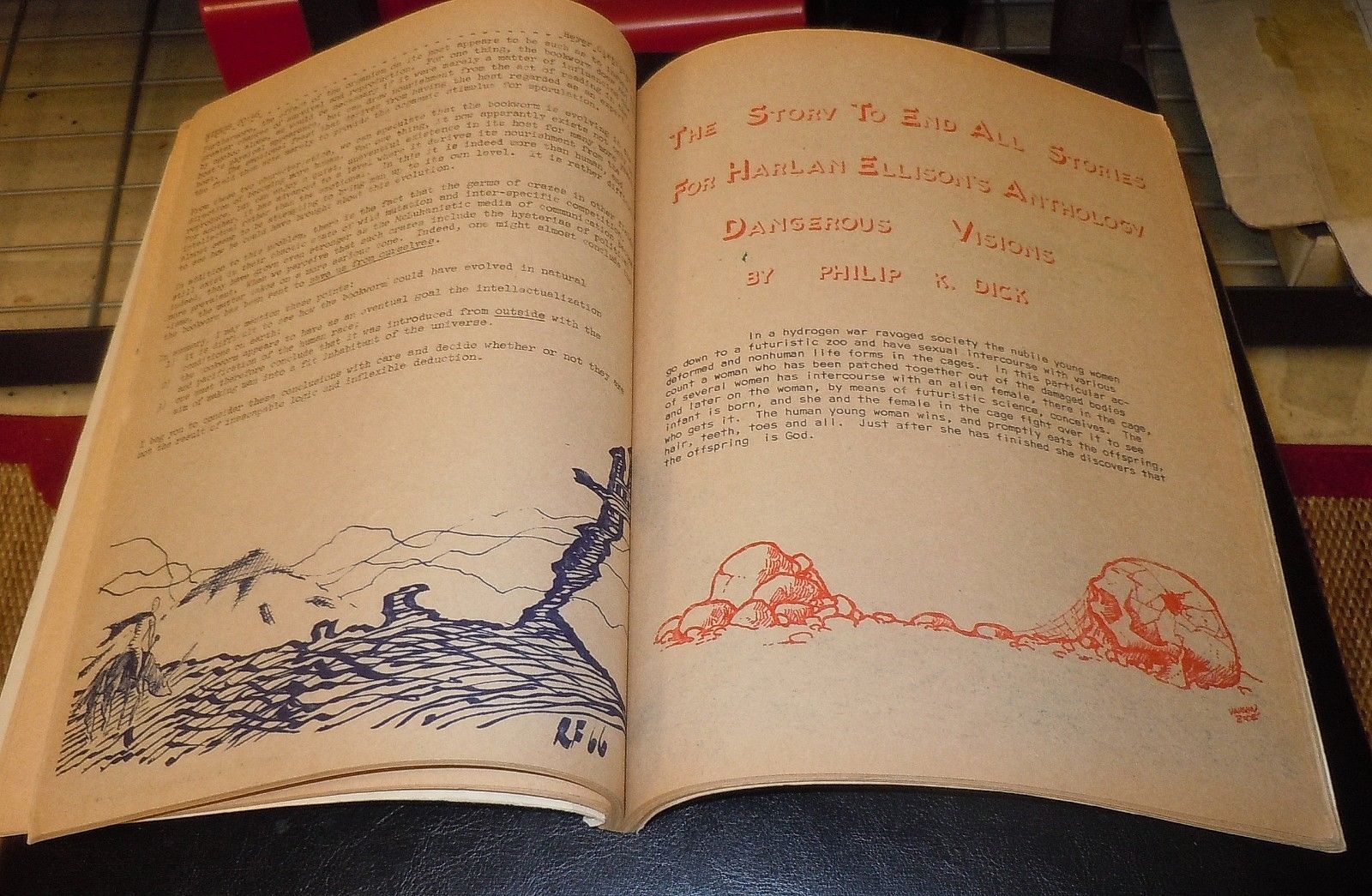 [APH] NIEKAS #20 Ed Meškys sf fanzine1968This is an auction of vintage science fiction and fantasy fanzines. This particular auction includes issue 21 of NIEKAS, a general interest science fiction fanzine, published by Ed Meškys, out of Center Harbor, New Hampshire. Meškys originally used the title ("niekas" translates as "nothing" or "nobody" in Lithuanian) for a free-standing mailing comment zine in N'APA ( the Neffer Amateur Press Association, the apa of the National Fantasy Fan Federation) around 1959; in 1962, he reset the numbering at 1 and made NIEKAS into a general-interest fanzine with an emphasis on material about J.R. R. Tolkien – because there was no fanzine devoted to his works at the time. It continued to be desitrubuted through N'APA through at least 1965. Felice Rolfe was a collaborating editor on several issues, and Charles and Marsha Brown also co-edited several issues in the later 1960s. NIEKAS won the 1967 Hugo Award for Best Fanzine, and was nominated again in 1968, 1969 and 1989. The final issue, #48, was published in 1998.Issue #20 is dated Fall, 1968; this would be the last issue published for nine years, until Meškys restared the title with several new collaborators in 1977. Contents of #20 include:"Bumbejimas," Meškys' editorialThe Marching Barnacle vs. The Creature from the Black Lagoon," by Carl Frederick"Mayhem House," an editorial by Felice Rolfe"Cargoes," verse by Mark Mandell"Patterns," a column by Diane Decles"Tolkien Dust Jackets," drawn by Diane StudebakerA Glossary of Middle-Earth Geography, concluded" by Bob Foster"Preliminary Sketches for Sos the Rope, drawn by Piers AnthonyLunacon 1968 Guest of Honor Speech by Donald A. WollheimA section of critical pieces on the work of Georgette Heyer, titled "Heyer Criticism, including:"A New Standard" by Alexei Panshin"An Addict's Tale" by Charlie Brown"Georgette Heyer's Seconday Universe" by Cory Seidman"Manners, Love and Sex" by Ted White"The Origin and Nature of Heyer Fandom" by Cory SeidmanThe Story to End all Stories for Harlan Ellison's Anthology, Dangerous Visions" by Philip K. Dick. "In Other Words," an article by Harry Warner Jr."Whither the Worldcon?" by tony LewisIn Memoriam 1968Two poems by Tom Purdom"The Back Shelf" by Laurence Janifer"And Still Children's Fantasy Reviews Go On and On" by Marsha Brown"General Reviws" by Piers Anthony and Dainis Bisenieks, with comment by John BrunnerFanzine Reviews by Charlie BrownA page of drawings by Bill Rotsler"The Last Word" an editorial by Charles BrownThe letter-column is titled "Laiškai" and includes correspondence by Robert Gersman, Piers Anthony, Christine Jones, Ted White, Patrick Strand, Arthur Hayes, Larry Janifer, Nan Braude, Joanne Swenski, Tom Purdom, John Brunner, more by Piers Anthony, Mike Ward, Archie Mercer, Dick West, Keith Freeman, Martin Pitt, Jim Allan, Sanley Hoffman, "Carl Brandon Jr.," Paul Novitski, Luis Vigil, Jean Muggoch and Don HamptonFront cover art is by John Boland; back cover art is by Vaughn Bodé. Interior illustrations contributed by Dan Adkins, Bodé, Boland, Bill Bowers, johnny Chambers, Rob Flinchbaugh, Pierre Fournier, Jack Gaughan, Robert Gilbert, Alexis Gilliland, TerryJeeves, Gregg Keith, Tim Kirk, David Peloquin, Dian Pelz, Glen Prim, Bill Rotsler, Diane Studebaker, Joni Stopa, Mike Symes, Arthur Thomson, Jim Young and Bernie Zeber.Reproduced by mimeograph in three colors, with offsert-print covers, 110 pages long. Good condition overall, but the back pages are trying to peel back from the top staple.This copy was originally mailed to Washington DC author and science fiction fan Michael Dobson, publisher of the fanzine RANDOM JOTTINGS, and it was part of his long-term collection. Payment through Paypal preferred. Buyer pays actual postage from Seattle, WA.The price quoted is for first class mail postage with a rigid envelope – other services available on request. I welcome bids from buyers outside the U.S., and I am especially happy to combine several items to save on international or domestic postage.