Back to Auctions Home

233151809733
Seller: aphooper (9464)
100.0% positive
Seattle, Washington, US
Completed
:
Ended Mar 6, 2019 11:50:37 PM
Category: Collectibles:Comics:Fan Clubs & Zines
$7.50
[3 Bids]
Buyer: a***5 (220)
Viewed 38 times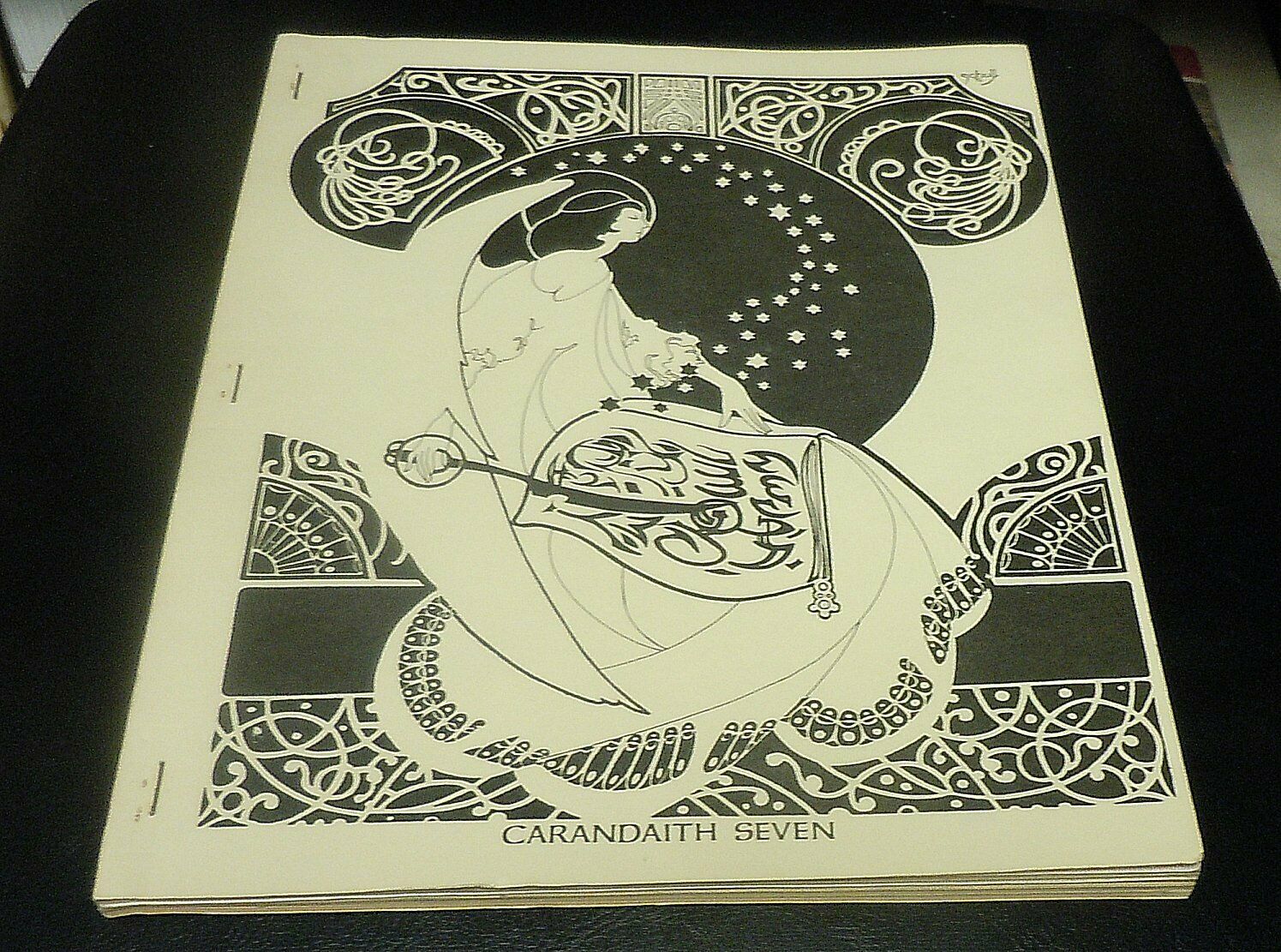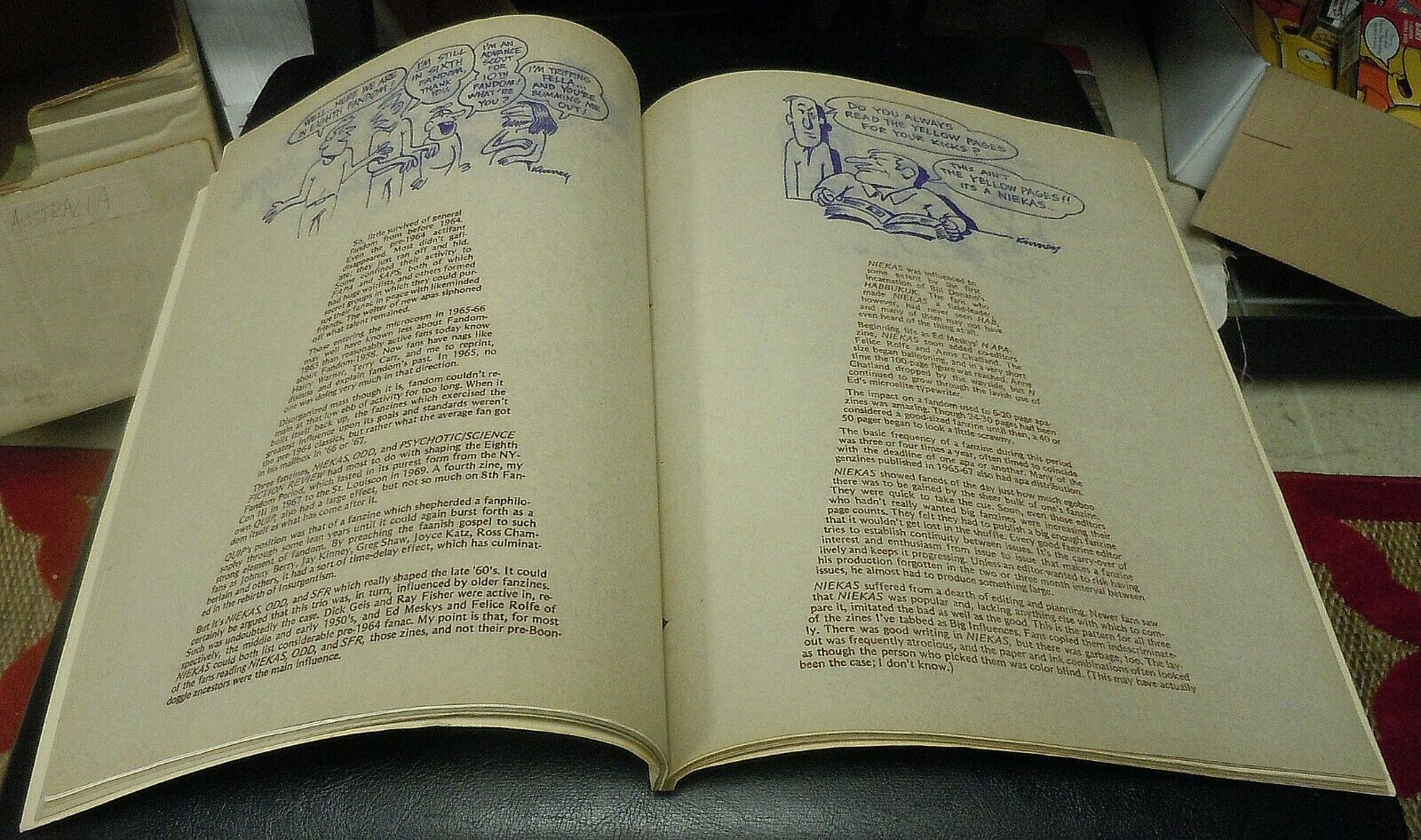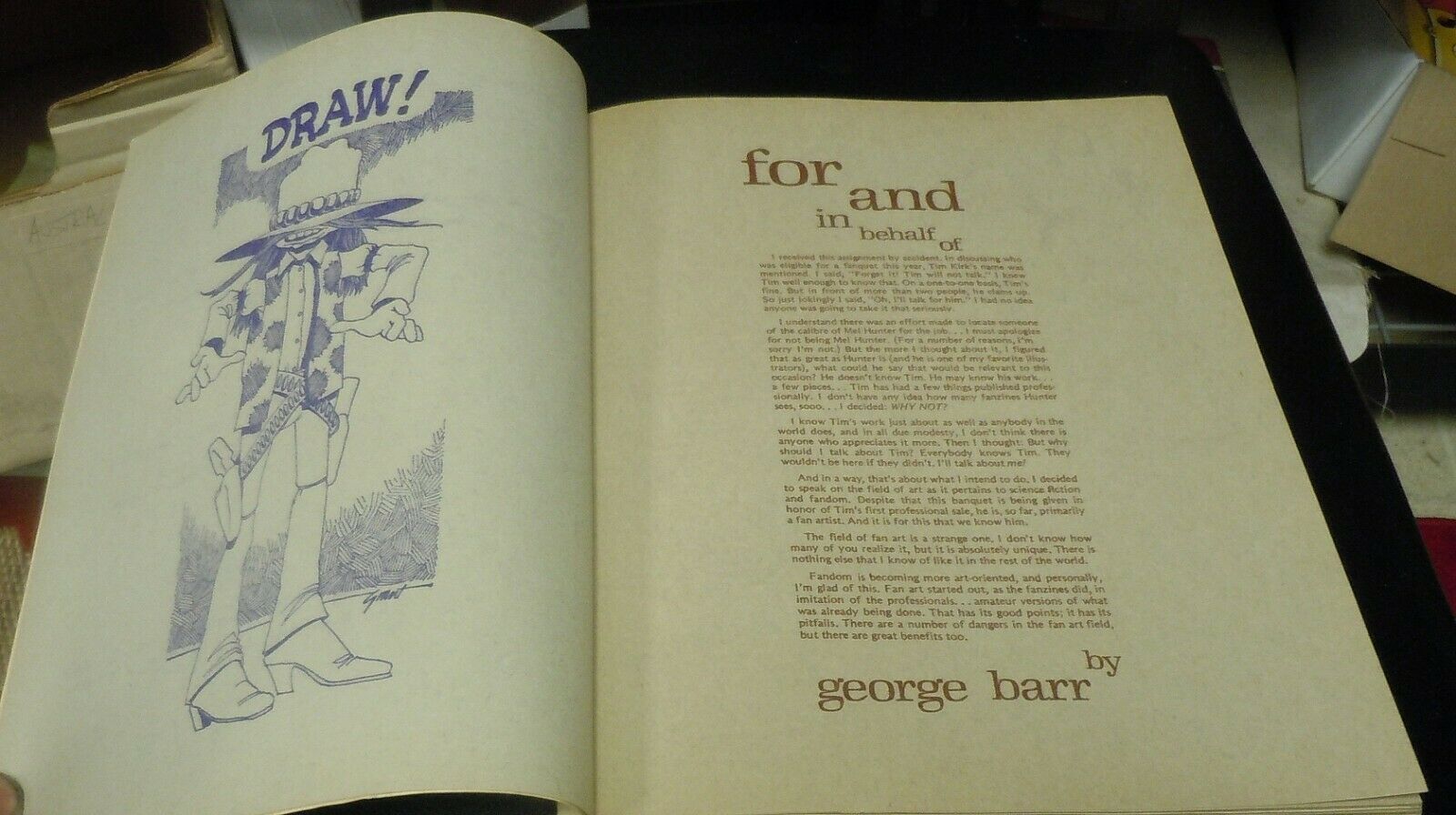 [APH] CARANDAITH #7 Tolkien fanzine Oct. 1972This is an auction of vintage science fiction fanzines. This particular auction includes issue #7 of CARANDAITH, a fanzine primarily devoted to the work of J.R.R. Tolkien, published by alpajpuri (Paul Novitski), out of Ocean Park, Washington, with assitance from Alex Robb of Eastwood, New /south Wales. CARANDAITH had a particularly unusual identity, as it was originally the Official Organ of the Australian Tolkien Society, although its editor was a U.S. resident for its entire run, and he would eventually continue the fanzine as an independent operation. Issue #1 was published in July of 1968, and reprinted in March of 1969; the final issue, #7, was published in October, 1972.Issue #7 is dated October, 1972. The fanzine is laid out in two halves, each half rotated 180 degrees from one another, in the manner of an "Ace Double," The "first" half is composed of editorial and letter-column. Contents include: "An Editorial Epistle" by Novitski, covering the demise of the fanzine, but also offering a number of Tolkien-related notes, and reviews of a number of fanzines received in trade.The letter-column is titled "Voyage to Westland," and includes correspondence from George Barr, Jerry Lapidus, Mark Francis, Jim Shull, Dave Hulvey, roy-Alan Hansen, Denis Knepper, Edward Fitzgerald, Susan Wood, Robin Shuster, Paula Marmor, Sandra Miesel, Richard Feinberg, Ted Trimbath, David Hall, Ned Brooks, Linda Bushyager, Mike Acker and Greg Burton.The section finishes with 6 pages of collage created from newspaper clippings, and reproduced in both blue and brown ink.The "second" half emphasizes original artwork by several contributors, and written material pertaining to graphic art::For and On Behalf Of," a column on fan and pro art by George BarrA "Photograpfolio Surrealistica" by David Pollicansky"The Beanie and the Dollar Sign: An Insurgent Looks at Eighth Fandom" by Arnie KatzFront (and front) cover art by James Shull. Interior art by Grant Canfield, Cathy Hill, Tim Kirk, Doug Lovenstein and Bill Rotsler.The fanzine is reproduced beautifully by mimeograph; the titles and contents page are all hand-lettered by Novitski This is one of a series of auctions of items from the collection of my friends Jerry Kaufman and Suzanne Tompkins, known for fanzines including LITTLEBROOK, MAINSTREAM and THE SPANISH INQUISITION. Payment through Paypal preferred. Buyer pays actual postage from Seattle, WA. The price quoted is for first class mail postage with a lightly reinforced envelope – other services available on request, including flat rate priority mail boxes. I welcome bids from buyers outside the U.S., and I am especially happy to combine several items to save on international or domestic postage.