Back to Auctions Home

263345912646
Seller: dogfark
(1979)
100.0% positive
Machynlleth, GB
Completed
:
Ended Dec 14, 2017 12:28:53 AM
Category: Books, Comics & Magazines:Antiquarian & Collectable
Buy-It-Now:
£995.00
Buyer: 3***i (83)
Viewed -1 times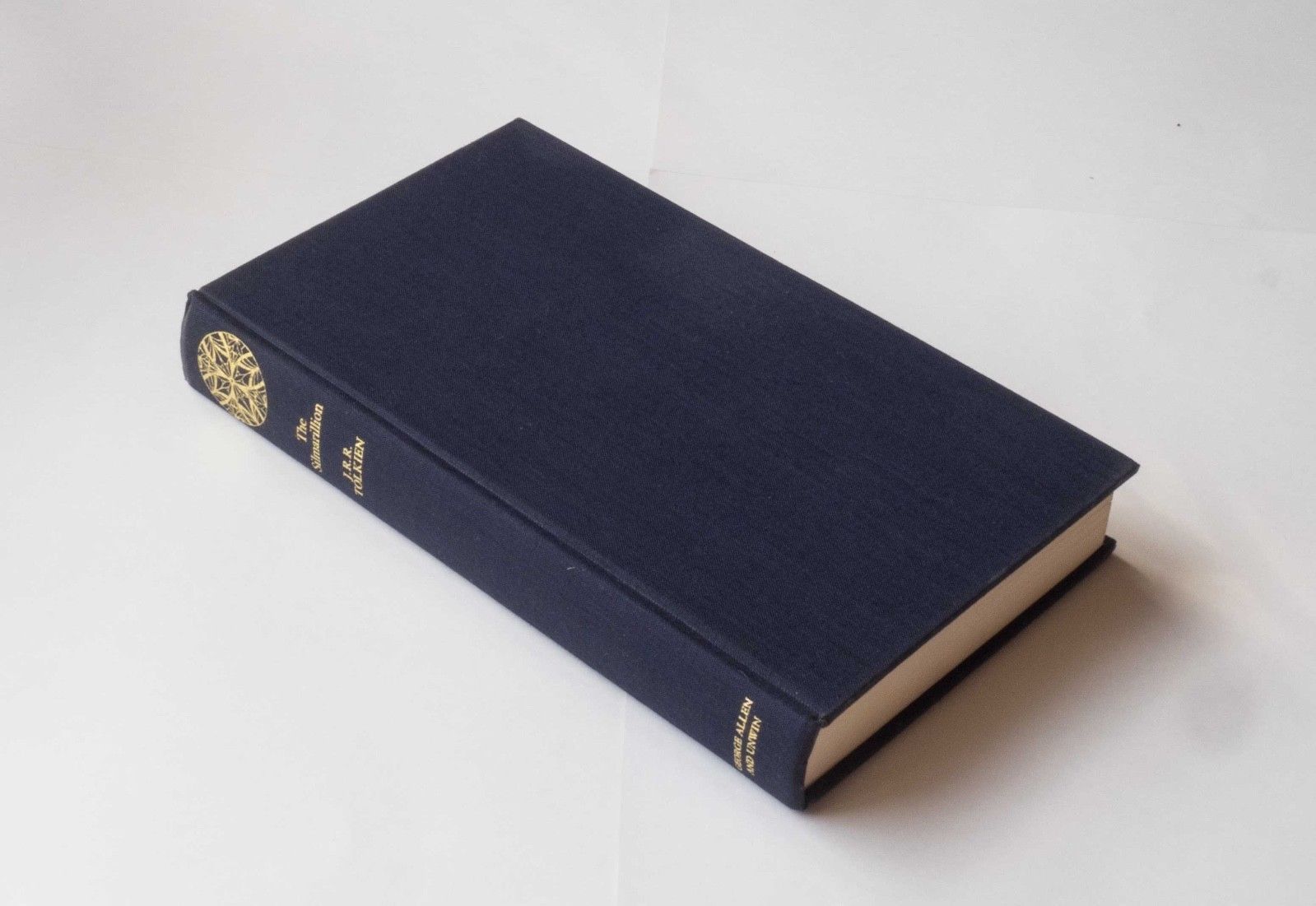 Condition: Fine book and jacket
George Allen and Unwin, 1977 First edition. Fine book and jacket. Very slight fading to spine title colors, with a small scratch and tear, likely from being pulled out from a shelf by the spine head. Very rare for being signed by Christopher Tolkien. It might have been signed at the time of publication in 1977 as the book is in unread condition overall. The binding is stiff indicating its not been opened much. We can't say for sure when it was signed, but we will guarranty the signature with a COA, please ask. We have sold only a few Christopher Tolkien signed books as so few come on the market. He's quite elderly and now having left the Tolkien Estate as a trustee, we doubt there will be many of his signed items available in the future. His signature is likely to soar in value with serious Tolkien collectors. It is appropriate to have his signature in this book, the first he totally reworked and published on his father's behalf. There is no issue regarding what is a first edition book. (The first American edition came a year later). There is however two versions of the first edition dust jacket. One without a price on the inner flap, the export export edition and one with £4.95, the UK only edition. The export edition was supposedly released first, now harder to find, though UK first editions of all Tolkien's masterpieces remain the most collected editions. Ideally you should have one of each dust jacket in your collection as well as an American edition from 1978. Don't delay, this will sell fast as an awesome Xmas gift to a Tolkien fan or for yourself! Please note, we do not combine shipping unless by prior agreement and dependent on the overall order amount. The extra weight and packaging does cost us more postage. If we do combine shipping costs it will be a discount and only on like items that can be shipped in the same package. For example, books and prints can not be shipped in the same package type i.e. tube verses box. Please contact us in advance or purchase or bid if you have any questions. Shipping charges are otherwise automatic. Postage and packaging is not free! Postage costs have risen significantly in a very short time, particularly on slightly heavier items like books or long items like tubes. They seem to be targeting on-line sellers in fee increases. The cost of strong, rigid packaging has also risen and needs to be stronger than before as the PO sorting office automatic sorting equipment seems to damage more items. All our items are rare and our customers would rather them arrive safely, than have free postage. Since EBay rules won't let us set the real postage and we can only use their fixed rates, some customer may pay slightly more for very light items, but we lose money on heavier or larger ones. Thanks for your understanding. Please note, our last shipping date before Christmas 2017 is December 15th. All orders received after this date will be shipped in January. (Sorry, we are away and can't ship at all after the 15th). International orders are shipped Global economy and can take 4 weeks or more unless you opt for the higher express shipping rate which takes 3-6 days.From January to end April 2018 we will only be shipping once a month due to travel. Shipments will be made end of each month. We will still be acceptable orders the whole time. First payment received secures it. Nearly all of our items are one-of-a-kind, when they sell, it's gone. If you have your eye on one of our items, buy it now.