Back to Auctions Home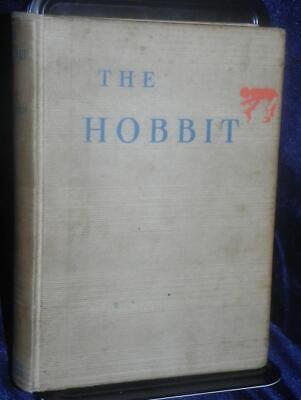 265908889900
Seller: diverjbks
(4406)
100.0% positive
Miami, Florida, US
Completed
:
Ended Oct 28, 2022 9:22:15 PM
Category: Books & Magazines:Antiquarian & Collectible
Buy-It-Now:
$5,500.00
Viewed 658 times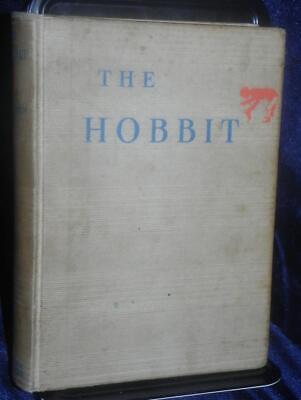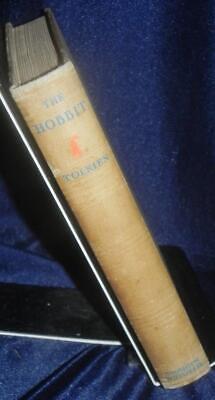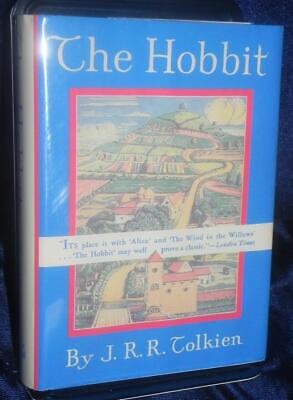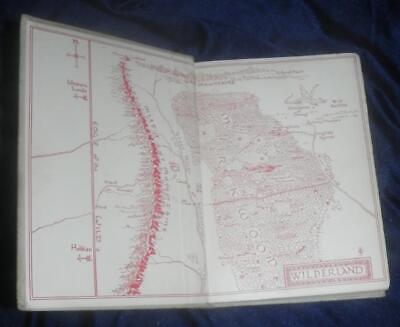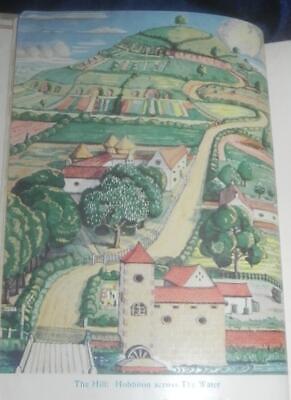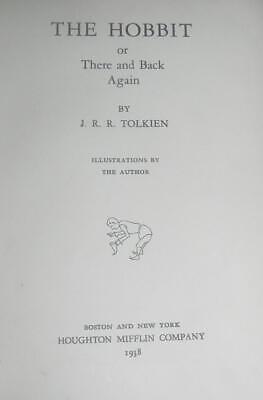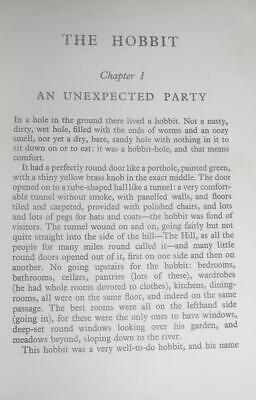 RARE The Hobbit J.R.R. Tolkien 1938 1st Ed/1st printing The Hobbit Written by J.R.R. Tolkien Published by: Houghton Mifflin Company Printed in: 1938 Pages: 310 + 4 color illustrations ----- Features ----- · 4 color illustrations · 9 black and white illustrations · First Edition, 1st state with bowing hobbit on the title page, Chapter VII heading incorrectly labeled "Chapter VI" Condition This book is in good condition. There is some rubbing to the outside boards. A few pages have some foxing, but most of the book is clean. There is a signature and small bookplate in the front.. This book contains all 4 original color illustrations and all 9 black and white illustrations, with none missing or removed. This is a First Edition, 1st state with bowing hobbit on the title page and the Chapter VII heading incorrectly labeled "Chapter VI". The book comes with a facsimilie dustjacket. A rare copy of Tolkien's classic work. Synopsis The Hobbit, or There and Back Again, better known by its abbreviated title The Hobbit, is a fantasy novel and children's book by J. R. R. Tolkien. It was published on September 21, 1937 to wide critical acclaim, being nominated for the Carnegie Medal and awarded a prize from the New York Herald Tribune for best juvenile fiction. The book remains popular and is recognized as a classic in children's literature. Set in a time "Between the Dawn of Færie and the Dominion of Men", The Hobbit follows the quest of home-loving hobbit Bilbo Baggins to win a share of the treasure guarded by the dragon, Smaug. Bilbo's journey takes him from light-hearted, rural surroundings into darker, deeper territory. The story is told in the form of an episodic quest, and most chapters introduce a specific creature, or type of creature, of Tolkien's Wilderland. By accepting the disreputable, romantic, fey and adventurous side of his nature and applying his wits and common sense, Bilbo develops a new level of maturity, competence and wisdom. ---------- About the Author---------- John Ronald Reuel Tolkien,(1892–1973) was an English writer, poet, philologist, and university professor, best known as the author of the classic high fantasy works The Hobbit, The Lord of the Rings, and The Silmarillion. Tolkien was Rawlinson and Bosworth Professor of Anglo-Saxon at Oxford University from 1925 to 1945 and Merton Professor of English Language and Literature there from 1945 to 1959. He was a close friend of C. S. Lewis—they were both members of the informal literary discussion group known as the Inklings. Tolkien was appointed a Commander of the Order of the British Empire by Queen Elizabeth II on 28 March 1972. While many other authors had published works of fantasy before Tolkien, the great success of The Lord of the Rings and The Hobbit (which hasn't been out of print since the paper shortages of the Second World War) led directly to a popular resurgence of the genre. This has caused Tolkien to be popularly identified as the "father" of modern fantasy literature—or, more precisely, of high fantasy. ------------ Return Policy -----------If you are unsatisfied with your purchase for any reason, a FULL refund will be issued so long as I am notified within 14 days after you receive your purchase. The buyer is responsible for return shipping costs. A great chance to own a rare copy of a classic Tale. Get images that make Supersized seem small.Showcase your items with Auctiva's Listing Templates! THE simple solution for eBay sellers.