Back to Auctions Home

274121685697
Seller: herbiebookbinder
(64)
100.0% positive
Shrewsbury, Massachusetts, US
Completed
:
Ended Dec 1, 2019 9:51:13 PM
Category: Books:Antiquarian & Collectible
$199.99
[1 Bids]
Buyer: i***k (910)
Viewed 44 times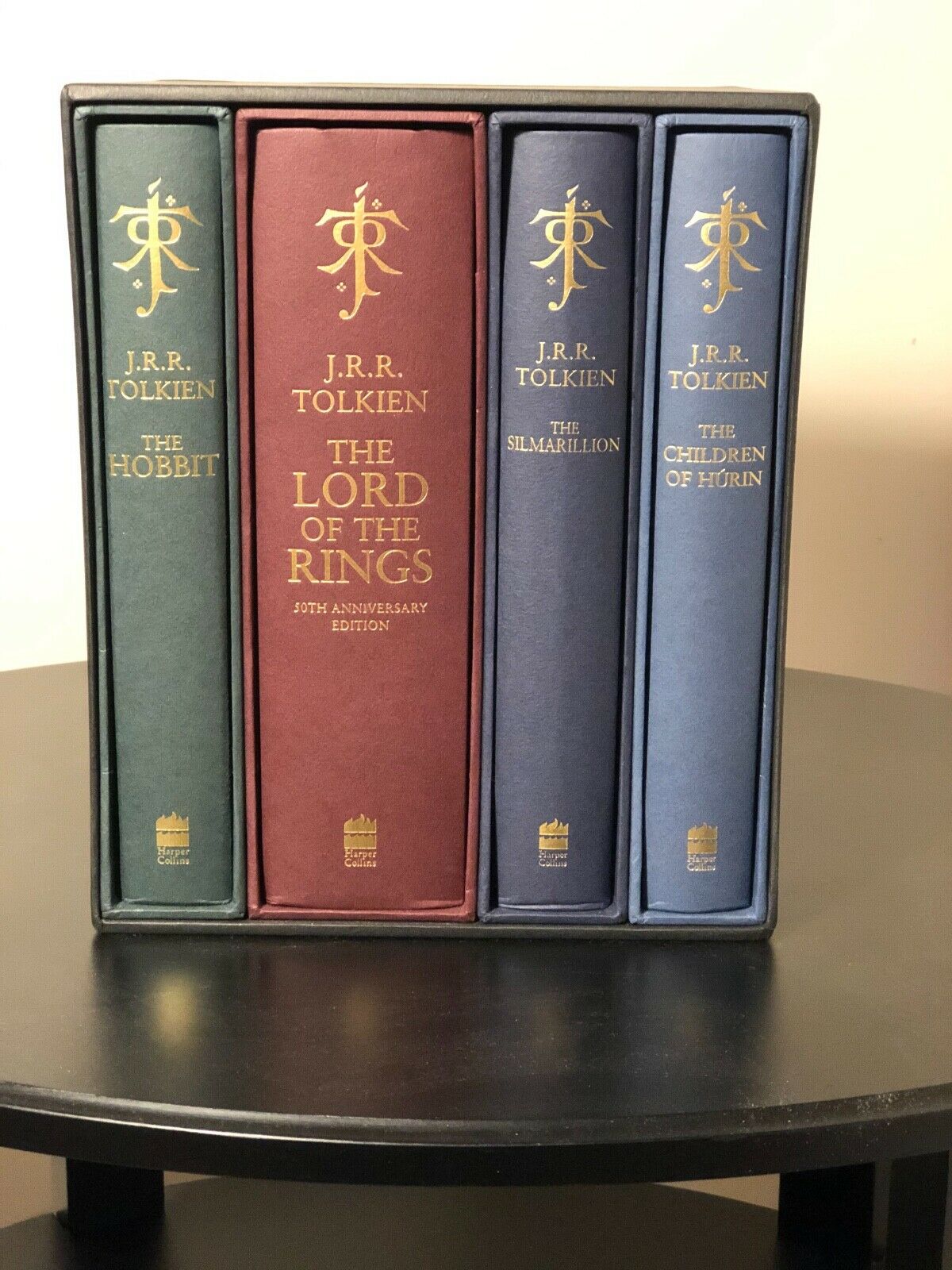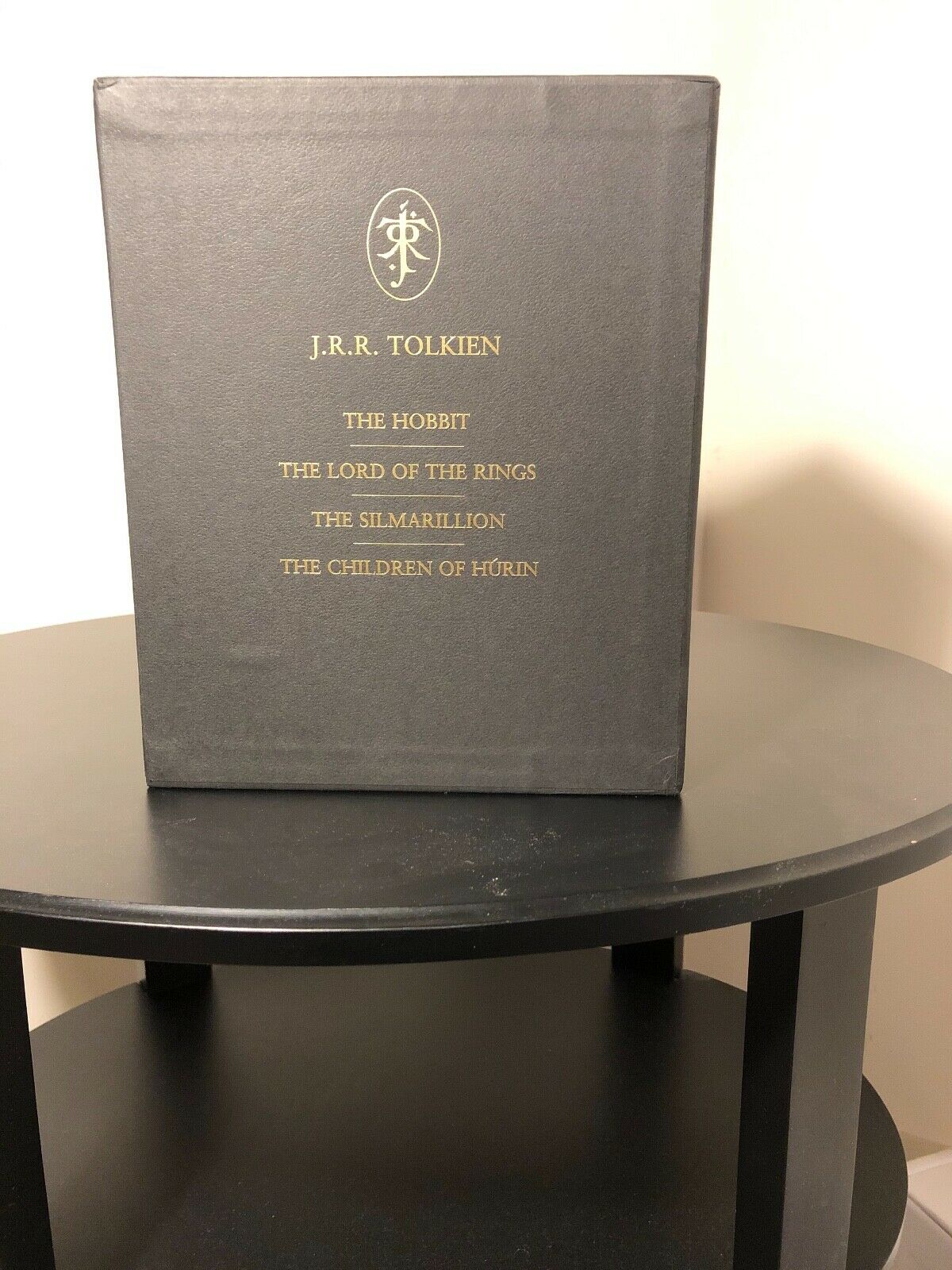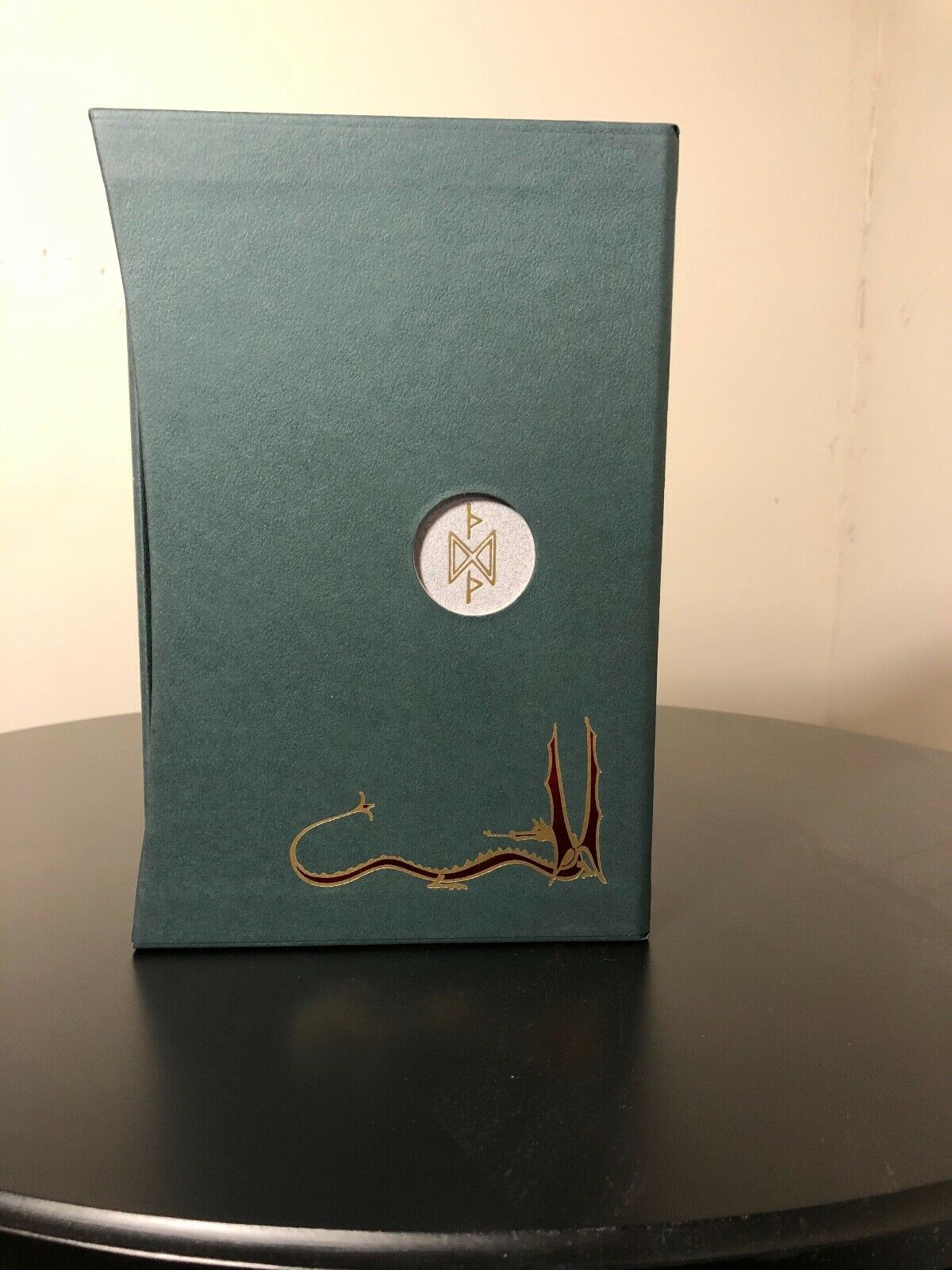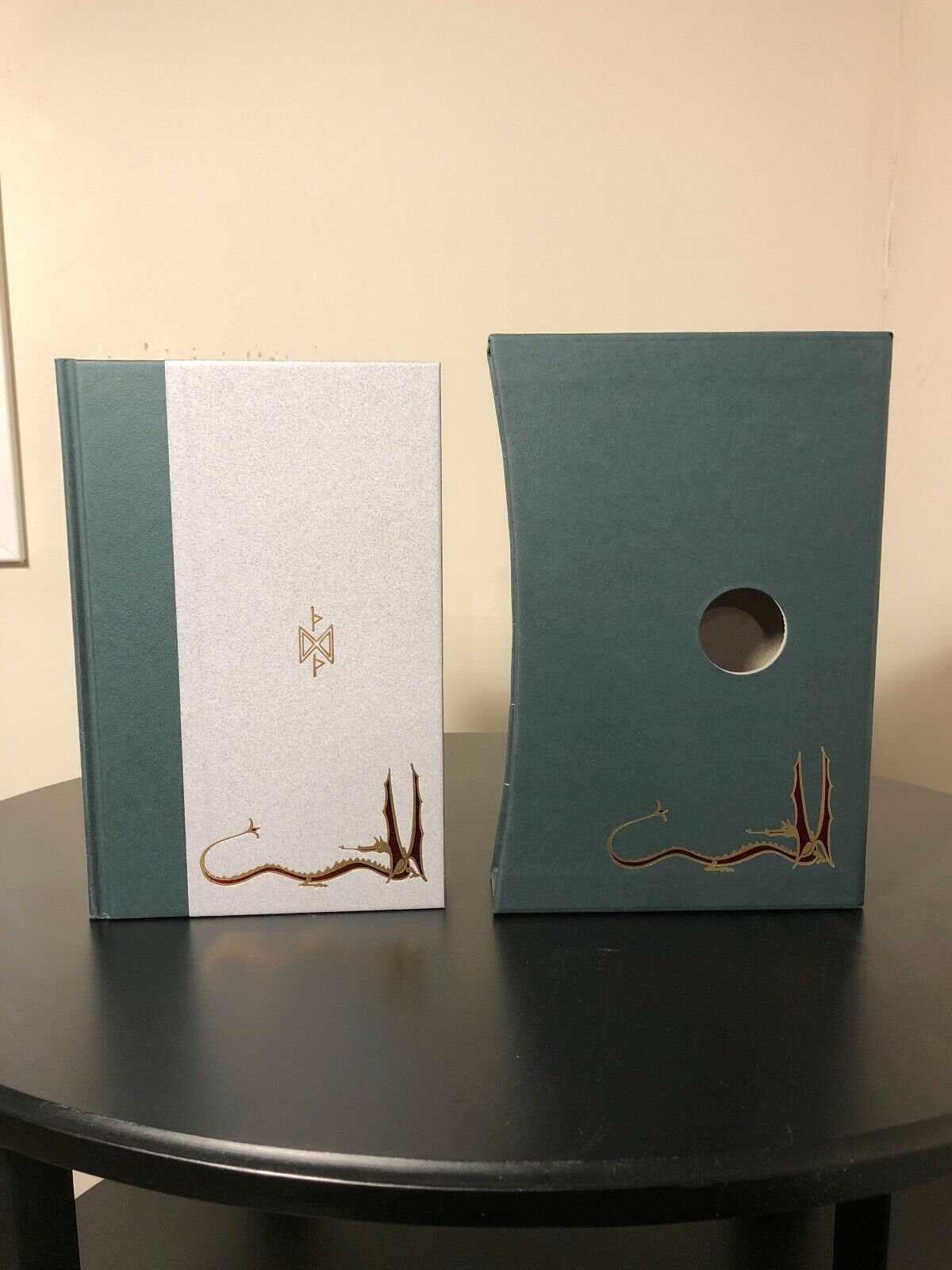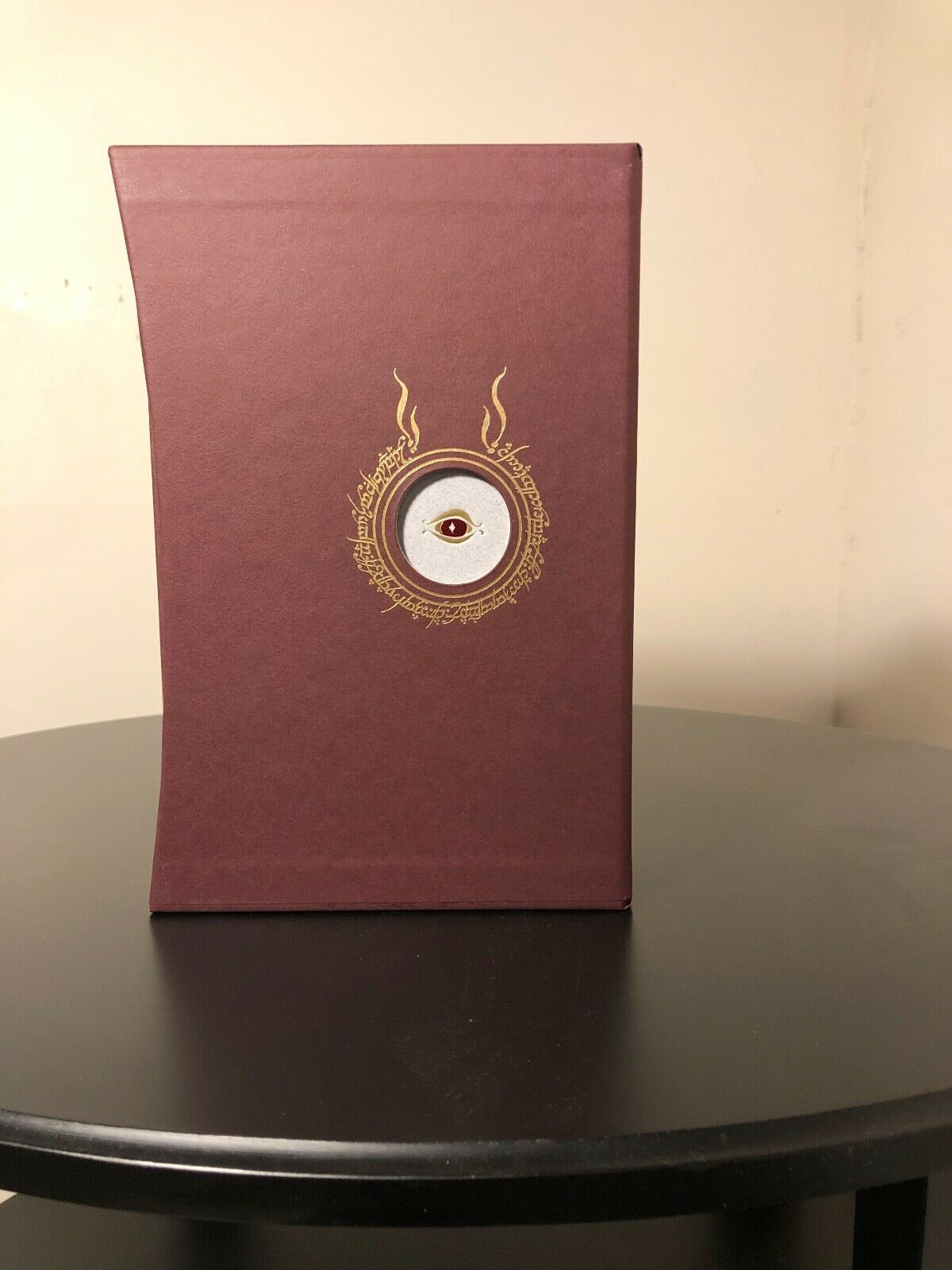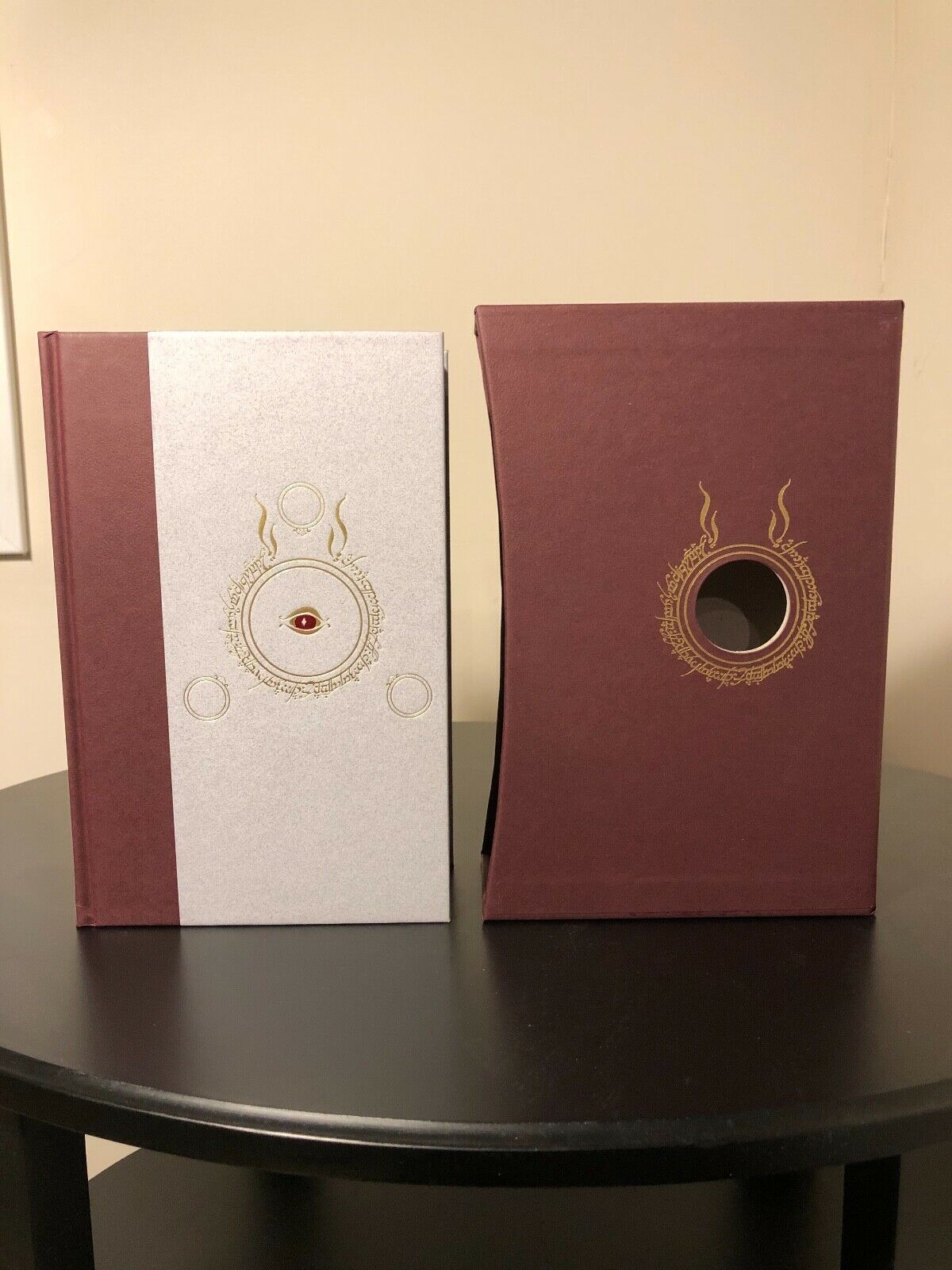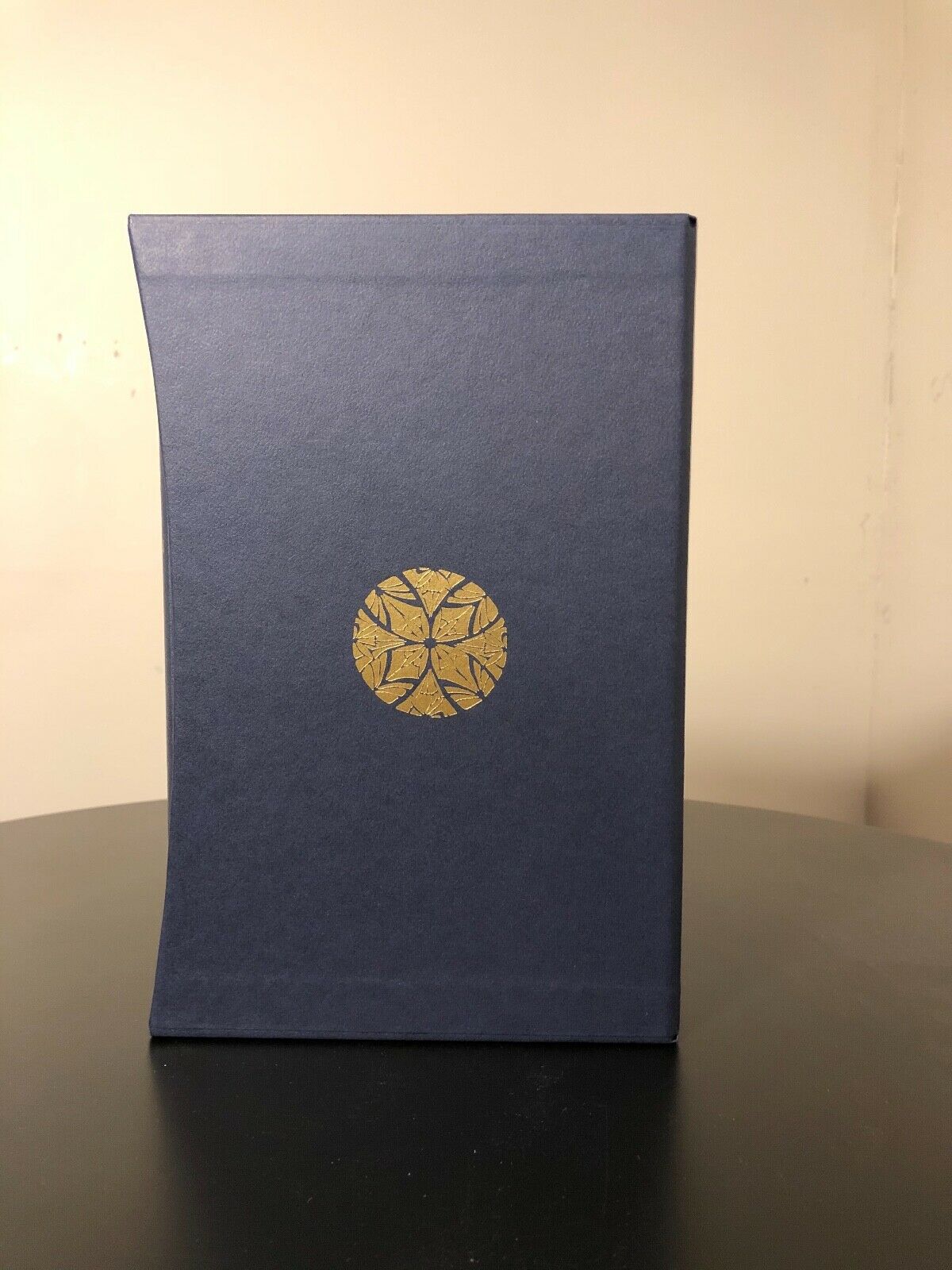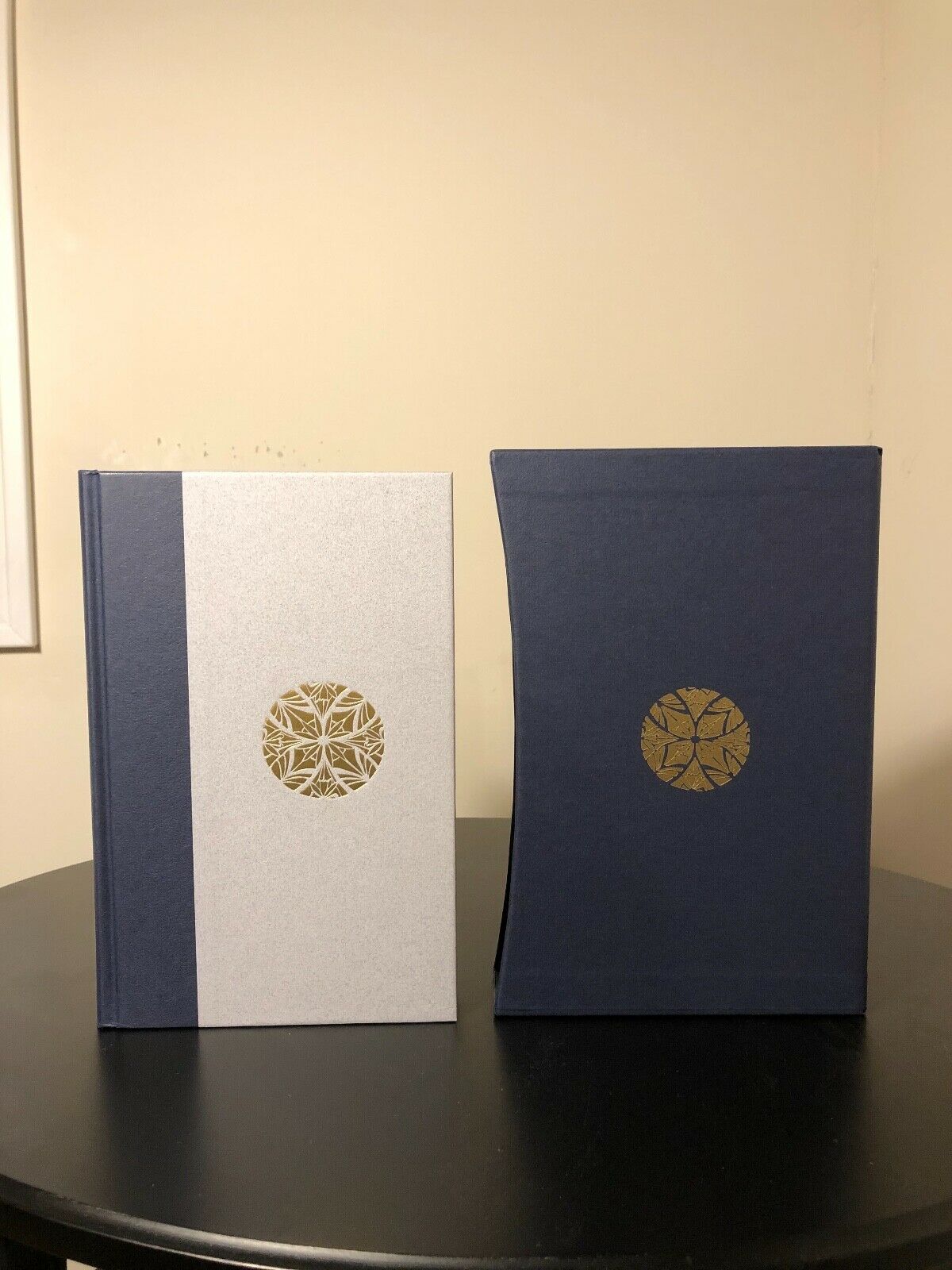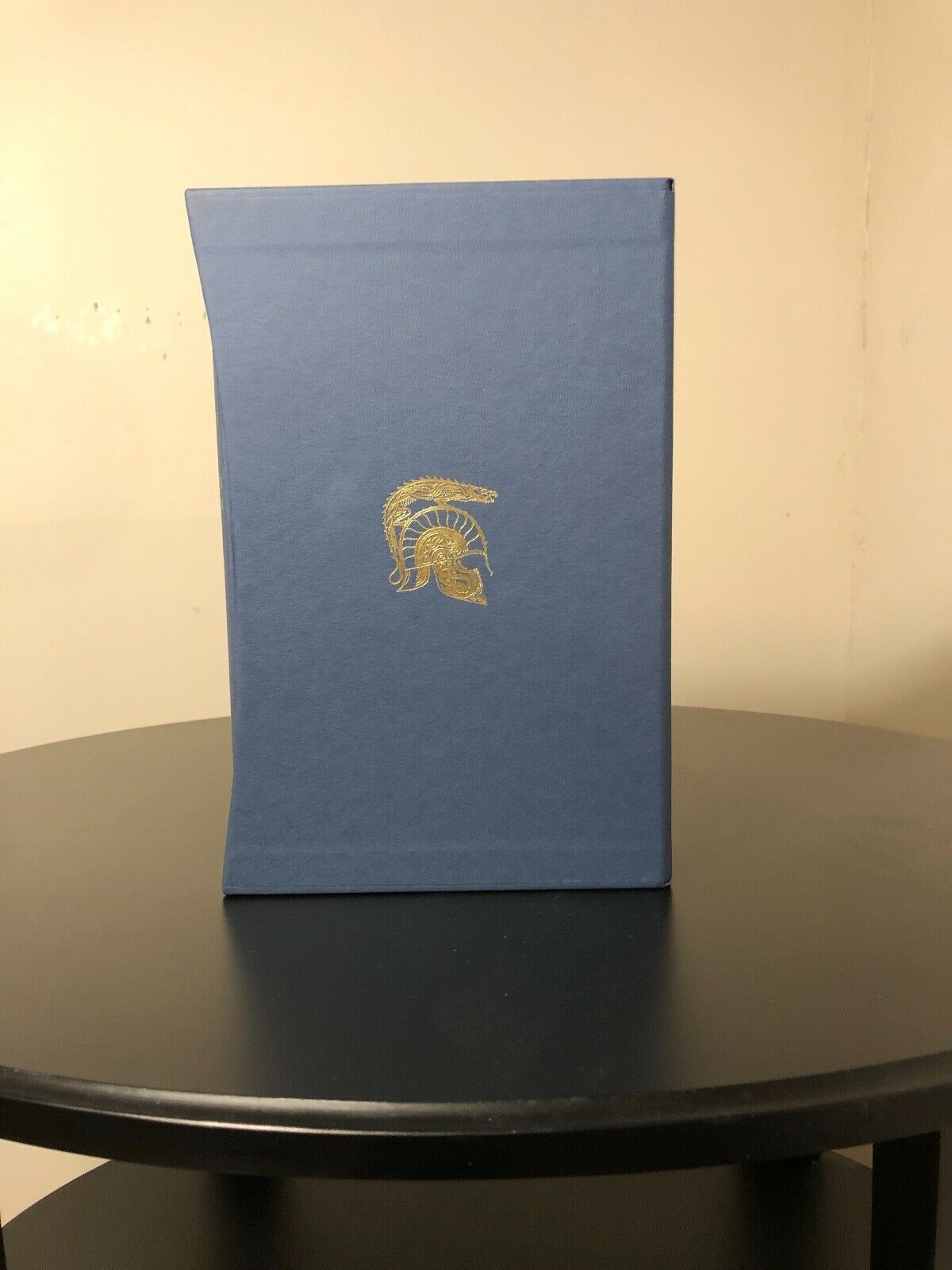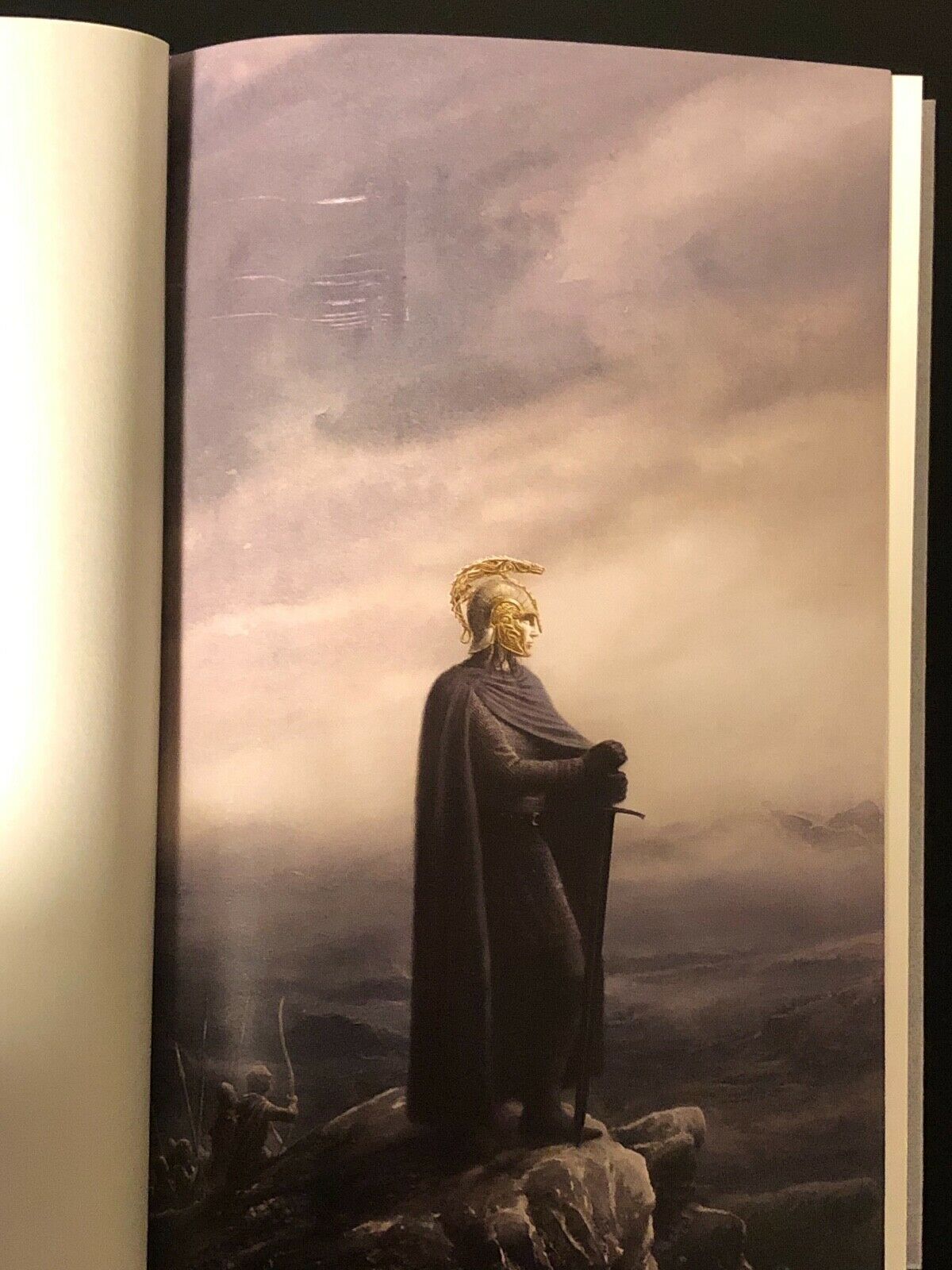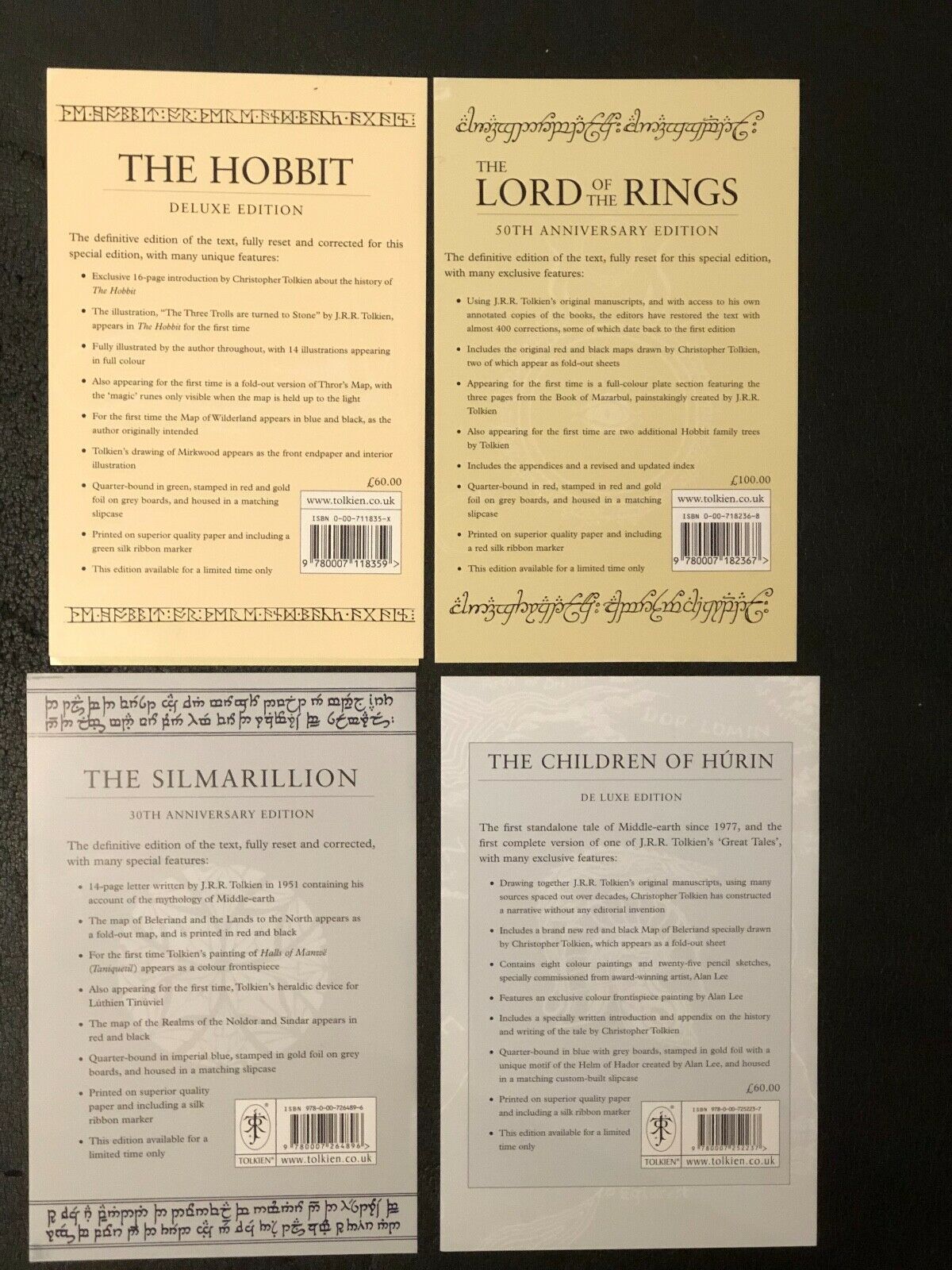 A fabulous comprehensive set of Tolkien's major works, limited by the publisher to 500 sets only. This Collection features a new Publishers Special Collection Slipcase to house all four of their 21st Century Deluxe Slipcased Editions. The J.R.R. Tolkien Deluxe Edition Collection, released by Harper Collins in 2008, is long out of print, and was not directly available in the US market. Comprised of the following Deluxe Editions: The 2004 Harper Collins Deluxe Slipcased Edition of The Hobbit, the only edition to feature all 13 of Tolkien's own illustrations for the book, reproduced in full color, together with his original maps reproduced as he originally intended, but not previously achieved in nearly 70 years of publications. The 2004 Harper Collins 50 Anniversary Deluxe Slipcased Edition of The Lord of the Rings, which features the pages from the Book of Mazarbul, as illustrated by J.R.R. Tolkien, which he intended for inclusion but were not used previously. The 2007 Harper Collins Deluxe Slipcased Edition of the Children of Hurin, which includes a ninth color plate by Alan Lee not featured inside the standard hardback. Also features the Helm of Hurin, as designed by Alan Lee, gilt stamped to the exterior. The 2007 Harper Collins 30th Anniversary Deluxe Slipcased Edition of The Silmarillion.This newly reset edition feature's Tolkien's 'The Halls of Manwe', as the full color frontispiece, with the slipcase gilt stamped with the heraldic symbol he designed to represent Luthien. This edition also includes Christopher Tolkien's two color maps, including a fold out map of Beleriand, and as a Preface, Tolkien's original letter of 1951 containing his account of the mythology of Middle-Earth. All four books were printed in Italy at the superb L.E.G.O. Spa, and are the finest HarperCollins Tolkien Deluxe Editions. Unfortunately, at this time I am only shipping within continental North America. A very limited number of these sets are available, as only 500 were produced for worldwide distribution. Each book is in VERY good, unread condition. The only flaw in the whole set is there was a manufacturing error that occurred on the frontispiece of The Children of Hurin. If you look at the picture in this auction that depicts Hurin, some kind of scratch-like impression occurred toward the top left corner of the illustration. Other than that, the books are in wonderful condition. If you were to buy these Deluxe books separately, they would cost you more than $400.00! And they wouldn't come with the special limited edition slipcase, NOR WOULD THEY HAVE BEEN PRINTED AT THE SUPERIOR EUROPEAN PRINTERS/BOOKBINDERS L.E.G.O. Spa! Have a Merry Middle Earth Christmas!!!