Back to Auctions Home
282366229826
Seller: theancientbalrog (327)
100.0% positive
Cranleigh, Surrey, GB
Cancelled
:
Ended Feb 26, 2017 4:57:23 AM
Category: Collectables:Fantasy/Myth/Magic:Lord of the Rings/Tolkien
£100.00
[0 Bids]
Viewed 159 times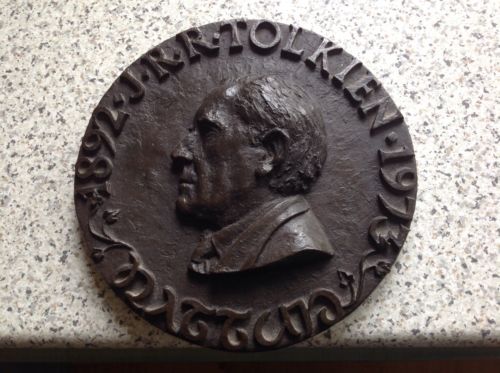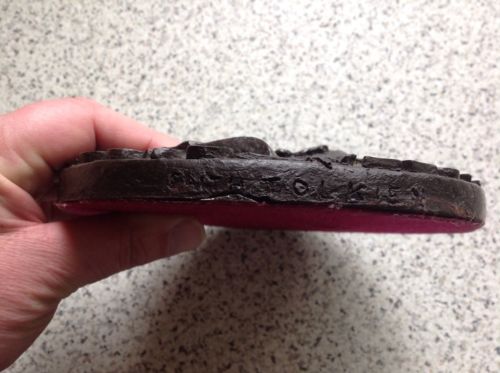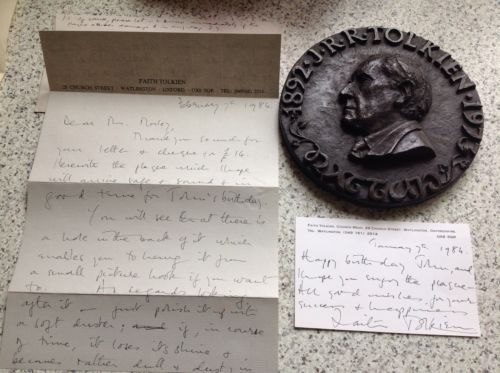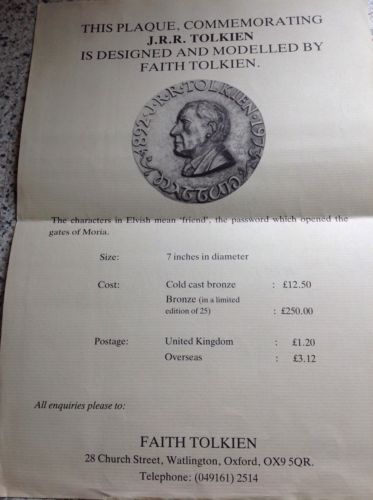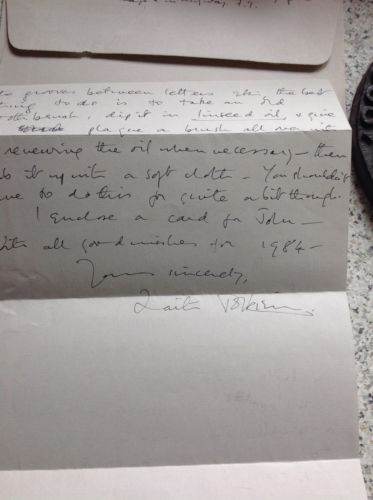 Condition: Slight repair needed to edge
A very rare item bought in 1984. Faith Tolkien is Tolkiens daughter in law and the first wife of Christopher Tolkien, see below for wiki notes . This is the cold cast bronze option, 7inches in diameter  It was bought by my mother for my birthday and with the plaque is the accompanying lovely handwritten letter and a note for me , as well as the original advert which would have come from The Tolkien Society. It's been hanging on my wall pretty much since then, there is a small bit of damage on the edge which was not noticed when hanging, could probably be repaired quite easily.  It is not something I part with easily  Currently selling a major part of my collection , please check my other auctions regularly for rare and collectable items including books , games , figurines ,  ephemera etc Faith Tolkien/ Faith Faulconbridge Faith Tully Lilly Faulconbridge is the first wife of Christopher Tolkien, whom she married[36] on 2 April 1951. Their son Simon was born in 1959.[37] She produced a bust of J.R.R. Tolkien that is displayed in the English Faculty Library at Oxford University.[36] She was born in 1928 to F.T. Faulconbridge, whom J.R.R Tolkien knew as a fellow student from King Edward's School, Birmingham. She received her B.A. degree from St Anne's College, Oxford in 1950 and later studied sculpture-making from Oxford Art School. She was initially known for portrait heads in bronze, some of which she presented in the Royal Academy in 1958. She made a bust of her father-in-law which the English faculty at Oxford presented to him on his retirement in 1959. He had it cast in bronze and in 1966 it was placed at the English Faculty Library. Her other subjects have included Iris Murdoch and C.S. Lewis. She separated from Christopher in 1964[37] and divorced from him in 1967.[36] In 1958, she produced a seated Madonna and Child for the Catholic Chaplaincy at Birmingham University. In the early 1980s she returned to religious themes, including working for the Corpus Christi Church, Headington, Oxford and the Church of the Sacred Heart, Sutton Coldfield.