Back to Auctions Home

294090035630
Seller: y2738
(351)
100.0% positive
Galway, IE
Cancelled
:
Ended Sep 28, 2021 3:55:16 PM
Category: Books & Magazines:Books
Buy-It-Now:
$499.00
Viewed 4581 times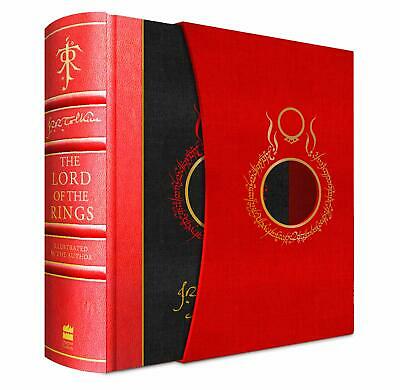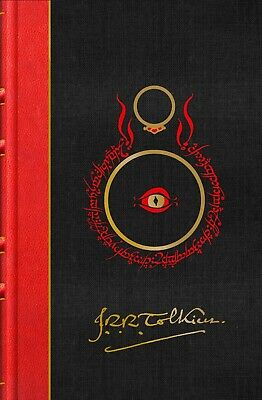 This is a pre-order item. Book will be released on the 14th of October and will be dispatched immediately on the release day. Guaranteed delivery by the 6th of November. Other dates showing on the listing are not applicable as they are automatically generated by eBay. The Lord of the Rings Illustrated by J.R.R. Tolkien Hardcover – Special Edition, 14 Oct. 2021 Sumptuous slipcased edition of Tolkien's classic epic tale of adventure, fully illustrated in colour for the first time by the author himself. This deluxe volume is quarterbound in leather and includes many special features unique to this edition.Since it was first published in 1954, The Lord of the Rings has been a book people have treasured. Steeped in unrivalled magic and otherworldliness, its sweeping fantasy and epic adventure has touched the hearts of young and old alike. Over 100 million copies of its many editions have been sold around the world, and occasional collectors' editions become prized and valuable items of publishing.This one-volume deluxe slipcased edition contains the complete text, fully corrected and reset, which is printed in red and black and features, for the very first time, thirty colour illustrations, maps and sketches drawn by Tolkien himself as he composed this epic work. These include the pages from the Book of Mazarbul, marvellous facsimiles created by Tolkien to accompany the famous 'Bridge of Khazad-dum' chapter. Also appearing are two poster-size, fold-out maps revealing all the detail of Middle-earth.This very special deluxe edition is quarterbound in cloth and red leather, with raised ribs on the spine and stamped in two foils. The pages are edged in gold and contained within are special features unique to this edition. Review 'Among the greatest works of imaginative fiction of the 20th century.'Sunday Telegraph'The English-speaking world is divided into those who have read The Lord of the Rings and The Hobbit and those who are going to read them'Sunday Times'Masterpiece? Oh yes, I've no doubt about that.'Evening Standard The Author J.R.R.Tolkien (1892-1973) was a distinguished academic, though he is best known for writing The Hobbit, The Lord of the Rings and The Silmarillion, plus other stories and essays. His books have been translated into over 60 languages and have sold many millions of copies worldwide.