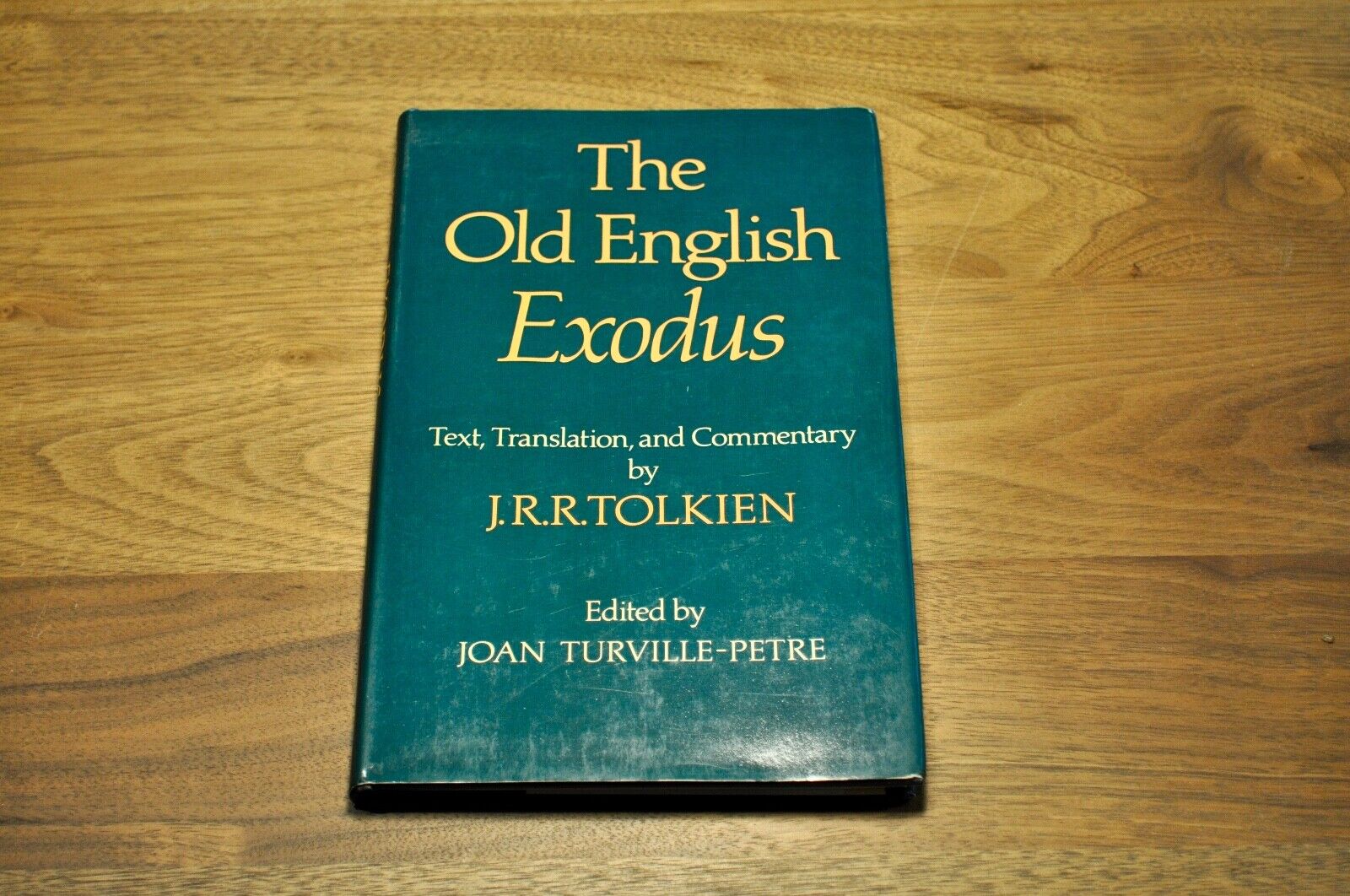 314823823103
Seller: strum-und-bang
(1817)
100.0% positive
Minneapolis, Minnesota, US
Active
:
Ends Oct 10, 2023 9:43:37 PM
Category: Books & Magazines:Textbooks, Education & Reference:Textbooks
Buy-It-Now:
$1,320.00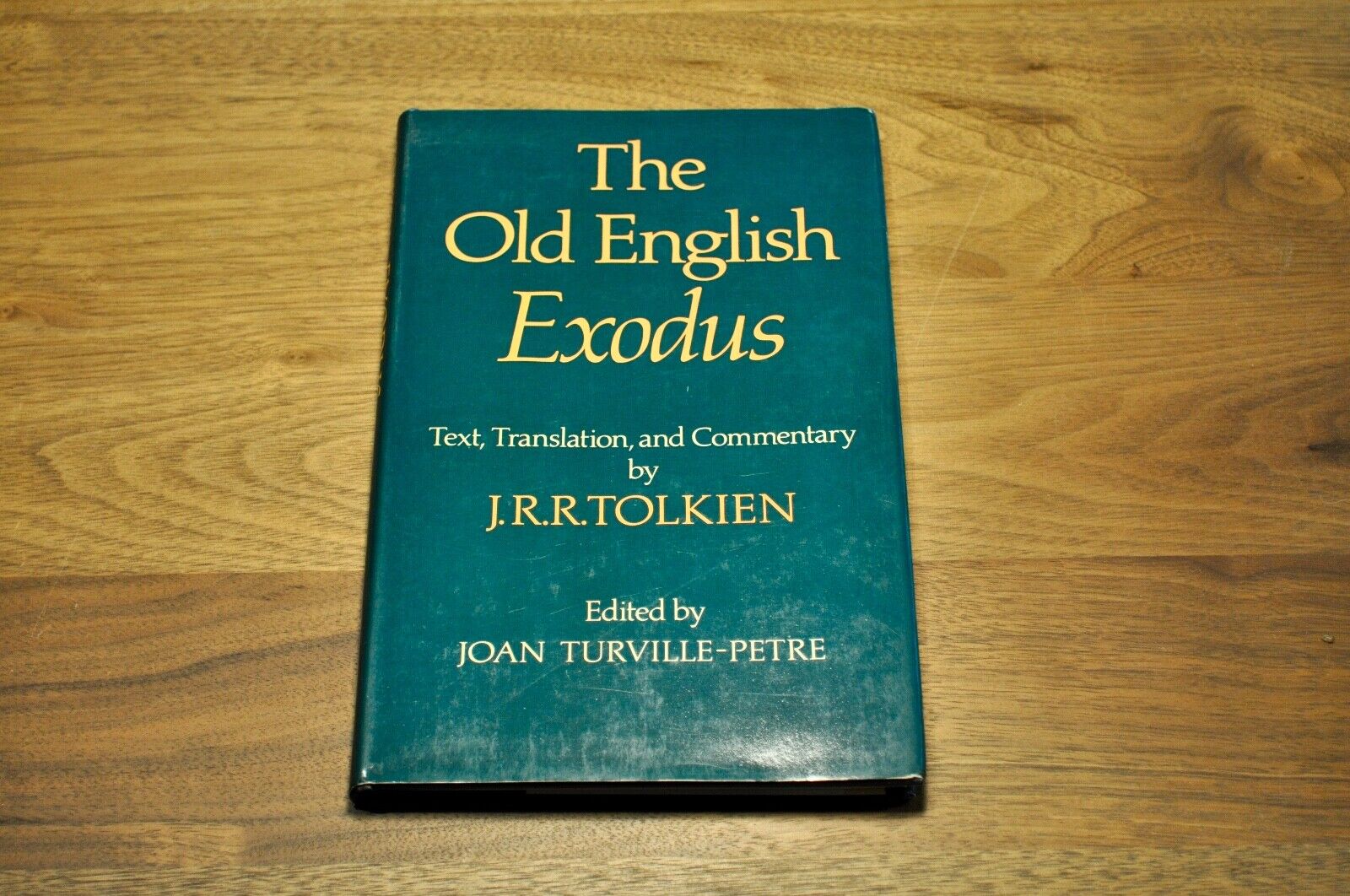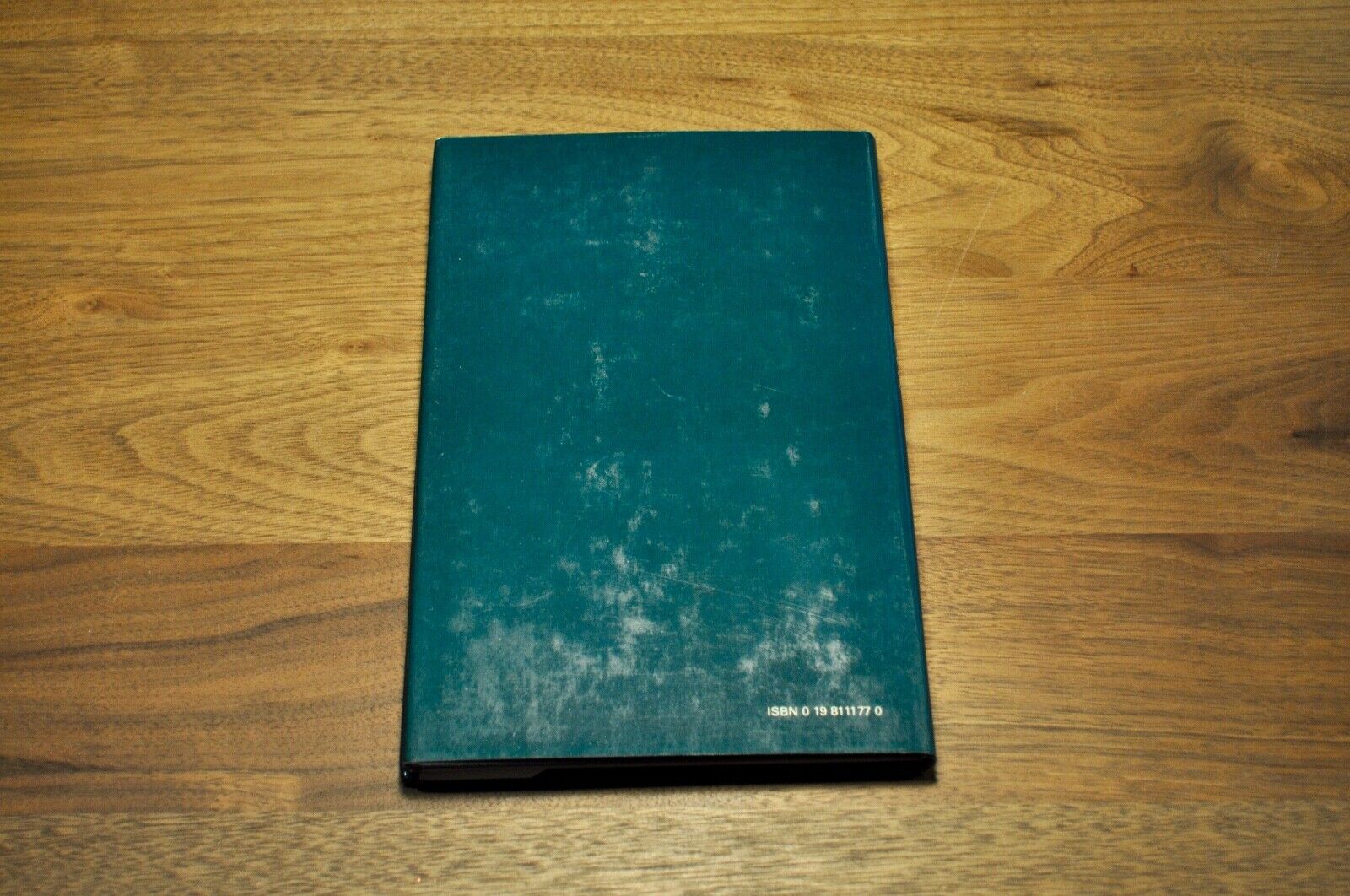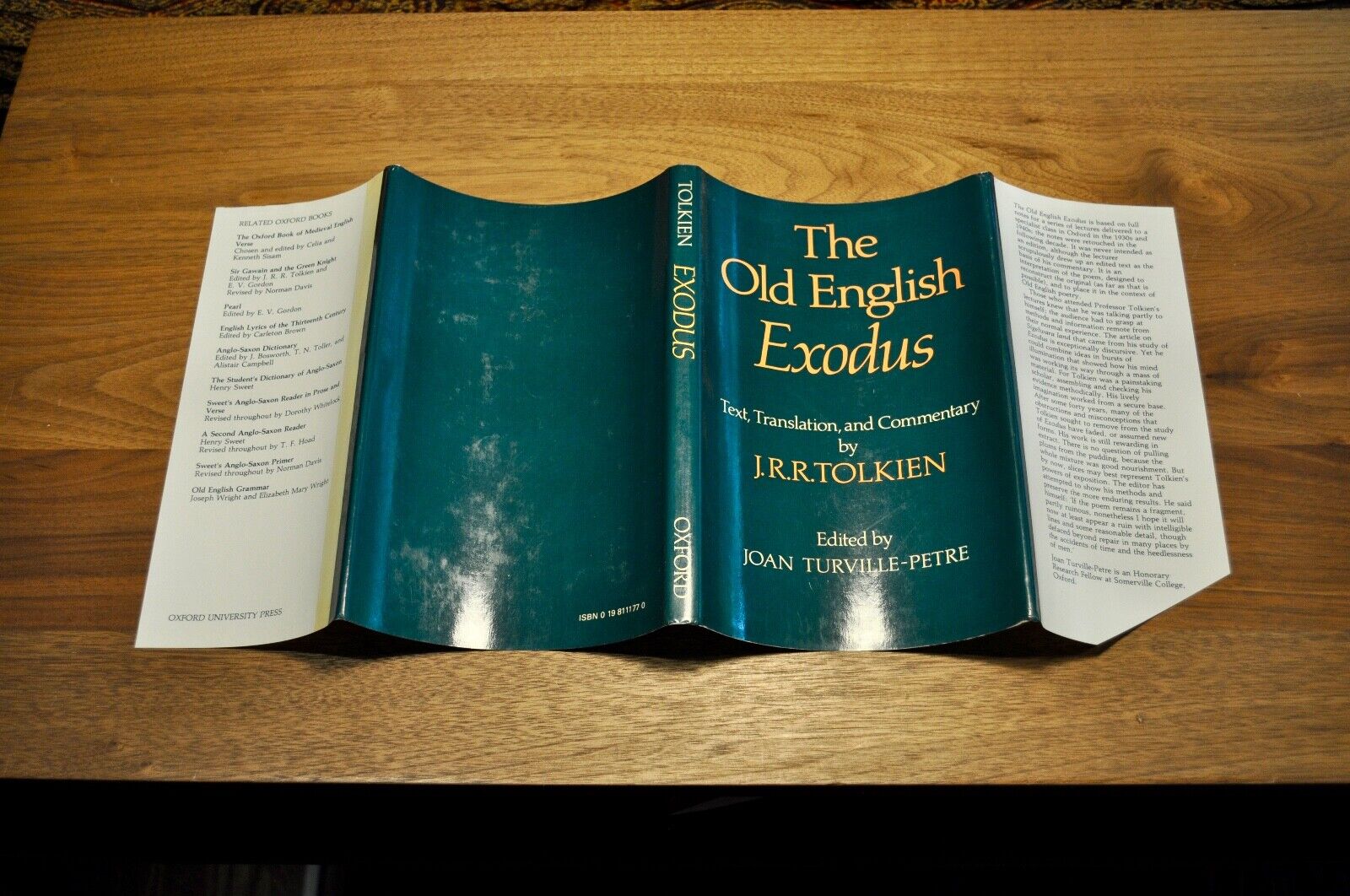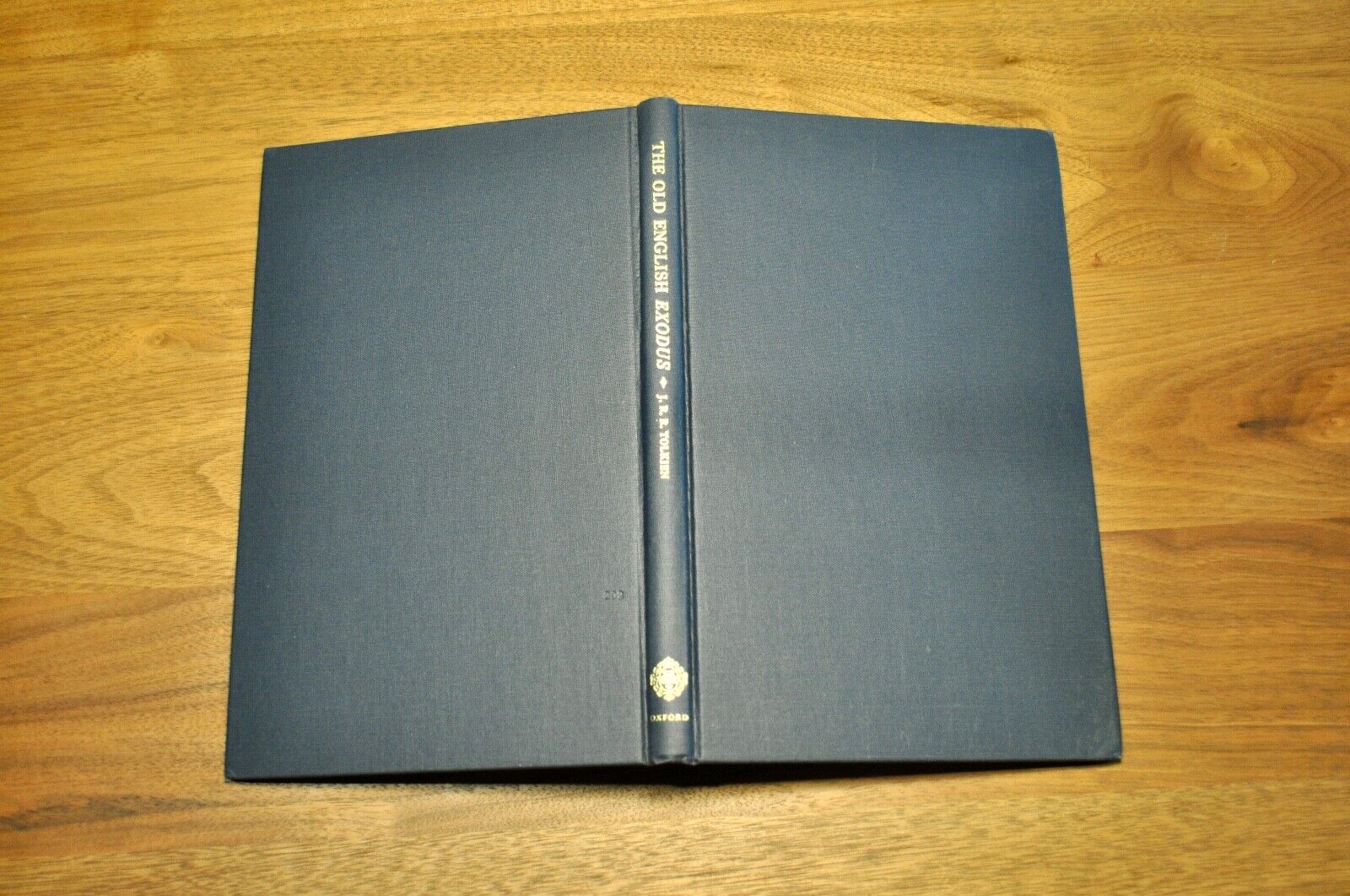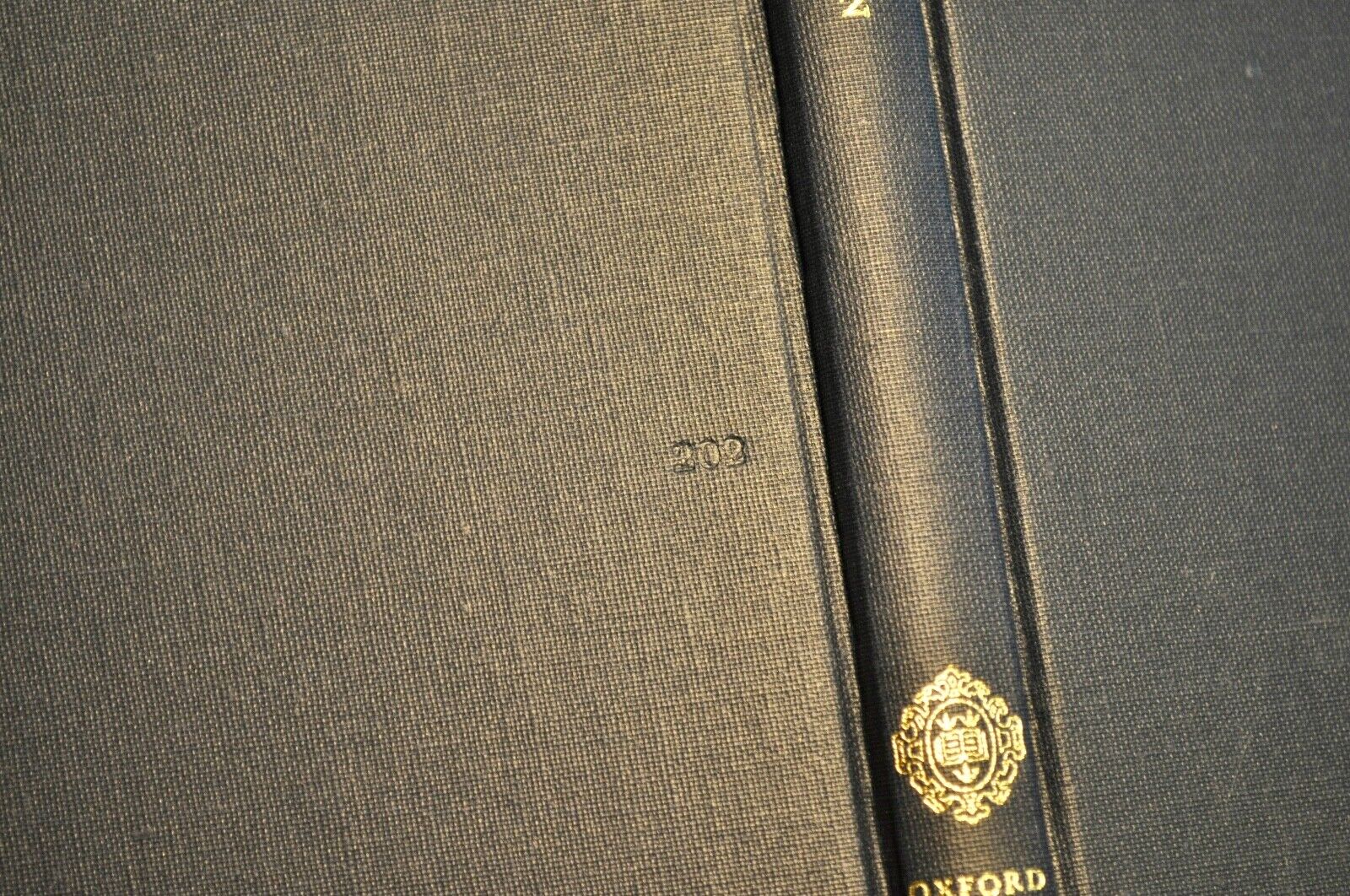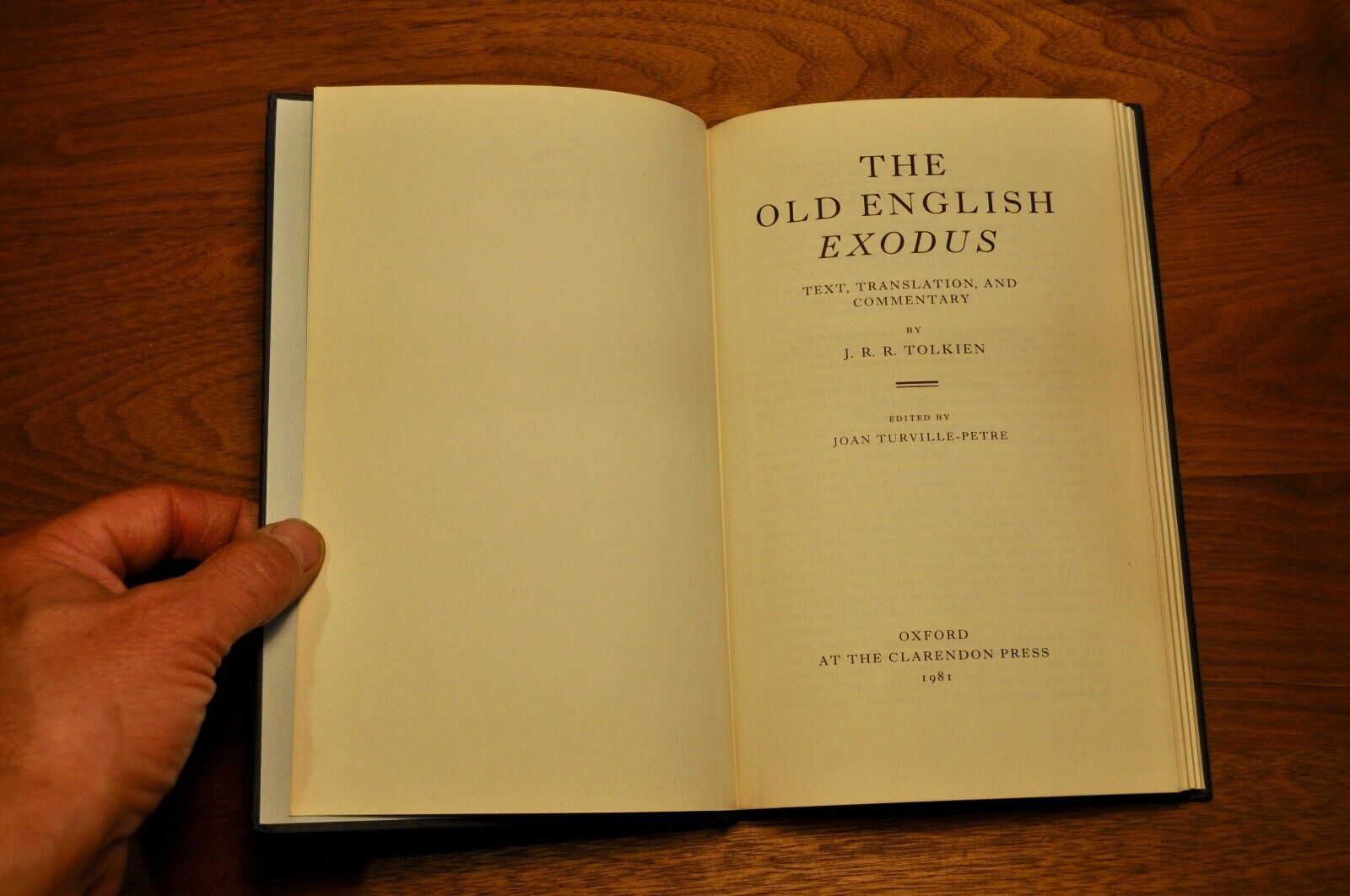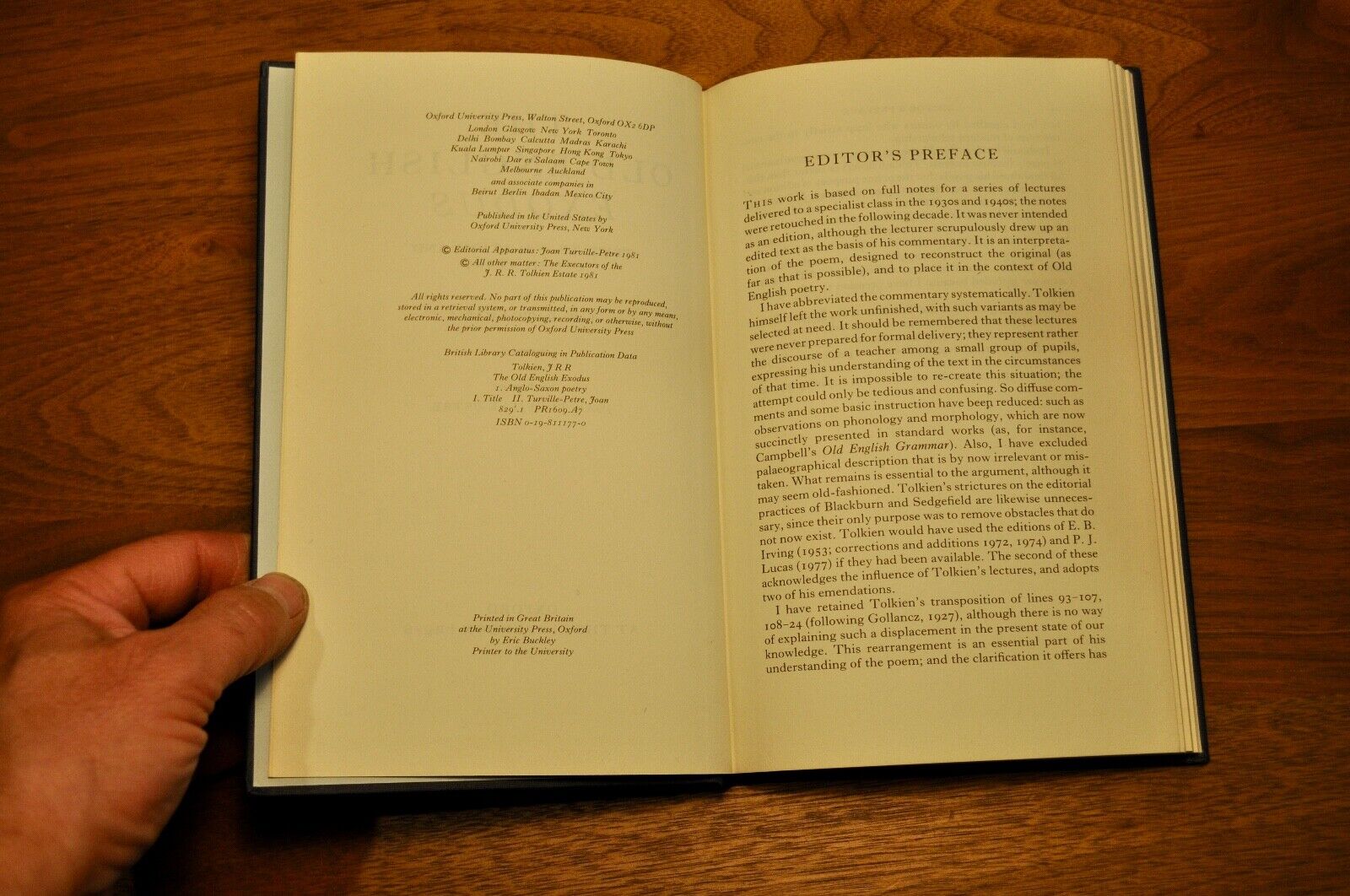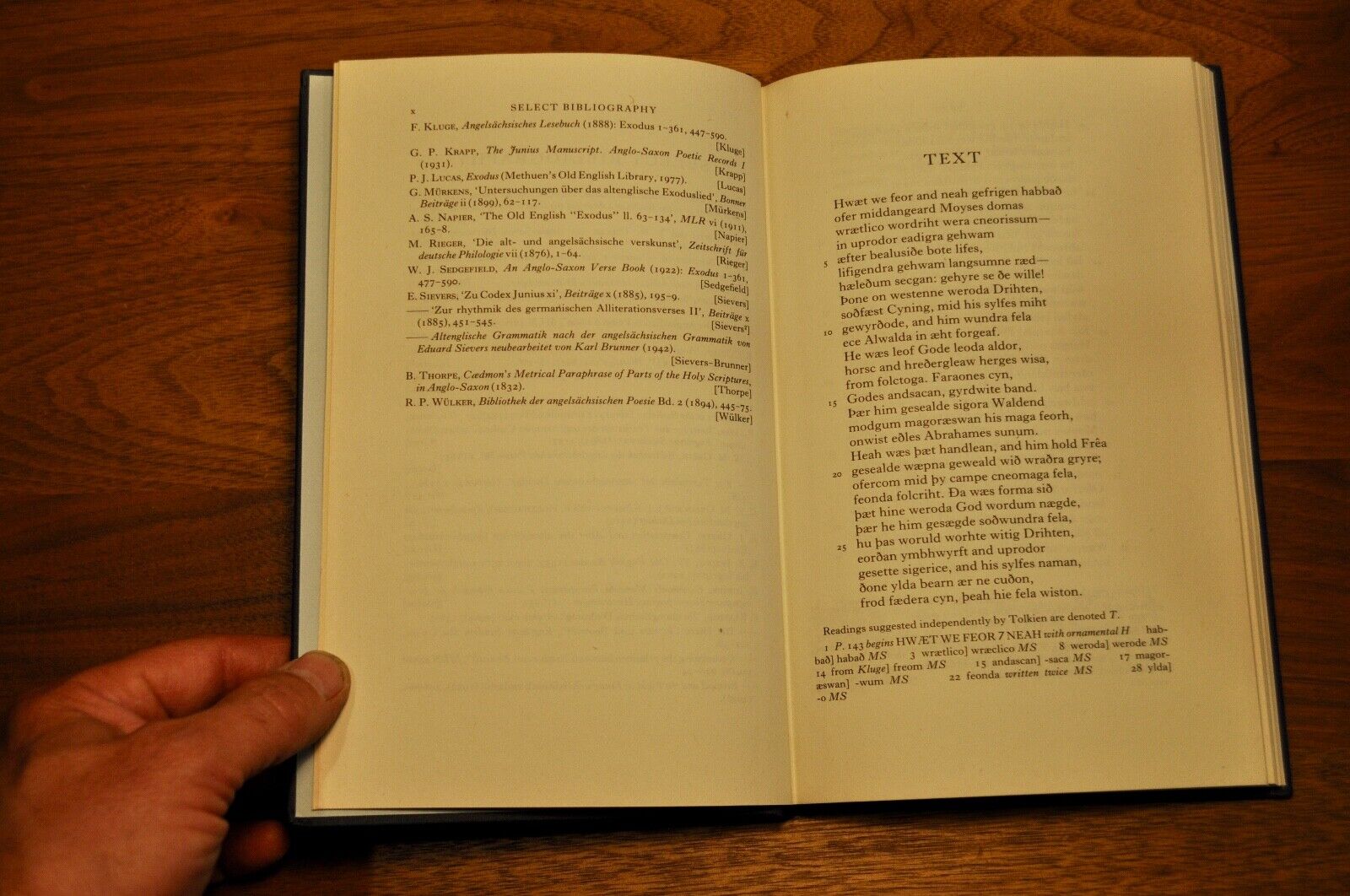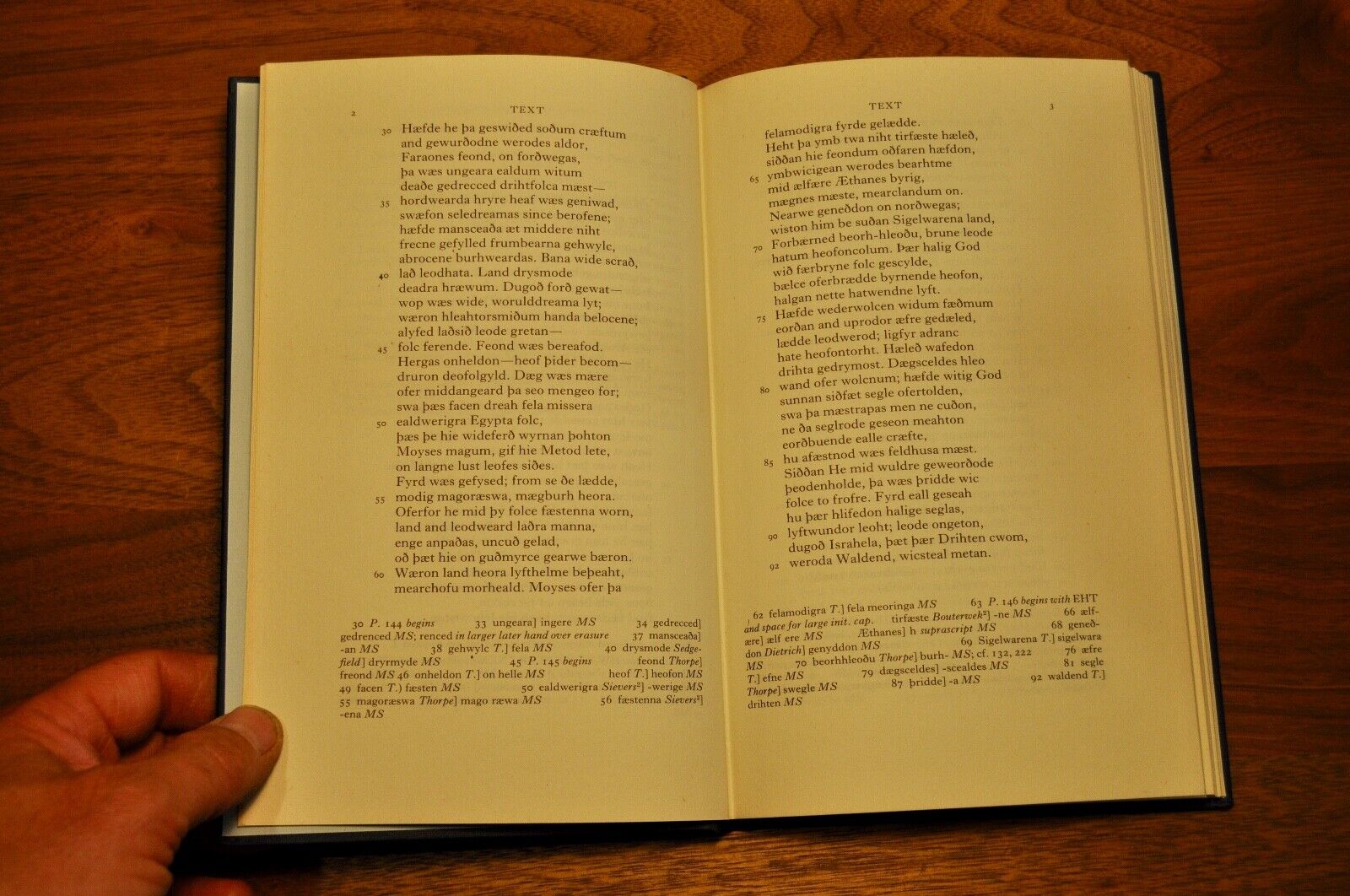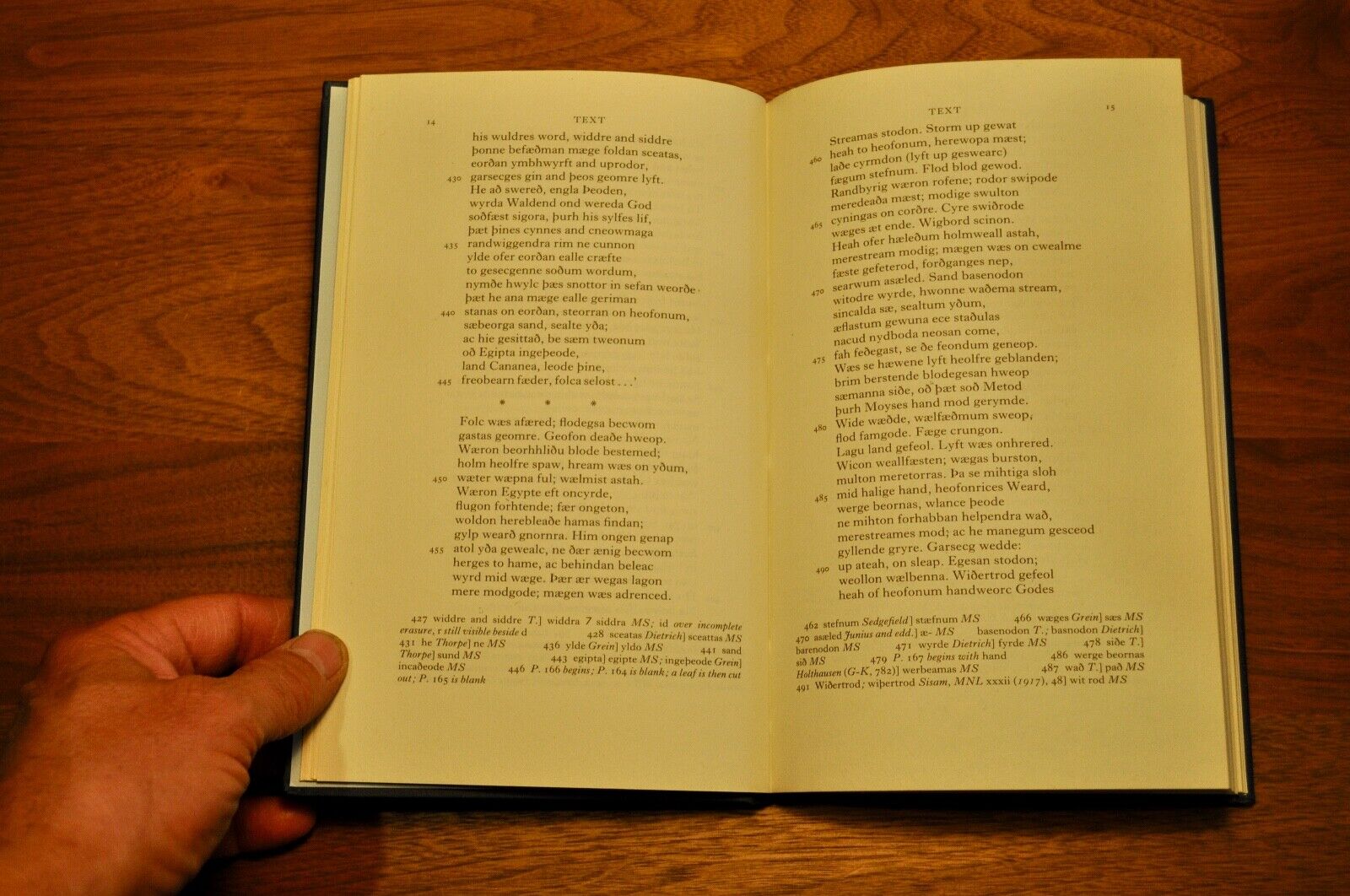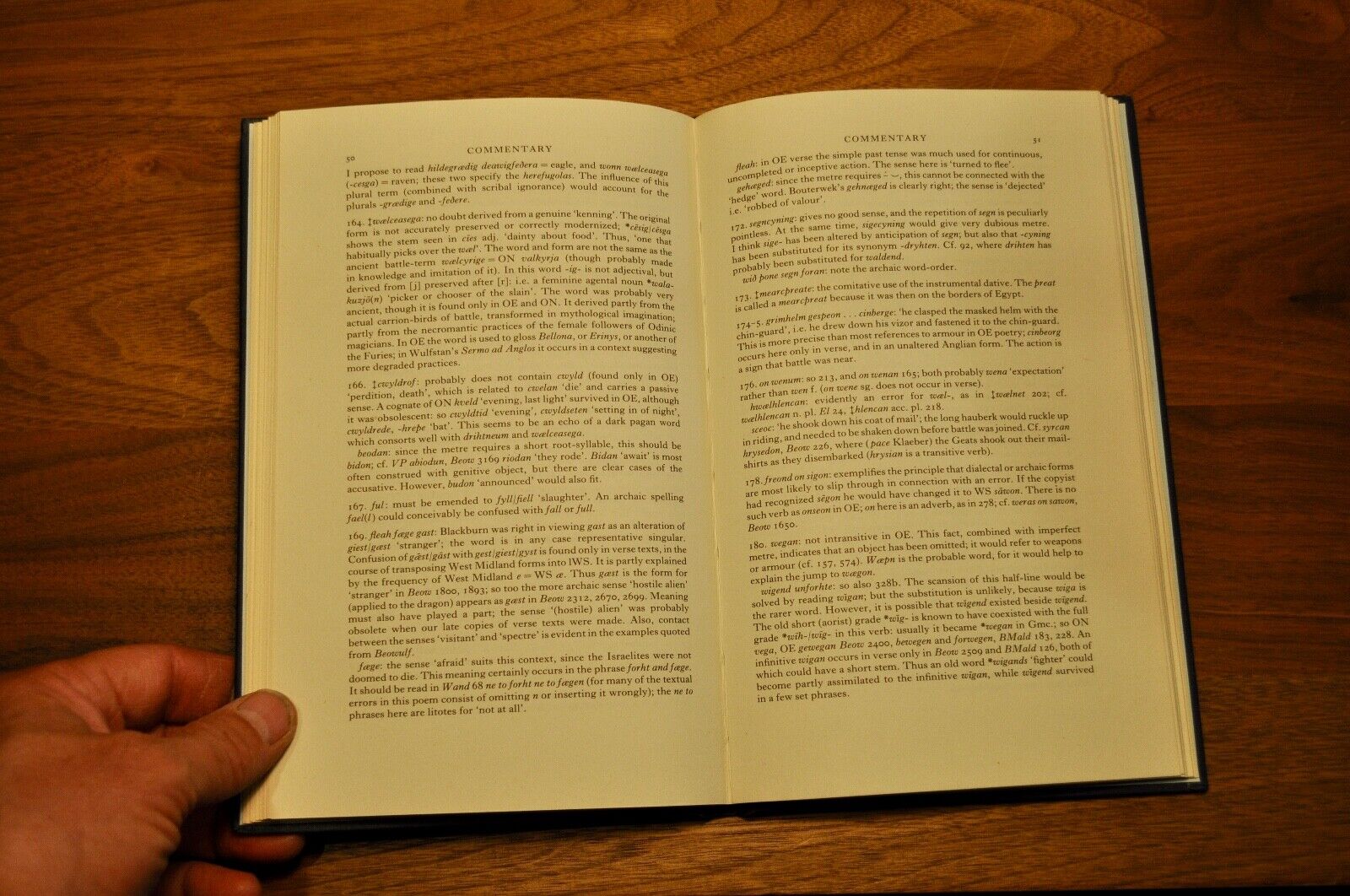 THE OLD ENGLISH EXODUSText, Translation, and Commentary by J.R.R. Tolkienedited by Joan Turvile-Petre "The Old English Exodus is based on full notes for a series of lectures delivered to a specialist class in Oxford in the 1930s and 1940s; the notes were retouched in the following decade. It was never intended as an edition, although the lecturer scrupulously drew up an edited text as the basis of his commentary. It is an interpretation of the poem, designed to reconstruct the original (as far as that is possible), and to place it in the context of Old English poetry". 1981, First Edition, first impression, hardback with dustjacket; published by Oxford University Press (At The Clarendon Press), OXFORD. A very scarce publication that hasn't been reprinted since.