Back to Auctions Home

352397288834
Seller: nordicpix
(16507)
99.3% positive
Reykjavik, IS
Completed
:
Ended Aug 3, 2018 11:51:10 PM
Category: Collectibles:Photographic Images:Contemporary (1940-Now):Other Contemporary Photographs
Buy-It-Now:
$29.90
Viewed 76 times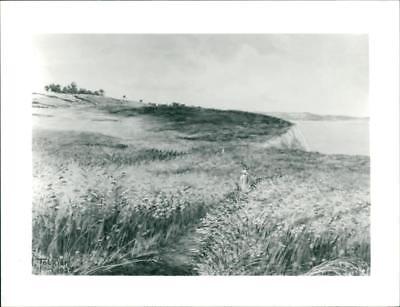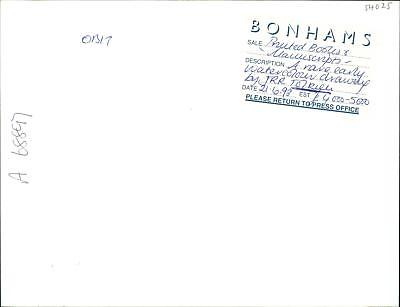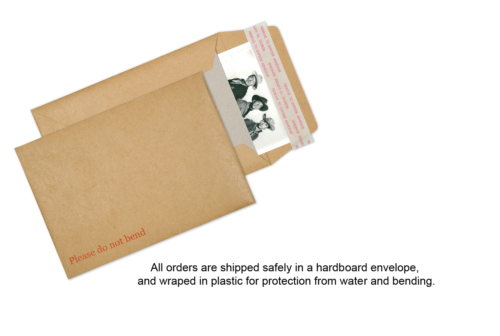 Condition: These photos emanate from a working newspaper archive thus concede routine physical imperfections that can include production flaws, hand placed editorial notes, and paste residue. These details can be seen in the auction photo which shows front and back. Also creasing, border chips and minor paper loss can occur. View all photos thoroughly prior to bidding.
IMS VINTAGE PHOTOS Tolkien professor JRR. - Vintage photo Size of photo 6.5" x 8.5" - Id: 1207689 John Ronald Reuel Tolkien, CBE FRSL was an English writer, poet, philologist, and university professor who is best known as the author of the classic high fantasy works The Hobbit, The Lord of the Rings, and The Silmarillion. tele-10_14_a - 5 Tolkien professor JRR. tele-10_14_a - 5 Front and back of the image: Certificate of Authenticity Every order comes with a Certificate of Authenticity from IMS Vintage Photos. We guarantee that all our images are not reprints, they are original photos from a press archive, the youngest photos we have are 30 years old and the oldest over 100 years old. Great reasons to buy vintage photography Collectible / Memrobilia Vintage photographs are a great collectible. For those collecting certain interests you can most likely find a vintage press photo in our collection from that subject and add to your collection. A moment in history is a great addition to any collection. Wall decor An original photos is a great wall decor, an original piece of history in your home or your office. We also reccoment two sided glass frames for display on tables, as you can then see the back of the photo also. The back of the photo has sometime stamps, writing and text that makes the photo even more historical and unique. Personal gift Who is your father's sports idol? or your mothers rock star? In what town did grandpa grow up? Photographs that have been locked away in a newspaper archive for decades and are now for the first time available to the public are the perfect gift. There is only one copy of each so each image is totally unique. Each image contains original stamps, scribble from journalist and captions making the photo very authentic and historic. A moment in history as a gift. Search for a subjects that fits the person you are giving or find just a beautiful photo to enjoy. A vintage photograph is suitable for all occations wether its a christmas gift, valentines, fathers day, mothers or just as a surprise gift to make someones day. Investment Many predict that the price and value of vintage photographs will increase in the future and might be the next valuable paintings of our times. Vintage press photographs are certainly not growing in numbers as they stopped making them 30 years ago. Many have been lost in fires or water damages allready. Take good care of your vintage photograph as it might be very valuable in the future. The moment One of the best reasons to on a vintage photograph is to enjoy the moment, the moment in history when the photo was taken. From the times when you could not snap as many frames you wanted, and just delete and upload. From the times you maybe only had one shot, and could not see the image until days later after developing it. Its from these times when the moments are so much more precious and not mention more rare as the more years we go back in history, fewer and fewer images are of moments and events that exict. IMS Vintage Photos This photograph originates from a press photo archive. IMS Vintage Photos is selling photos that come from editorial press photo archives in Scandinavia and dating back to early 19th centrury. The archives are in great condition and have been in storage for a long time and the images in the collection are now being sold off one by one. The images archive where distributed in most cases in maximum only 10-15 copies around the world at the time and many copies have been lost or damaged during time, each copy from the collection is therefore very rare and unique. This kind of rare images are not only a great thing to own but also a great investment. Own a piece of history with this great photography memorabilia.Copyright By purchasing a photo from IMSPIX Images, copyright does not transfer. We are selling these photos as collectibles only and no copyright is implied.Payments We only accept PayPal as method of payment. Please note that you do not need to have a PayPal account to pay using PayPal, just a valid debit or credit card.Packaging and delivery All items are shipped in strong cardboard envelope to ensure safe delivery. We aim to dispatch the same day or the next working day. We are in a fantastic location for shipping, right between USA and Europe - shipping has proven to be faster from us than local shipping in some countries like USA. We dispatch using Iceland Post 1st Class or UPS Express delivery. Combined shipping We do combine shipping. Please contact us for combined shipping if you cannot do it automatically in the ebay shopping cart. Optical character recognition and image recognitionText.2