Back to Auctions Home
353459250065
Seller: greatbookprices1
(172513)
98.4% positive
Jessup, Maryland, US
Active
:
Ends Jul 16, 2021 5:20:58 PM
Category: Books & Magazines:Books
Buy-It-Now:
$35.93
Viewed 43 times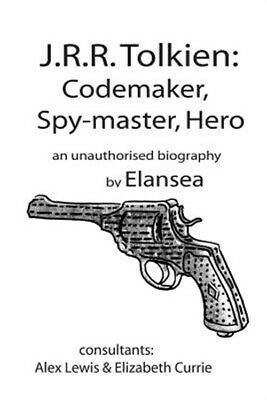 Codemaker, Spy-master, Hero : Au Unauthorised Biography, Paperback by Sea, Elan; Lewis, Alexander; Currie, Elizabeth, ISBN 151183711X, ISBN-13 9781511837118, Brand New, Free shipping in the US A new biography of . Tolkien, author of The Hobbit and The Lord of the Rings - voted as 'book of the 20th century'. In this biography the consulting editors put forward a compelling case that Professor Tolkien was not the ivory tower Professor who did little other than suddenly publish two best sellers, but that he had a parallel career in Intelligence. With careful examination of Tolkien's existing biographies and the inadequacies of the explanations given and perpetuated from one biographer to the next, a persuasive picture is built up of what Tolkien may have been involved in over a period of decades. The writings themselves are amongst the most revealing proof of Tolkien's preoccupation with espionage and Intelligence and they are analysed closely and carefully. This biography is ground breaking and overturns decades of held will mark a start of a new phase in Tolkien criticism that takes the post Cold War era into account.