1 ... 104 105 (106) 107 108 ... 162
---

Trotter wrote:



Stu wrote:



remy wrote:
Personally, would have put this in the "Interesting Ebay Auctions" thread rather than the "Wonders of".

Not surprised by the price at all (even in this condition). Not too often you come across this cover (and the first print with this cover).



I think that's where I differ from some collectors. I have no real desire to have ratty old copies of books just for completeness. Imperfect, yes, on a very hard to find or unimportant item, but ratbag books just make the bookshelves look scruffy (and mine are very neat!)



As a collector and someone who looks for completeness, you can only get the copies that appear, as far as as I can see this edition has not appeared at all on ebay or abebooks or any other auction site in the last 8 years.

I will probably not allow it to make my bookshelf scruffy, but am very happy to own a very poor copy of what looks to be the rarest copy of the UK Hobbit
I do understand how it is important for the "completeist". Living outside the UK, the idea of my becoming a completeist is basically ridiculous (it would just be far too hard to achieve), so I tend to focus on stuff that looks nice and I have decided to ignore the rare (or exceedingly rare) but tatty. For me, the thing about books that I like is the form, and the magic is broken for me when the books are in poor condition. It is why I don't have any early Hobbits - too expensive to get nice ones!
Glad you got the book :)
By
Khamûl


---
A quote of quote of a quote!
It's making the forum look a bit scruffy,
Stu
...

BH
_________________
BH
You drive a hard bargain – you can have it for £10 all-in – one consolation (for you) is that you do not have to hear the cries of my children, for bread...
---

Khamûl wrote:
A quote of quote of a quote!
It's making the forum look a bit scruffy, Stu...

BH
Shot with my own gun!!!
By
laurel


---
Wot!
You can get a pack of 20 @ at well know DIY store for £30
eBay Item #300931861339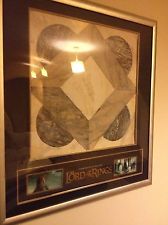 _________________

---
Wow, what an awesome signature.
eBay Item #321161937788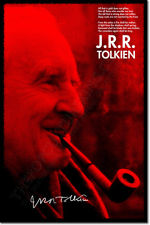 By
Laurin666


---
eBay Item #251302970161
This set had a rough life

but a nice starting price, so also interesting!

By
remy


---
Interesting...

Seems to be the 1959 Boxset. Box itself suggests this as no price on box. But the Fellowship should be the 8th Impression (not the 5th).

Wonder if the Fellowship is original to the boxset or was it replaced at some point.....
By
garm


---
It's actually a sixth imp. FotR. The real fifth imp. is dated February 1956.
_________________

---
What is going on here, the books are £1.25 each yet the publisher wants £4.50.
I know that this is an item that "
will be a must for all Tolkien enthusiasts
", but an extra 75 pence



From :
http://twitter.com/TolkienBooks/status/354873004452368384/photo/1
If anyone has any old book adverts, please post them in the new thread that I have created (
http://www.tolkienguide.com/modules/n ... t_id=12459#forumpost12459
)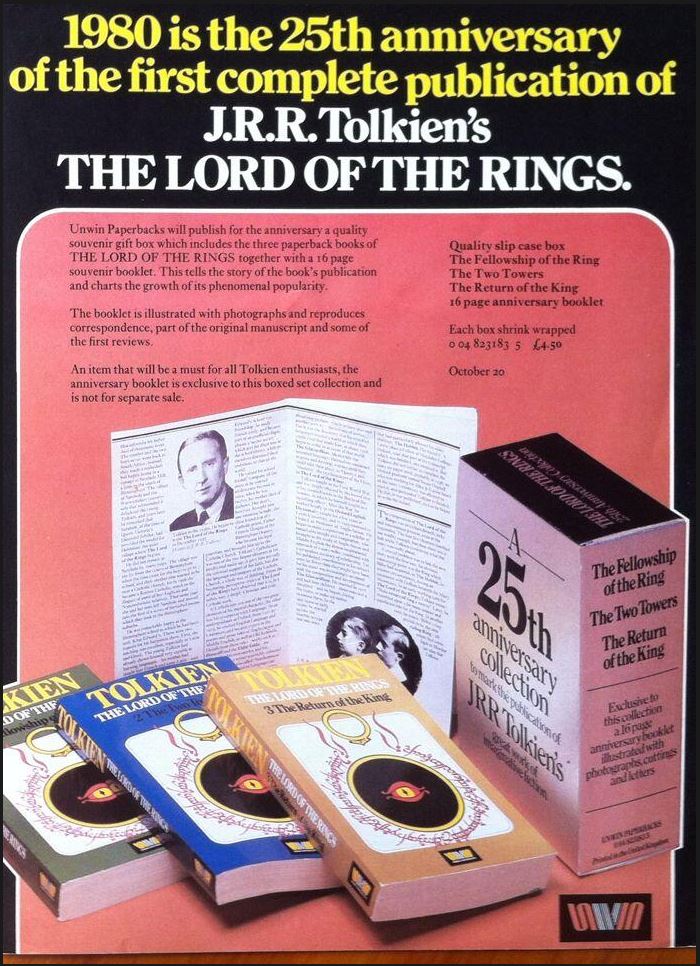 ---
I had not realised that the 21st Impression of
The Hobbit
(6th Impression of 3rd Edition) was as rare as this, how on earth do they come with mad prices like this (£199 starting price)

http://www.ebay.co.uk/itm/J-R-R-TOLKI ... ction&hash=item5d415257a8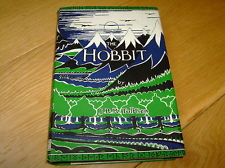 1 ... 104 105 (106) 107 108 ... 162