1 ... 93 94 (95) 96 97 ... 162
By
Khamûl


---
Indeed. Some buyers might not even have paid within three days (never mind any kind of resolution being required) --& this would be perfectly normal/commonplace you'd think. So it's hard to think of why it's been turned around this quickly.

BH
_________________
BH
You drive a hard bargain – you can have it for £10 all-in – one consolation (for you) is that you do not have to hear the cries of my children, for bread...
---
I also emailed this seller and pointed out that the first winning non-payer (as he told me) had also been the winning bidder second time around and also the winning bidder on other non book items he had recently sold. He told me to make an offer and that he would not let the book go for a pittance. Let the buyer beware!
---
Have you reported him Roccondil
I know this course of actions sometimes seems pointless but better than nothing i say
_________________

---
Yes, but I do not expect anything to happen.
By
Jlong


---
_________________

By
Red


---
---
Blimey I hate to see an an utterly appalling copy !
http://www.ebay.co.uk/itm/J-R-R-Tolki ... em53f6f75dce#ht_244wt_912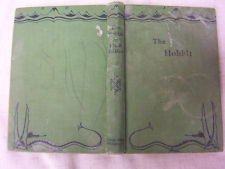 _________________

By
Elwë


---
By
garm


---
here - Look at the picture - read the title - then read the description.
http://www.ebay.com/itm/The-Fellowshi ... ks_UK&hash=item589e2e6d74
What a useless waste of time!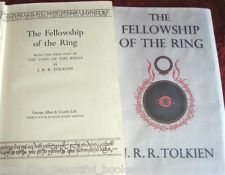 _________________

By
Laurin666


---
Poorest Hobbit I've seen for a long time
eBay Item #360624235348
"This book is used and in good condition"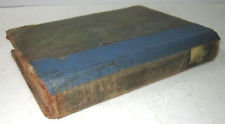 _________________
Ernest Hemingway said:
"You needn't bother going anywhere else. I can tell you: you can't beat Munich, everthing else in Germany is a waste of time".
1 ... 93 94 (95) 96 97 ... 162