---
Does anyone know if there have been plans to reprint Pauline Baynes's "A Map of Middle-earth"?
According to Deagol's site, the last impression was made in 1980. From what I could find, there are for example currently no copies available for sale neither on Abebooks, eBay global, or the Tolkien Shop.

Perhaps we can hope for HarperCollins to make a print-on-demand edition (which would be great in connection with
Findegil
's forthcoming biography on Baynes)!
By
Trotter


---
No idea, but by coincidence, one of Mrs Gasch's pictures is on eBay (I doubt if the seller will get that price £15,000).
http://cgi.ebay.co.uk/PAULINE-BAYNES- ... gs_GL&hash=item3f0bcfcf91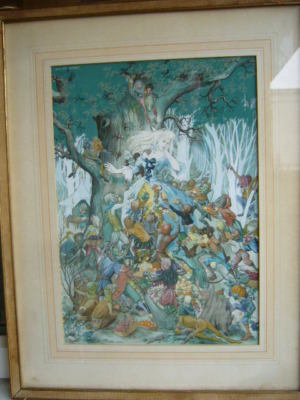 ---
That's indeed a beautiful painting! To me it seems like an object that would be more suited for auction houses, like Sotheby's and Christie's.