By
AndyBirdUK


22 Jan
2023/1/22 15:25:30 (GMT) Greenwich Mean Time, London, Dublin, Lisbon, Casablanca, Monrovia
---
This articles is looking at the collectables relating to table top games based on the Battle of Five Armies battle from the Hobbit. This includes Board Games, Roleplaying Games Wargaming Games and Card Games. I am only looking at collectable items which does not include any internet or downloadable content. It will not look at any Computer and Video Games. It is looking at games for the battle itself so will not feature any games from the other parts of the Battle of Five Armies Peter Jackson movie.
Out of interest I have shown any boards/maps to indicate how each game portrays the battle.
The first specific game of the Battle of Five armies I believe is in the wargaming magazine 'Panzerfaust' Issue 60 from 1973, by legendary D&D creator Gary Gygax, although Gygax would later distance himself from Tolkien in order to make his D&D system more independent. This article details rule variants for the battle for use within the the Chain Mail wargaming system.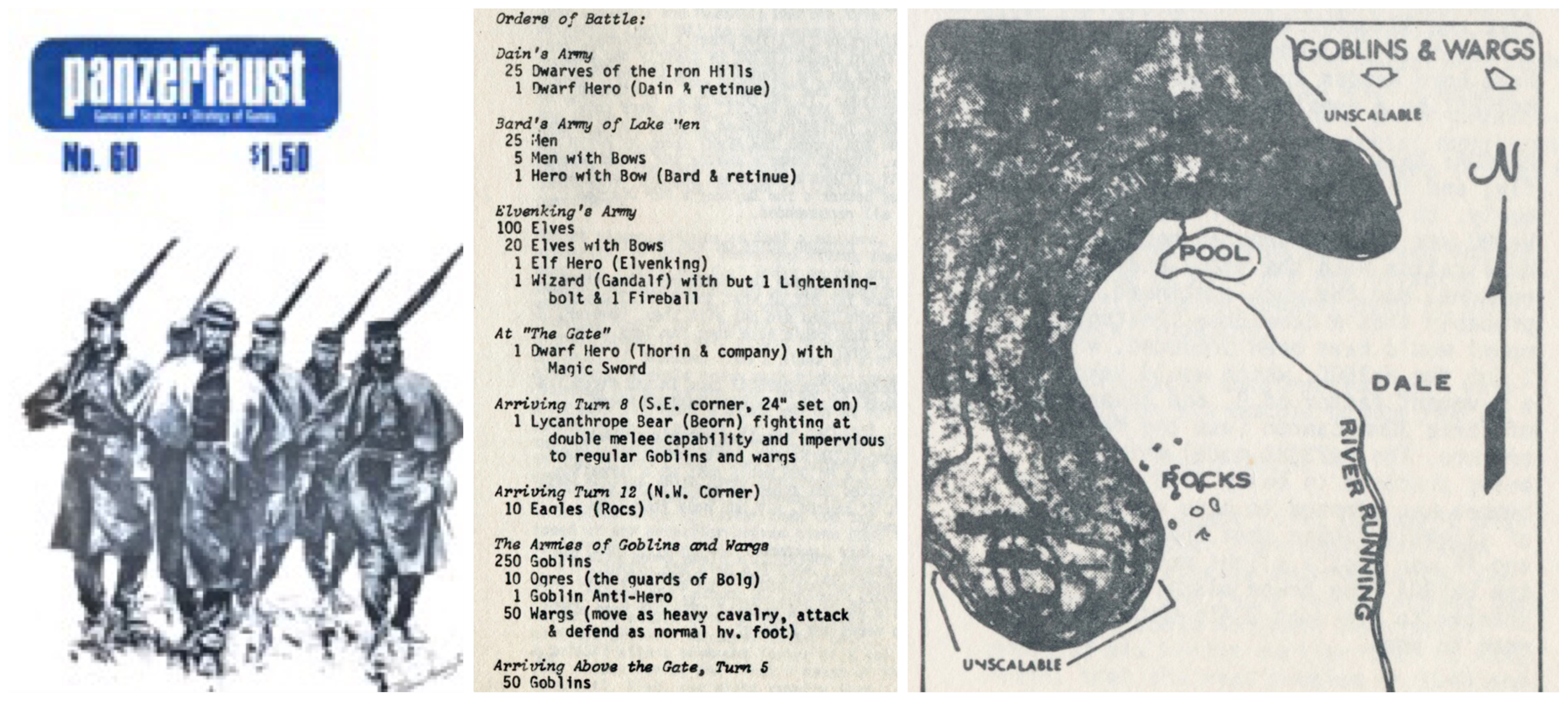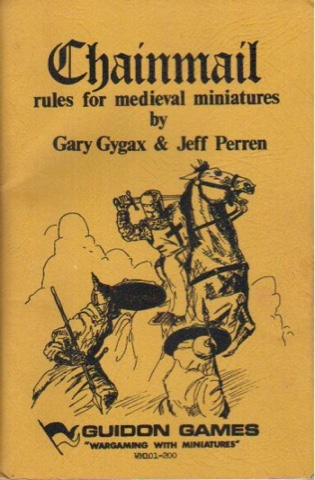 The first actual Board Game was Battle of Five Armies published by LORE in 1975, by Larry Smith. This was a hex based game and came in a branded paper envelope. It was an an unlicensed game.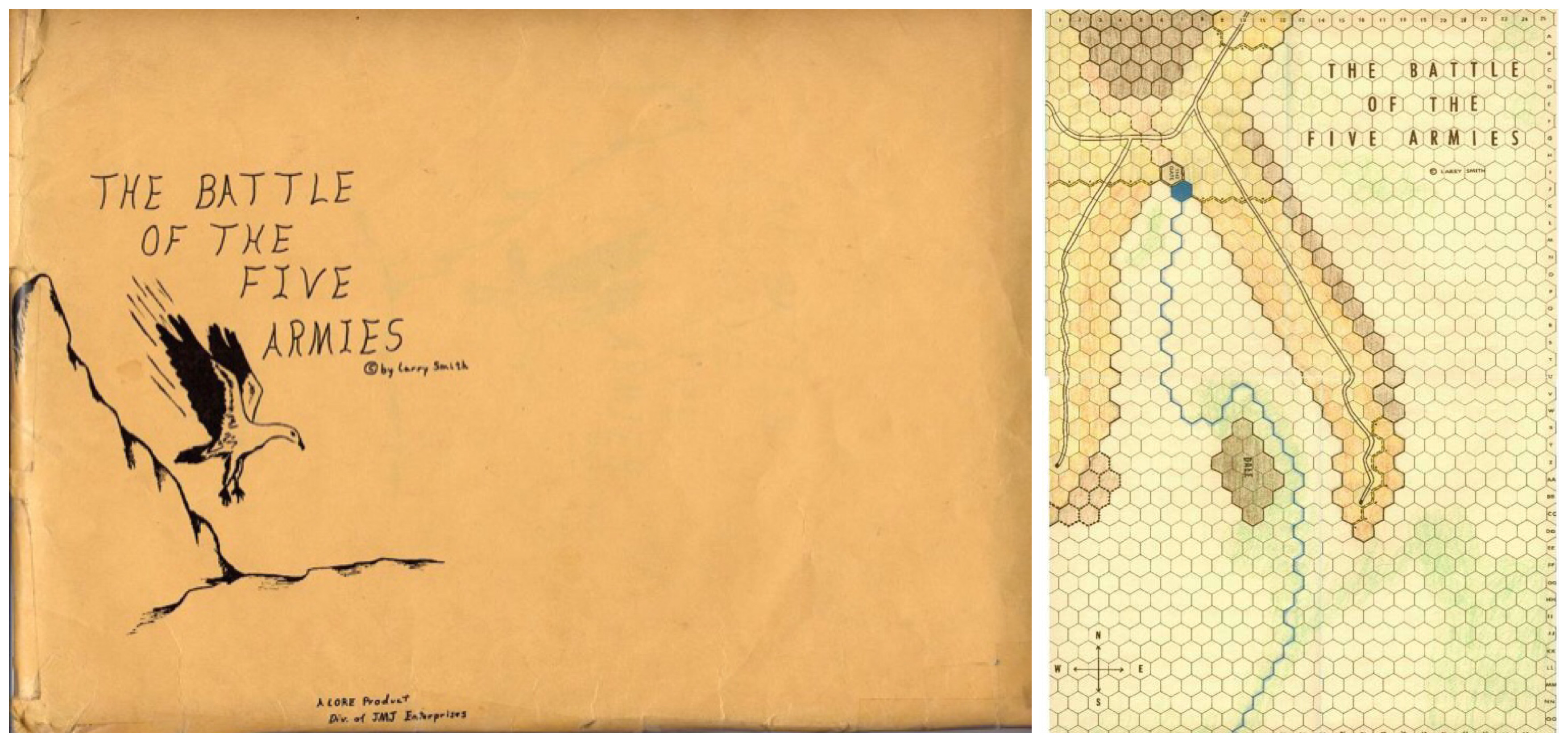 There was a review for the game in 'Space Gamer' magazine issue 3.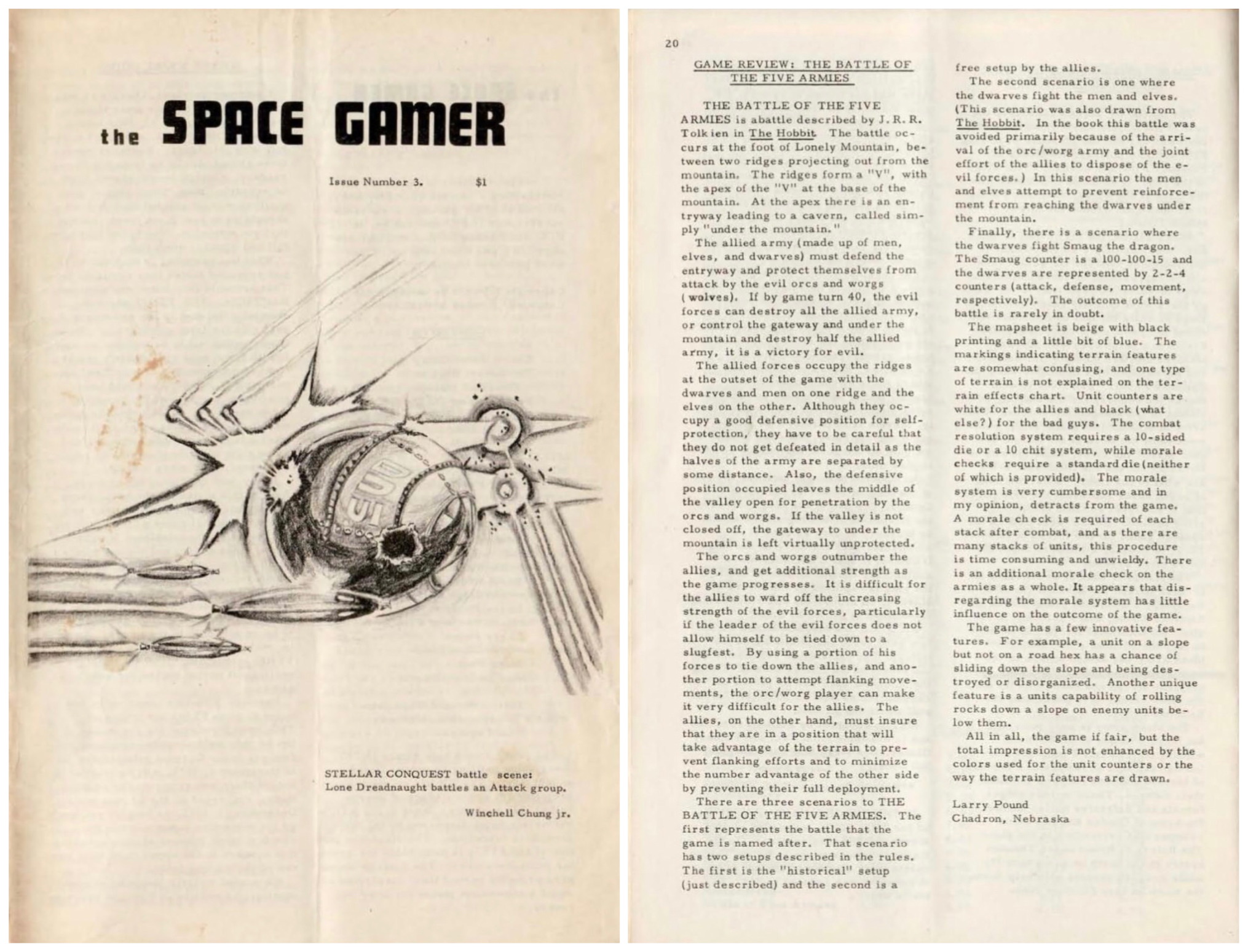 The magazines 'Supernova' issue 25 and 'Strategy & Tactics' issue 54, also have reviews for the game (I don't have any images of these reviews).
Battle of Five Armies by TSR in 1976 is an updated version of the Lore game. It originally came in a clear bag, then in a bag with an image and finally in a box (with the same image as the second bagged version). Although more professionally produced, this was still an unlicensed game. Reviews for the game were in the magazines 'White Drwaf' issue 3 and 'Campaign' issue 81 (I do not have images of these reviews).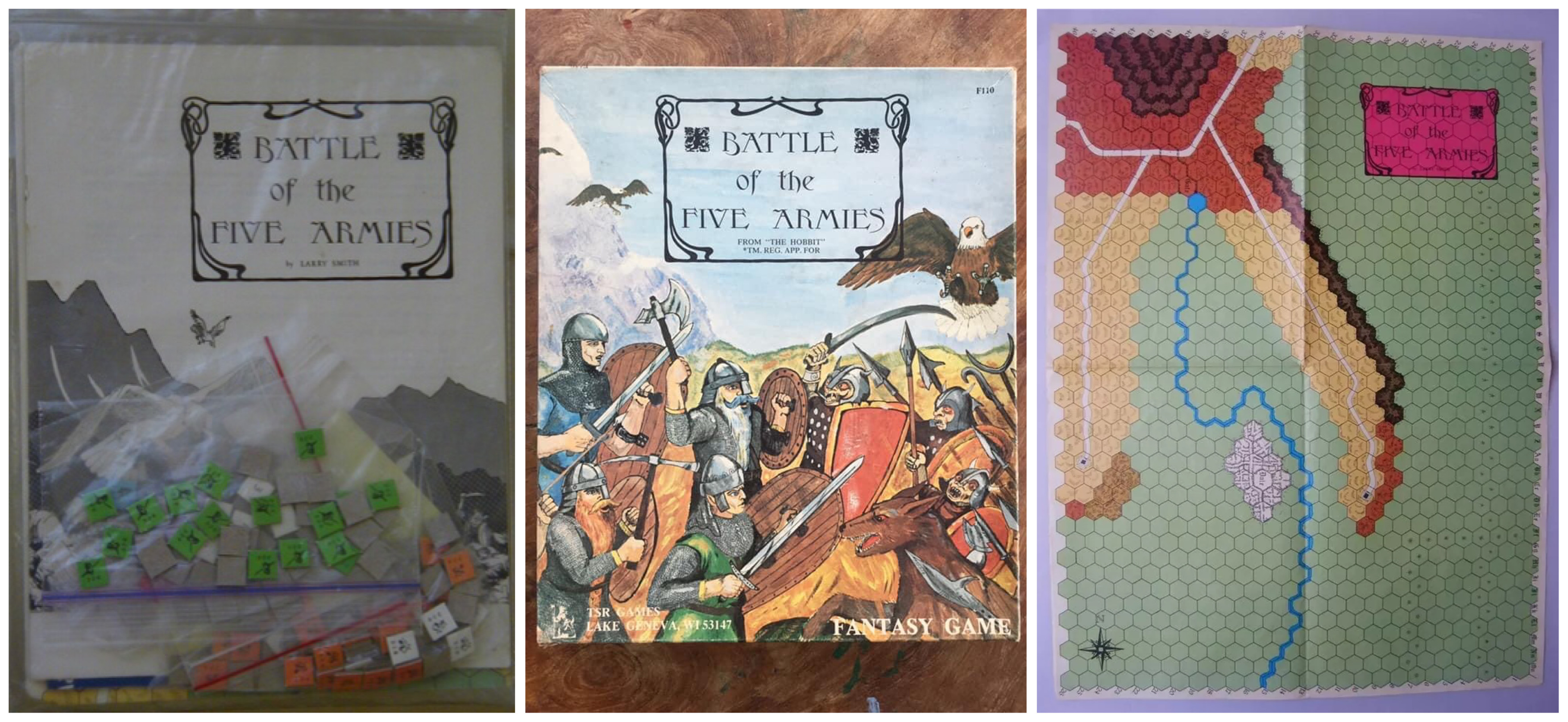 'Panzerfaust' magazine issue 69, had a rules addendum article for the game.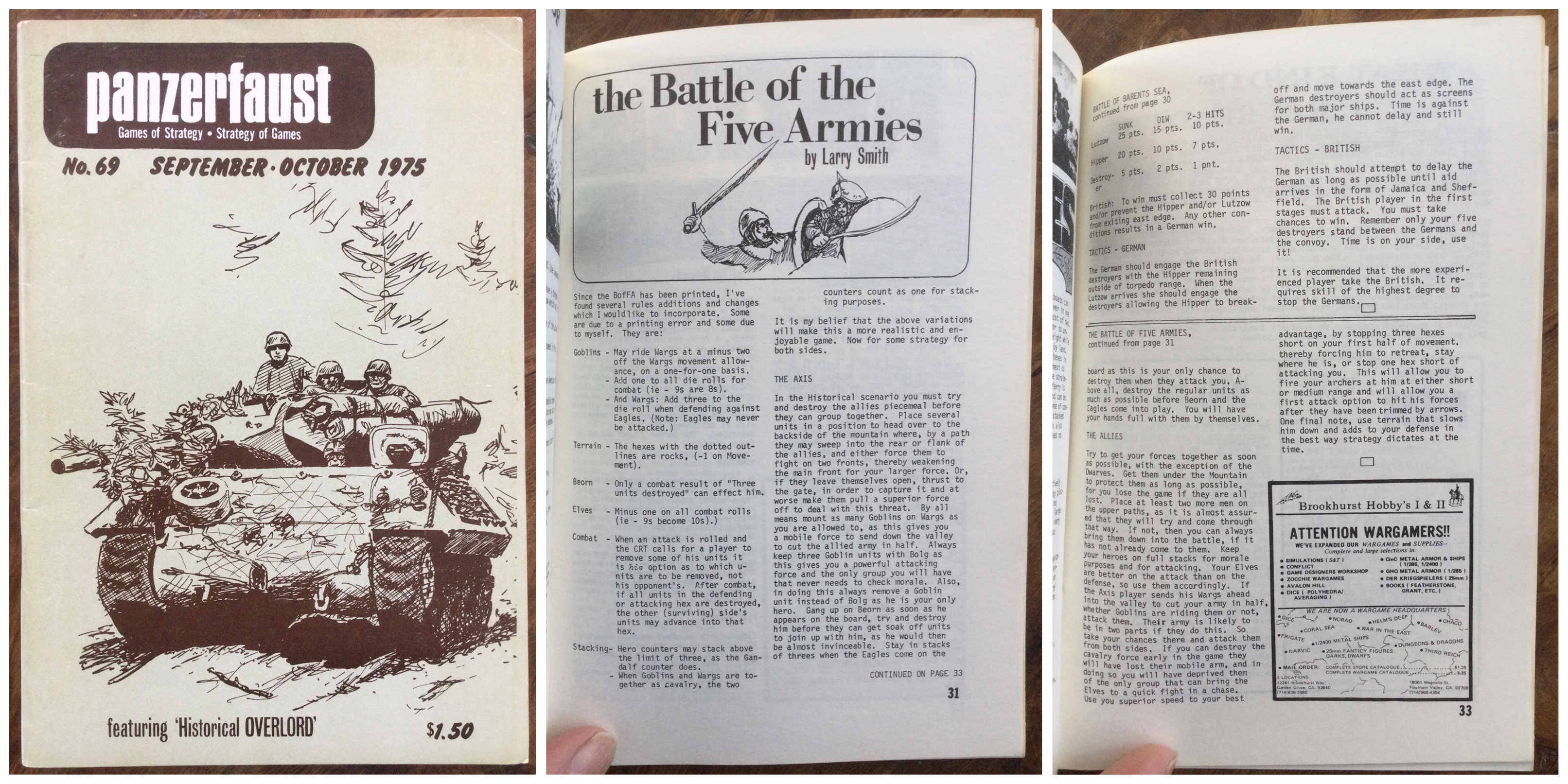 'Dragon' magazine issue 1, had an article on how to turn the TSR board game into a wargame with miniatures using some aspects of the Chainmail wargaming system. The magazine also had an advert for the TRS game.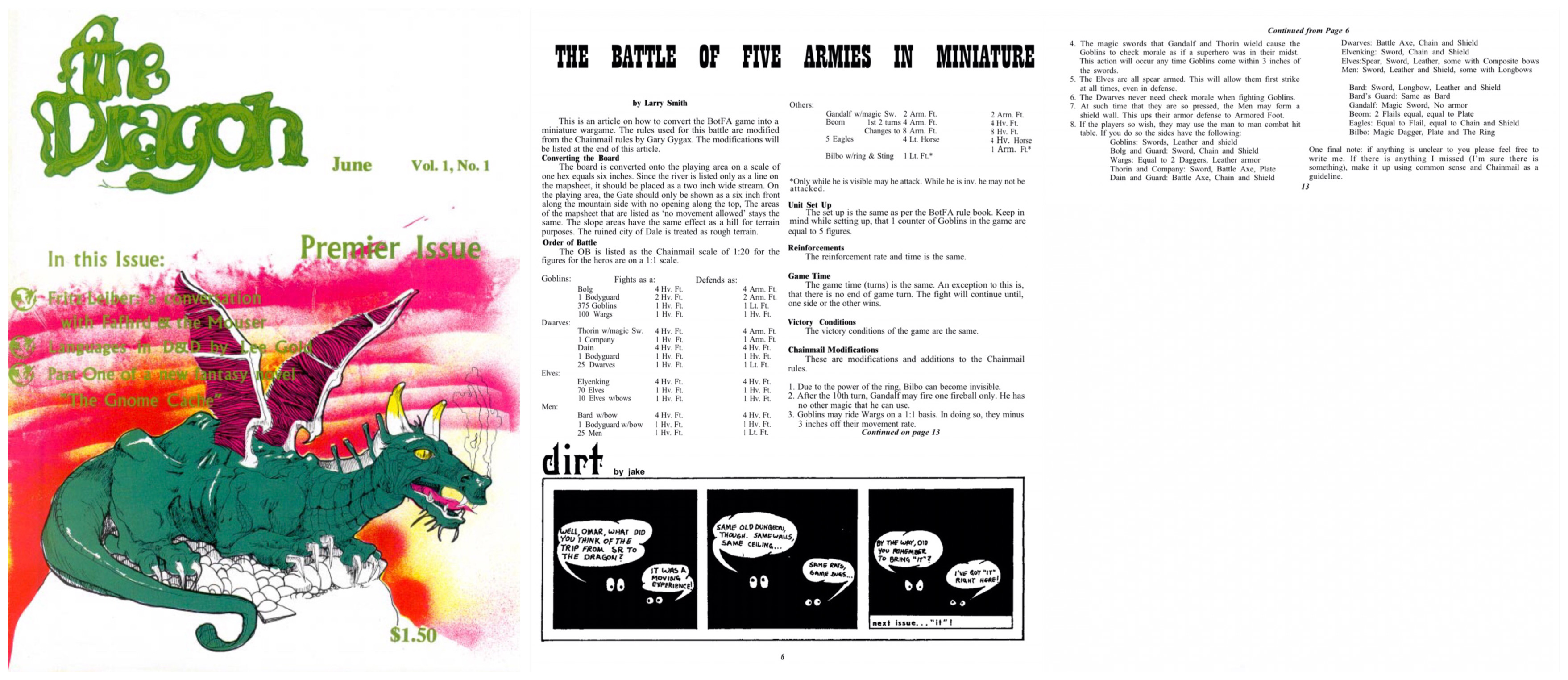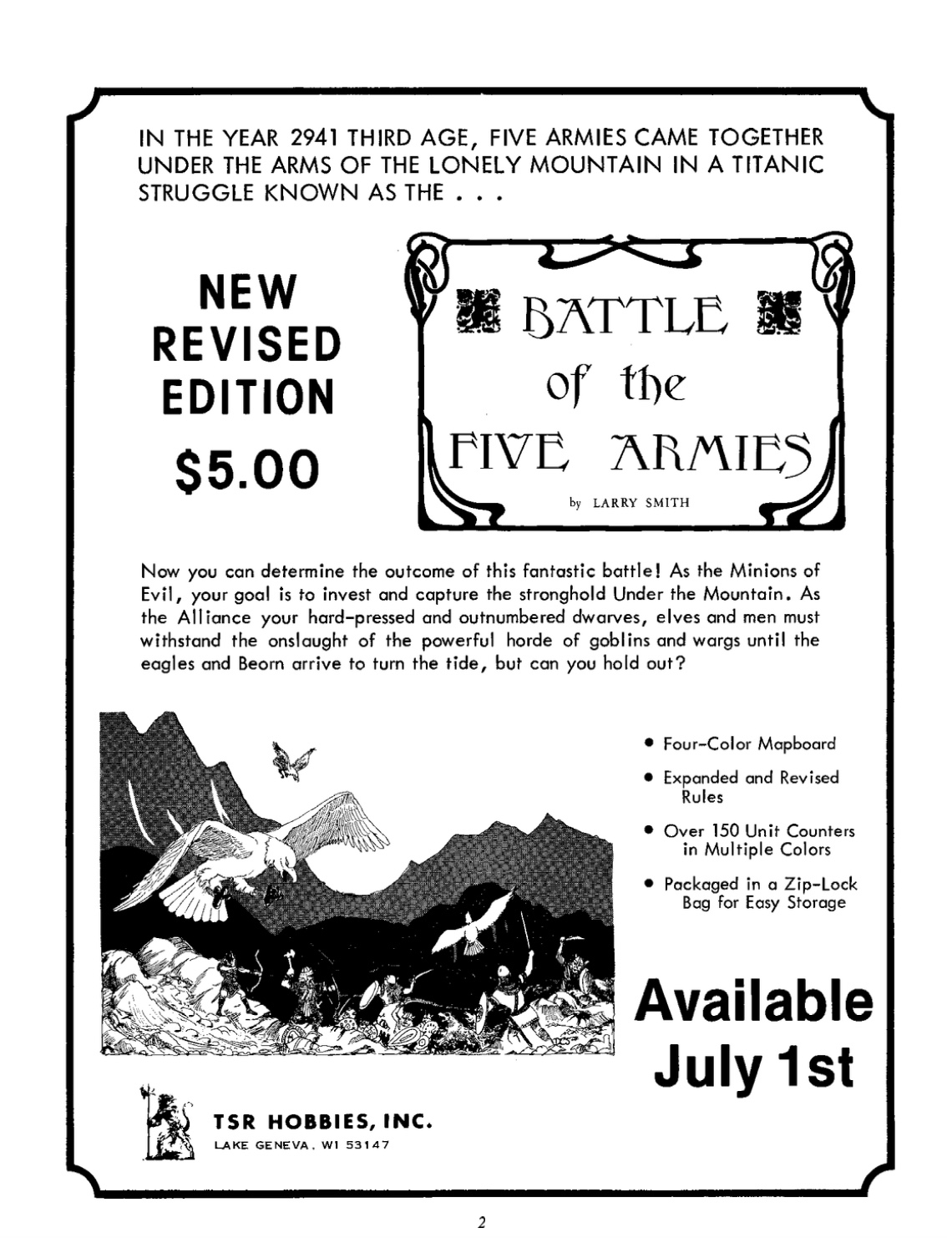 The next Battle of Five Armies game was by ICE in 1985. This game is similar to the Lore/TSR game, it has similar game mechanisms, but is a different game. This is the first officially licensed game. The company produced a few Tolkien based games under their licence particularly the MERP Roleplaying system.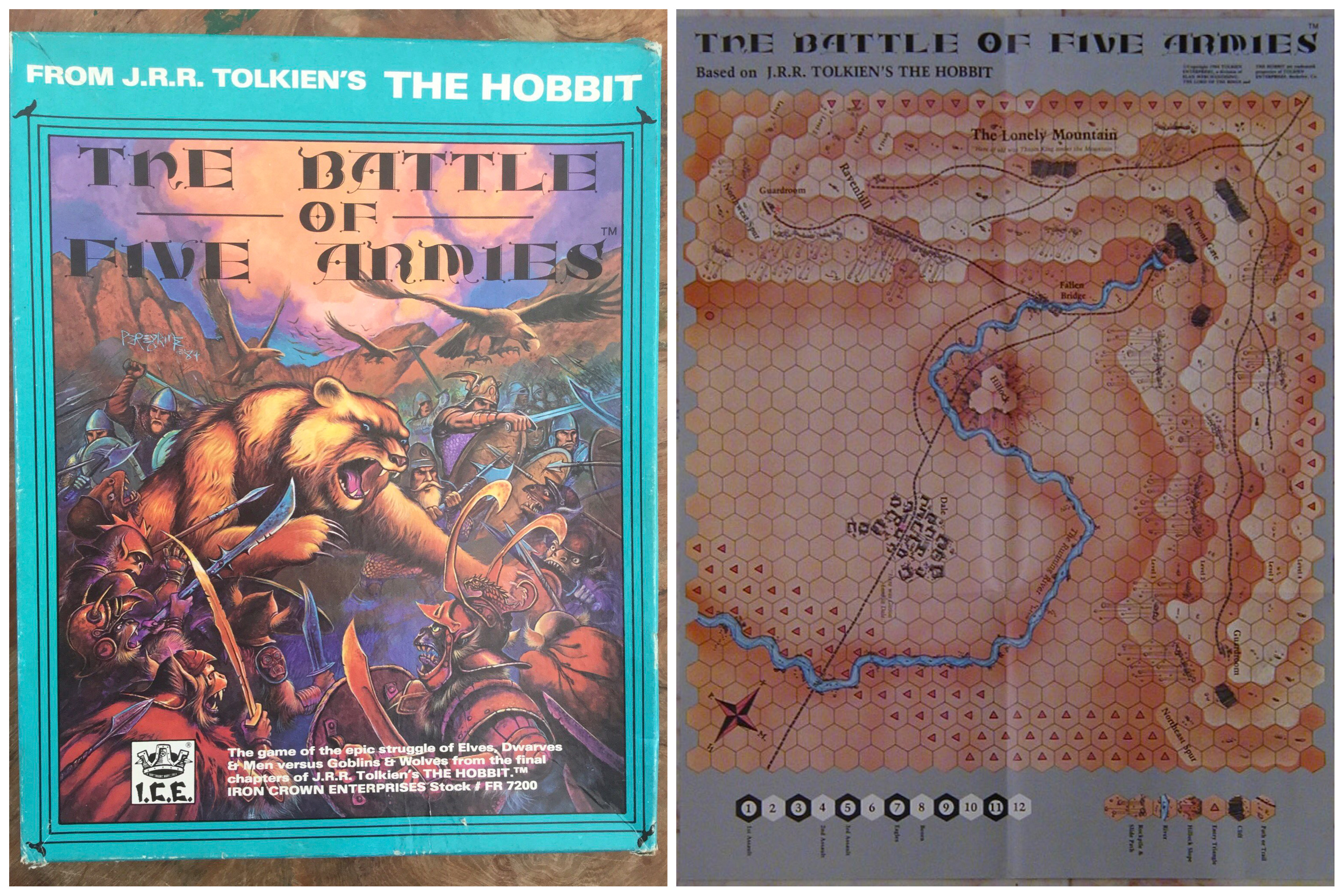 In 1997, the game "La Battaglia Dei Cinque Eserciti" Board Game was published in the Italian magazine KAOS, issue 50. It had been previously published in the fanzine "La voce del drago" (no 3/1982), then in the fanzine "I Signori del Gioco", then in the fanzine "Q" with improved graphics that the Kaos magazine reused. I cannot find any information about these previous publications.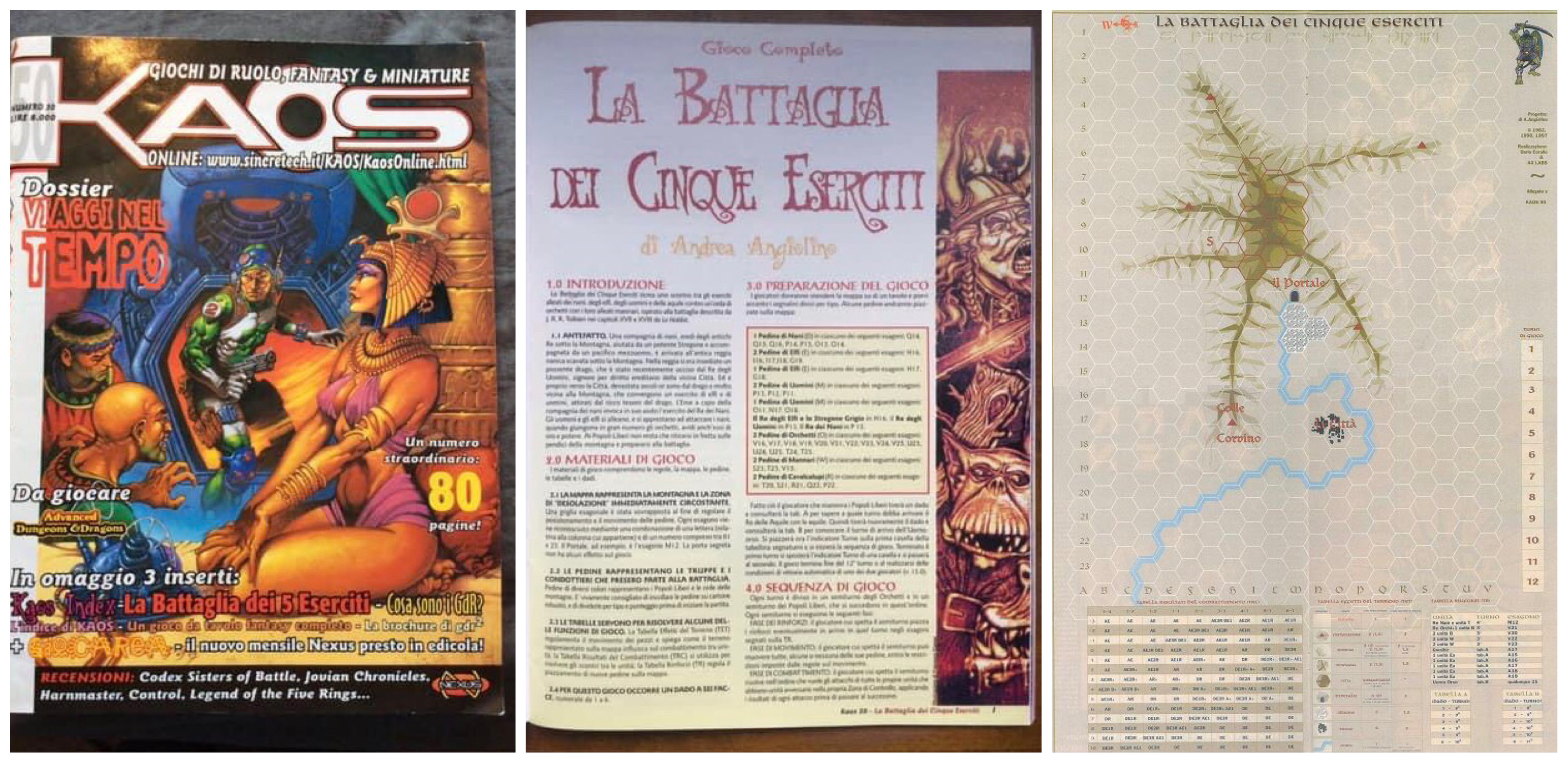 In 1998, 'Miniature Wargames' magazine (issue 193, August) published wargaming rules for the Battle of Five Armies titled "The Battle of Lonely Mountain". This was part of a series of Wargaming rules for various Middle-earth battles by the writer.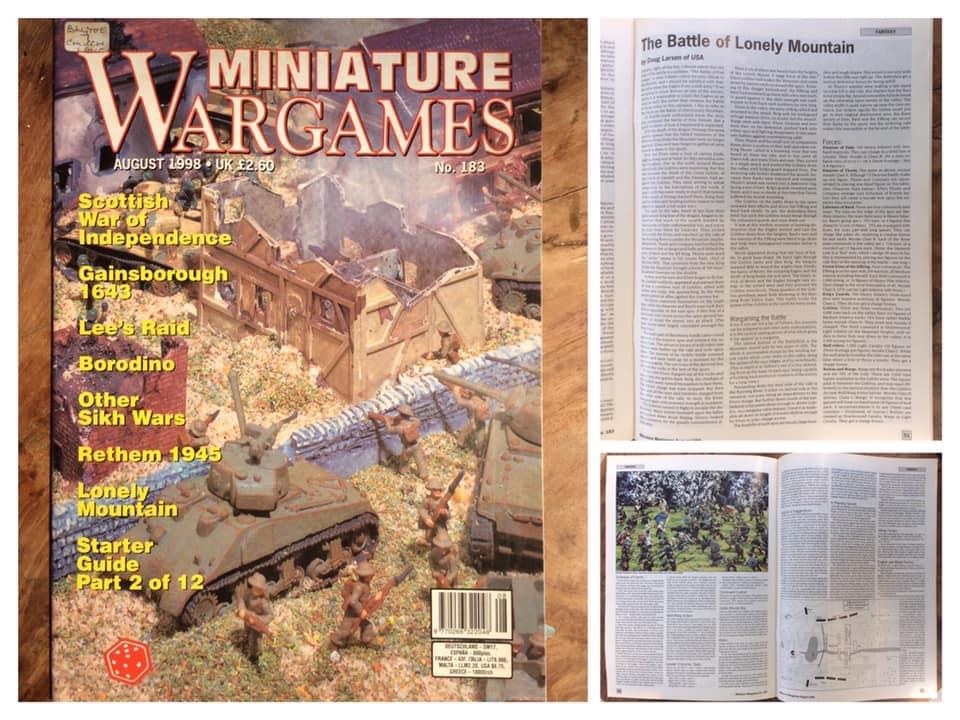 Middle Earth Games produced and ran Play By Mail games of their Battle of Five Armies wargame in the 1990's. Although this was run through an online portal, a rules book was available, which included a play map. The game also features in their regular newsletter, News From Bree, although I am not sure if these were available as a physical copy.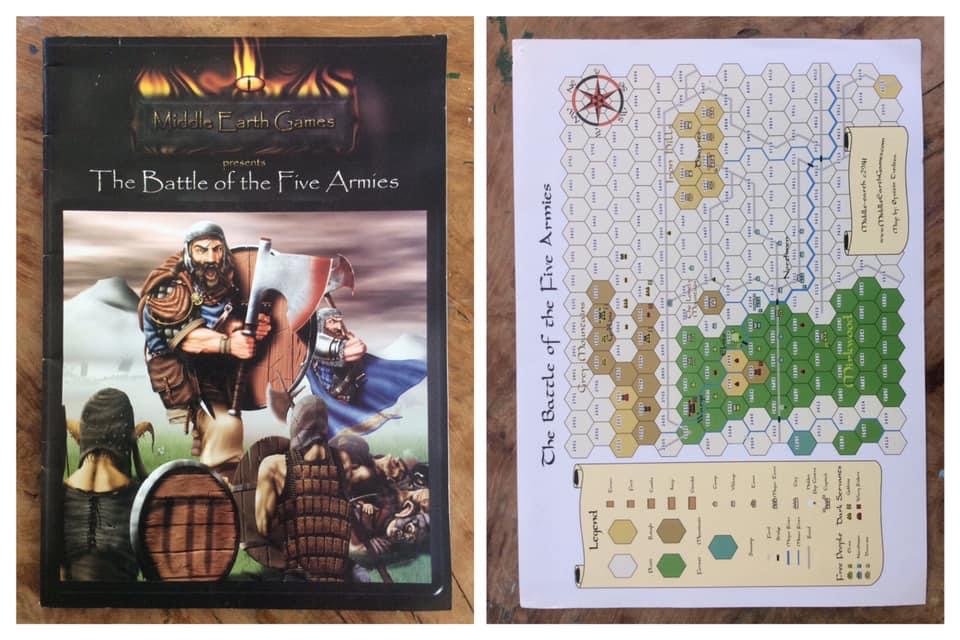 In 2005, Games Workshop released a standalone miniature wargame of the Battle of Five Armies. This was a complete game in a single box and included small scale 10mm figures. There were 8 additional metal figures expansions available. The game was not compatible with their main Lord of the Rings Battle Strategy Game system (see below), although it did use some of the same mechanisms.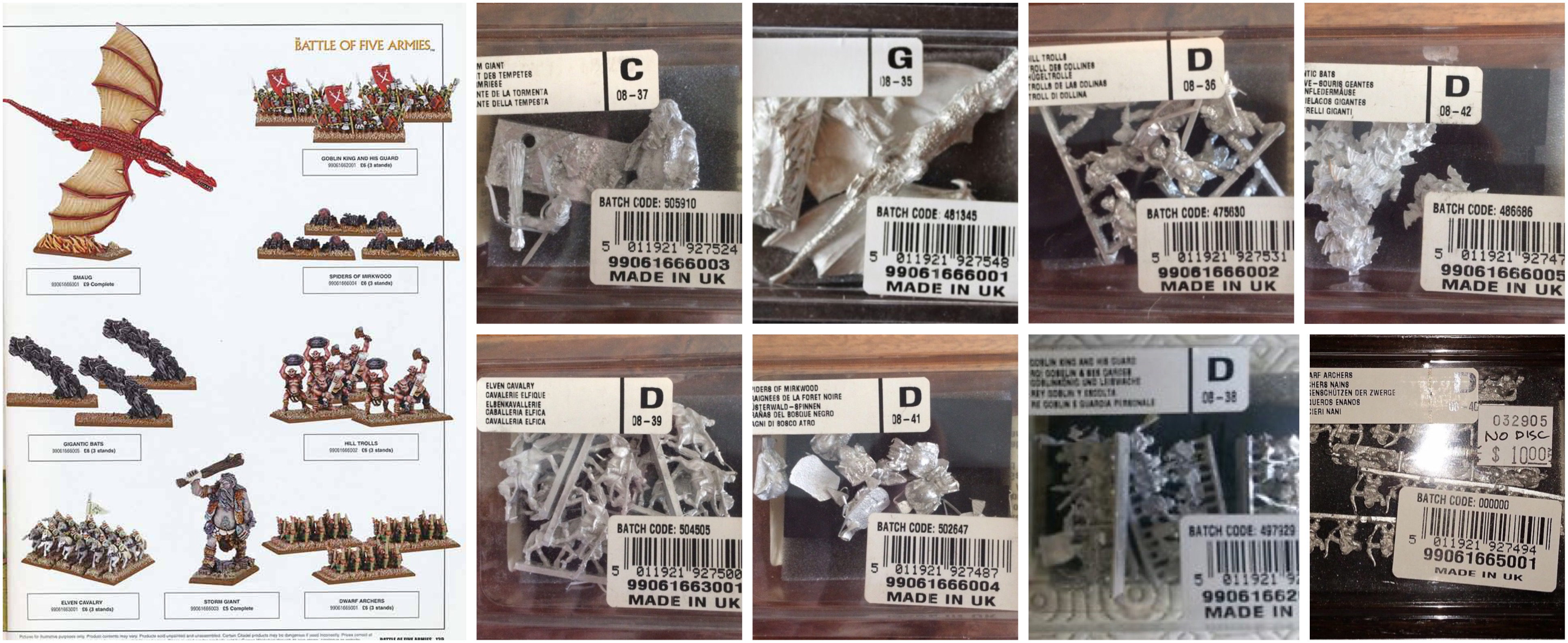 As part of the Lord of the Rings Card Game by Fantasy Flight, their "On the Doorstep" expansion, released in 2014, includes cards and rules to be able to play the Battle of Five Armies. Note: the Core Set is needed to play the expansion.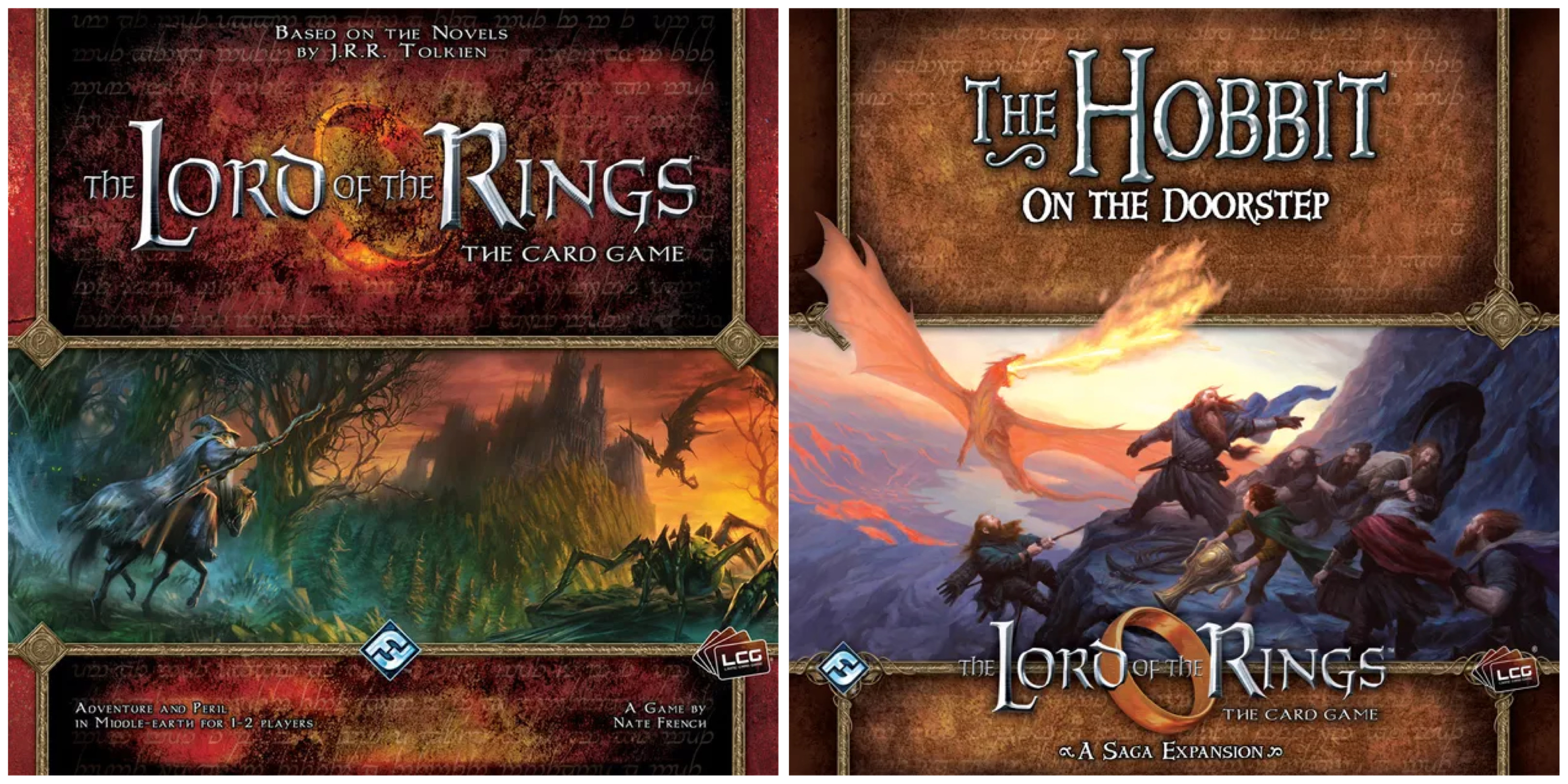 Another Battle of Five Armies Board Game was released by Ares, in 2014. A revised edition was released in 2022 in exactly the same packaging but with slightly updated rules. In 2019 a limited Collectors Edition was produced with deluxe packaging and contents, including 126 hand painted playing pieces, it was limited to 1500.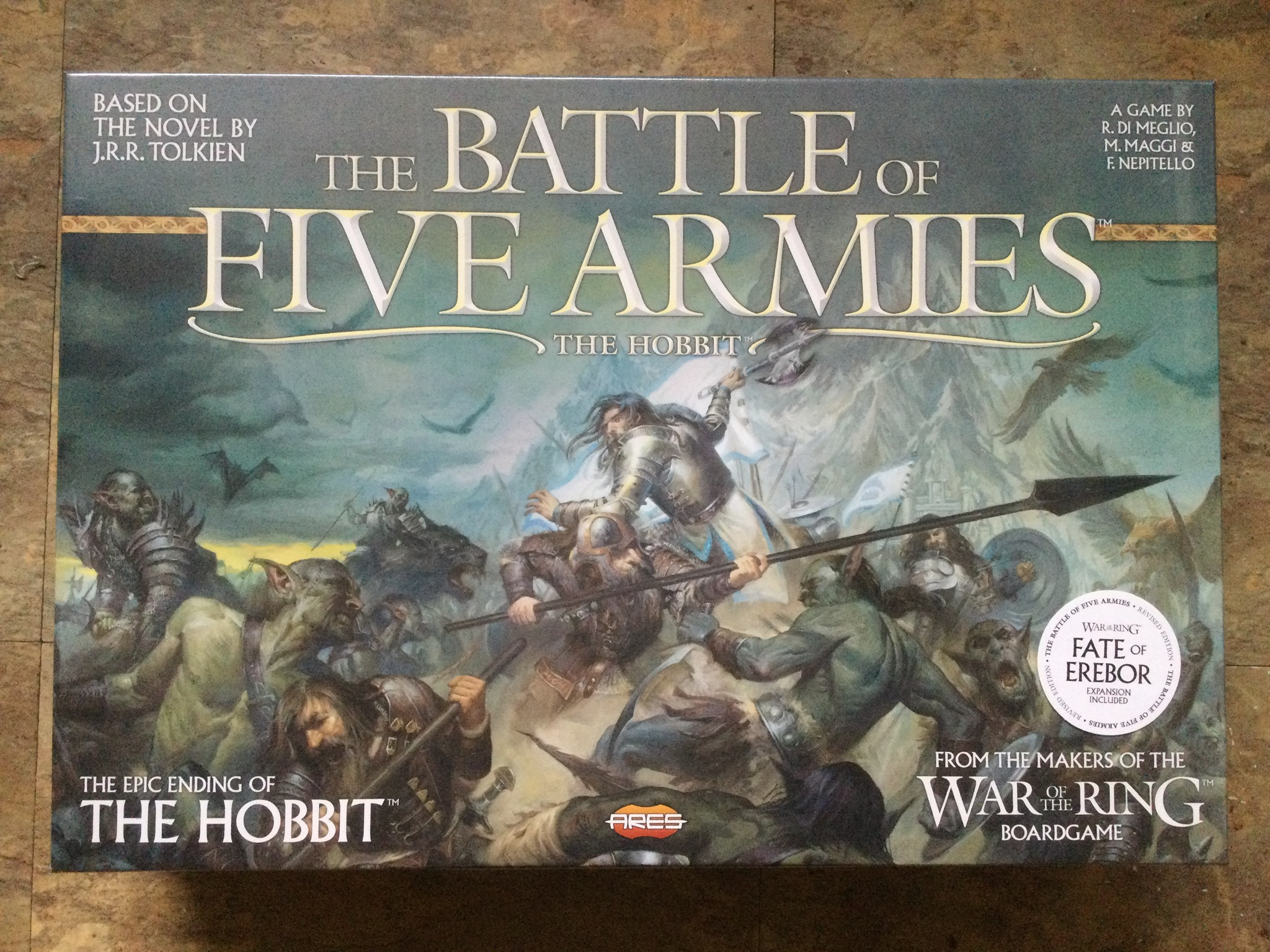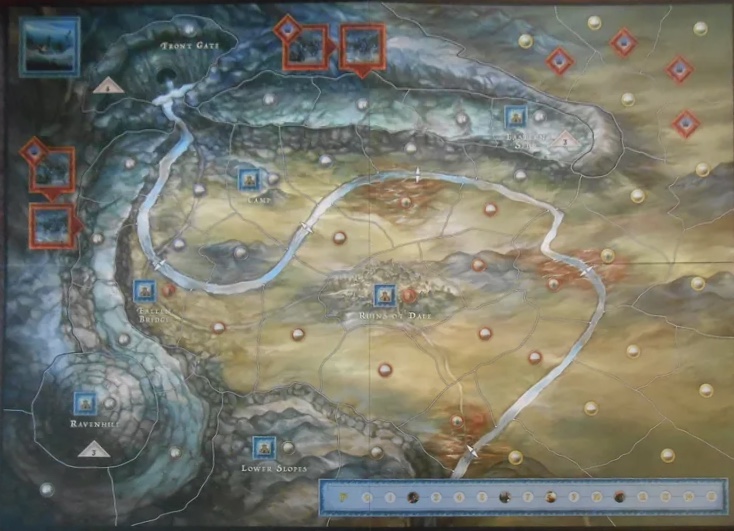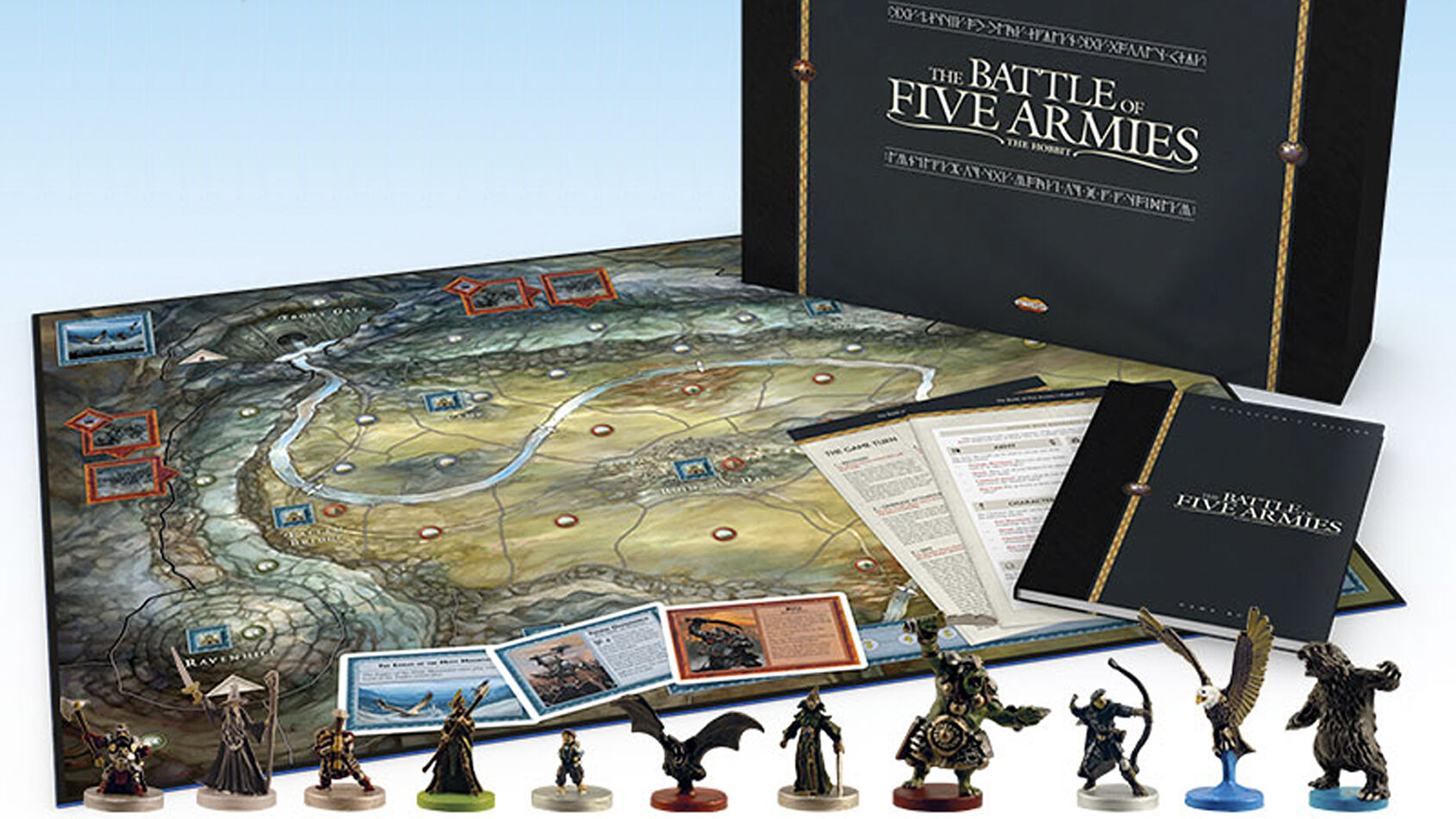 Games Workshops huge Lord of the Rings and Hobbit Strategy Battle Game wargaming system, based on the Peter Jackson movies, included a Battle of Five Armies expansion. This came free with the 'White Dwarf' magazine issue 46, 13 December 2014 (although it was also available as a free download).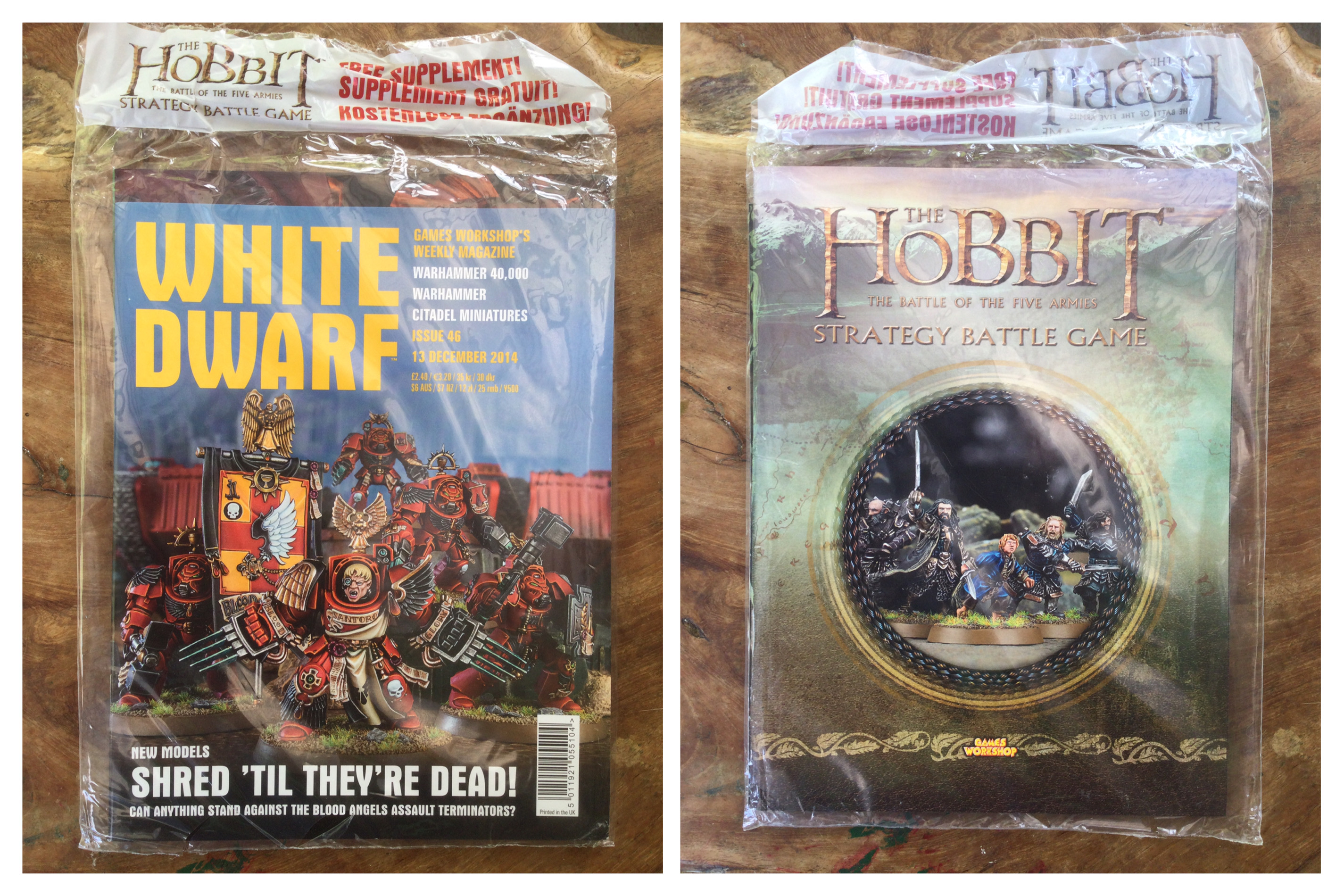 The Games Workshop Strategy Battle Games fanzine magazine 'SBG' Issue 6, published in 2018, was devoted to the Battle of Five Armies.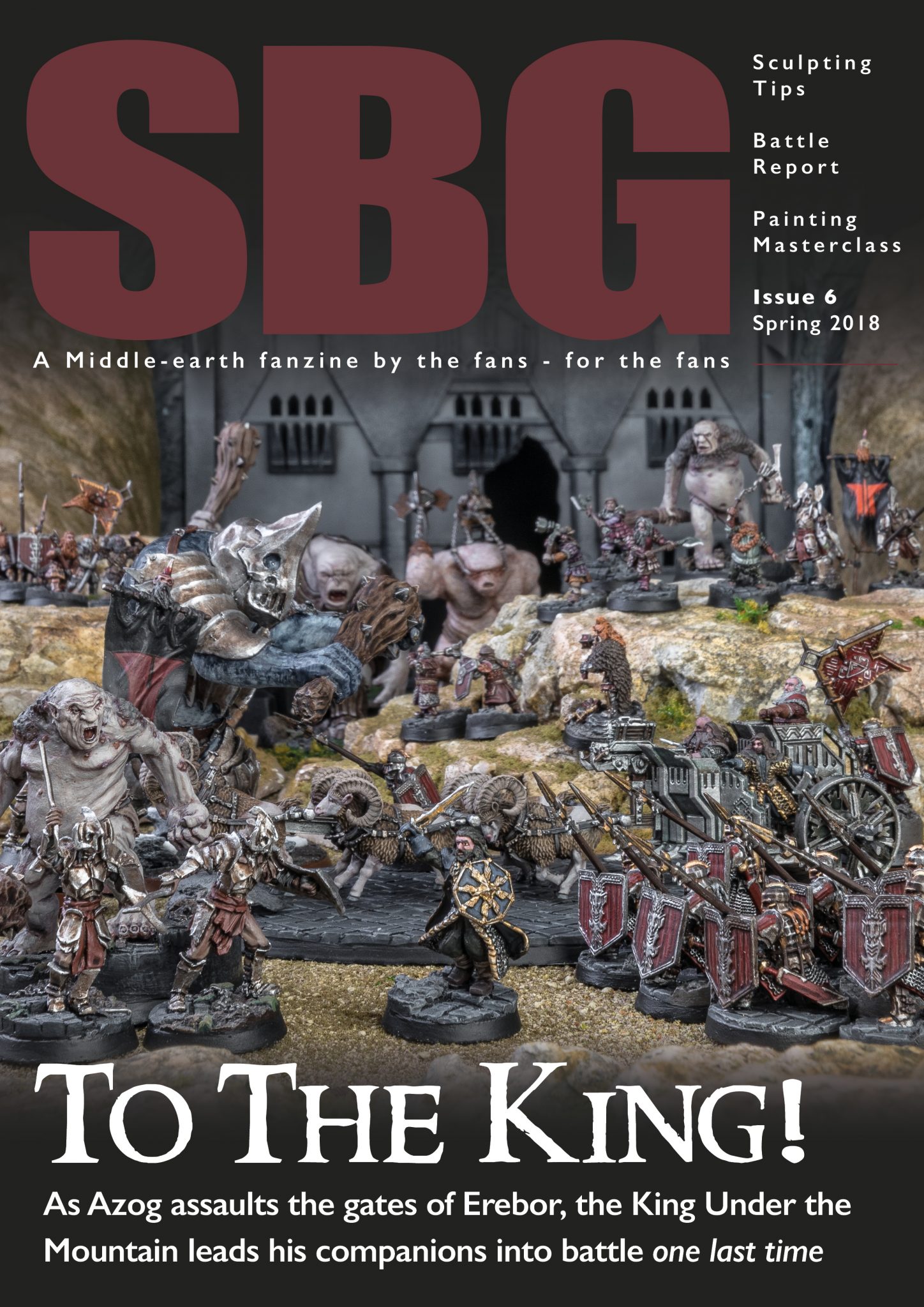 If anybody knows of any other table top games covering the Battle of Five Armies then please let me know.