Later impression jackets [LotRs]
(1)
2
---
Since my return to the buying and selling scene I have noticed that there are quite a few 1/1 books out there with later impression jackets. I'm curious what this does to the collectibility of the book? It seems like the book would be worth the same as if it had no jacket at all. Anyone have an opinion? Thanks
---
If the two were brought together (at a later date), by anyone besides the publisher, then I think it totally trashes the collectability; personally. Essentially, there is the whiff of deliberate deception at some point in the books history.

BH
_________________
You drive a hard bargain – you can have it for £10 all-in – one consolation (for you) is that you do not have to hear the cries of my children, for bread...
---
Agree. Don't like the thought that a dj has been changed and someone has replaced with wrong impression. Would rather wait and save money until right copy came along. This can be frustrating I know but patience is the key here especially if funds are limited.

This being said as khamul eluded too sometimes the 'odd' dj was put on by the publisher so research needed. For me the fun is still in the hunt and to find a better copy every time I buy.

Some good books out there at moment if you look hard enough.
By
Stu


---

Peeta wrote:
Since my return to the buying and selling scene I have noticed that there are quite a few 1/1 books out there with later impression jackets. I'm curious what this does to the collectibility of the book? It seems like the book would be worth the same as if it had no jacket at all. Anyone have an opinion? Thanks
Yes, worth the same as an un-jacketed copy unless done by the publisher. That said, I have taken a perfect ex-libris jacket and mated it with a matching book (that had no jacket) to produce a combination that is perfectly correct and matching. I think the only problem is when the bits don't match.
---
Here is good example of a mismatch and it sold for £424
Mad - I bet you could negotitate this sort of price for a first wiht matching jacket !
http://www.ebay.co.uk/itm/Return-King ... ks_UK&hash=item231cd82430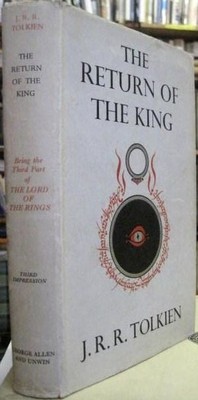 ---
Here's one, that probably the only difference from the one you posted laurel is the dustjacket, for an absolutely absurd price.
http://www.ebay.com/itm/200751441456? ... _trksid=p3984.m1438.l2649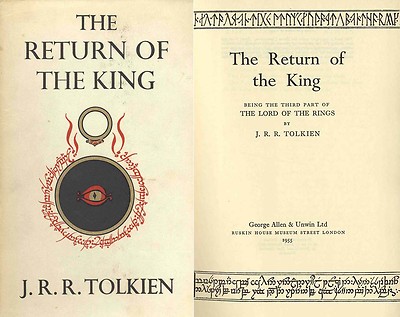 ---
This is interesting; second printing book, ninth printing dust jacket. Starting bid $360
http://www.ebay.com/itm/J-R-R-TOLKIEN ... tible&hash=item1c26ea9954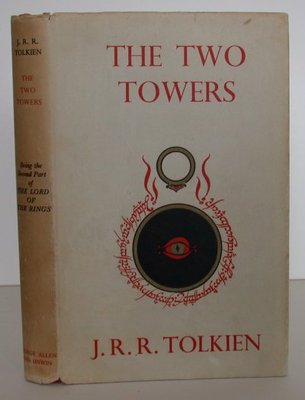 ---
So i just ran across Elwe's post for his 1/1 FOTR and TT that sold for over $2000 a piece, so maybe the ROTK i posted was not priced outrageous...but laurel, where do you think you can get a 1/1 ROTK for 500 pounds?
---
I think even Elwe will admit he got a very good price for such a book.
As we have discussed before prices and especially on ebay isnt an exact science and thus you will see highly prices books and of course bargains. There have been at least 5 ROTK under £500 sold this year on ebay and I know of at least 4 others sold via other sources.

Of course not to say you will see another or maybe you will that the luck of draw and patience. Maybe others will not agree but £500 for this book is max in my mind.

If you want a ROTK for £500 let me know ;)
---
You didn't say it had to be a decent copy, did you?

Return of the King J.R.R. Tolkien First Ed First Imp Lord of the Rings
(Failed to sell at EUR 299)
BH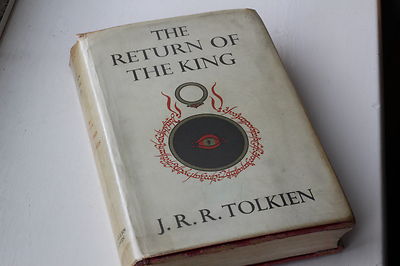 _________________
You drive a hard bargain – you can have it for £10 all-in – one consolation (for you) is that you do not have to hear the cries of my children, for bread...
(1)
2