Back to Auctions Home

143300771750
Seller: mbnj77
(862)
100.0% positive
Manasquan, New Jersey, US
Completed
:
Ended Nov 9, 2020 12:22:49 PM
Category: Books:Antiquarian & Collectible
Buy-It-Now:
$995.00
Viewed 1524 times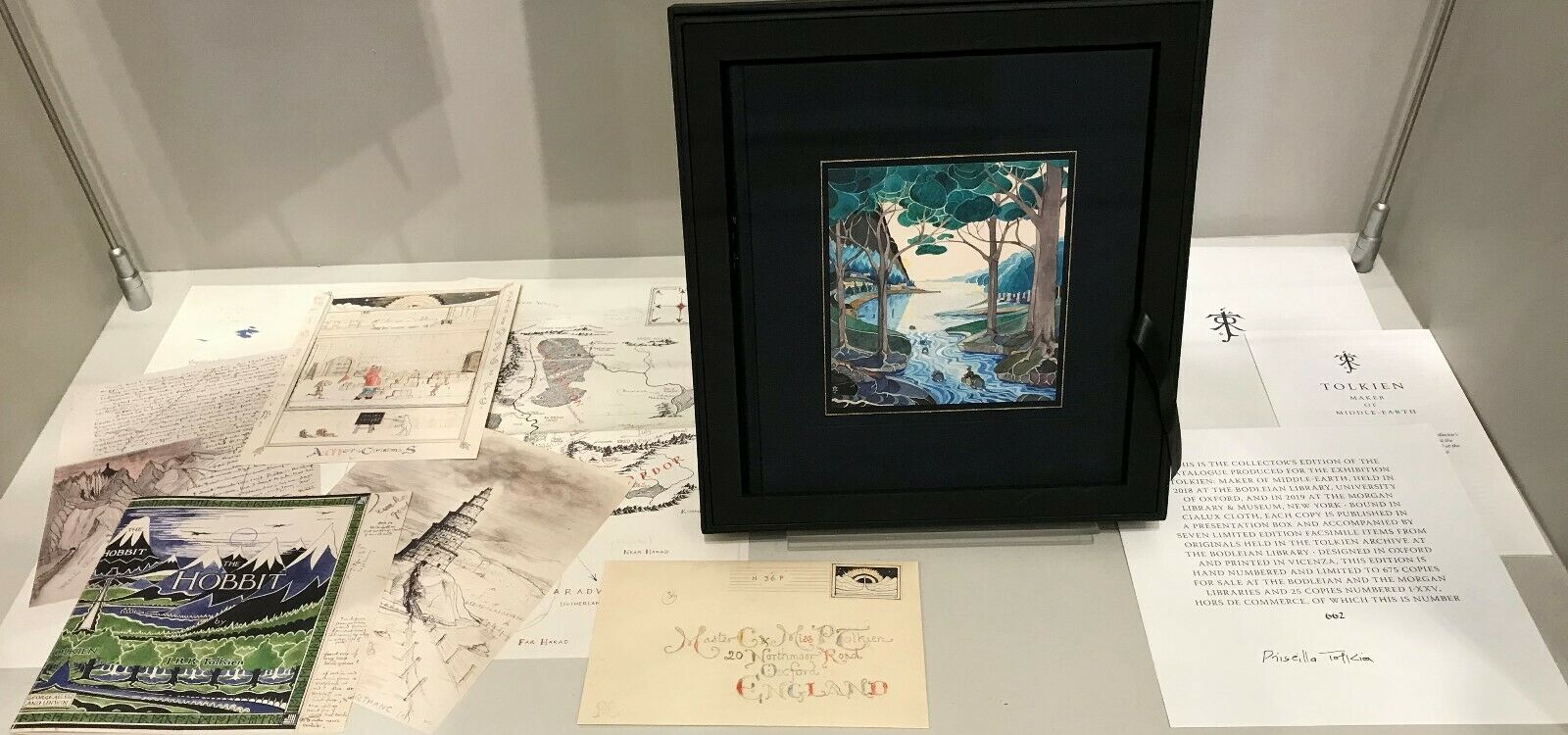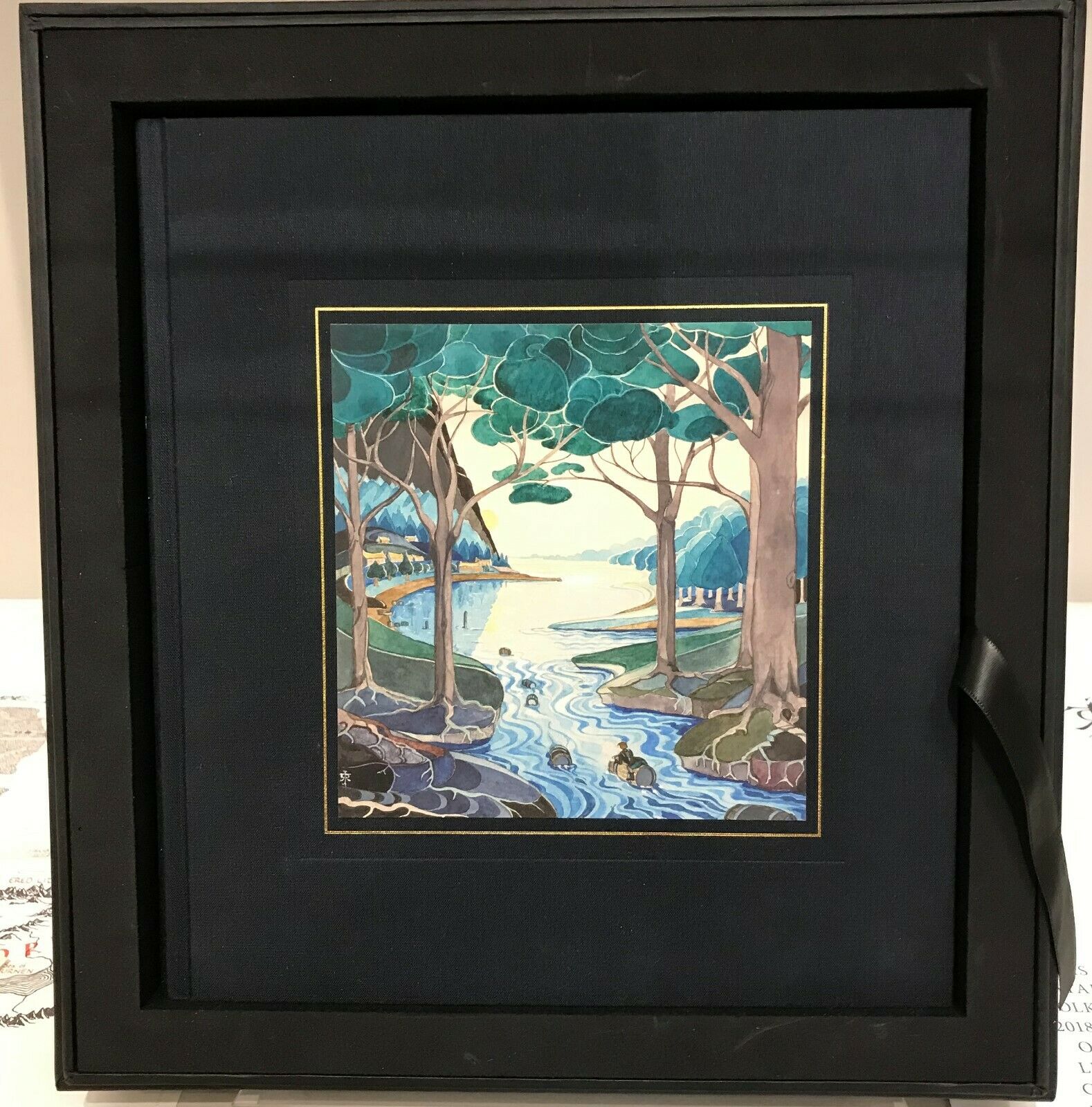 The Bodleian Library, Oxford, UK, 2018. Square 8vo., 416pp. Gorgeous NEW Limited Edition, #674 of only 675 copies printed in conjunction with the exhibition on the life and work of JRR Tolkien at the Bodleian Library in 2018 and the Morgan Library & Museum in 2019. This copy is Brand New, still in the shipping box and shrink-wrapped. From the Publisher & The Morgan Library: "Bound in Cialux and published in a custom-made presentation box, the book is printed with special endpapers reproducing Tolkien's drawing of the Elvenking's Gate. The Collector's Edition contains seven unique facsimiles items of JRR Tolkien's work printed on fine Italian paper. These include Tolkien's painting of the dust jacket for The Hobbit, reproduced for the first time on both sides, revealing Tolkien's plea to his first publisher, Stanley Unwin, to print the sun in red and culminating in the underlined instructions to his printer on the reverse of the painting 'IGNORE RED'. Also included is a drawing of the Tower of Orthanc, drawn on the back of an Oxford undergraduate student's exam paper on Chaucer which Tolkien has cancelled with diagonal lines, as well as a manuscript page from The Lord of the Rings describing and illustrating Shelob's Lair. Both of these have never before been reproduced on both sides. For over 23 years, Tolkien wrote and illustrated Christmas cards and letters for his children, complete with beautifully addressed envelopes and exquisitely painted postage stamps. Included here is the Father Christmas letter and envelope for 1936, addressed to Tolkien's youngest children, Christopher and Priscilla, and bearing a jewel-like stamp from the North Pole, together with the accompanying Christmas card depicting Polar Bear's bath (which overruns and risks wetting the children's gift on the floor below). In the bottom section of the image, Polar Bear instructs the elves on the unique number set aside for every child, ensuring that Christmas gifts are matched and delivered to the correct recipient. Finally, a facsimile of the newly discovered map drawn by Christopher Tolkien, with annotations in JRR Tolkien's hand (including notes such as 'Hobbiton is assumed to be approx. at the latitude of Oxford', 'Minas Tirith is about the latitude of Ravenna'), from which Pauline Baynes painted her poster map of Middle-earth. Each facsimile item is reproduced from newly commissioned photography, faithfully reproducing the originals kept in an underground safe in the Bodleian Library. Presented in a custom-made envelope bearing Tolkien's cipher, they are accompanied by a six-page illustrated guide describing and interpreting each facsimile item. Every copy of the Collector's Edition includes a limitation page signed by Priscilla Tolkien and hand-numbered, guaranteeing authenticity and making this an exceptional, truly unique edition for collectors. The edition is limited to just 675 copies." A simply stunning, scarce collectable and quite desirable. Please excuse any glare or reflections in the pictures. Books I know; photography not so much. 30 Plus years buying and selling collectable books. Member ABAA, ILAN, IOBA. Please check out my stock of Modern First Editions, Sci-Fi & Mystery, Vintage Paperbacks, Biographies, and many more genres, many signed. All books are stored in a temperature controlled library in a smoke free home. All books are professionally packed and shipped. Thank you for looking.