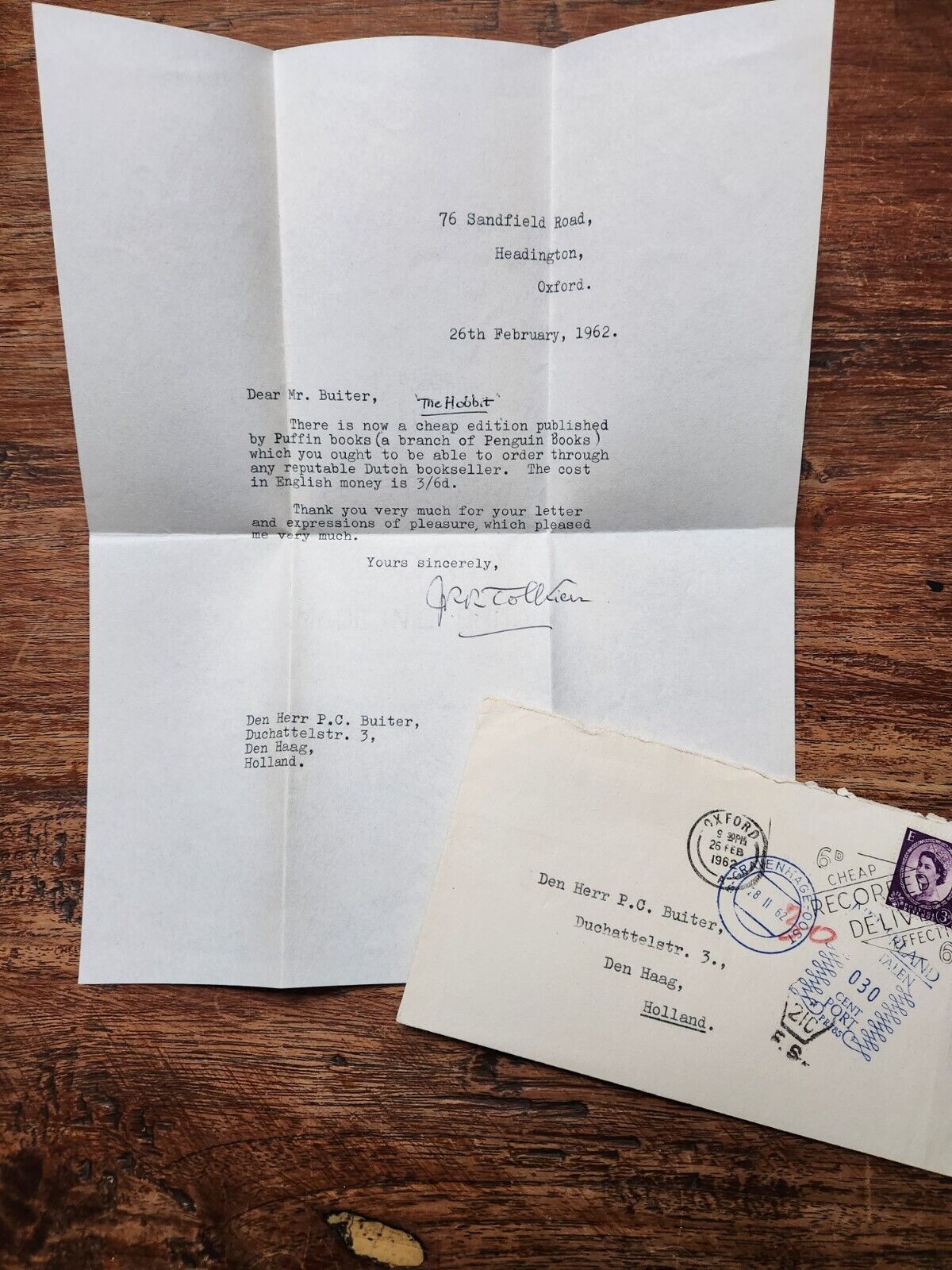 195985269385
Seller: wintersrb
(172)
100.0% positive
Gouda, NL
Completed
:
Ended Sep 17, 2023 6:18:29 PM
Category: Books, Comics & Magazines:Antiquarian & Collectable
Buy-It-Now:
£4,695.00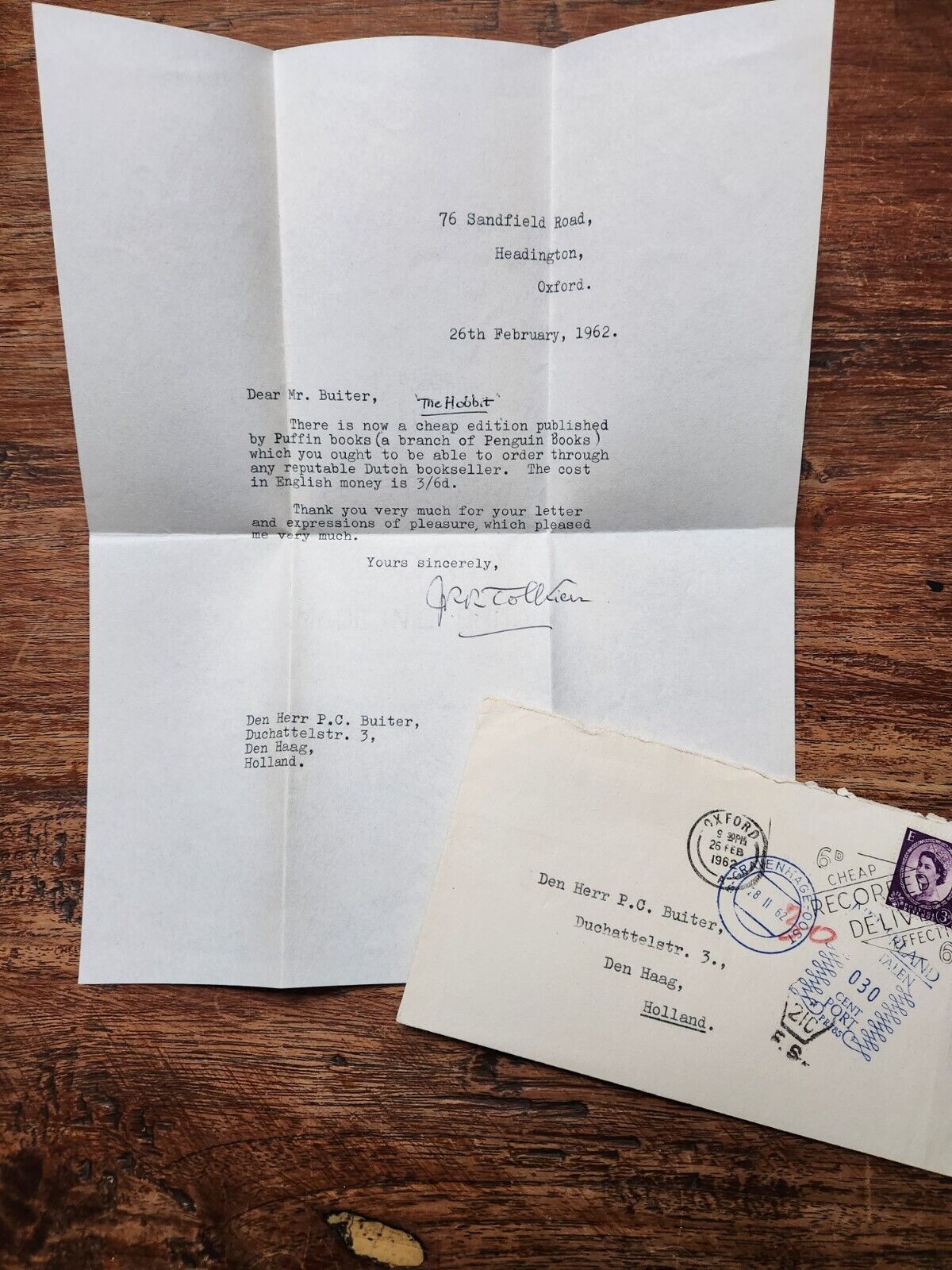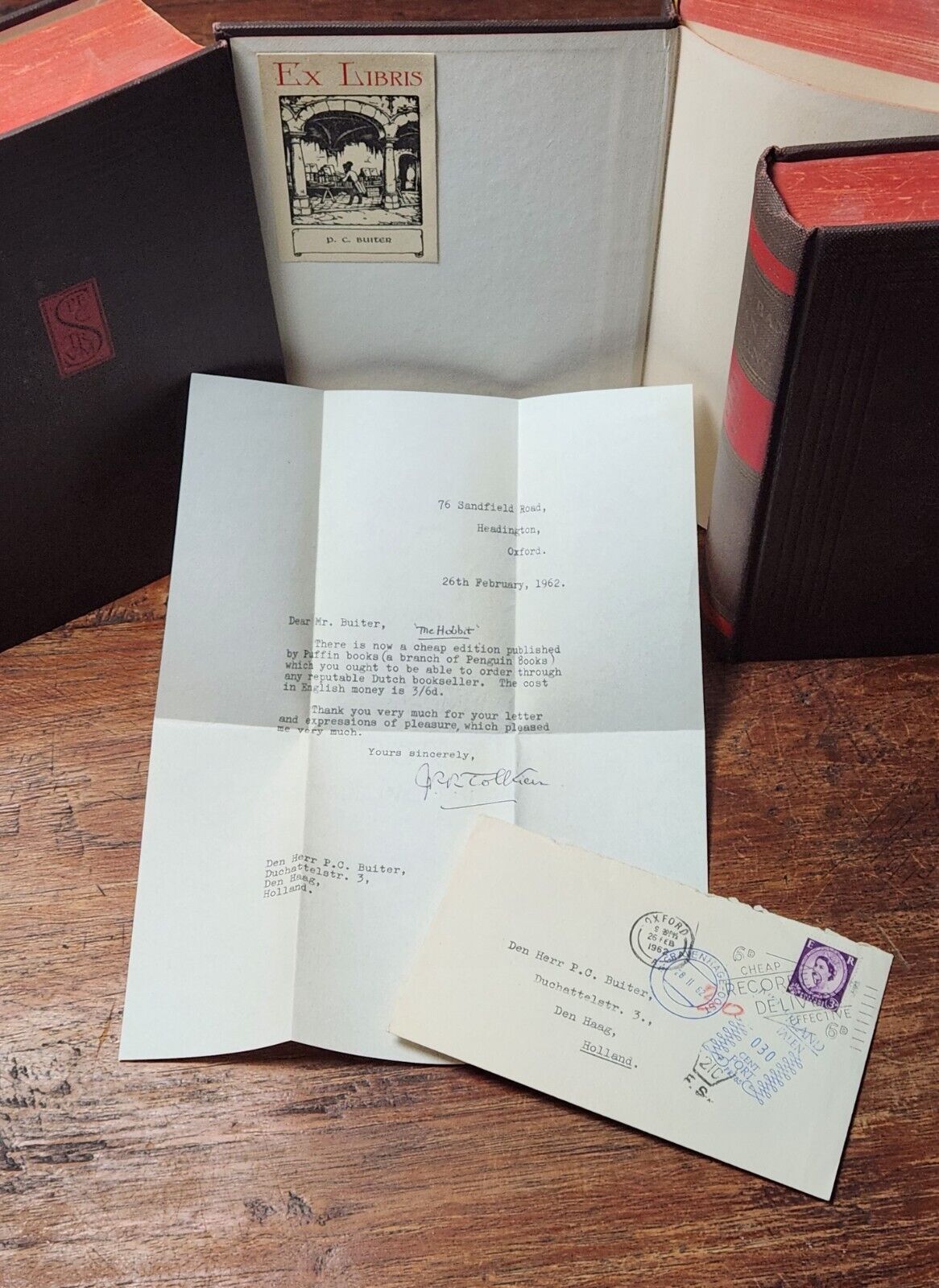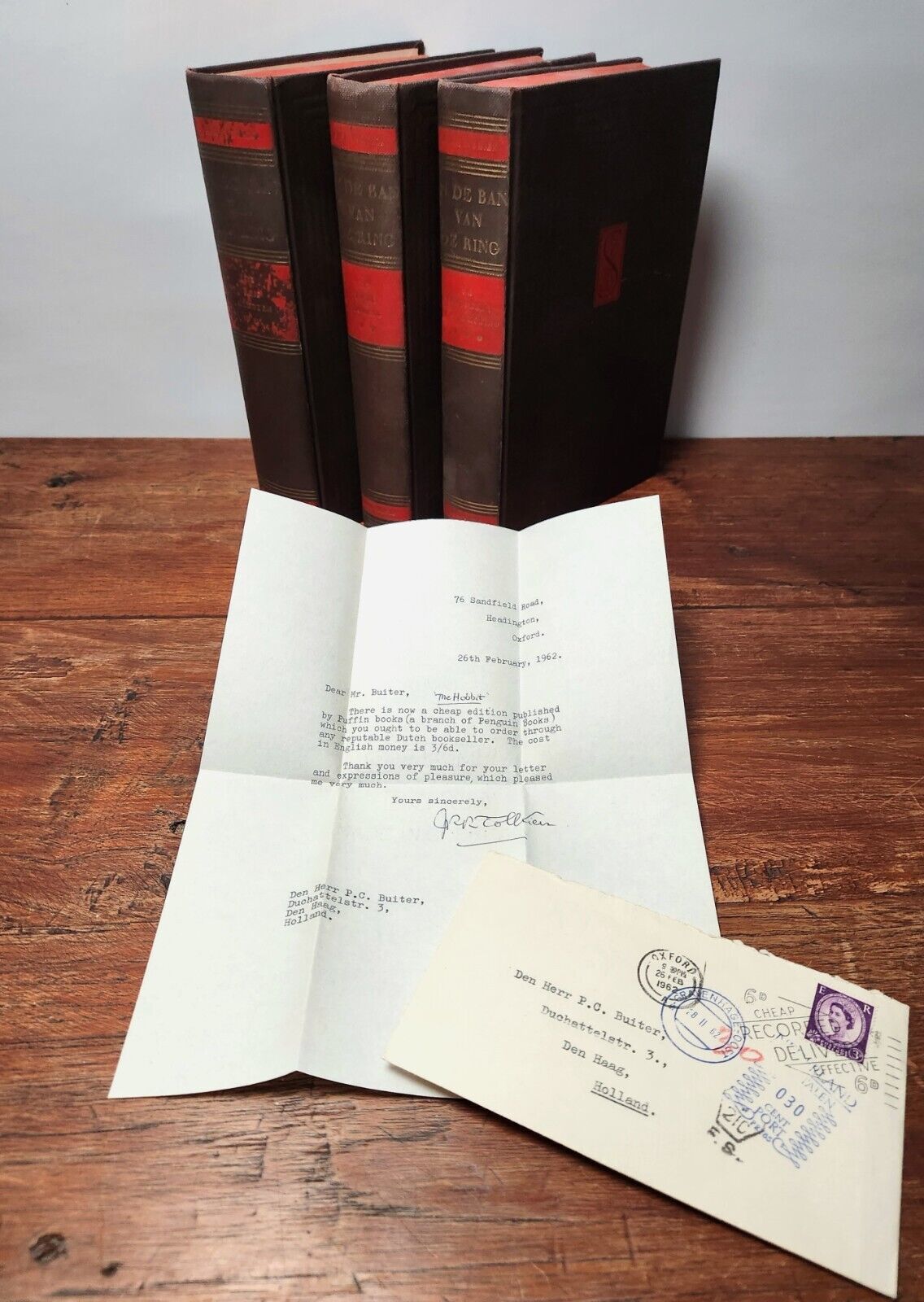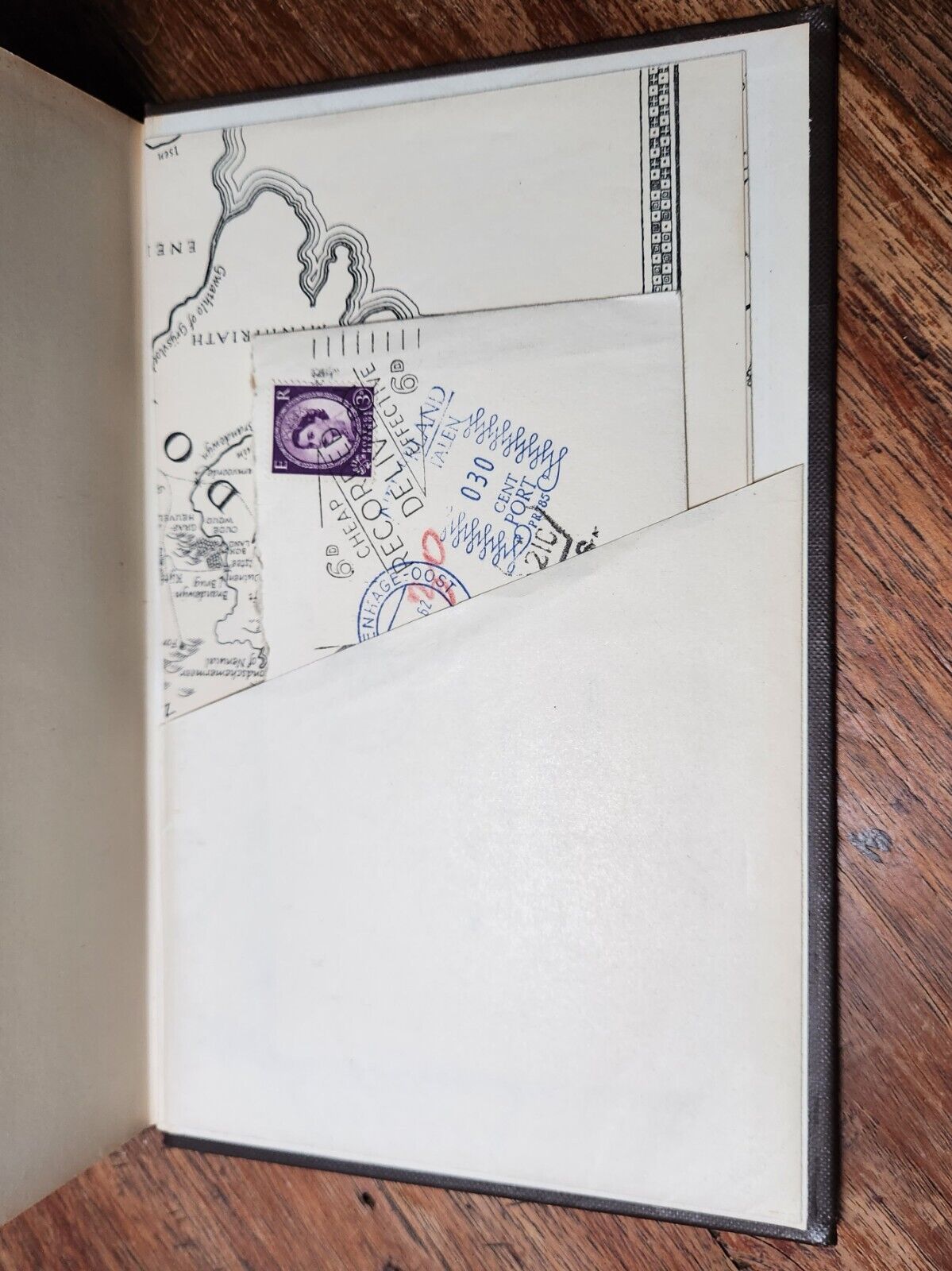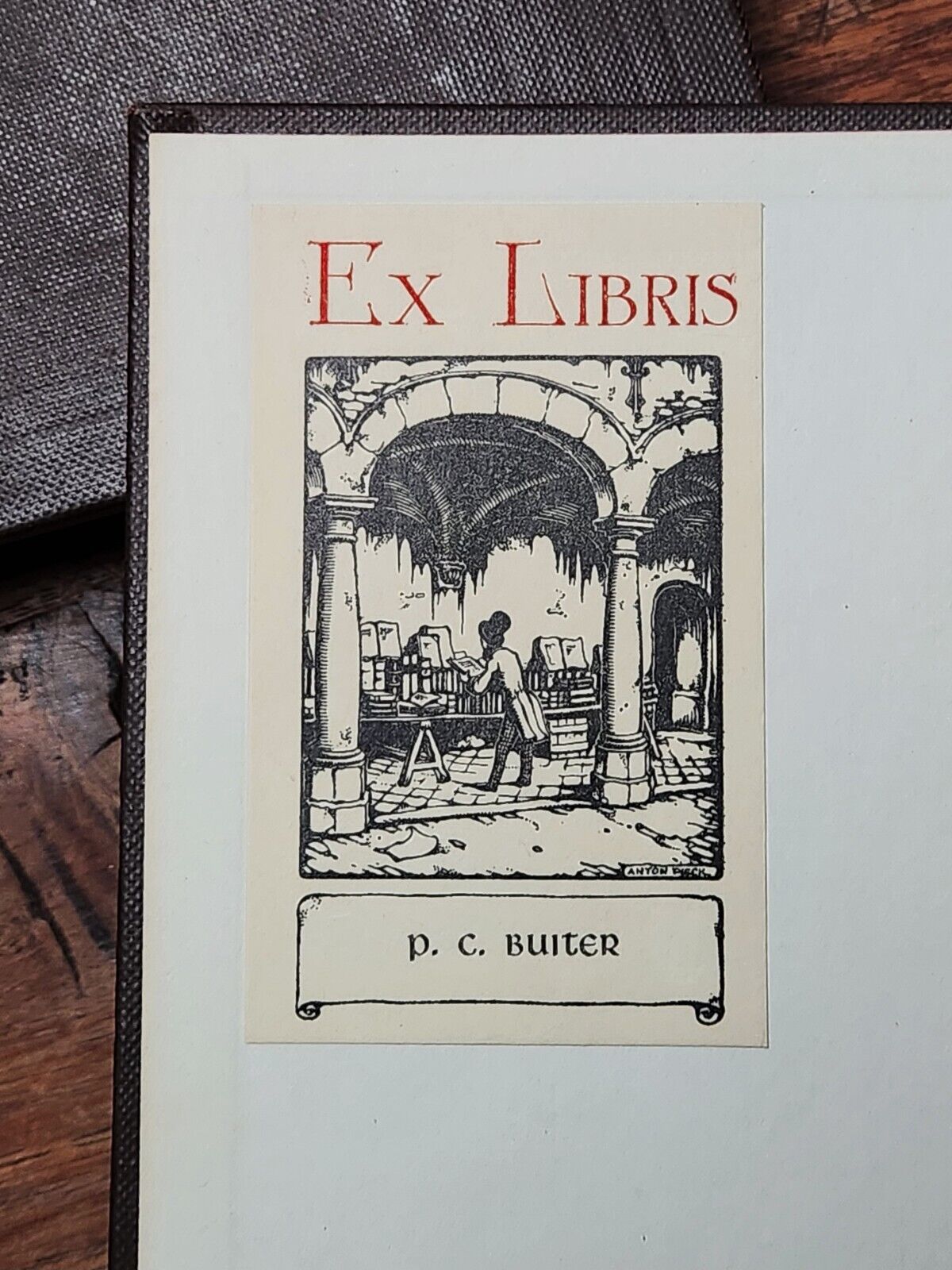 Condition: Both letter and envelope are in near pristine condition.
Typed letter dated 26th February 1962 with handwritten addition "The Hobbit", signed ("J.R.R. Tolkien"), to the 17-year-old Dutch student P.C. (Kees) Buiter, who complimented Tolkien on his work and asked for advice how to purchase an affordable English copy of the Hobbit. In the letter, Tolkien refers to the first English-language paperback, which was published in 1961 bij Puffin books. On both letter and envelope Tolkien made a remarkable mistake by addressing him in the German language ['Den Herr'] instead of Dutch ['De heer']. After receipt, the letter was kept for more than 60 years in the storage compartment of the map at the back of a First Dutch edition of The Fellowship of the Ring. Both letter and envelope are therefore still in near pristine condition. Letter ['76 Sandfield road'] aprox. 10 x 7,9 Inch – Stamped envelope ['Oxford 26 Feb. 1962'] aprox. 5,9 x 3,5 Inch Note: The letter is accompanied by the Dutch set of The Lord of the Rings of Kees Buiter, in which it has been preserved all these years. (The Dutch translation was published in 1960 in an edition of only 3,000 copies.) The first two parts of the set are in near fine condition. The last part has some water damage to the back of the cover and to the contents. All three volumes have the addressee's ex-libris on the first endpaper (designed by the famous Dutch artist Anton Pieck). This set is therefore a relevant and appropriate addition to the provenance of the letter.