Back to Auctions Home

222978359039
Seller: lataraoxalic
(1811)
100.0% positive
Rockford, Tennessee, US
Completed
:
Ended Nov 20, 2019 1:44:24 AM
Category: Books:Antiquarian & Collectible
Buy-It-Now:
$1,200.00
Buyer: o***i (196)
Viewed 1165 times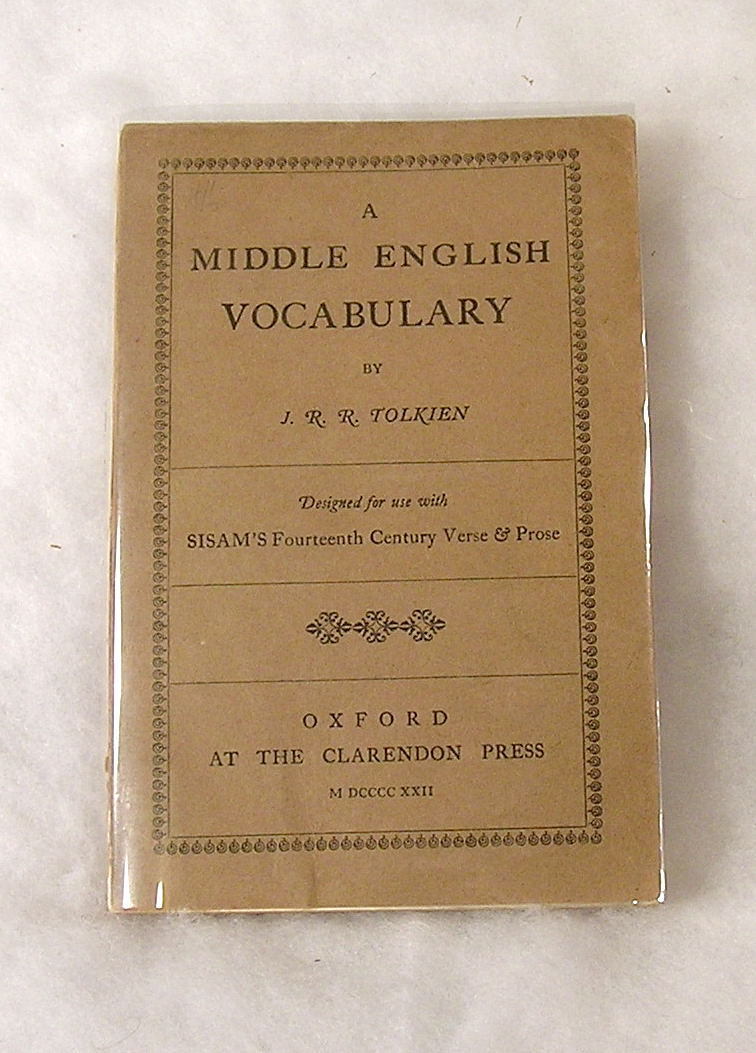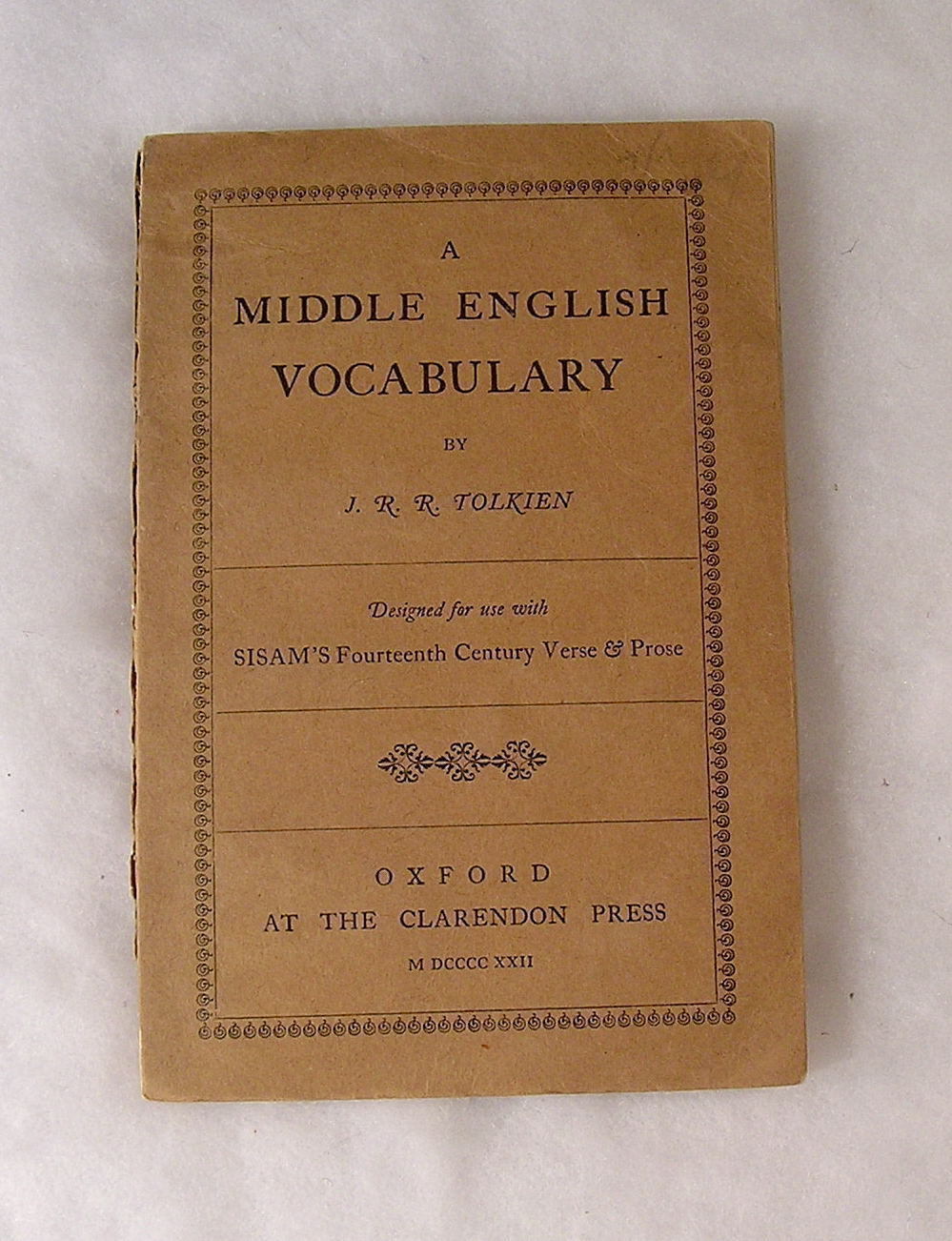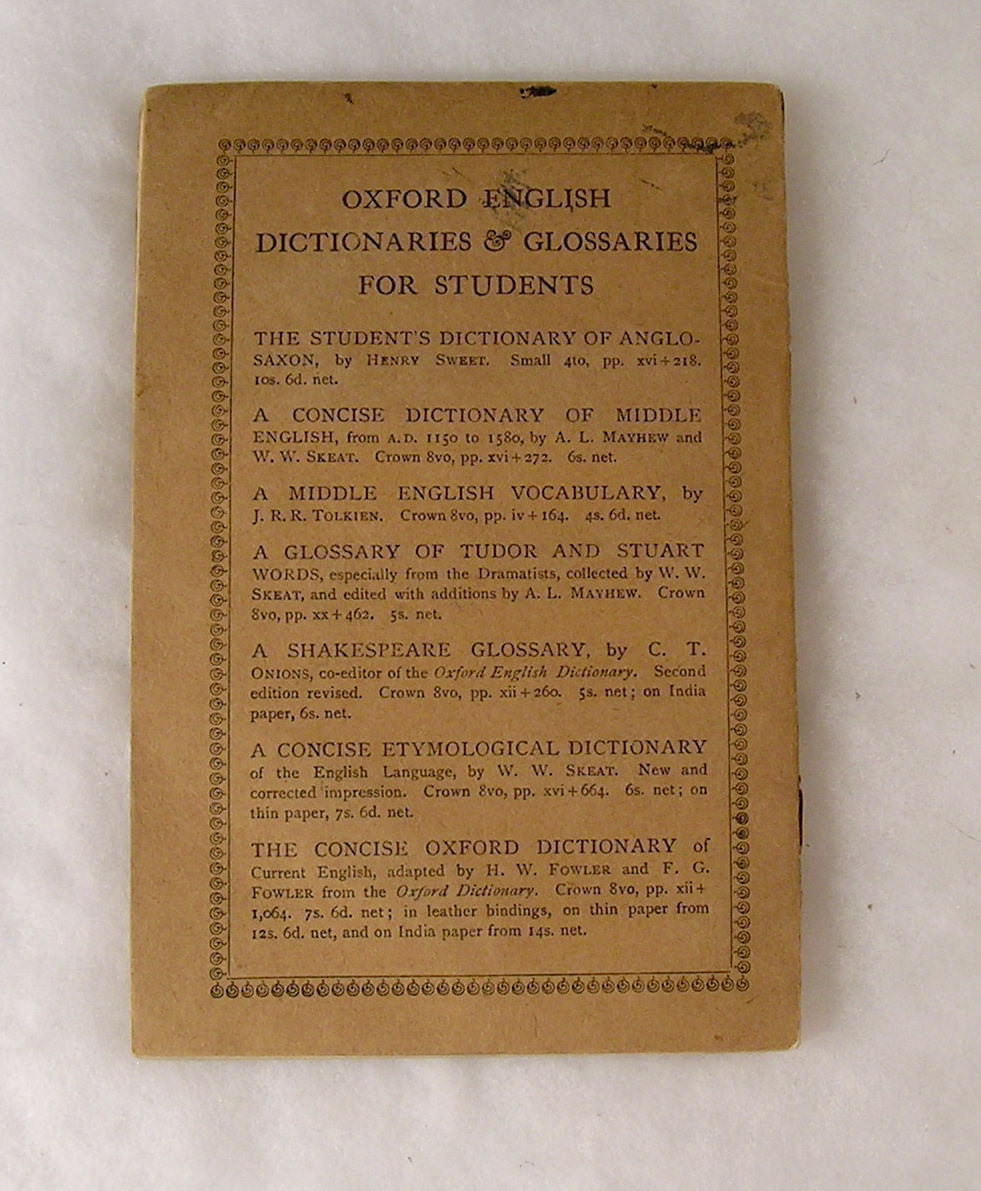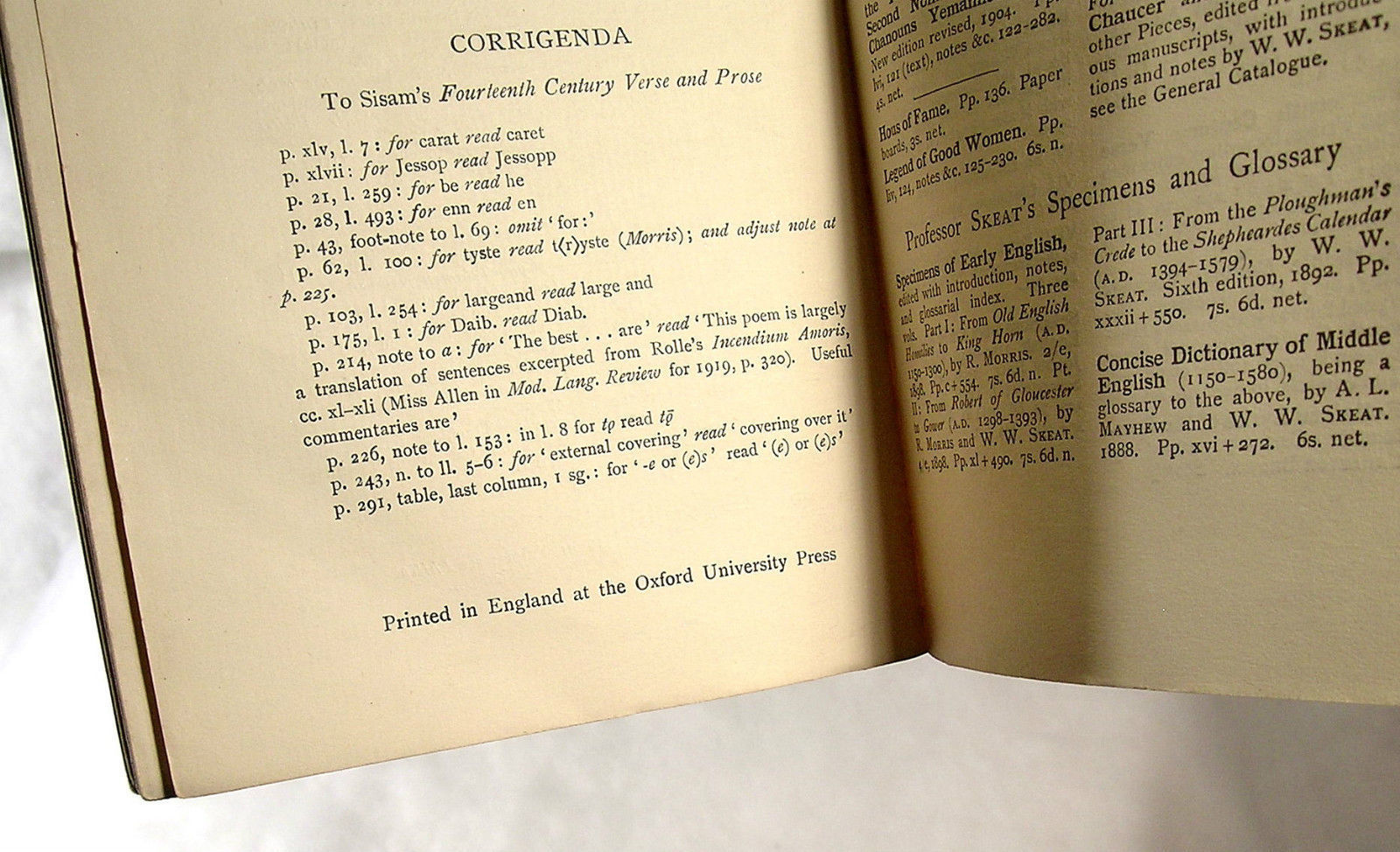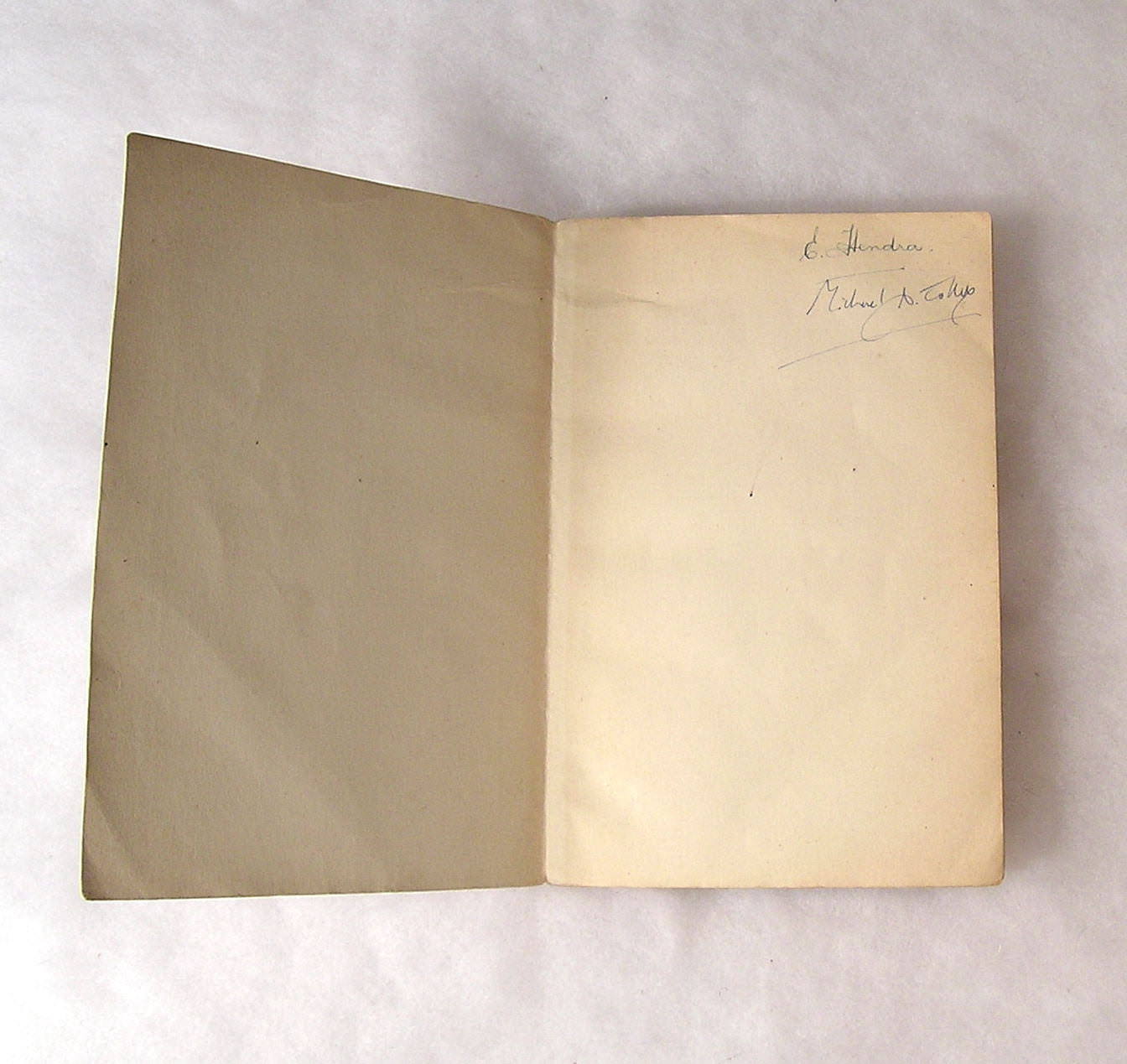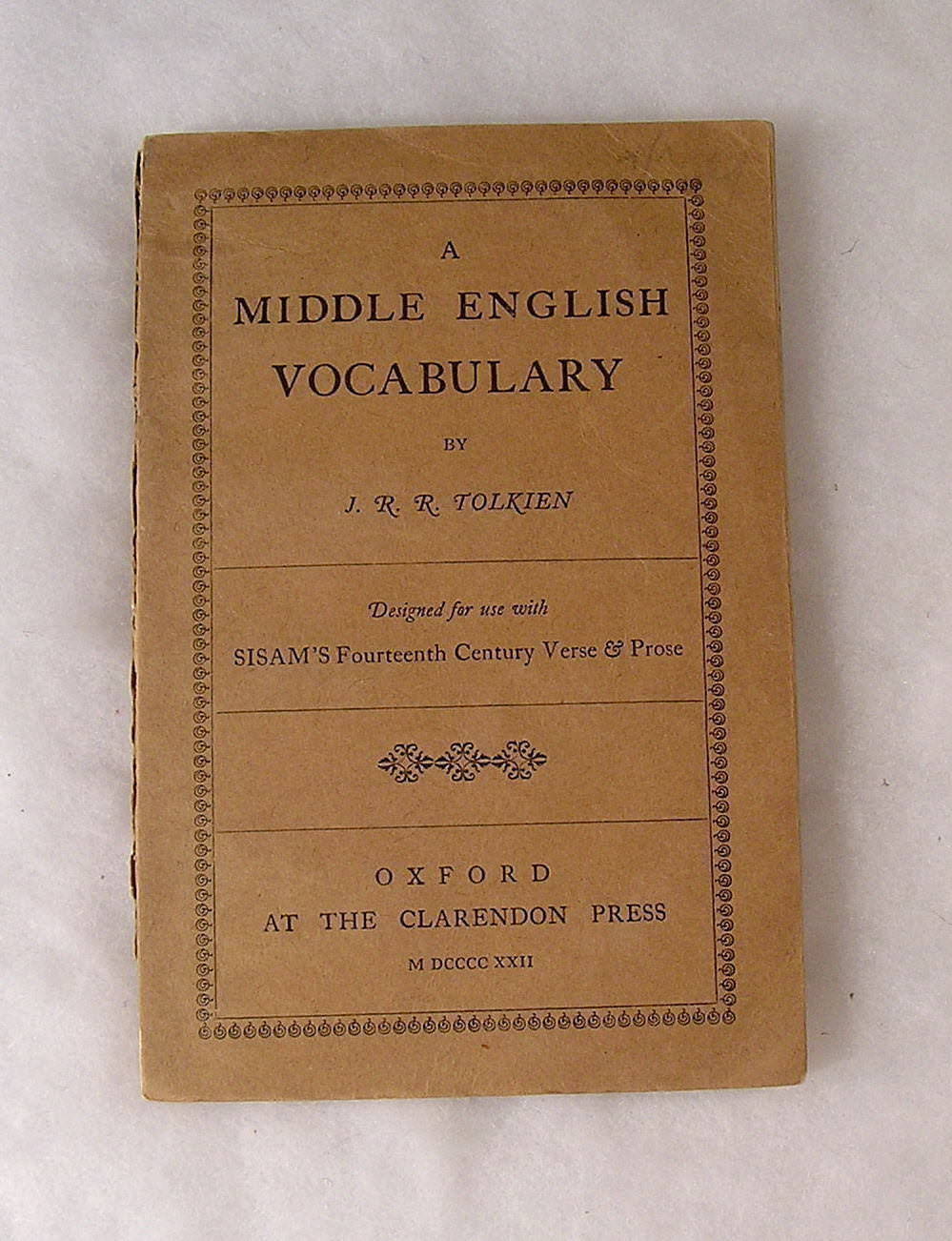 Condition: Unusually fresh and well preserved copy. Some browning, but nicely intact and remarkable for its age. Printed typographically decorated wrappers. Spine shows wear, with some surface losses at toe, but otherwise a remarkably good copy. Variant #3 of the 1st printing
A MIDDLE ENGLISH VOCABULARY designed for use with SISAM'S FOURTEENTH CENTURY VERSE & PROSE J.R.R. TolkienA Middle English Vocabulary1st Edition 1922 / 1st Printing Clarendon Press / Oxford University PressOxford / LondonSoftcover Hammond: pp 1-2Rare Two impressions:1st - 1922 Only 2000 copies were printed with variants. Offered here. 1st Impression: 186 Ornaments form the frame on the front cover. Hammond notes that Tokien remarked on 13 February 1923, in a letter to E.M. Wright, that he had 'lavished an amount of time' on his Middle English Glossary 'which is terrible to recall, and long delayed the Reader bringing curses on my head.' He was otherwise occupied with settling his wife and sons in Leeds and invigorating the linguistic curriculum at Leeds University. This is Tolkien's earliest professional publication and most copies have not survived. It is a vocabulary that was used as a supplement to Fourteenth Century Verse and Prose by Sisam.Neat signature on inside blank page. Original brown printed wrappers. First Edition / First Issue with advertisements dated September 1921 __ variant 3 of 1st Printing; Noted in Hammond p. 1. Some browning, but nicely intact and remarkable for its age. Printed typographically decorated wrappers. Spine shows some wear, with some surface loss at toe, but otherwise a remarkable and good copy of this rare gem. Without 'Printed in England' rubber-stamped on the title within the frame of ornaments.A total of two thousand copies made up this first printing, some of which were bound up with Sisam's book, and others issued in a variety of wrappered configurations. Two impressions issued, both similar:1st impression 1922 - 2000 copies printed. Sisam was Tolkien's old tutor of English Language and Literature, and also involved with the OED. Oxford University Press asked him to write a compilation of fourteenth century verse and prose. By 1919, it was obvious to Sisam that he did not have the time to compile the glossary, so he asked Tolkien to do it. Tolkien took time from his work on the OED and continued to work on the glossary after his transfer to Leeds. Sisam's book was, in the end, published without the glossary, but later editions included Tolkien's masterful work. It is a Crown Jewel for the serious Tolkien collector and a rare opportunity to own Tolkien's very first professionally published work. We've come across only two other copies of this work over many years and they were is poor condition. This one is the rare exception. Just a gem for the Tolkien completist and serious fan.