Back to Auctions Home

234167819142
Seller: dogfark
(2357)
100.0% positive
Machynlleth, GB
Completed
:
Ended Sep 12, 2021 8:01:52 AM
Category: Books, Comics & Magazines:Antiquarian & Collectable
Buy-It-Now:
£3,995.00
Viewed 394 times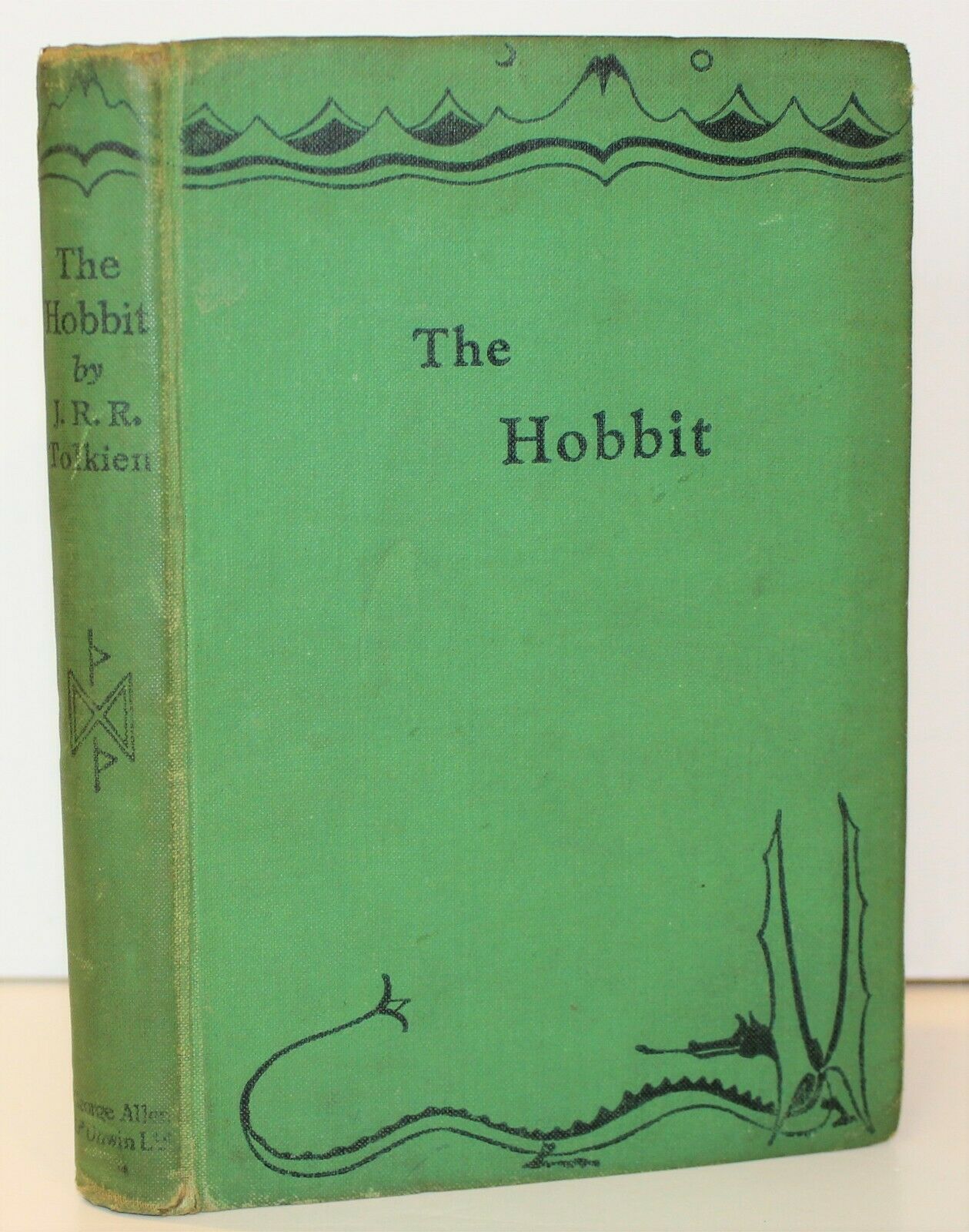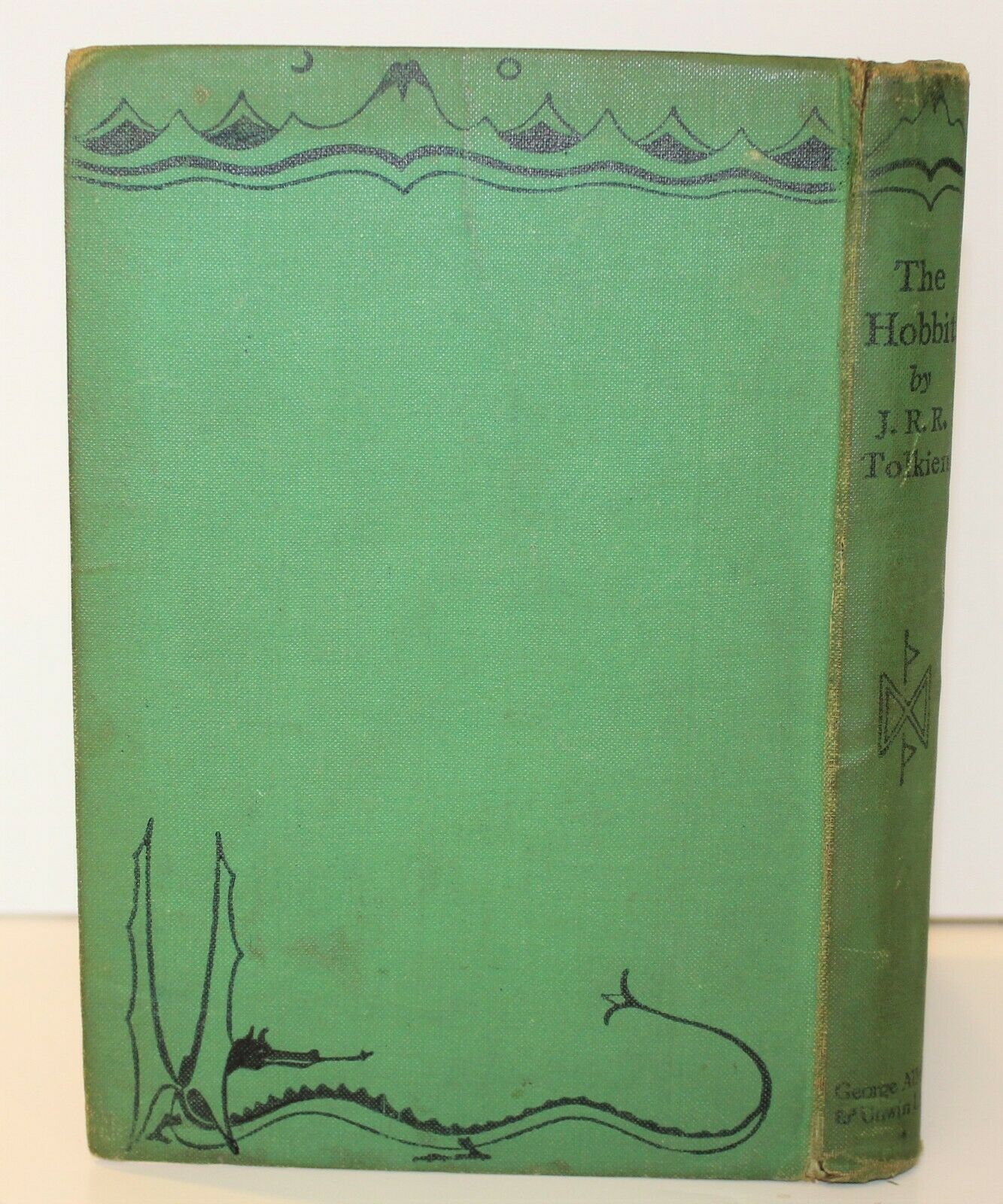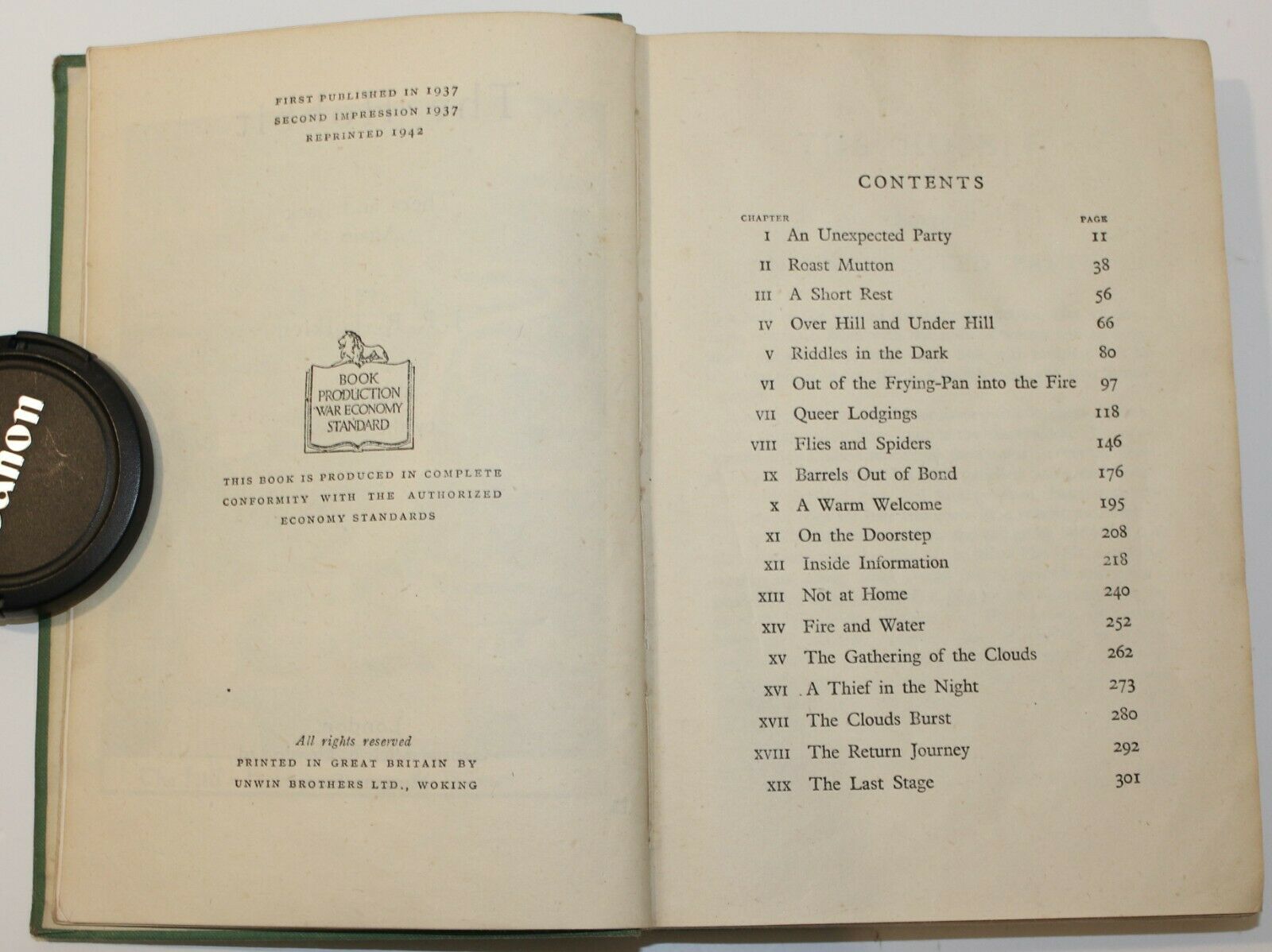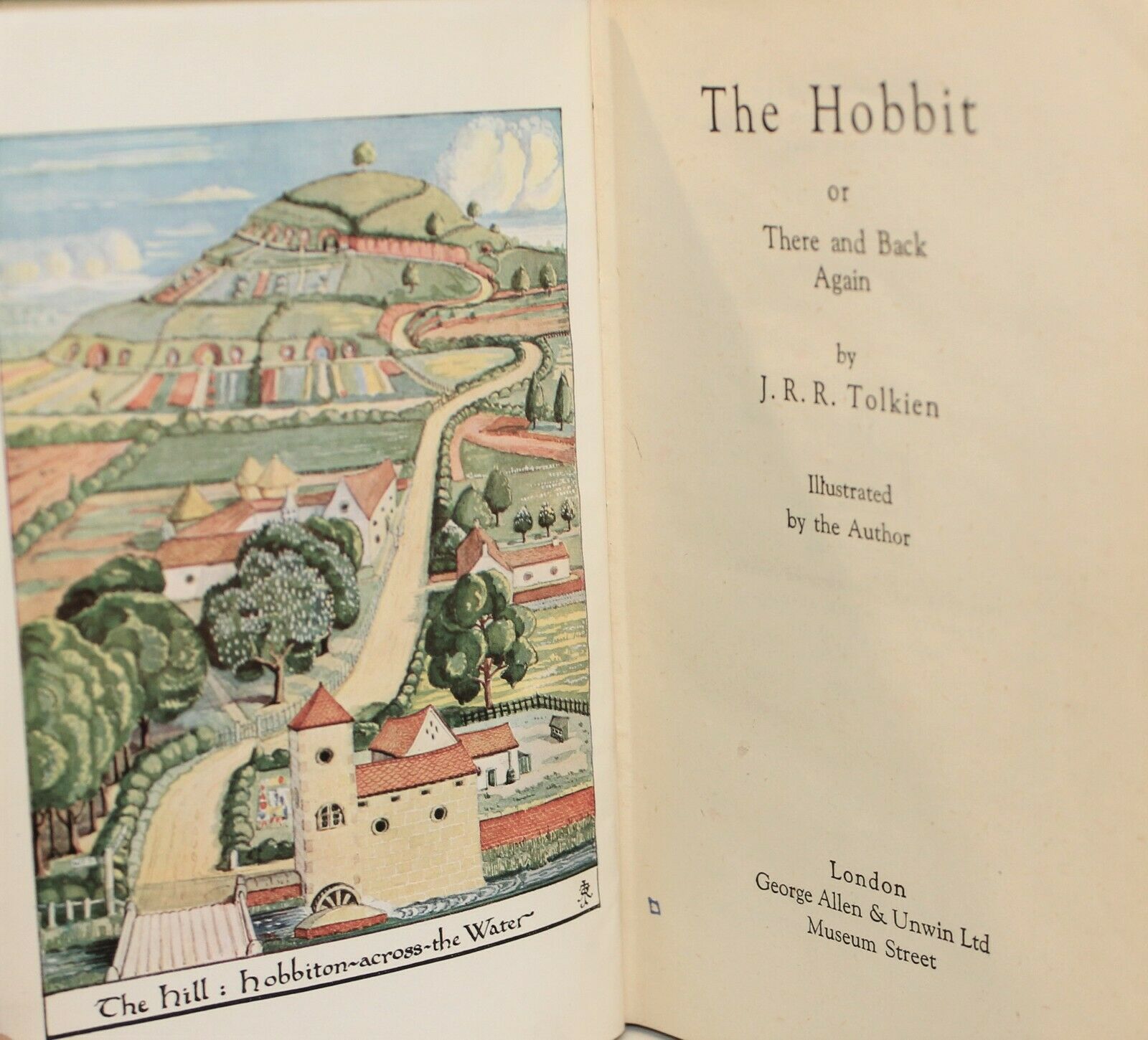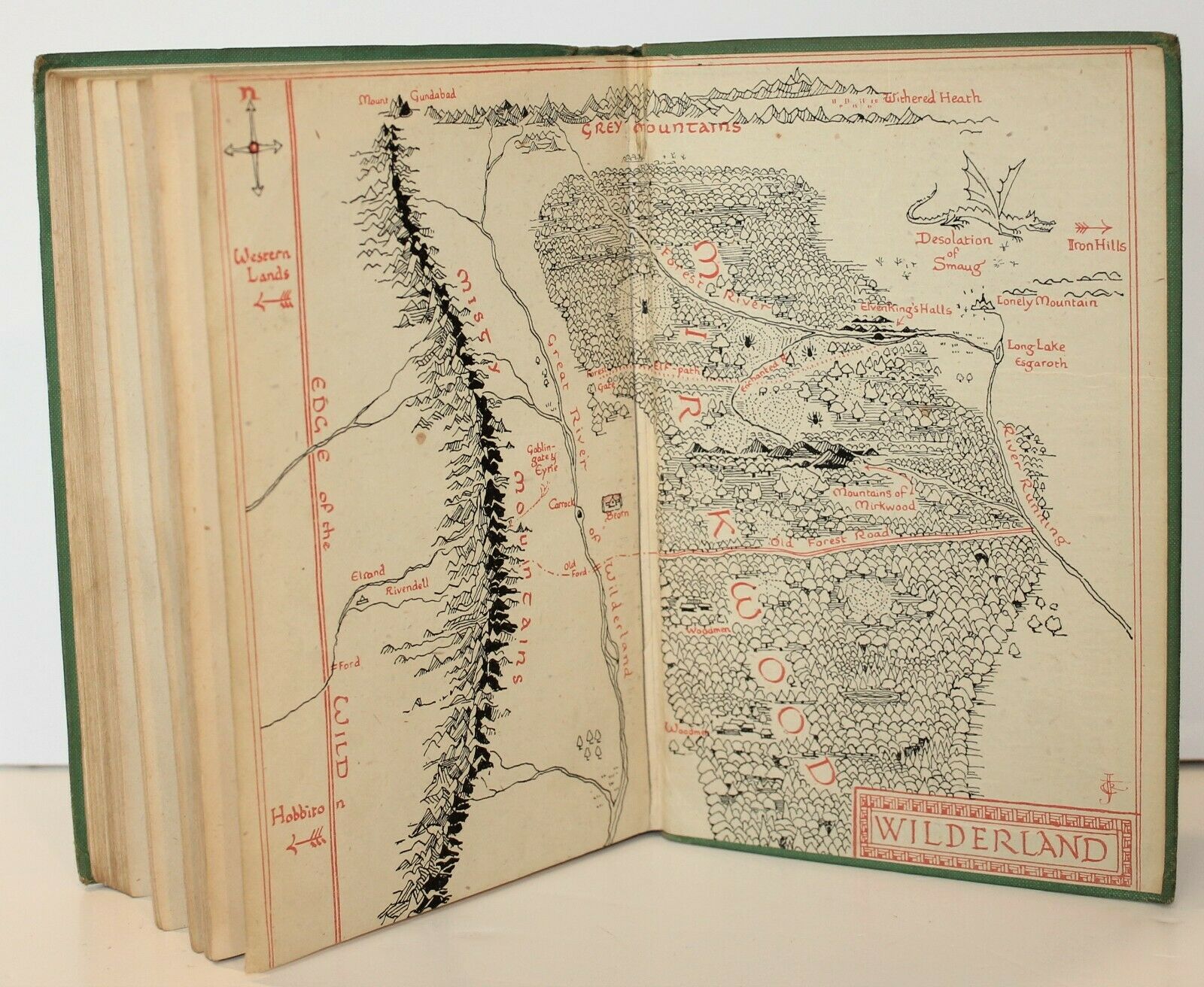 Condition: Used
Allen & Unwin, 3rd printing of the first edition, on thin war time paper. worn to clothe on corners, spine ends rubbed, slight lean, slight grubbiness on cover and page edges, not pages. Pages very slightly yellowed, but no foxing. Very good overall and worthy of a matching dust jacket, if one could ever be found. We don't like facsimile jackets, worthless. Don't support their existence by buying one! Many sellers attempt to inflate a jacketless book value by with a fake dust jacket, don't be conned! A cheap age-worn third edition UK jacket would match the book size and protect the clothe cover and making it more presentable 4th edition is too tall. You can also buy re-prints of the 1st/1st cheaply with a case. The 1942 is a thinner book so none of the jackets, not even the original, fits. The first edition, third printing is the rarest of the first editions. Few survived with the dust jacket. A warehouse fire during the war is said to have destroyed half of them. We have reached a turning point in the Tolkien market where there are no first editions with jackets coming available, which is leading to rising demand for even jacketless copies. This has happened to many other genres. They go into collections and don't come out. Most are becoming legacies for the next generation. First without jackets will rise in value. This is also now happening with first edition The Lord of The Ring sets. Get them while you can! Just five years we were selling the first 10 Hobbits on this site for £55,000. The 1st/1st alone with jacket to sell for well over £100,000, (if one ever does comes on the market). If anyone really believes the price of early Tolkien books will fall in price and are waiting, you will never own one. New collectors may not be aware the 2nd edition text in 1954 was changed to bring the story more in-line with the then upcoming The Lord of the Rings. Chapter five in particular: Riddles in the Dark and how the ring was found was completely changed, but many other changes which would continue until the 3rd edition 1966. This first edition has the original text and maps. A must-have for any Tolkien collection, even without dust jacket. Please note, our stock is listed on multiple sites, including our own and could sell anytime. Feel free to ask questions about collecting Tolkien books, we are here to help! No question is too silly. We have been a specialist dealer in Tolkien for 20 years!