Back to Auctions Home

254719272937
Seller: grade (1628)
100.0% positive
Niagara Falls, New York, US
Completed
:
Ended Oct 5, 2020 1:10:29 PM
Category: Books:Antiquarian & Collectible
Buy-It-Now:
$79.99
Buyer: b***y (13)
Viewed 385 times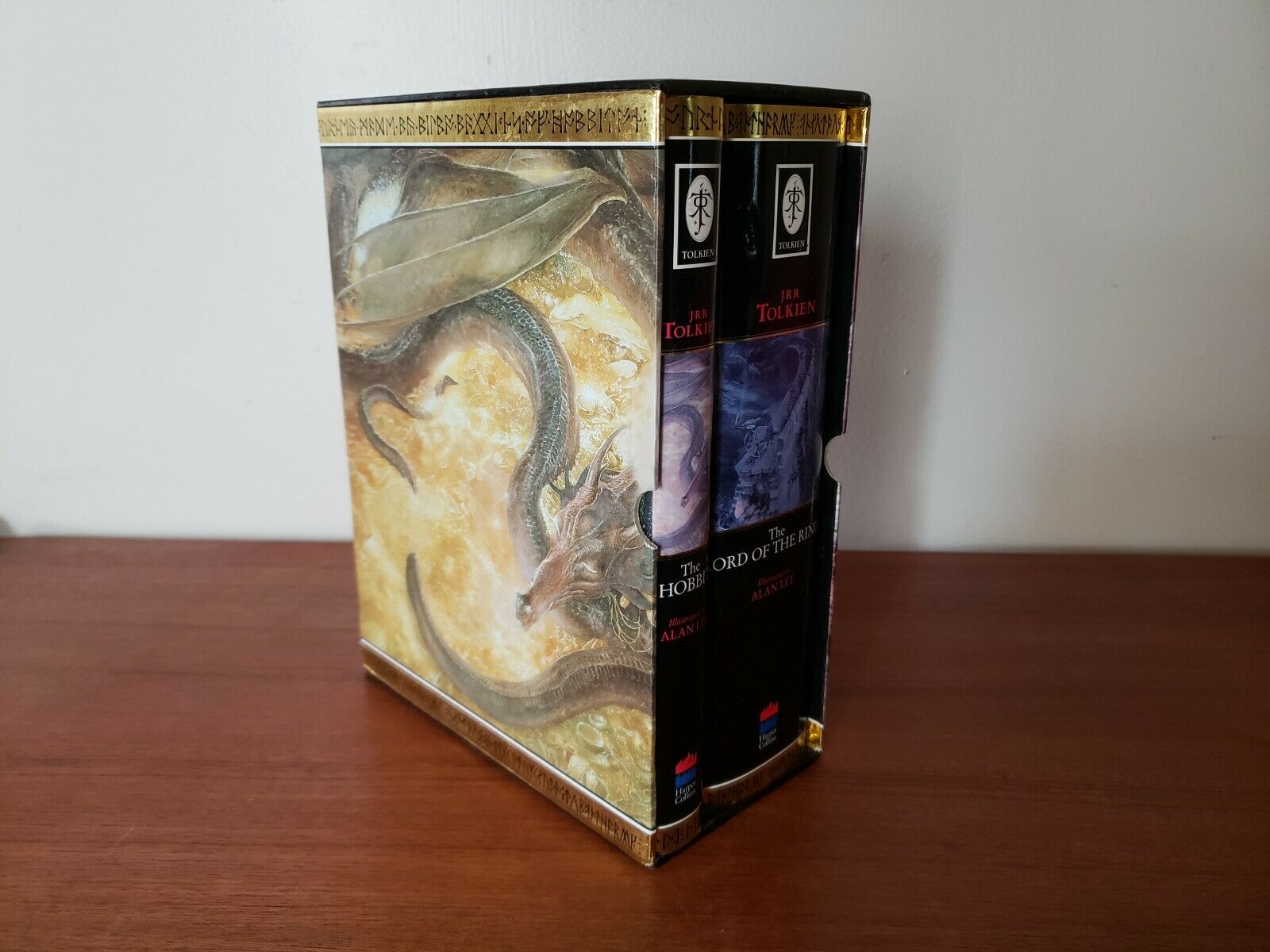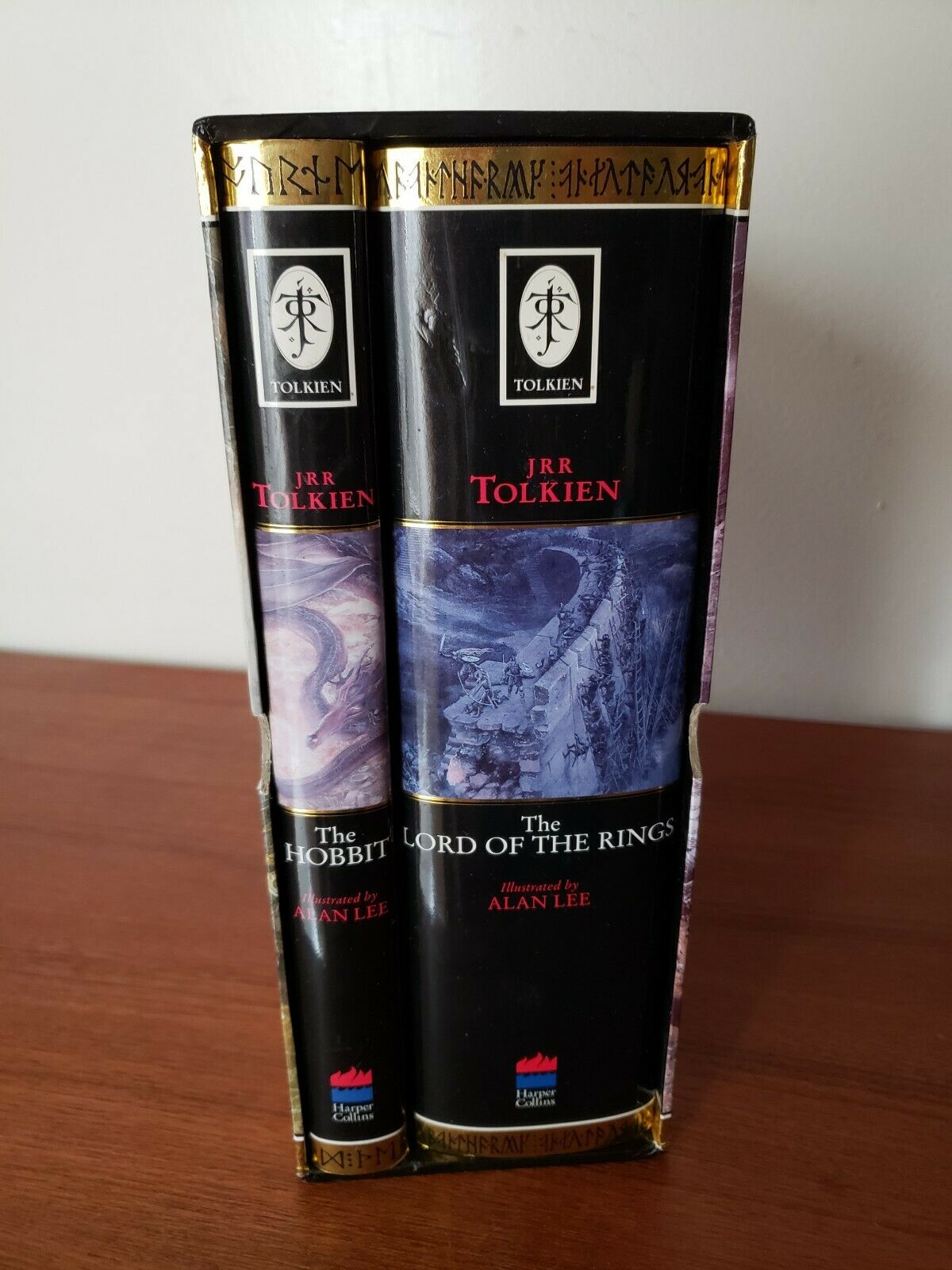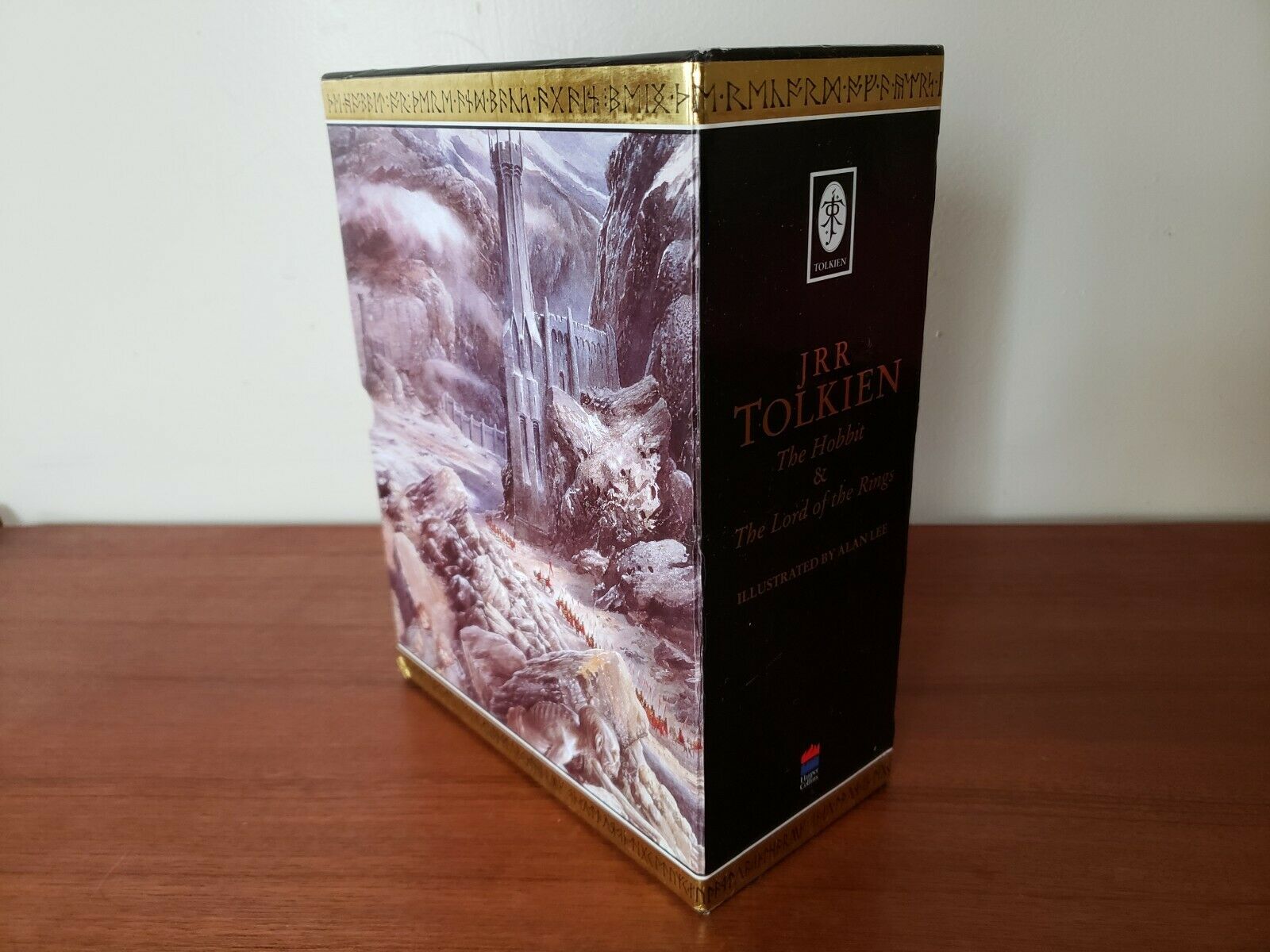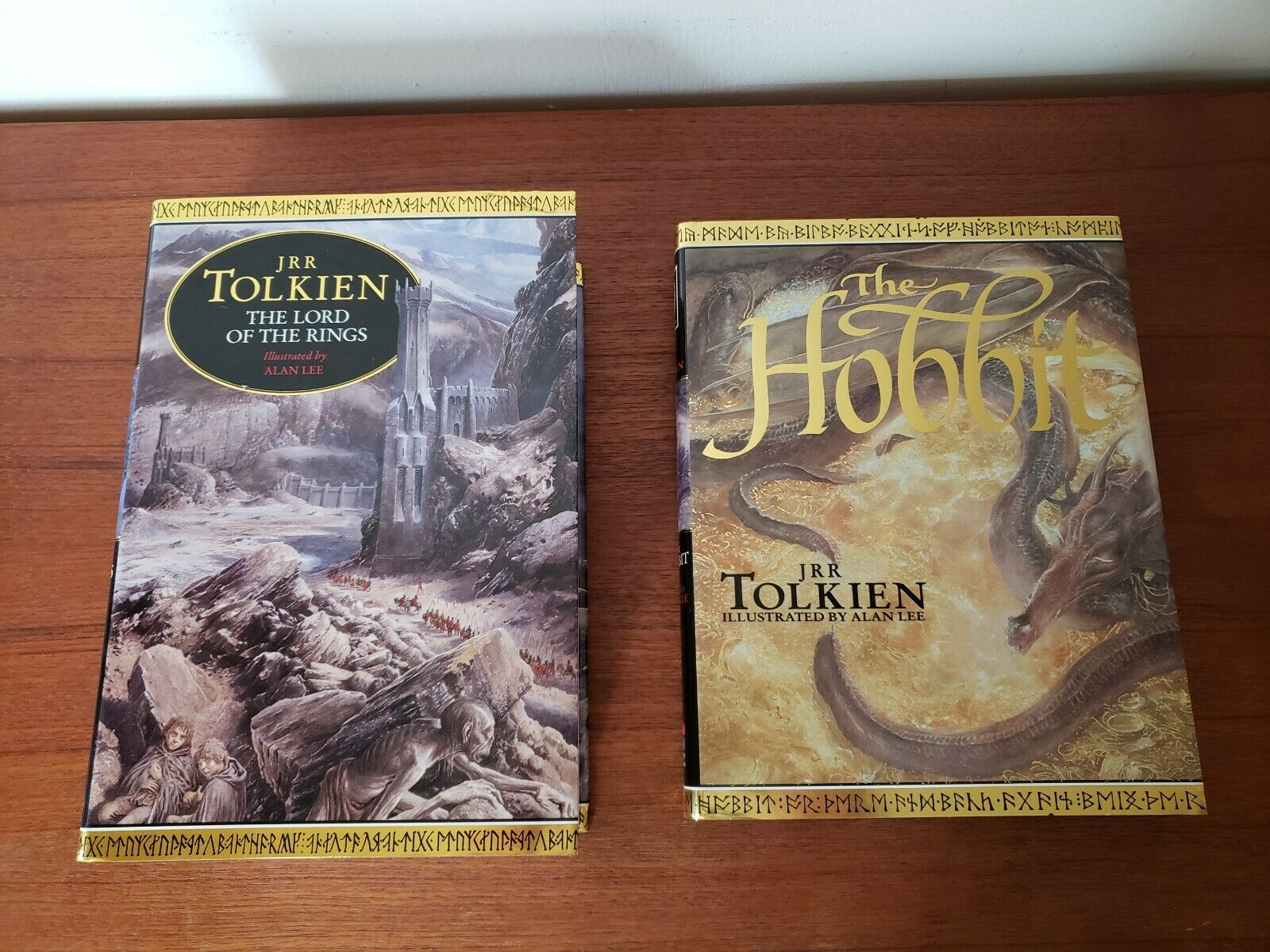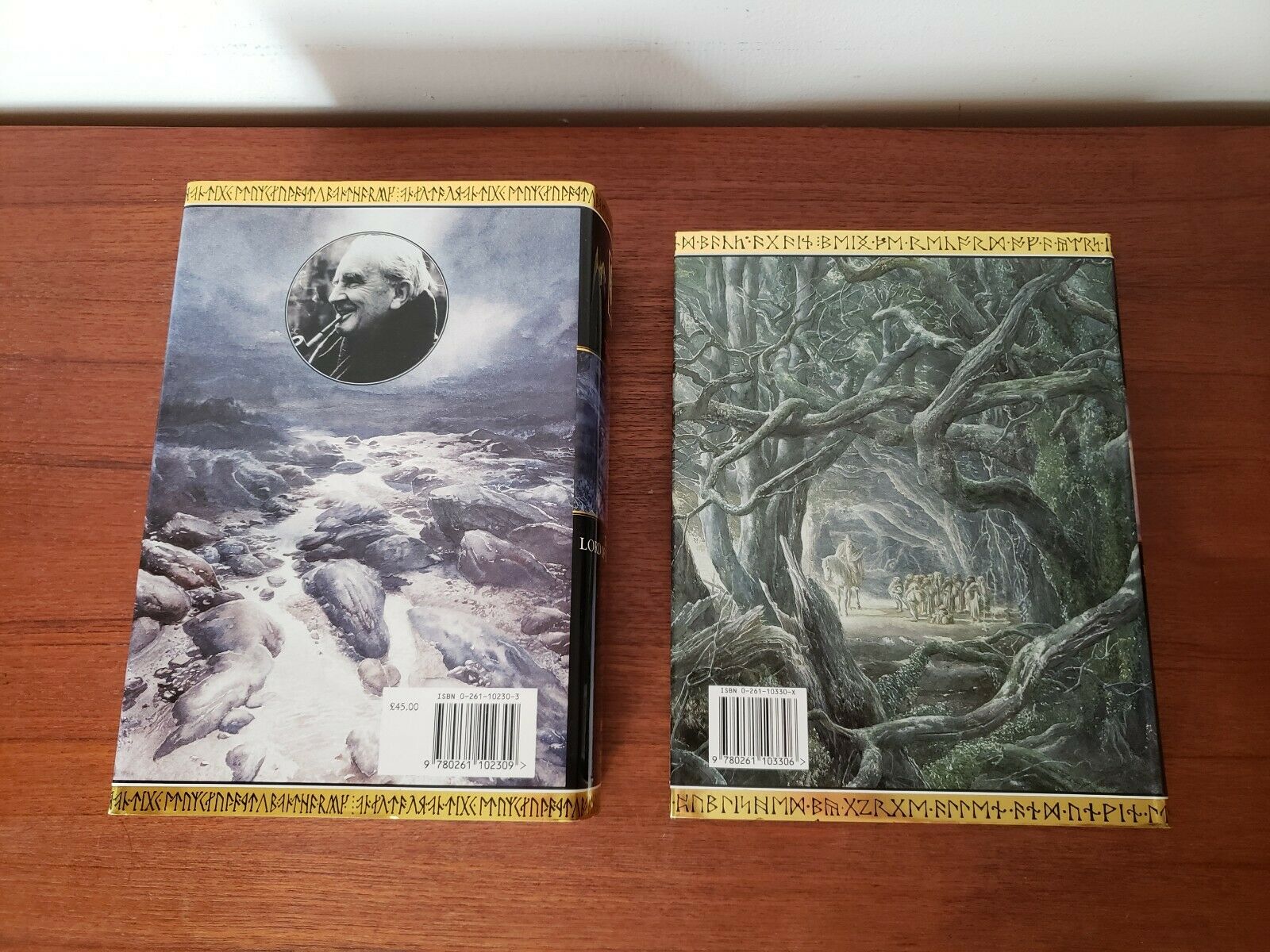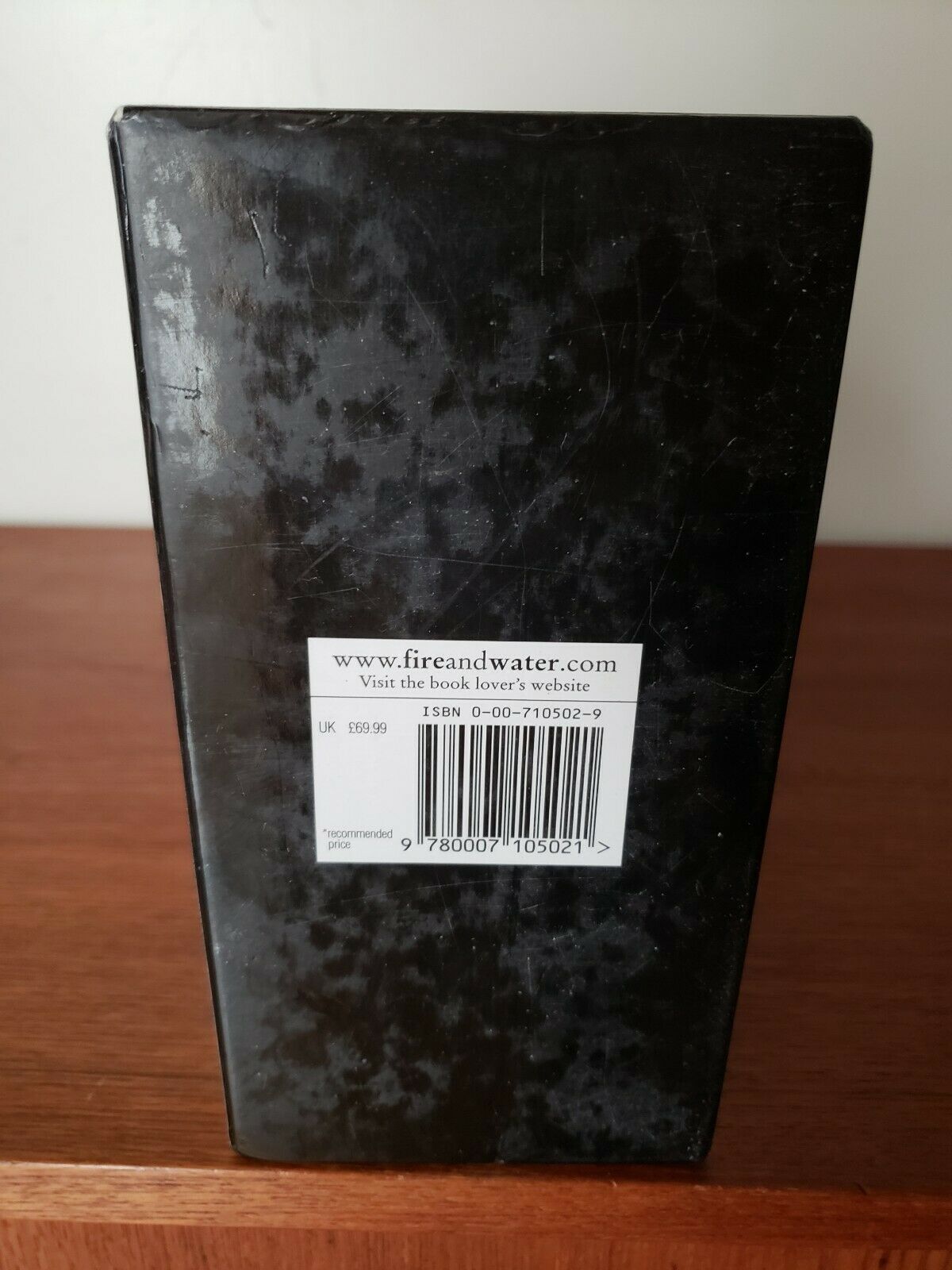 Condition: SEE BELOW
The Lord of the Rings / The Hobbit - J.R.R. Tolkien - Alan Lee - HC - SET 1997 J.R.R. Tolkien (1892.1973), beloved throughout the world as the creator of The Hobbit and The Lord of the Rings, was a professor of Anglo-Saxon at Oxford, a fellow of Pembroke College, and a fellow of Merton College until his retirement in 1959. His chief interest was the linguistic aspects of the early English written tradition, but even as he studied these classics he was creating a set of his own. THE HOBBIT : Sumptuous, over sized hardback edition of the beloved children's classic, fully illustrated with over 60 water colour and pencil illustrations by award-winning artist, Alan Lee. J.R.R. Tolkien's great classic work, The Hobbit, celebrated its 60th year of publication (1937) with a gorgeous illustrated edition by artist Alan Lee, winner of the Kate Greenaway medal for illustration, and creator of the fabulously successful Centenary edition of The Lord of the Rings. Containing 22 full colour illustrations depicting key scenes from this all-time classic (scenes such as Gollum and Bilbo, The Wargs, Smaug the Dragon and The Battle of the Five Armies), this beautifully designed volume also includes a wealth of integrated pencil drawings which demonstrate perfectly Alan's genius at work. Alan Lee's work on this book, as well as the illustrated Lord of the Rings, led to him being approached by Peter Jackson to join the film trilogy as Conceptual Artist. The same artistic vision, present in his beautiful paintings and drawings, played a major role in the look of the films, and his work received the ultimate accolade with an Academy Award for Best Art Direction on The Return of the King. ISBN-10 : 026110330XISBN-13 : 978-0261103306Hardcover : 304 pagesPublisher : Harpercollins Pub Ltd; 1st Edition 1997 THE LORD OF THE RINGS : J.R.R. TOLKIEN ILLUSTRATED BY ALAN LEE - 1 TO 6, SINGLE VOLUME This edition contains fifty full colour illustrations specially commissioned from artist Alan Lee to commemorate the centenary of J.R.R. Tolkien's birth. It also includes Tolkien's appendices and maps. Books 1 through 6 in single volume. Hard cover. Dust cover + attached ribbon bookmark. Includes: - ANNALS OF THE KINGS AND RULERS - THE TALE OF YEARS - FAMILY TREES (HOBBITS) - CALENDARS - WRITING AND SPELLING - INDEXES Hardcover : 1200 pagesISBN-10 : 9780261102309ISBN-13 : 978-0261102309Publisher : Harper Collins Pub Ltd; (August 31, 1991) SLIP CASE:Hardcover : 1504 pagesISBN-10 : 0007105029ISBN-13 : 978-0007105021Publisher : Harpercollins Pub Ltd (October 31, 2000) Book are in great shape. The ISBN on slip case does not match with the books inside but that is how they packaged this. If you are not satisfied with this purchase, contact me within 14 days of receiving this and I will give a full refund. ATTENTION: The Rates for CANADA and INTERNATIONAL are NOT accurate and in some cases MUCH LOWER then quoted. Please contact me for a more accurate rate.Thank You. PLEASE SEE ALL PICTURES If you like what you see, please place bid. Satisfaction Guaranteed!Please E-mail if you have any questions. I guarantee all my items! If you are dissatisfied, I will refund the cost of the item. I have a 100% feedback rating and care very much about keeping it that way. I treat all fairly and efficiently. Thank you very much for looking and good luck.