Back to Auctions Home

265225648323
Seller: gardennut01
(5058)
99.6% positive
Dayton, Ohio, US
Completed
:
Ended Sep 26, 2021 8:49:46 AM
Category: Books & Magazines:Antiquarian & Collectible
Buy-It-Now:
$249.00
Buyer: g***f (2359)
Viewed 258 times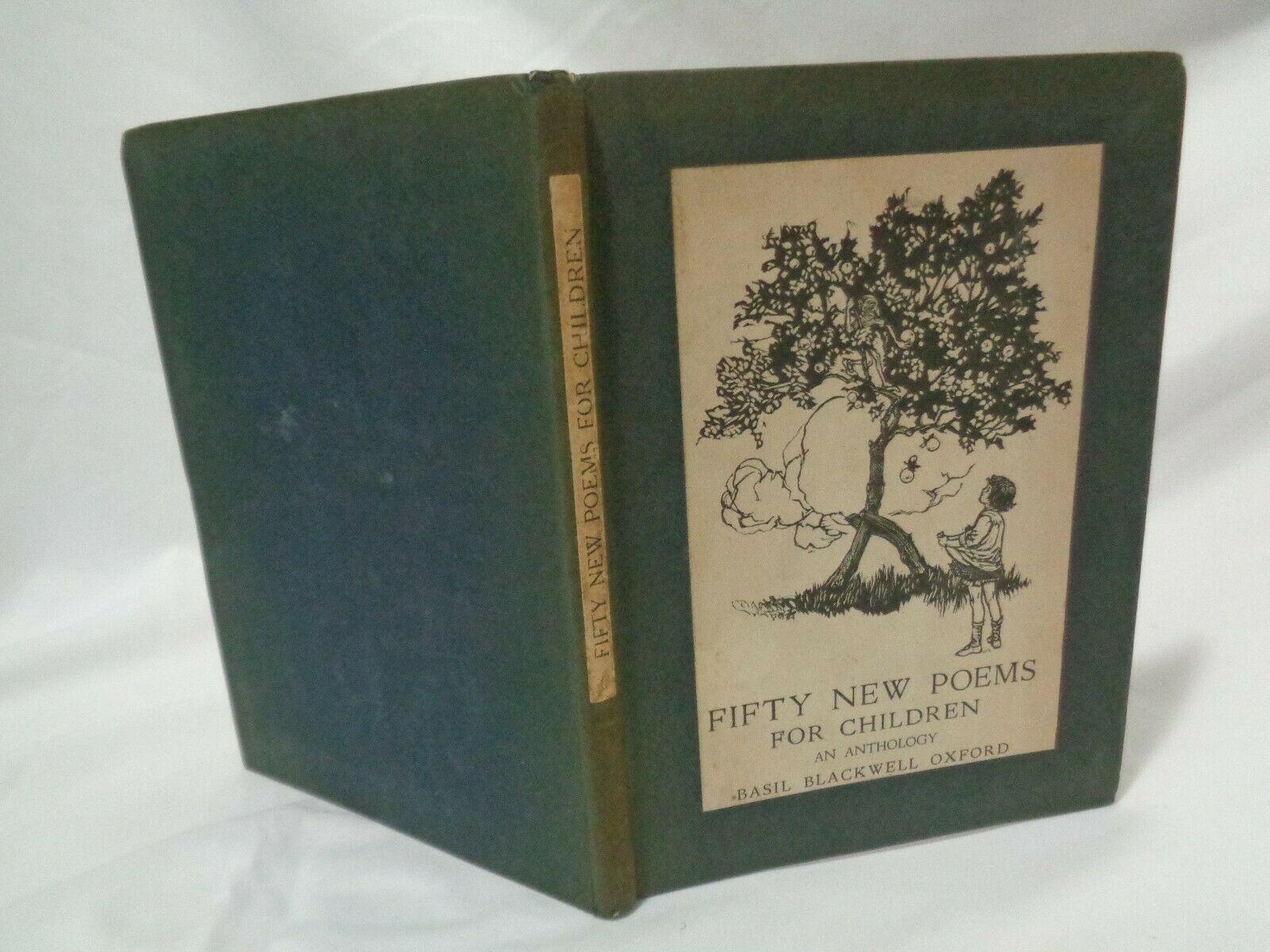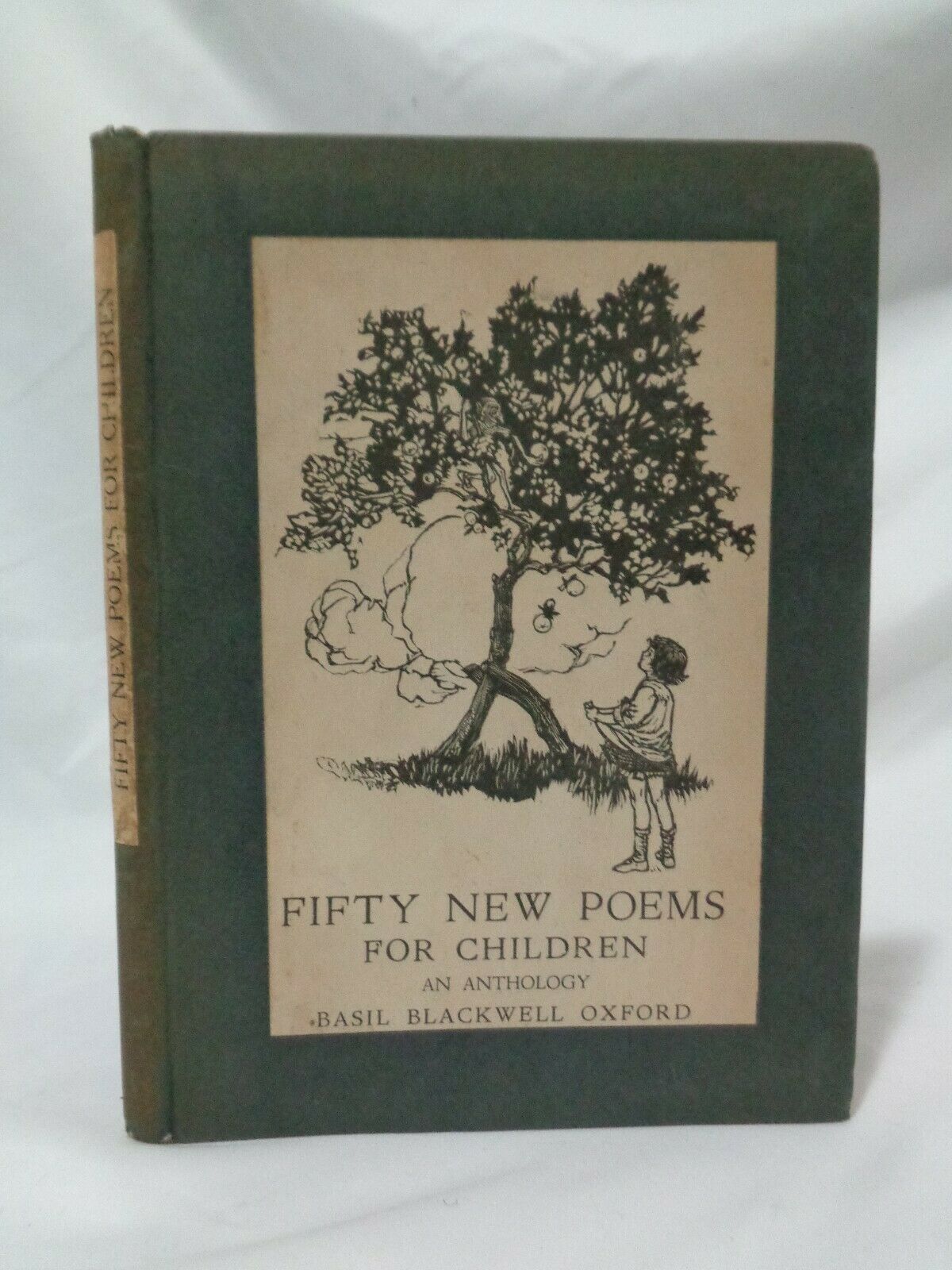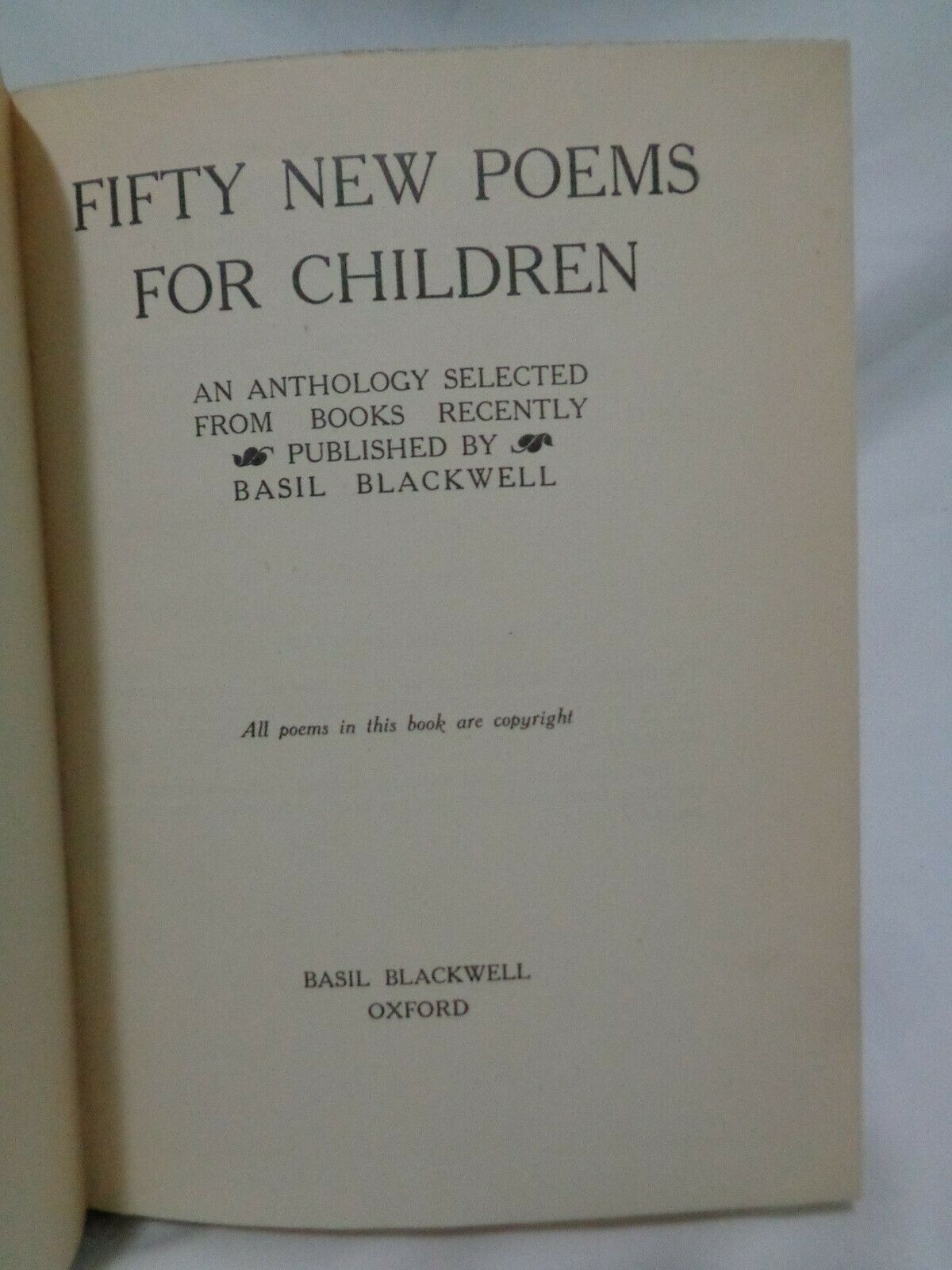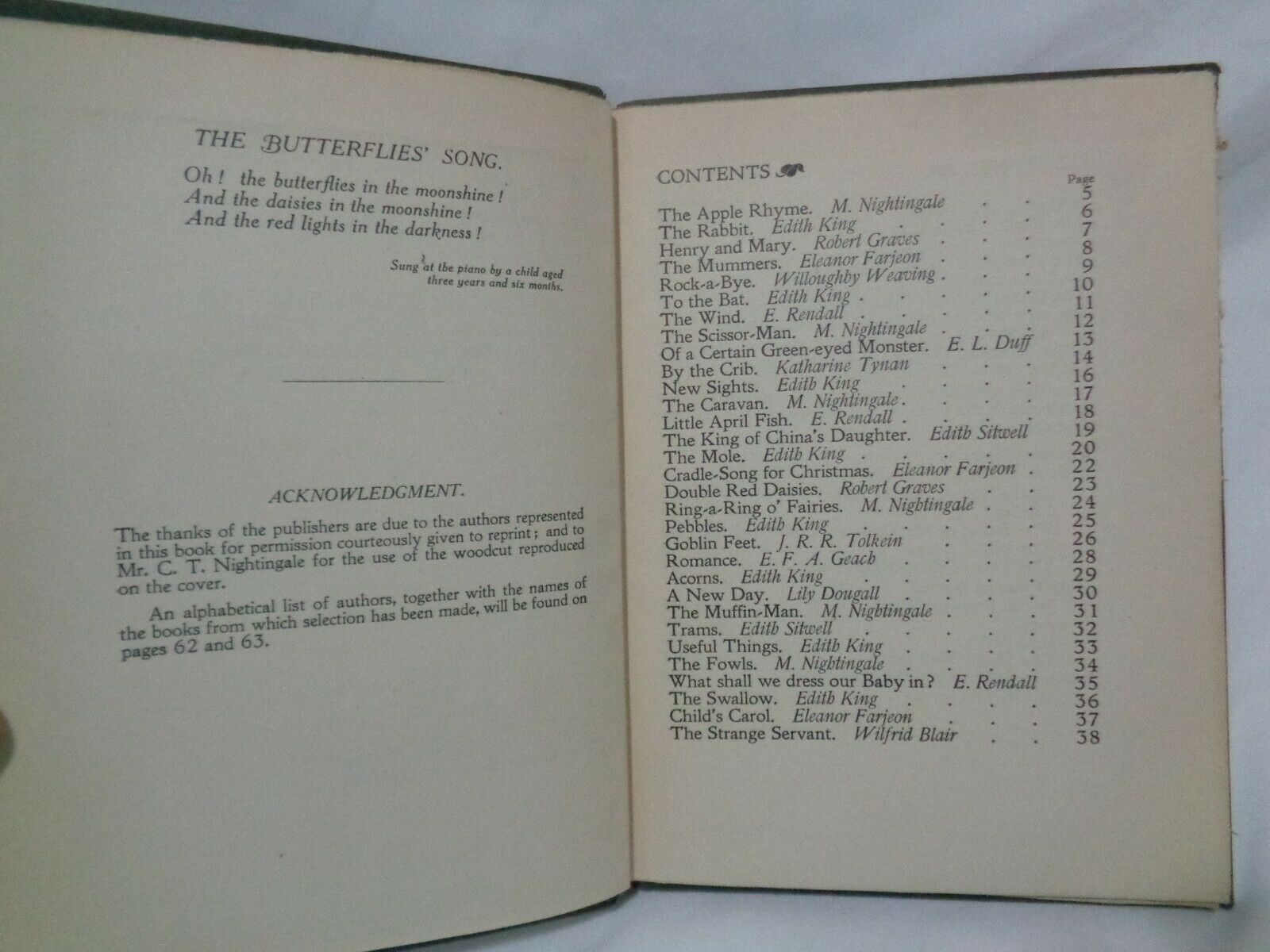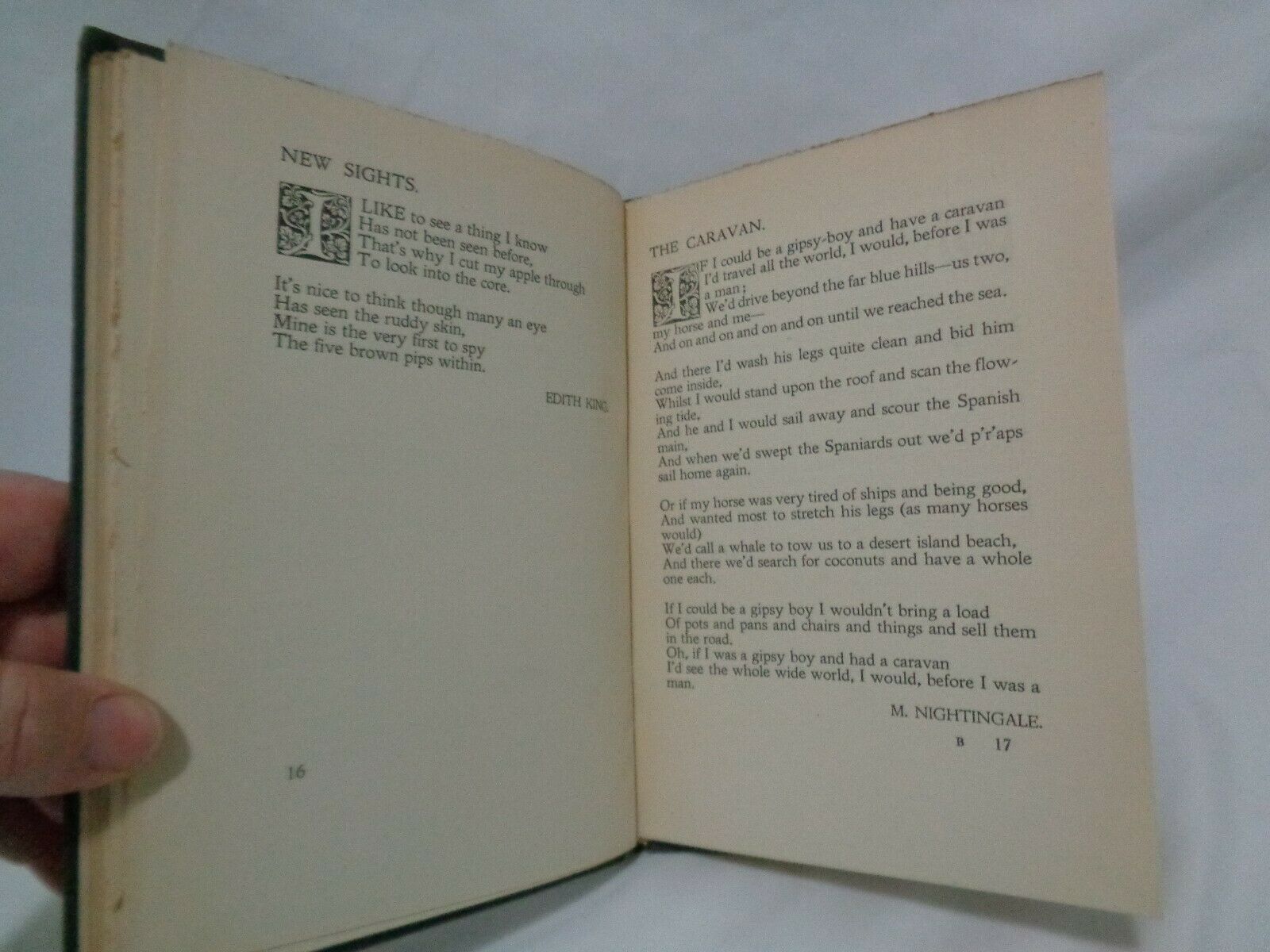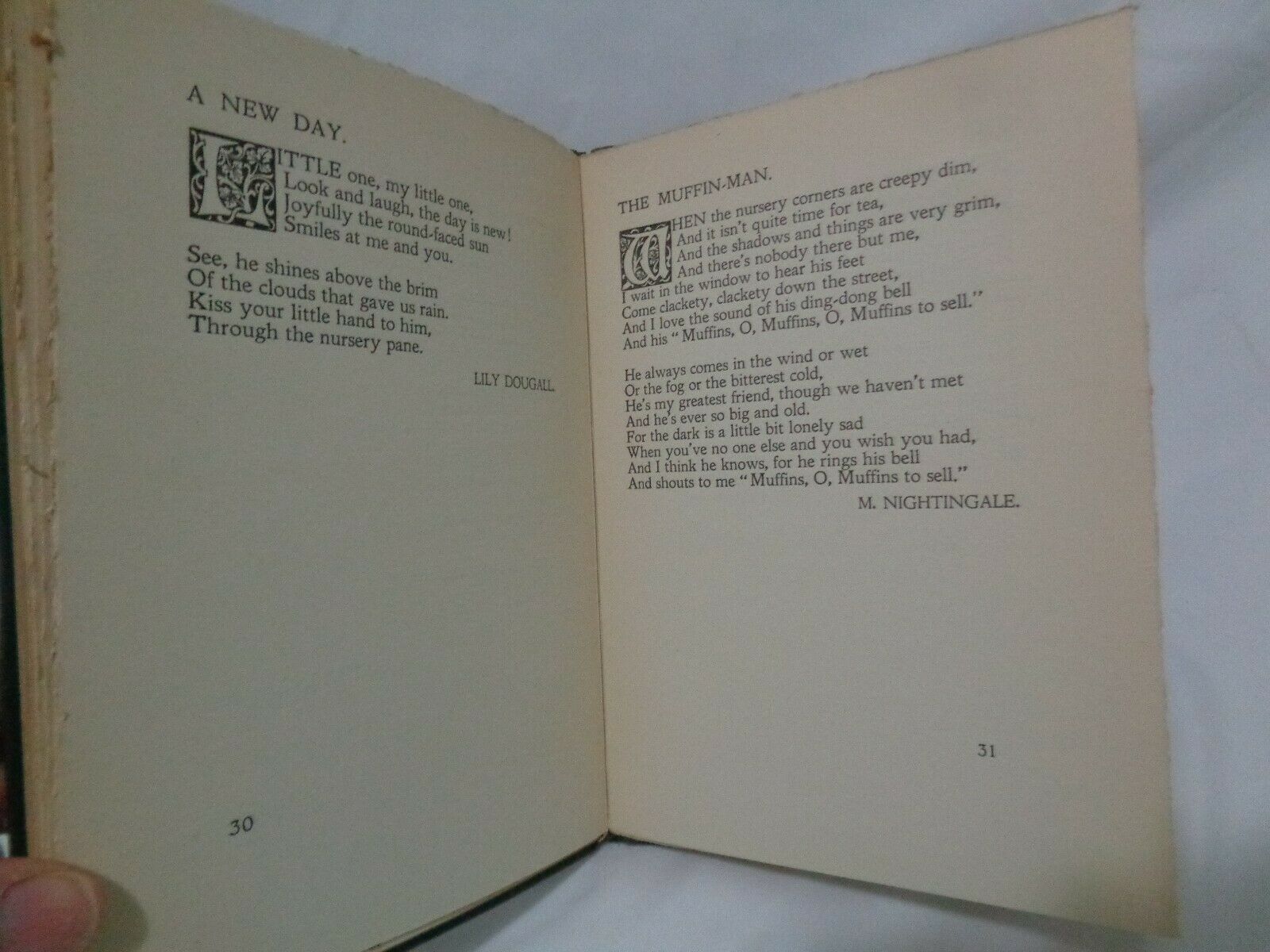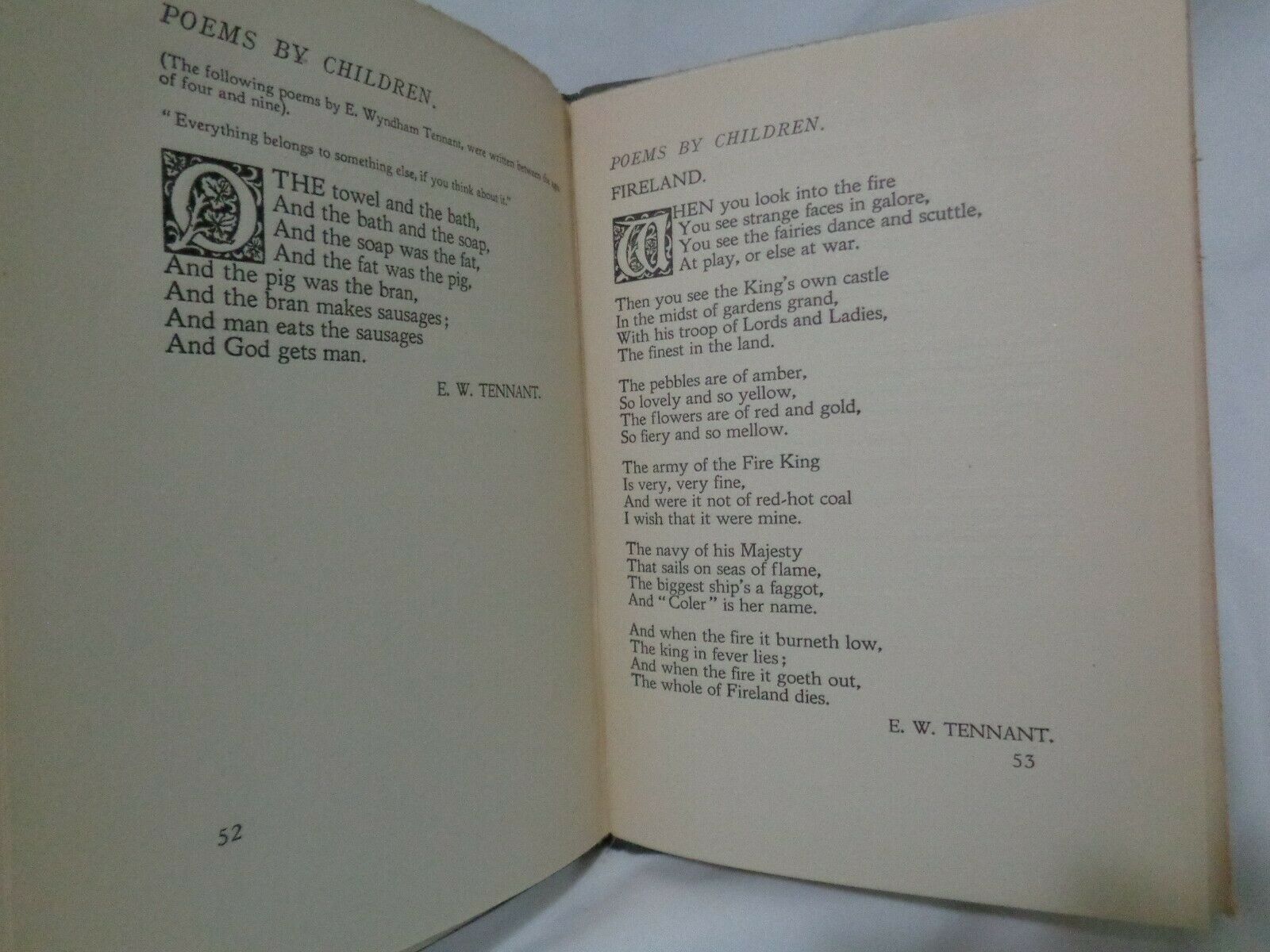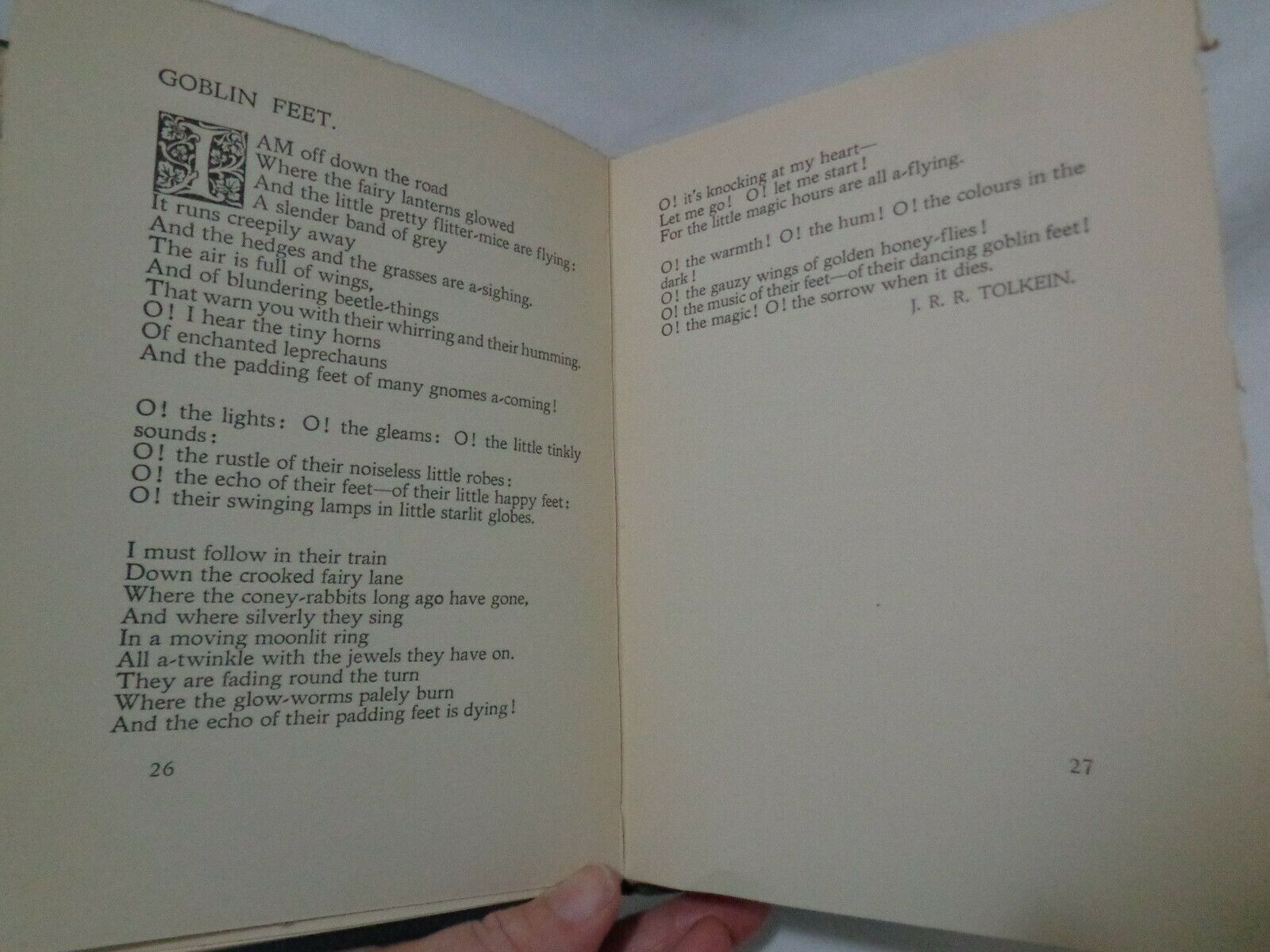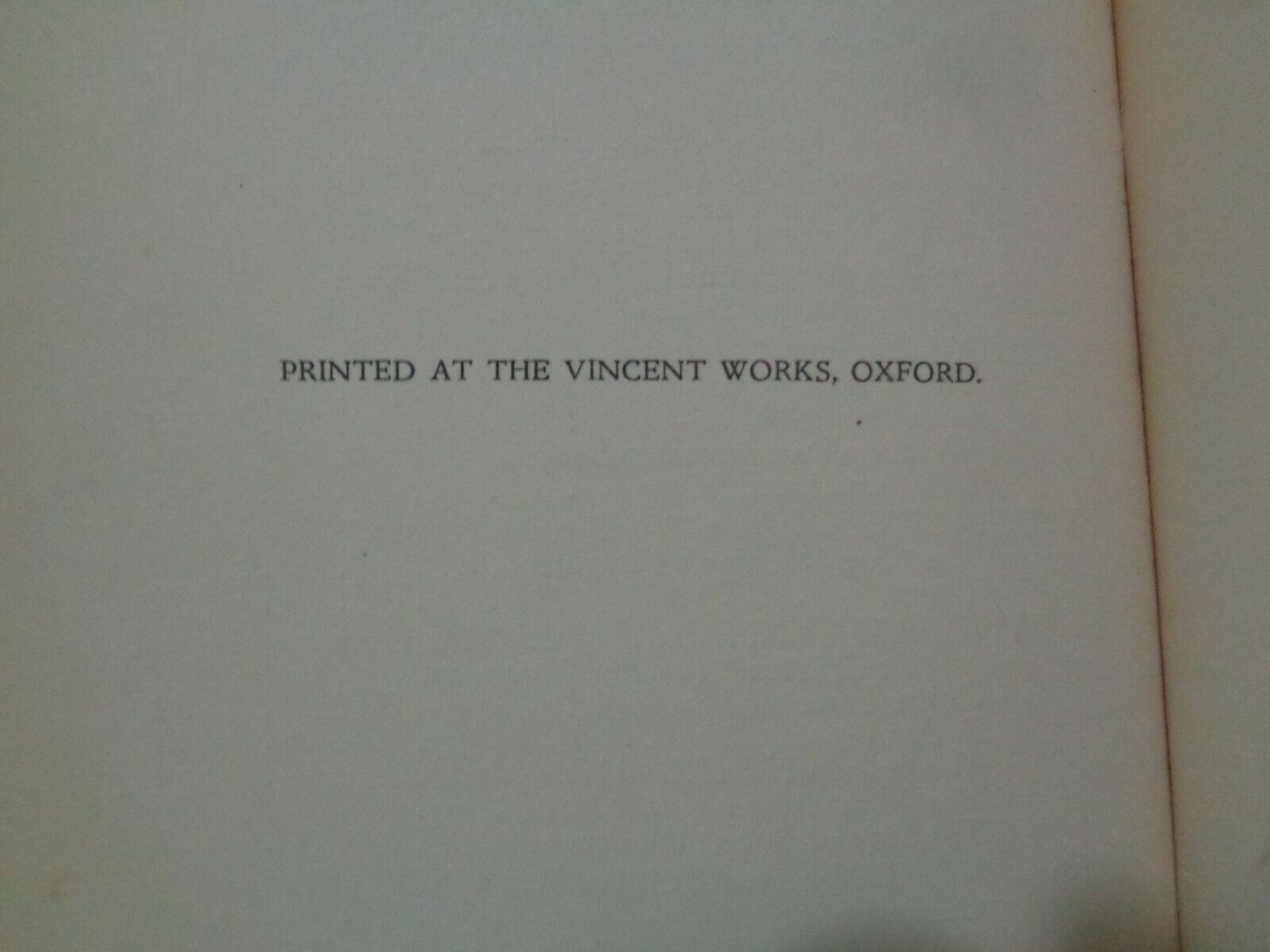 Fifty New Poems for Children (1922)An Anthology Basil Blackwell This is an outstanding, scarcely found poetry anthology book, Fifty New Poems for Children, collected by Basil Blackwell and printed in Oxford, United Kingdom. Although the title page is undated, it is assumed to be 1922, based on the previous owner's inscription on the inside front cover, Nov 4, 1922. The book is an excellent gift for the J.R.R. Tolkien collector. It includes Goblin Feet, previously published in Oxford Poetry in 1915. It also contains the poem, Romance, by E.F.A. Geachh, which has been suggested to have inspired, The Road Goes Ever On, in the Hobbit and Lord of the Rings. The acknowledgement thanks the authors and Mr. C.T. Nightingale for the use of the woodcut reproduced on the cover. The woodcut shows a pixie throwing fruit to a little girl from the apple tree. There is an alphabetical list of authors, together iwith the names of the books from which selection has been made, on pages 62/63. This book is in great condition for age. The cover has original paper labels on front and spine, in near perfect condition. The edges and corners are well preserved with very slight rubs at the head and tail of the spine. The outer and inner hinges are very good. The pages are excellent, showing little wear. The pages are all present and bound. There is light foxing of the endpapers but no foxing within the book. There is no internal handwriting, no tears, and no dog-ears. Overall, the book measures 8 by 5 3/4 inches. We ship on the next business day after purchase and we maintain an excellent ebay customer satisfaction rating. Please check out our other ebay antiques, fine collectables, and our rare antiquarian book selection. Thank you for shopping with us. Please make us a favorite ebay seller and come again! GardenNut01 Mindy & Jack Note: We search high and wide for interesting items and we do our best to package these items well and ship promptly. If you experience problems with your order(s), please contact us through ebay's "contact seller" feature. We will do what we can to make everything right!