Back to Auctions Home

272837972327
Seller: badmoonbooks (17849)
100.0% positive
Anaheim, California, US
Active
:
Ends Oct 7, 2017 9:04:39 AM
Category: Collectibles:Autographs:Other Collectible Autographs
Buy-It-Now:
$15,000.00
Viewed 404 times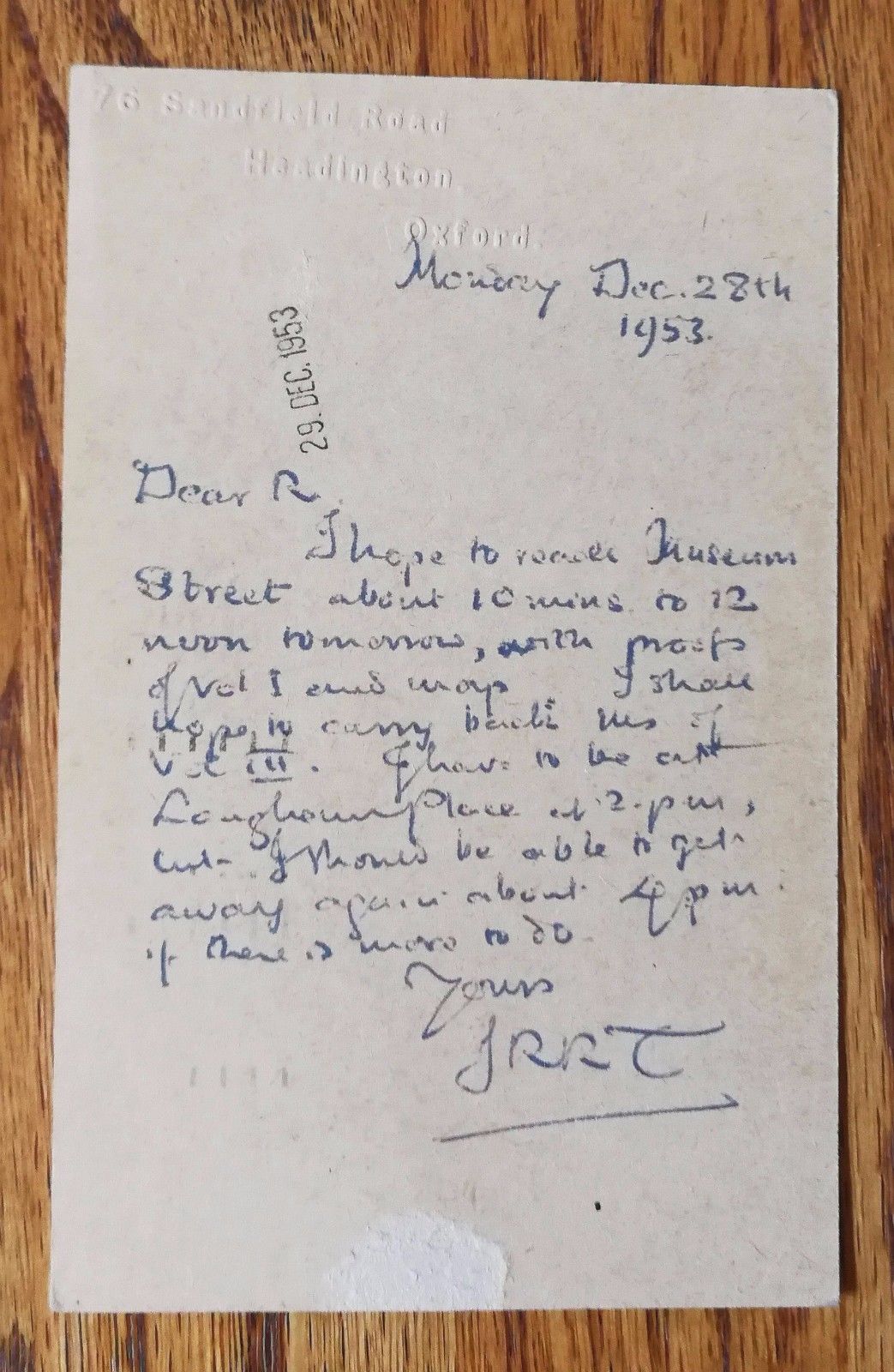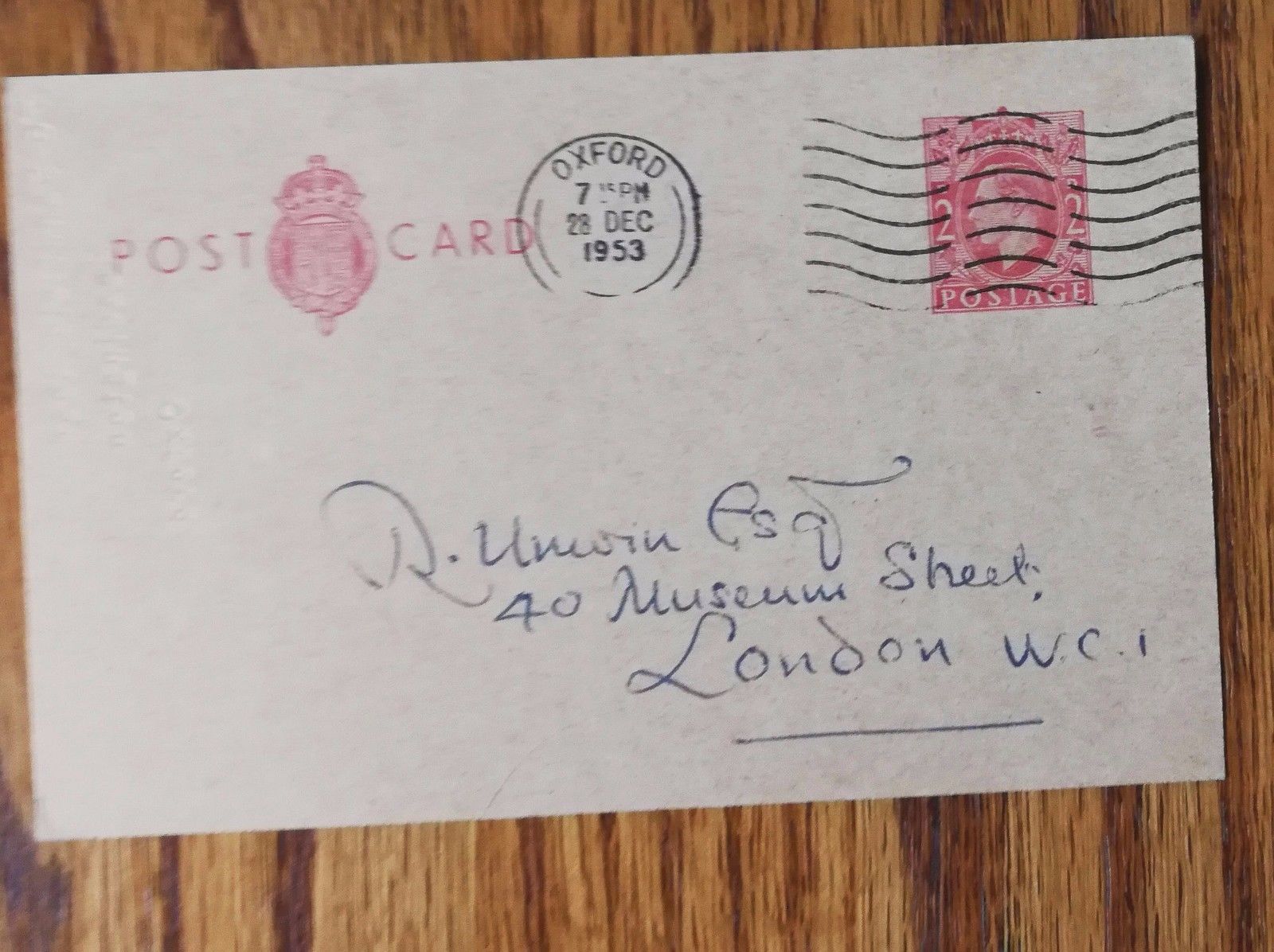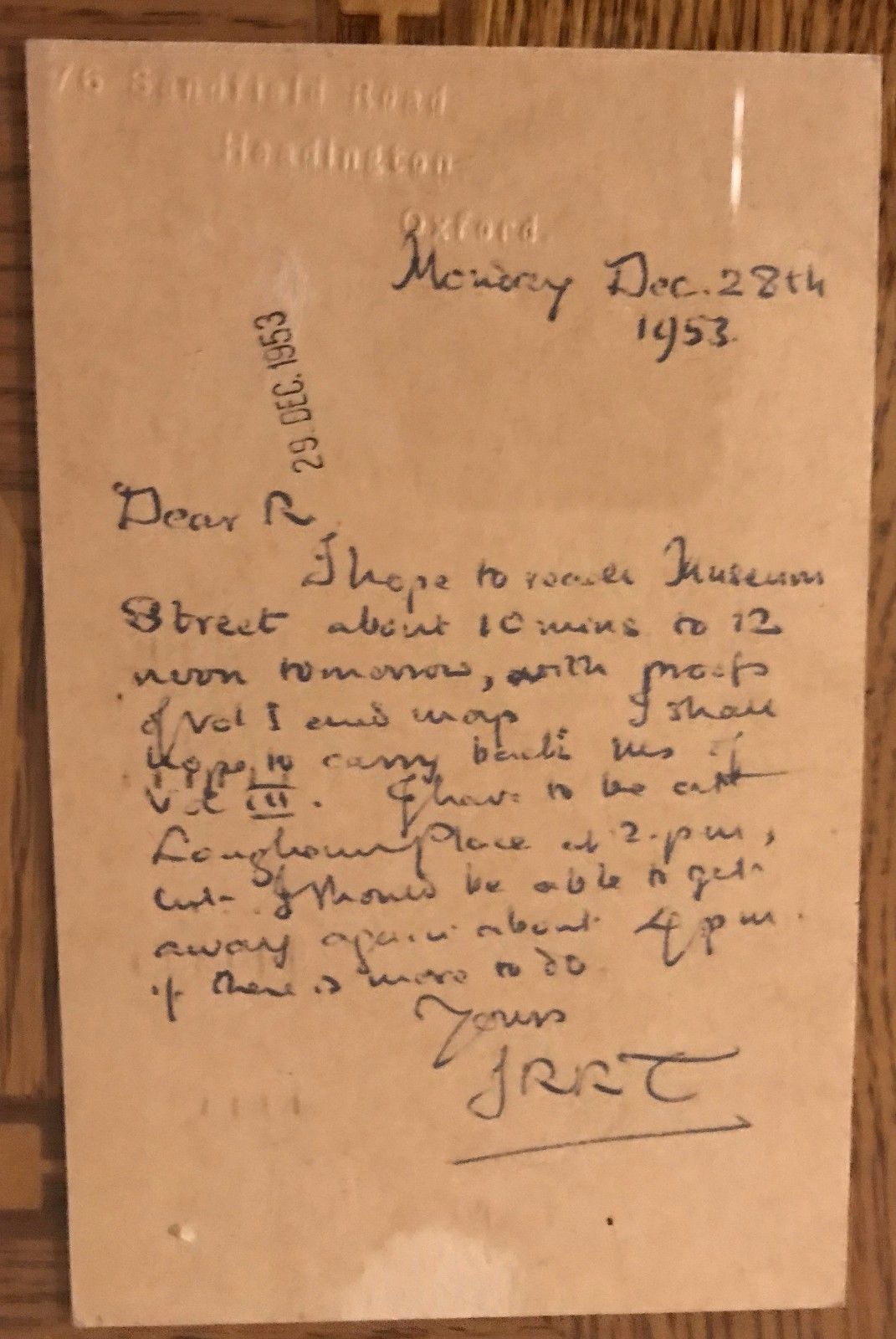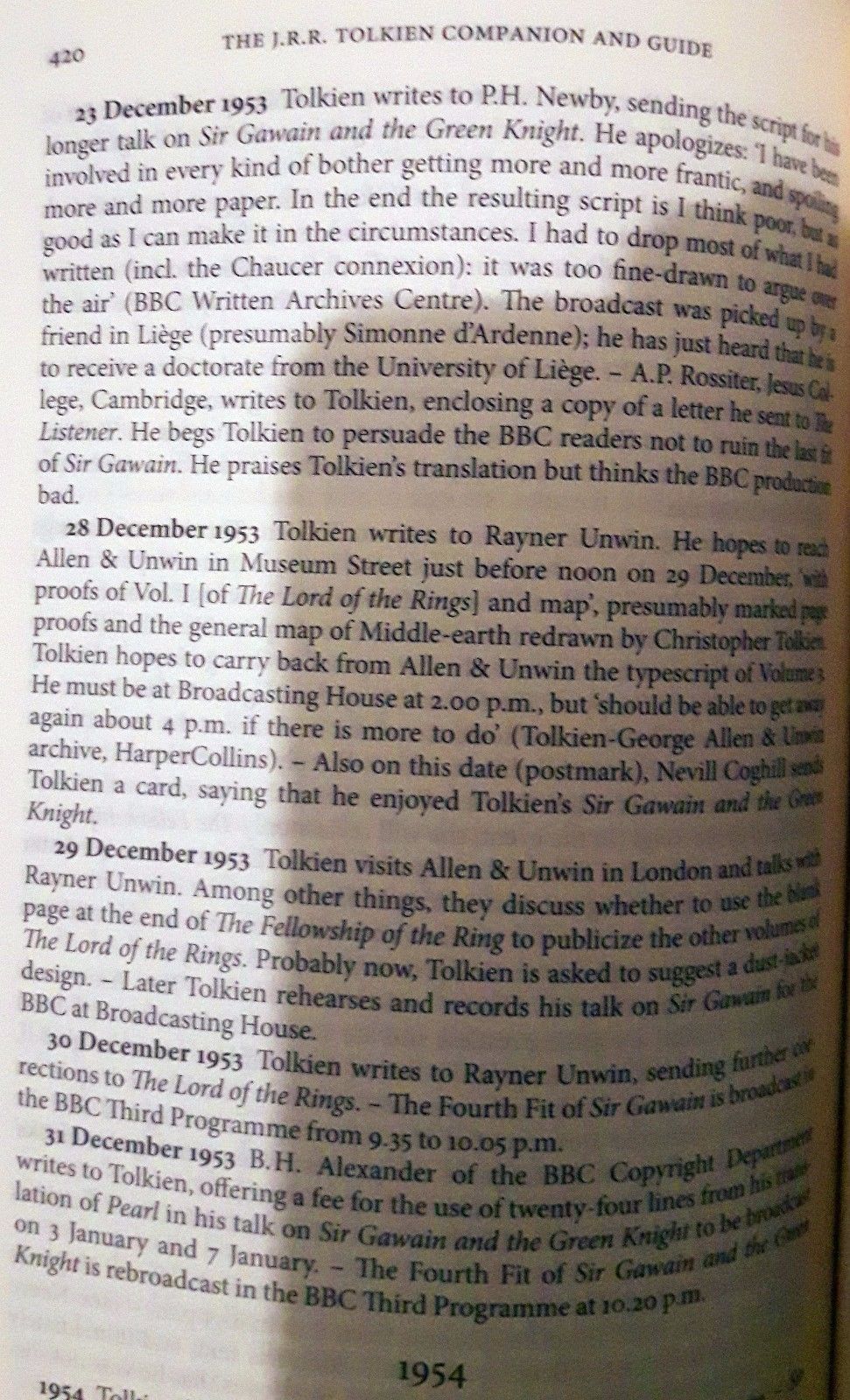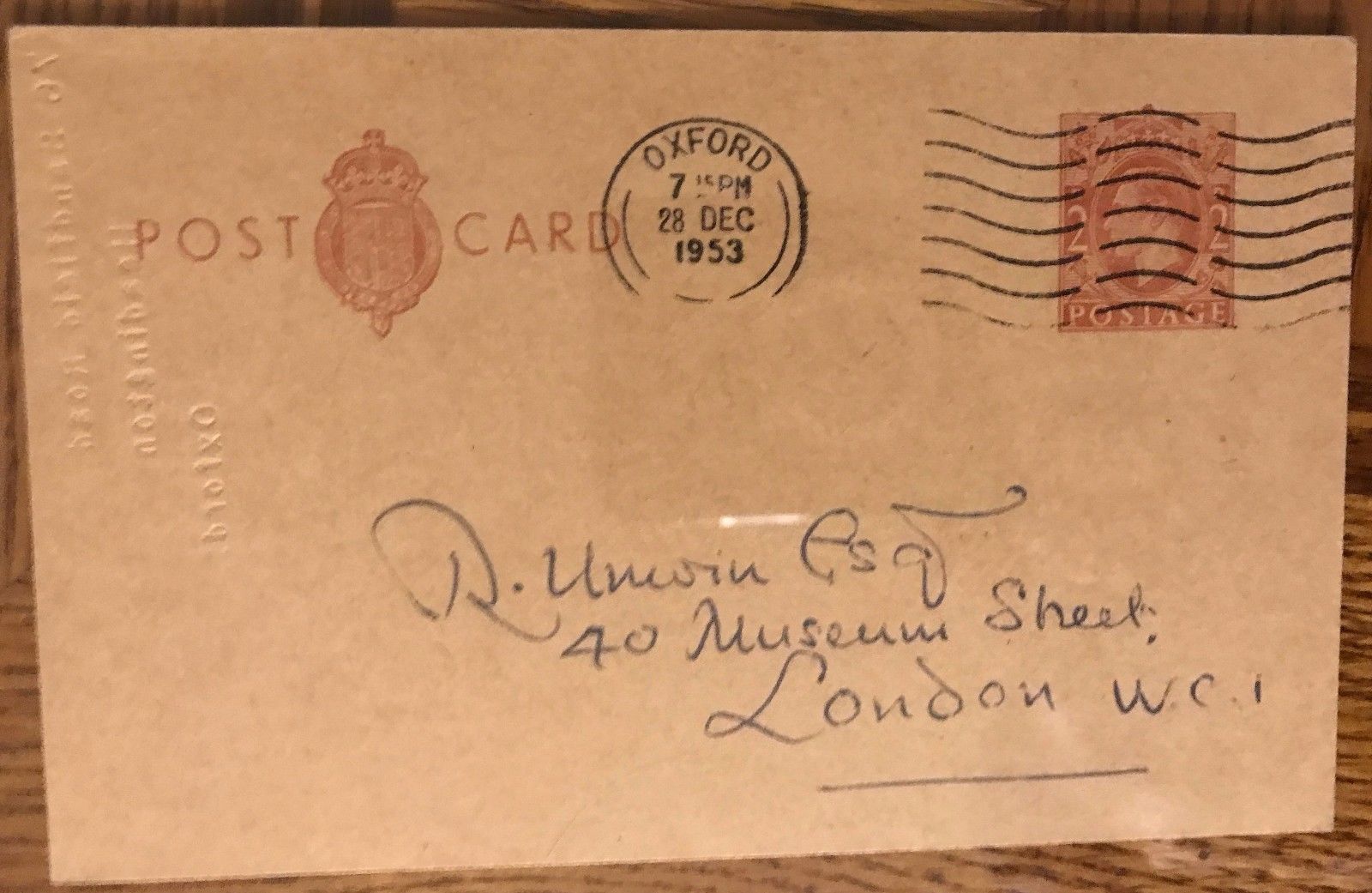 This postcard is mentioned on page 420 of Scull & Hammond's "Tolkien Companion & Guide, Chronology" (SEE PICTURE) SIGNED postcard from J.R.R. Tolkien to Rayner Unwin (Unwin & Allen) the UK publisher of both Lord of the Rings and The Hobbit. Signed affectionately "JRRT" and addressed to "R". A ONE OF A KIND piece of correspondence between Tolkien and his friend and publisher regarding Lord of the Rings. Do we need to state how rare and important this postcard is? I think not... The following was sent to me from a kind soul in the UK adding his transcription of the postcard and some information and provenance: 
Dear R, I hope to reach Museum Street about 10 mins to 12 noon tomorrow with proofs of Vol I and map. I shall hope to carry back Ms (manuscript) of Vol III. I have to be ??? Langham Place at 2 pm, but I should be able to get away again about 4 pm if there is more to do. Yours JRRT" Langham Place was where the BBC was located, he recorded a talk on Sir Gawain & the Green Knight that day.