Back to Auctions Home

283830110376
Seller: greghildebrandt
(1)
0.0% positive
Hopatcong, New Jersey, US
Completed
:
Ended Apr 7, 2020 8:15:01 PM
Category: Sporting Goods:Winter Sports:Clothing:Snowsuits
$125.00
[0 Bids]
Viewed 59 times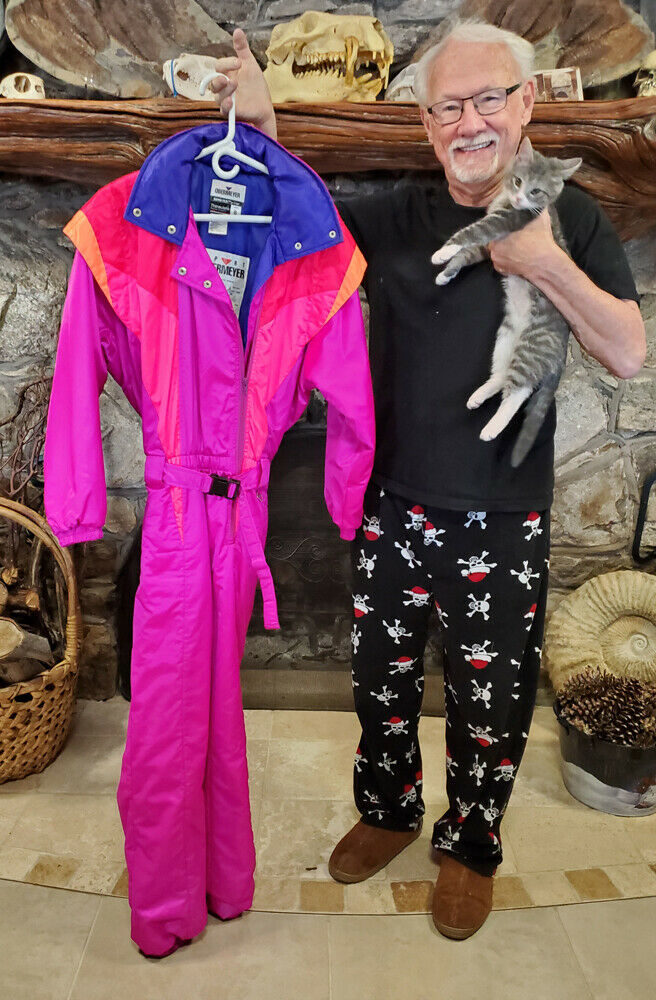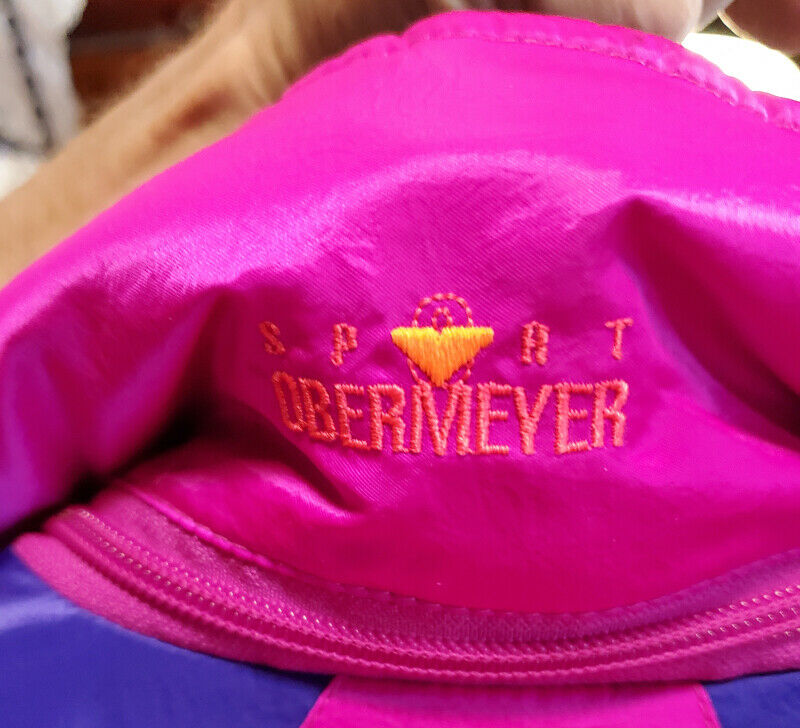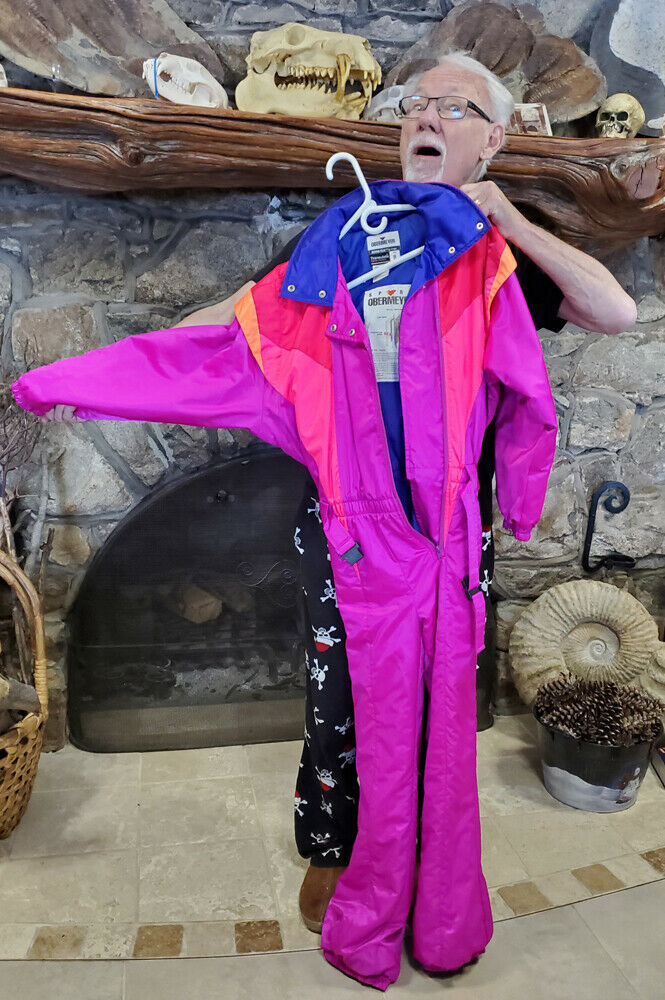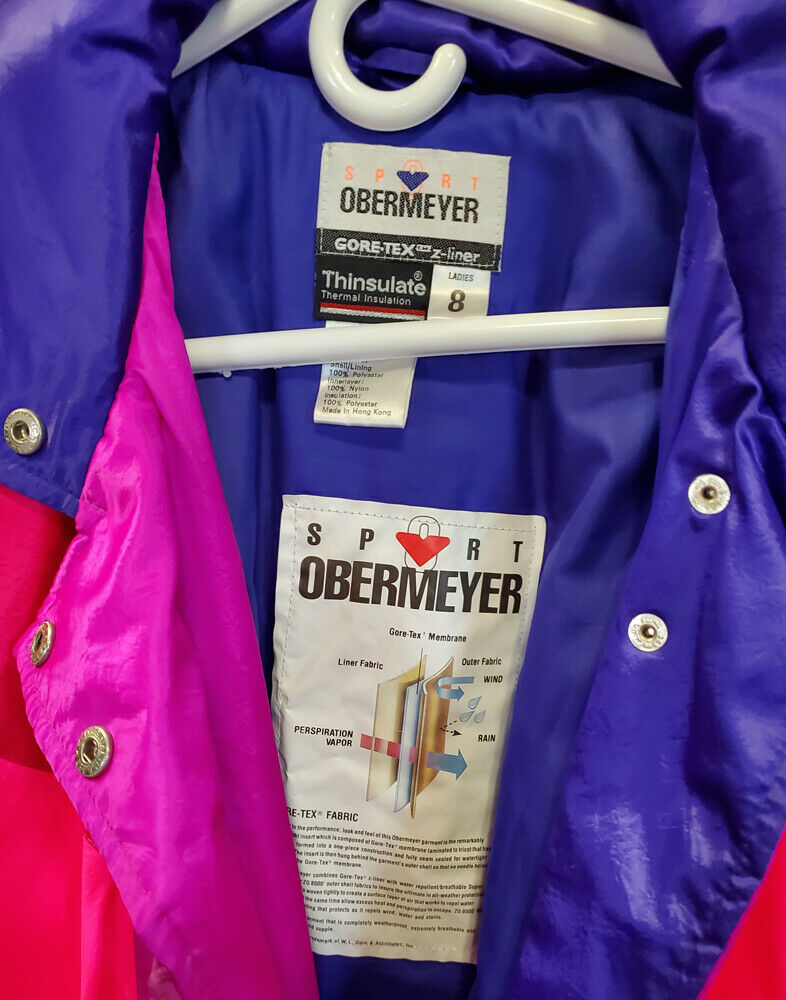 Condition: This is a beautiful 1980's Sport Obermeye Gore-Tex One piece. This is a women's "size 8". In almost new condition only worn once by Jean on the slopes in Canada and once when she took a walk on Lake Hopatcong, in the winter! The Magenta, Orange and Blue are all neon. Ski suit is clean and ready to hit the slopes.
TITLE Product Information Size - Large Neon - Gore Tex Date - Original - Vintage Ski Suit Description This beautiful ski suit was purchased by Jean and only worn twice in the 1980's. It is absolutely beautifully made. So amazingly warm. And tons of fun to wear. If you love vintage retro this is a great piece. I would almost call it a work of art! From The Home of Greg Hildebrandt Greg Hildebrandt is an American illustrator born in 1939 in Detriot, Michigan. Greg along with his twin brother Tim (known as the Brothers Hildebrandt) most notably made their mark on the art world by creating the best selling Lord of the Rings calendars for Ballentine Books in the late 70's. Fresh off the success of the LOTR calendars they gained further noteriety by creating the original movie poster for a small film by the name of Star Wars. Greg has gone on to great success as a solo artis, creating a range of illustrated classics, working for Marvel comics and creating his own American Beauty pinup series. About the Greg and Jean Over the course of a lifetime Greg, along with his wife and business partner Jean Scrocco, have accumulated more collectibles and clothes than they know what to do with and the time has finally come to downsize. Greg and Jean have been reluctantly going through their collection and as much as they love every piece some things just have to go. Over the next few months they will be making certain pieces of their private collection available to the public via Ebay. Happy Shopping! PAYMENT Expected within 7 days of the end of an auction. ACCEPTED PAYMENT METHODS All major credit cards are accepted through PayPal. Lay-a-way options are available through our gallery prior to purchase. Call us to discuss before you purchase. SHIPPING AND HANDLING We normally ship within 24 hours of receipt of payment. Any custom made product usually takes 2-3 weeks to ship. WE WILL COMBINE SHIPPING COSTS ON MULTIPLE ITEMS THAT CAN SHIP TOGETHER! The shipping cost depends on the weight, box size, as well as the destination. For heavy packages we will email you the shipping cost on multiple items. INTERNATIONAL SHIPPING We ship worldwide! We use the US post office for all overseas shipments. Most items are sent via Priority Mail International, First Class International, or Global Express. SHIPPING METHOD We ship UPS Ground INSURED 5-8 business day delivery for most items. Original artwork with a value over $200 will ship either UPS 3 Day Select or 2nd day air, signature required. RETURNS We accept returns within 7 days of receipt by our customer. Any merchandise and artwork MUST be returned in its original condition. All funds minus shipping/handling/insurance fees will be refunded upon receipt by us of the merchandise. We will replace any damaged product due to shipping errors if stock is available or we will give you a full refund. WE WILL COMBINE SHIPPING COSTS ON MULTIPLE ITEMS THAT CAN SHIP TOGETHER! >WE HAVE OVER 100 ITEMS IN OUR SPIDERWEBART EBAY STORES!! >FOR GREAT DEALS AND SPECIAL OFFERS ON ORIGINAL ART - SIGNED ILLUSTRATED BOOKS - PINUP ART & PRINTS - TOLKIEN - STAR WARS - PRINTS & SIGNED COLLECTIBLES CLICK HERE TO VISIT OUR EBAY STORE! Lay-A-Way Plans are available for most of our auctions. PLEASE CHECK WITH US ON THIS OPTION BEFORE YOU PLACE A BID! If you wish to find out more regarding this option please email Jean L. Scrocco via Ebay. All of our items that we offer for AUCTION are at lower prices than our normal gallery retail. We offer this art at these prices as a fun way to sell some of our pieces and as an invitation for you to visit our internet gallery. We have thousands of pieces of art and collectibles in our gallery and would certainly appreciate it if you take a look around the gallery and tell your friends about us. Thank you for your interest in our items. Sincerely, Jean L. Scrocco Pay us securely through Paypal!