Back to Auctions Home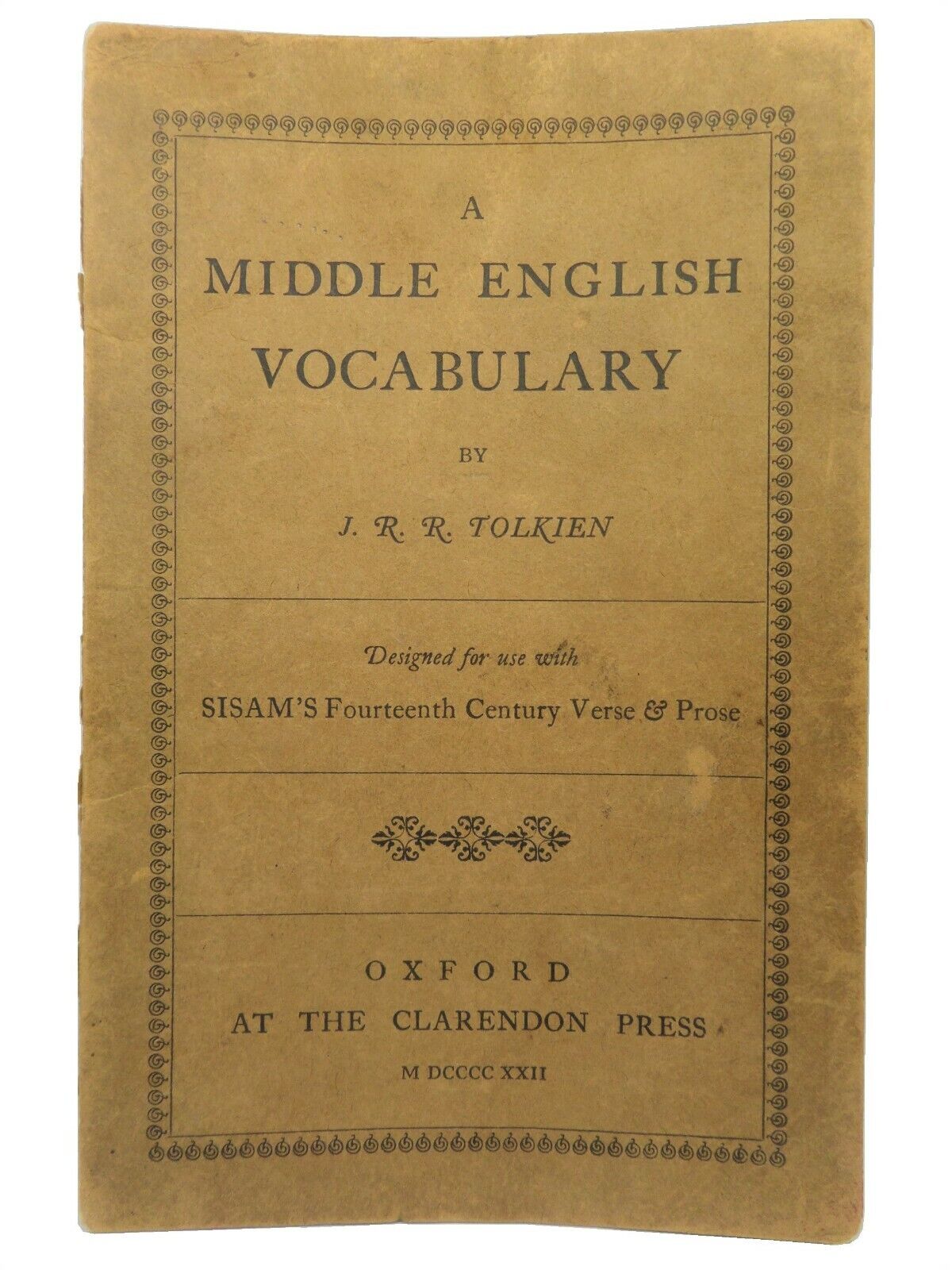 314163785949
Seller: mfr_rare_books
(2874)
99.6% positive
UK, GB
Completed
:
Ended Oct 13, 2022 12:43:52 PM
Category: Books, Comics & Magazines:Antiquarian & Collectable
Buy-It-Now:
£3,500.00
Viewed 87 times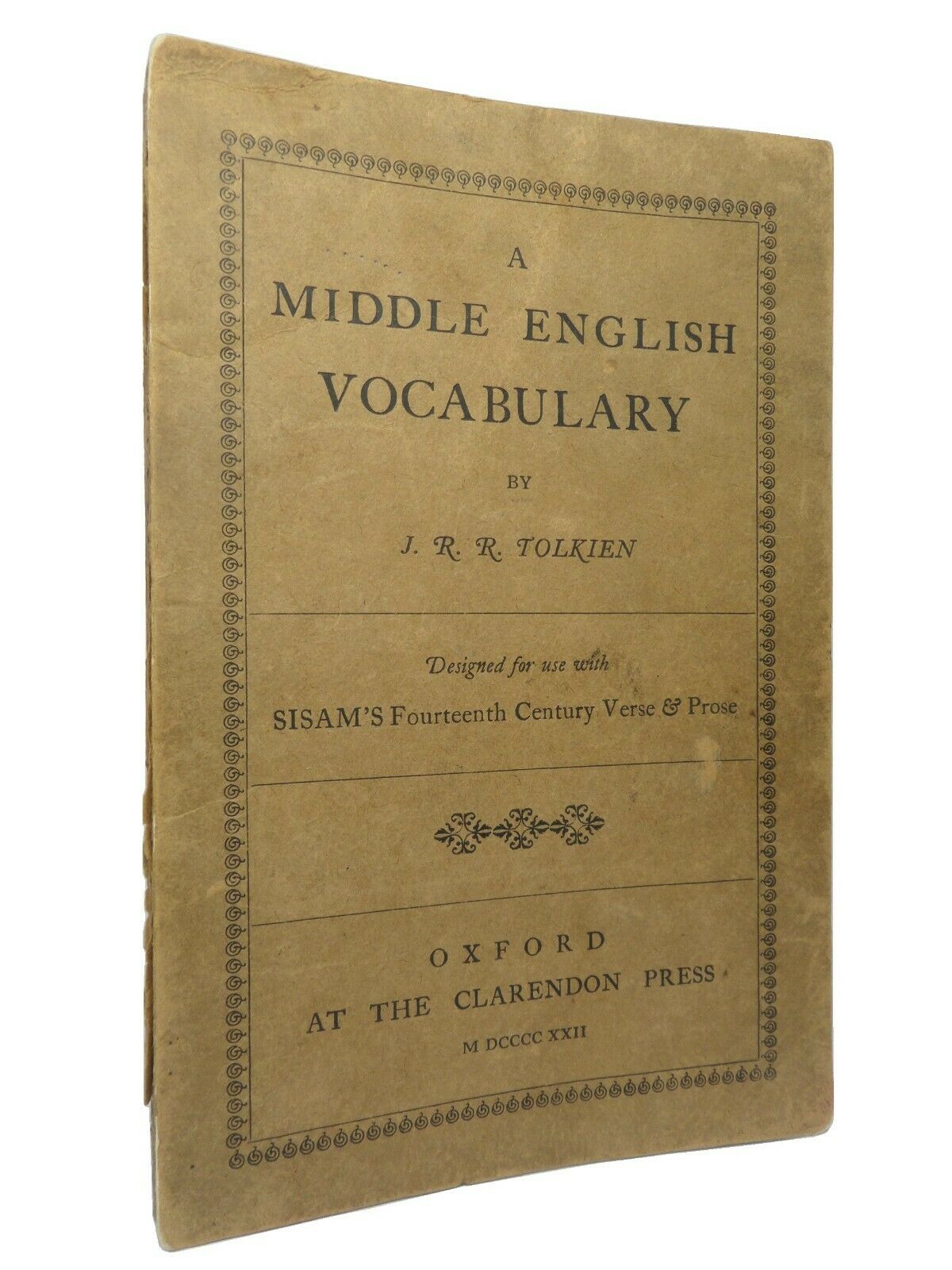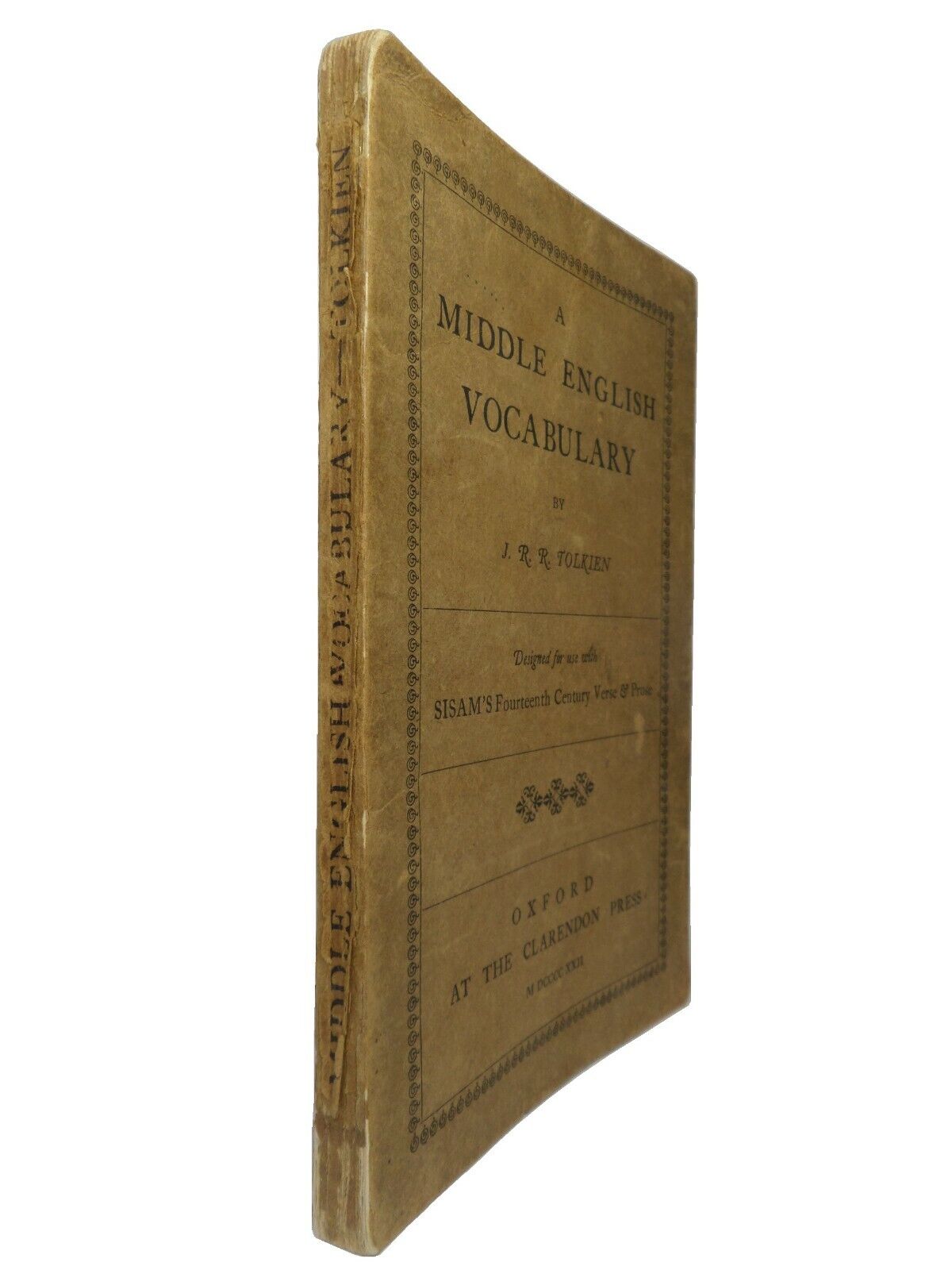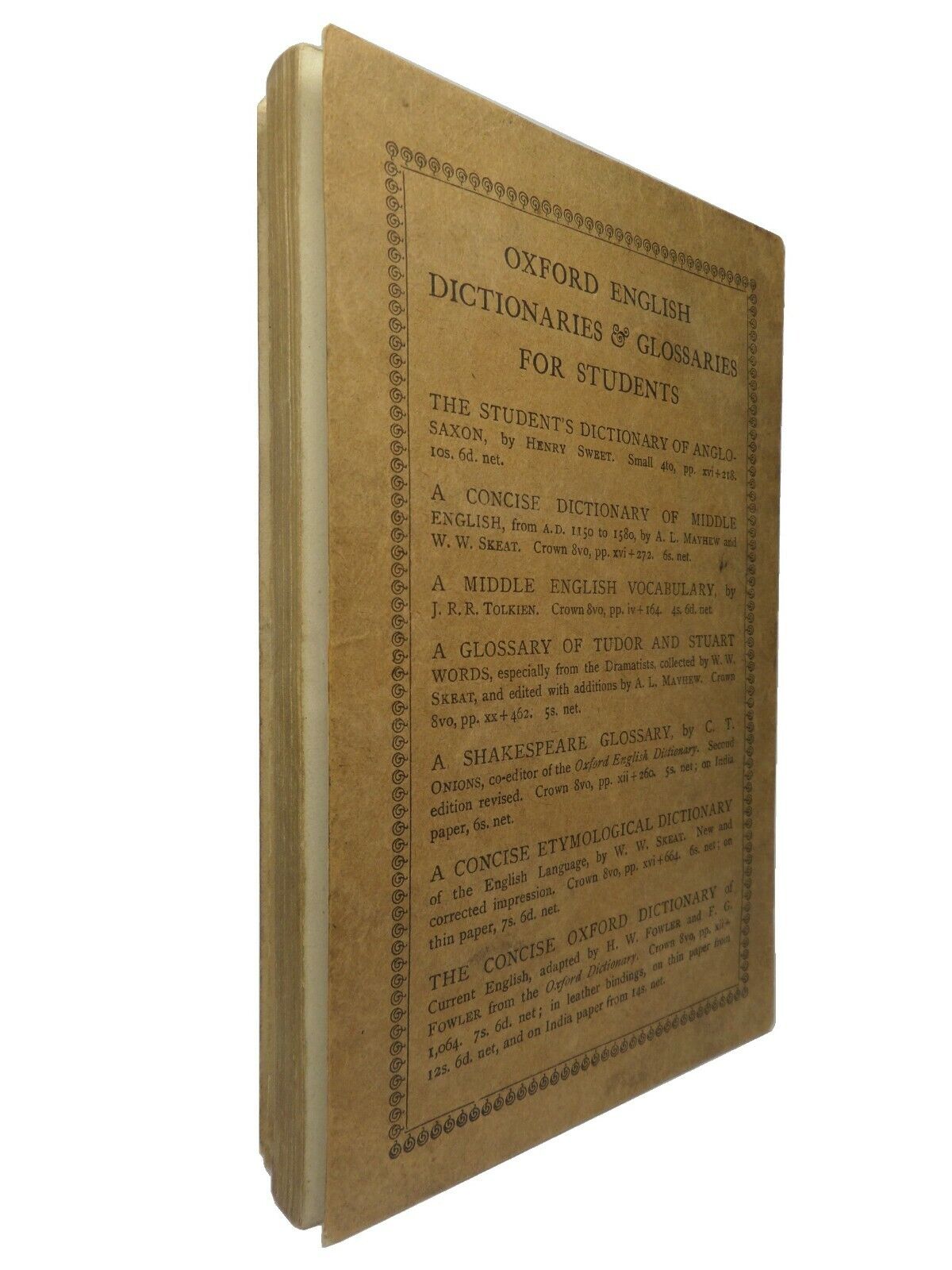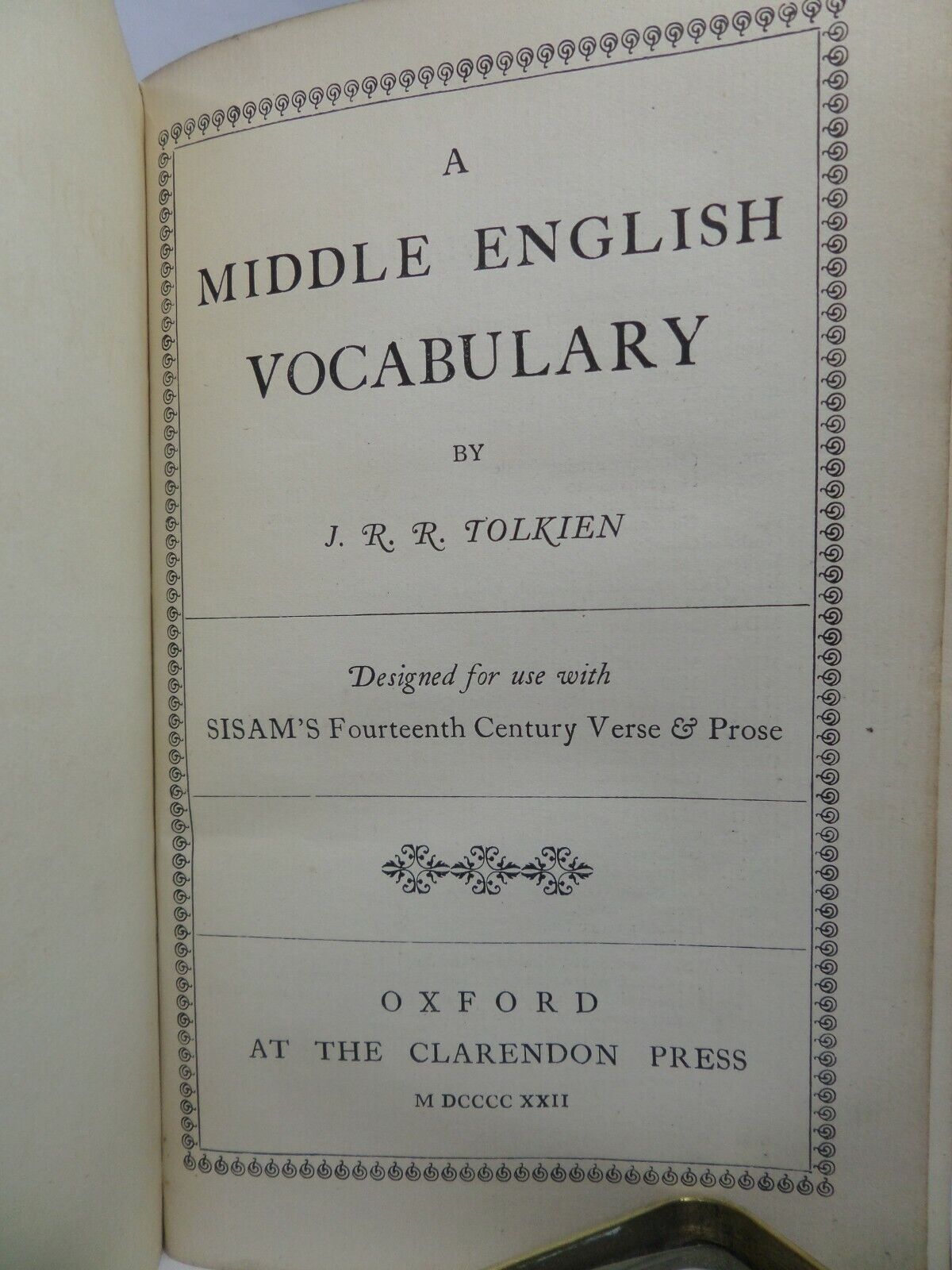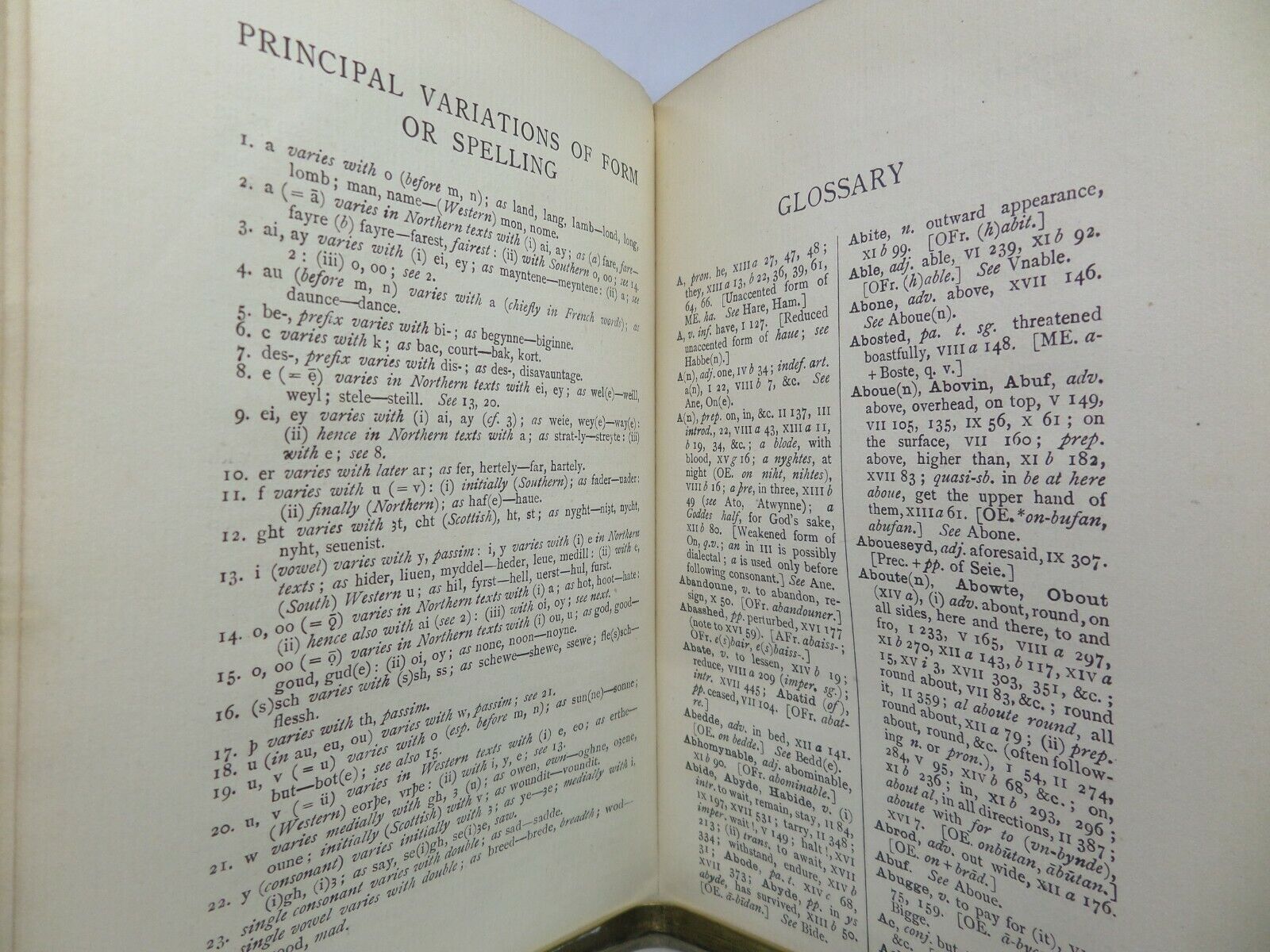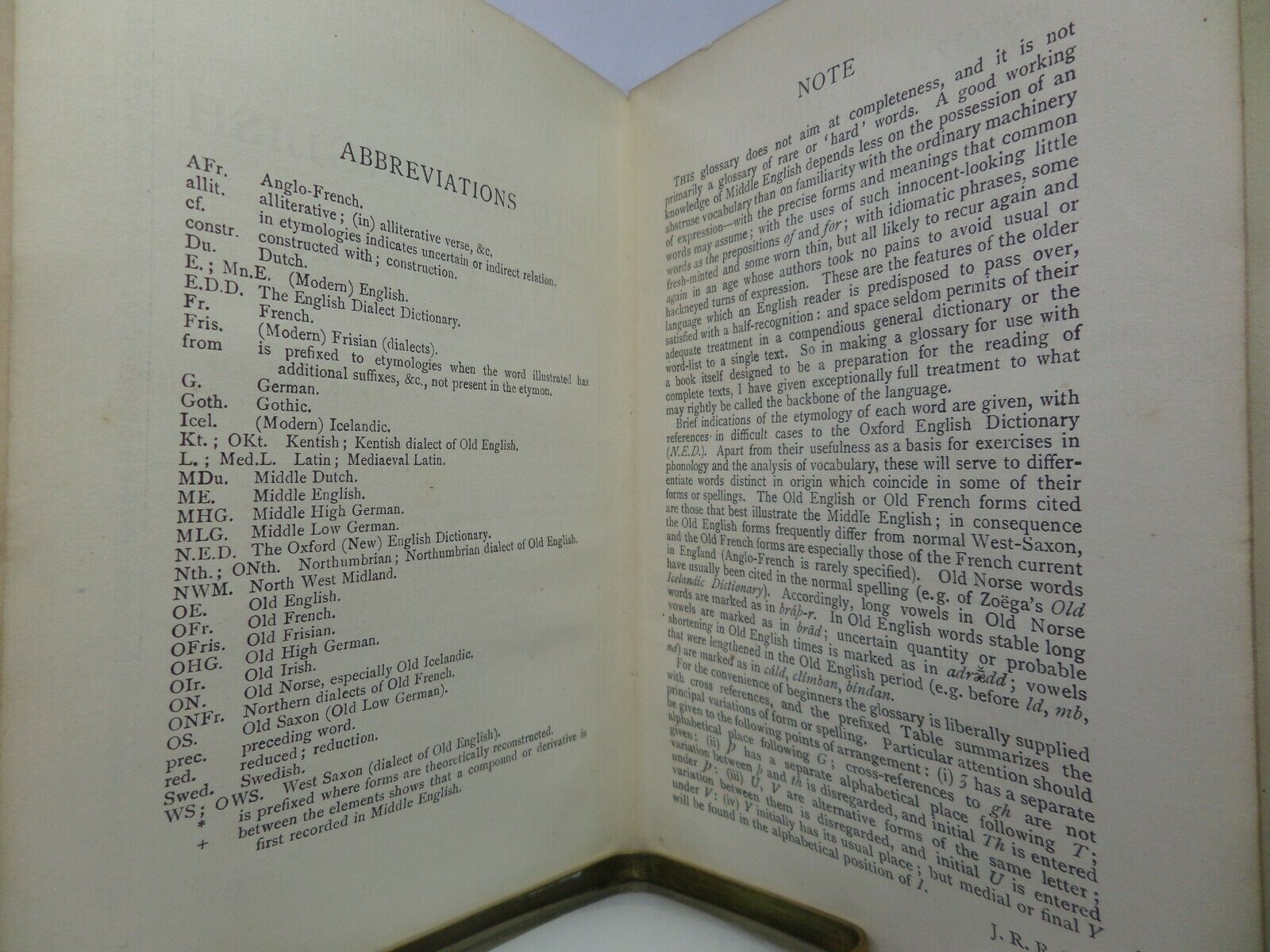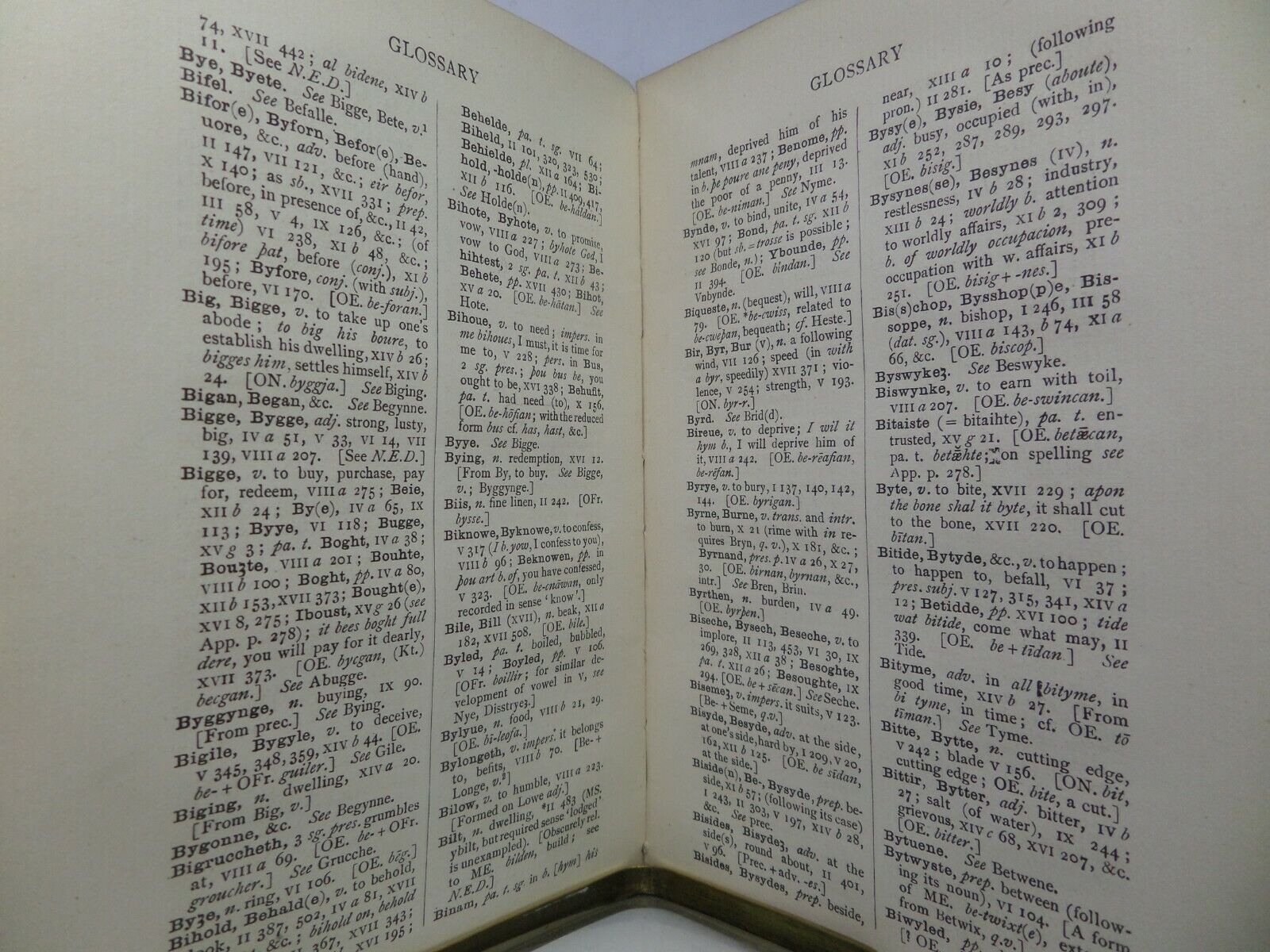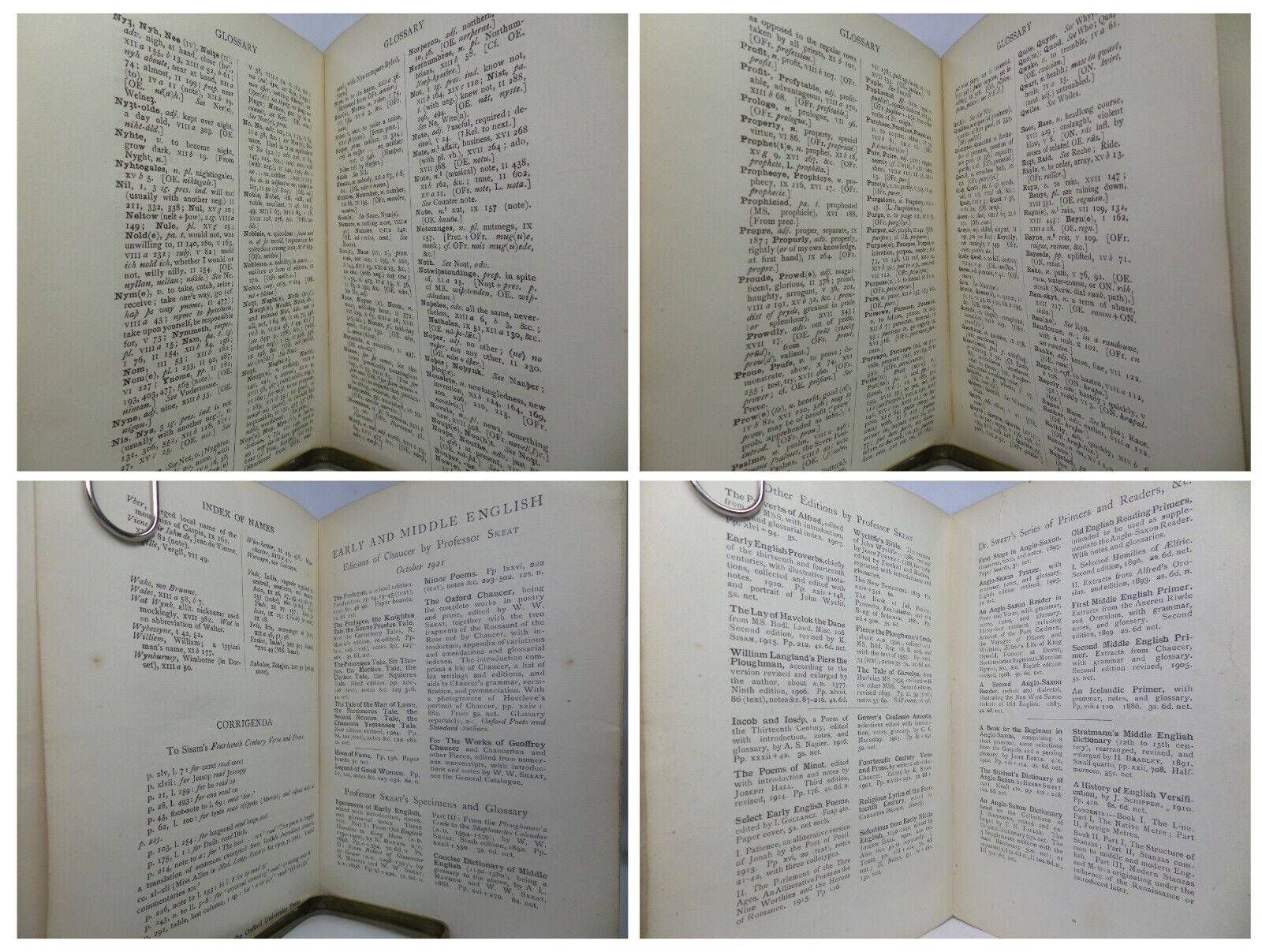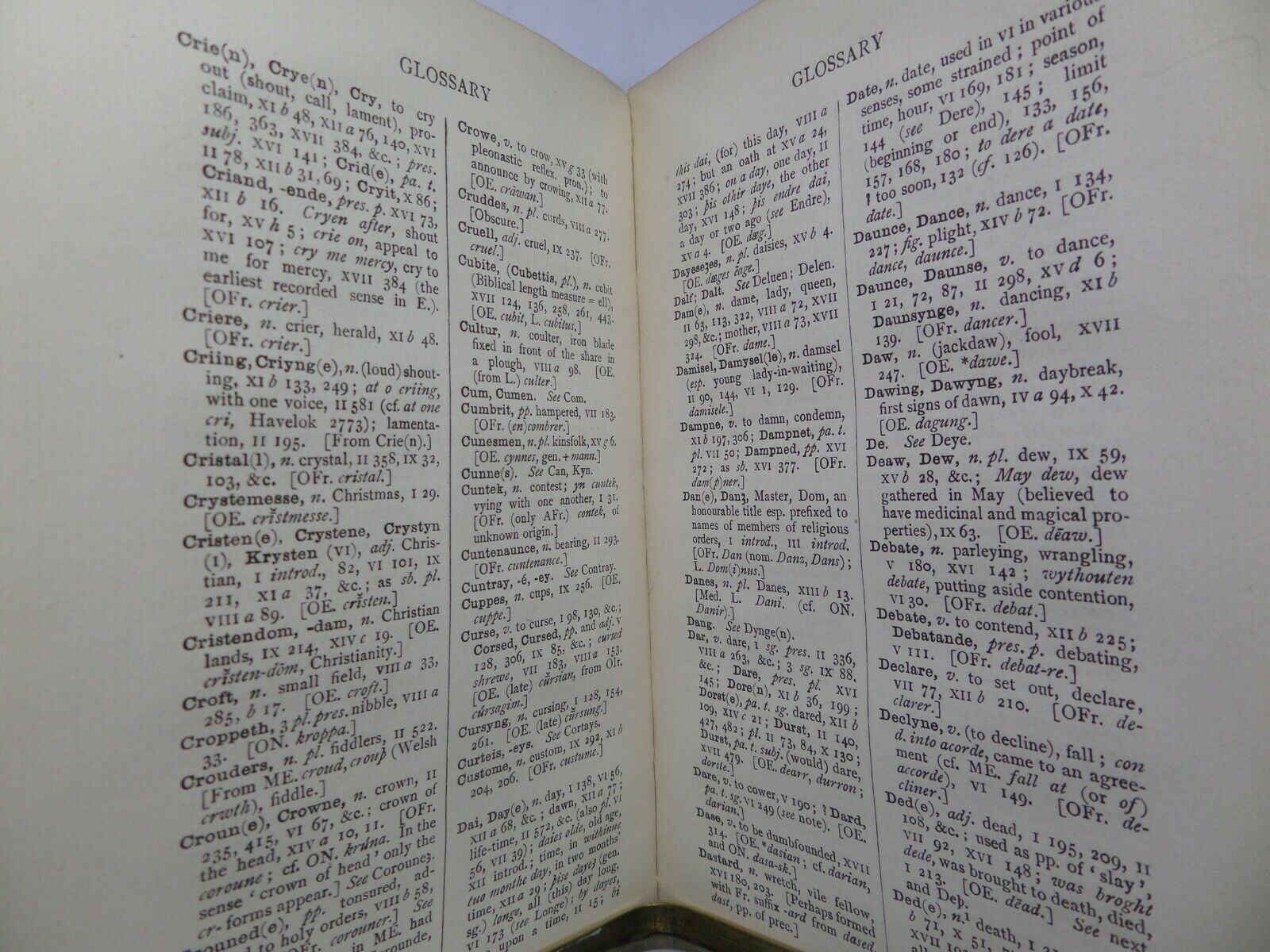 Condition: Very good condition.
[TOLKIEN, J. R. R.]. A Middle English Vocabulary. Oxford: At The Clarendon Press, M DCCCC XXII. [1922]. First edition (first issue, with advertisements dated October 1921 and without the "Printed in England" stamp on the title page). Softcover. Octavo (190 x 120 mm.). Unpaginated. Bound in publisher's original beige paper wrappers. Text in double columns. Advertisements to rear. Condition: Binding secure. Slight wear to spine with minor rubbing at spine ends. Trivial marking to covers. Contents complete, very clean, and without previous ownership markings. Very good. Extremely scarce. Note: First edition, first issue, of Tolkien's first book, a Middle English dictionary meant to accompany an anthology of 14th-century literature, in original wrappers. Tolkien's A Middle English Vocabulary was written to accompany a popular 1921 anthology of 14th-century poetry and prose by Kenneth Sisam. Tolkien had studied under Sisam at Oxford, though he held a position as Reader in English at the University of Leeds at the time this was published. Interestingly, in 1925 Tolkien was chosen over Sisan to hold the Rawlinson and Bosworth chair of Anglo-Saxon at Oxford. "Tolkien the language teacher was at the forefront in his work for A Middle English Vocabulary. As he put it in his prefatory note, his pedagogical purpose is to give a 'full treatment to what may rightly be called the back-bone of the language,' his first point being that although Middle English resembled the modern language, and often the learned 'half-recognizes' many of the words, all this can be misleading, as the words were frequently used in different ways. The needs for the learned therefore are not primarily for a list of the difficult or abstruse words. Instead the student requires a good working knowledge, which depends on 'familiarity with the ordinary machinery of expression—with the precise forms and meanings that common words may assume" (Atherton, There and Back Again: J.R.R. Tolkien and the Origins of the Hobbit, 207). First issue, with advertisements dated October 1921 and without the "Printed in England" stamp on the title page. The first issue is exceptionally rare and has only appeared at auction a couple of times. The book was published in an edition of 2000 copies in May 1922; the advertisements subsequently altered with later dates. In 1923, the unsold copies of this work were bound into a new edition of Sisam's Fourteenth Century Verse and Prose, further decreasing the number of copies on the market. Hammond & Anderson A1, B3. International tracked shipping, dispatched promptly and securely. Please view my other books.